We spent four nights on Siquijor Island, all in different accommodation. This was not by design, it just happened to be a busy time and we could not stay consecutive nights, so we had to stay one night at a time.
As we were able to stay in a variety of accommodation, I would like to take this opportunity to write about the accommodation on Siquijor Island.
Accommodation on Siquijor Island
There are many accommodation options on Siquijor Island, so it is unlikely that you will run out of places to stay. However, it is better to book a good place early as it gets crowded on weekends. We were also heading for the weekend this time, so it was difficult to find a place to stay for consecutive nights.
Incidentally, you can book hotels in the Philippines online, but it is more likely to be cheaper if you contact or visit the hotel directly.
Accommodation on Siquijor Island is of a high standard
Apart from Siquijor Island, the only other places I know of in the Philippines are on Negros and Apo islands. But compared to where I have stayed so far, I was very satisfied with all the accommodation on Siquijor Island.
Of course, there are some not-so-good-looking guesthouses, so you need to choose carefully, but I think the guesthouses with good reputations are of a fairly high level.
The rooms are clean, well-lit and some places are nicely designed. We stayed in a double room for less than 1,200 pesos per night and were fully satisfied.
Naturally, accommodation tends to be more expensive in places close to the beach or facing the sea.
Many accommodation establishments offer air-conditioned rooms. All but one of the four guesthouses we stayed in had hot showers. One of these places included free breakfast.
Free drinking water was provided in all accommodation and the internet was well connected.
Overall, the value for money was good, and considering the reasons for this, it is probably due to the high level of competition. We stayed in the San Juan area of Siquijor, where there are many guesthouses, and although it is difficult to find budget accommodation for less than 1,000 pesos per room, there are many accommodation options that offer dormitories.
The service is excellent, especially those with good reputations on Google Maps and other sites, and the owners and staff are very friendly and attentive.
Almare Guesthouse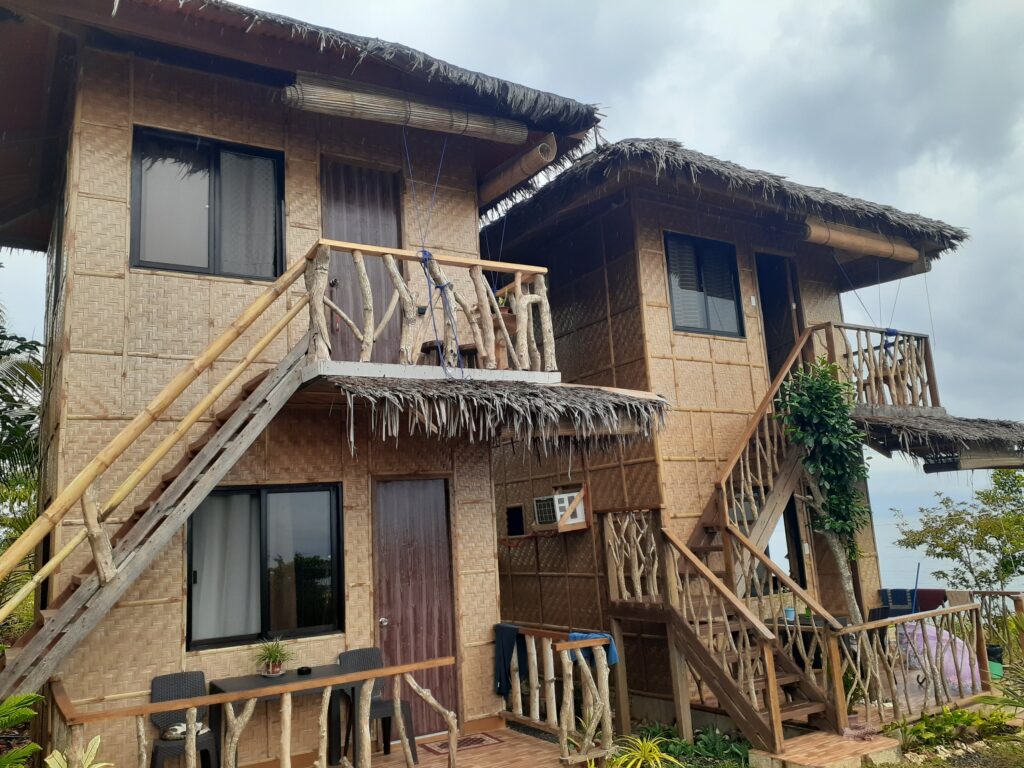 On the day of arrival on Siquijor Island, we stayed at a guesthouse built on a cliff to the south of the Tubod Marine Sanctuary.
It consisted of two two-storey cottage-style buildings with two air-conditioned rooms and two fan-only rooms. We stayed in a fan-only room.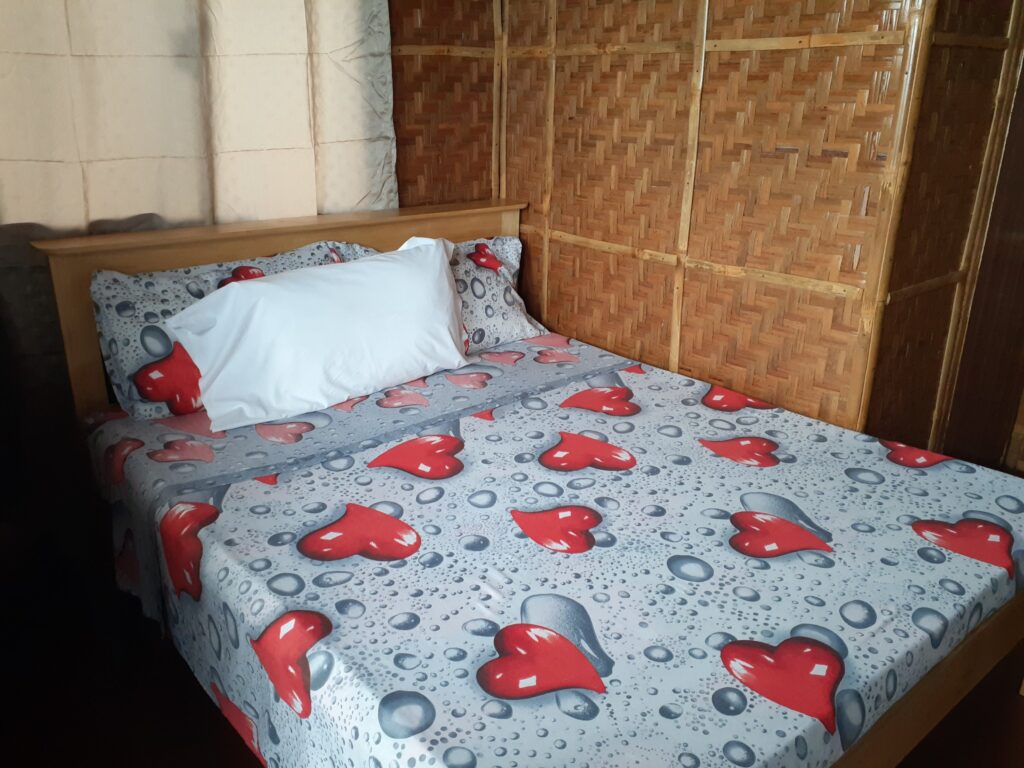 The rooms were a little cramped for two people, but clean and well maintained.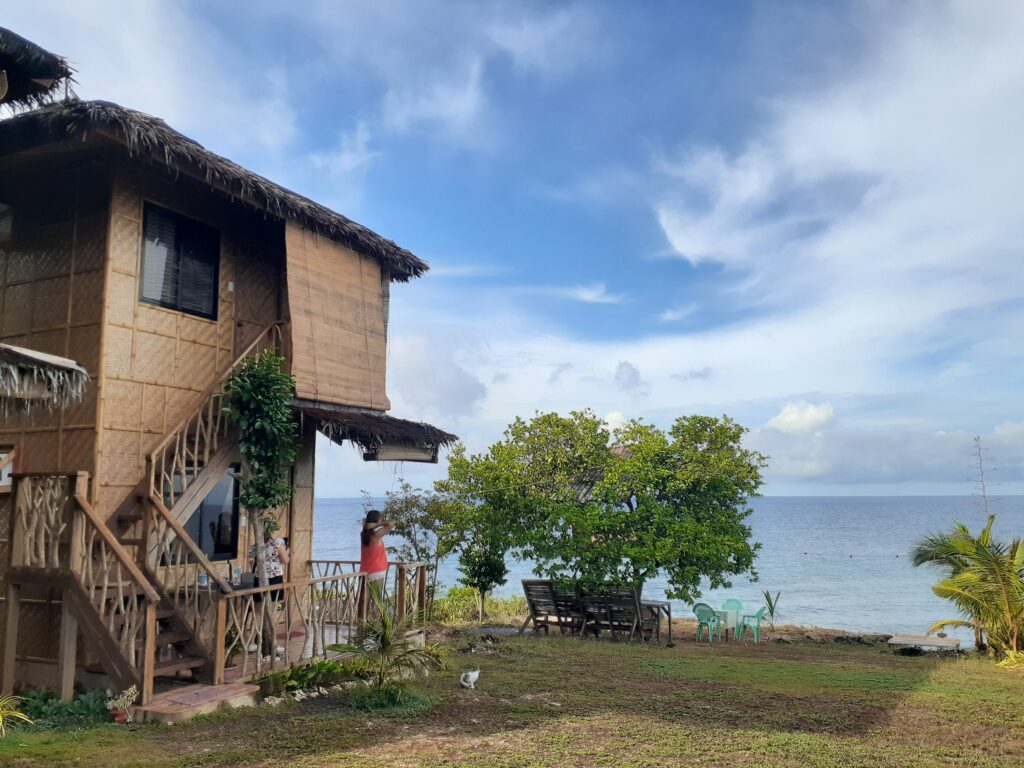 What's more, the guesthouse is located just outside the sanctuary, and is designed to allow snorkelling down the steps from the cliffs on the property.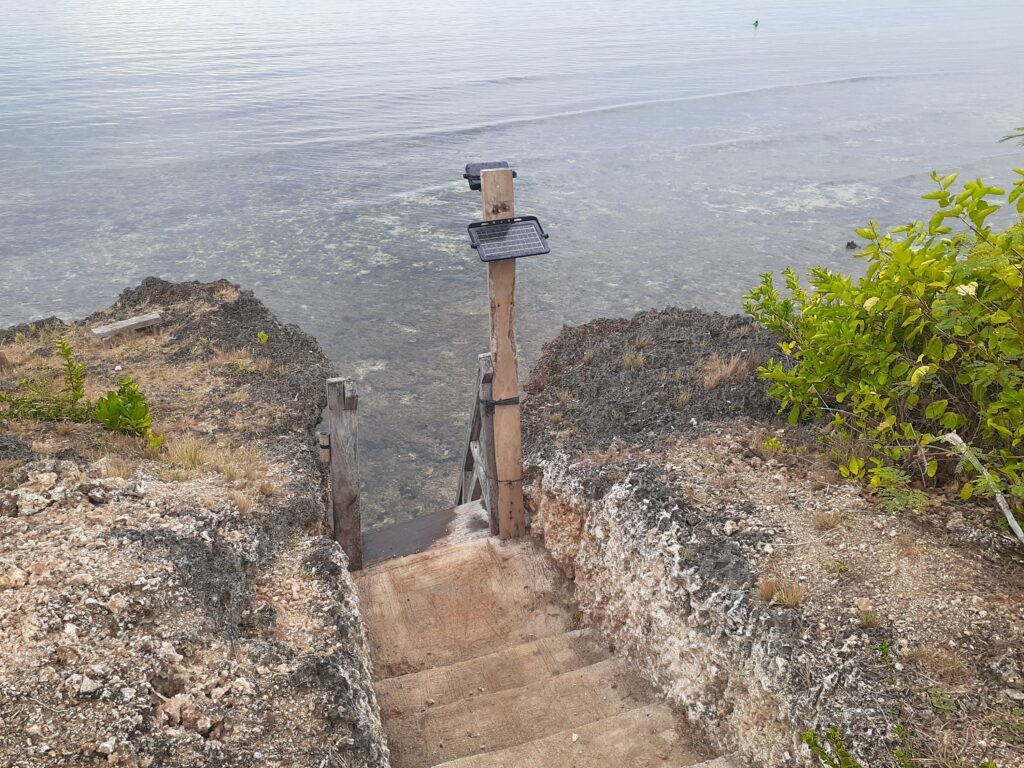 Unfortunately, when we arrived at the guesthouse it was close to low tide and the water level was too low to swim. We waited for high tide the next morning and went snorkelling.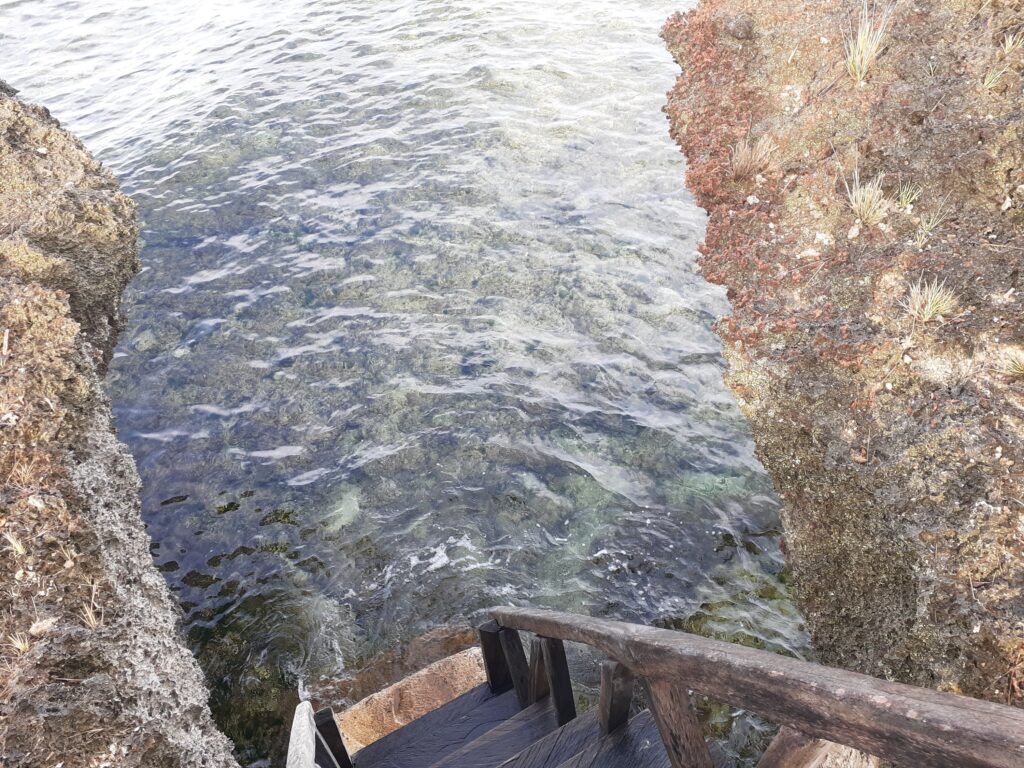 The owner's family are all friendly. Breakfast included, 1380 pesos. There was a small kitchen sink and electric kettle in the room.
Miki's Guesthouse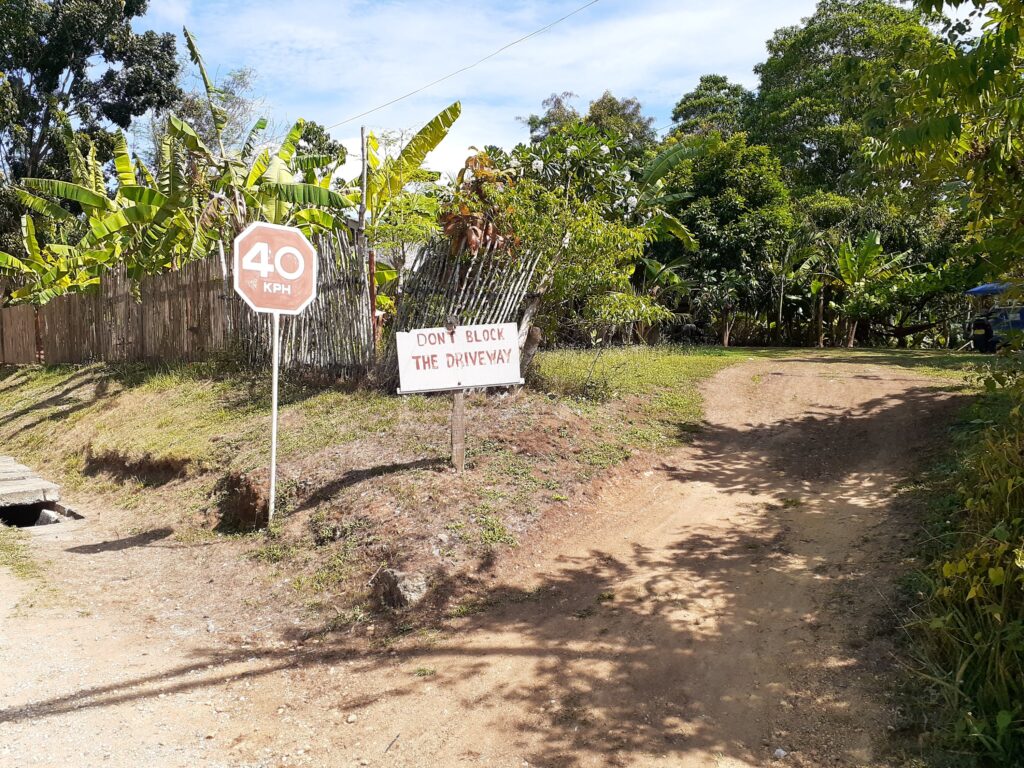 This guesthouse offered air-conditioned rooms in the same price range as the Almare guesthouse. I didn't book online, but went directly to the guesthouse to make a reservation, so the asking price was 1,200 pesos per night, but I got a discount to 1,100 pesos per night.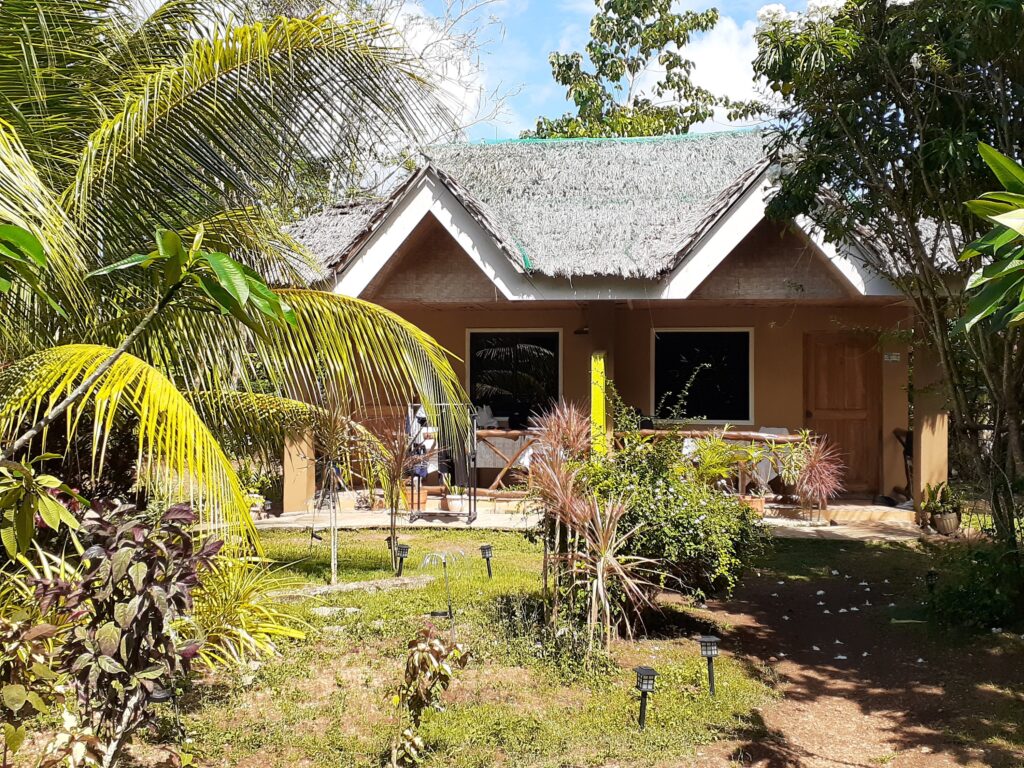 There are currently only two rooms, but it seems that more will be added in the future. It is built facing a neatly maintained garden and we were able to hang our swimming costumes and laundry in the sun without hesitation.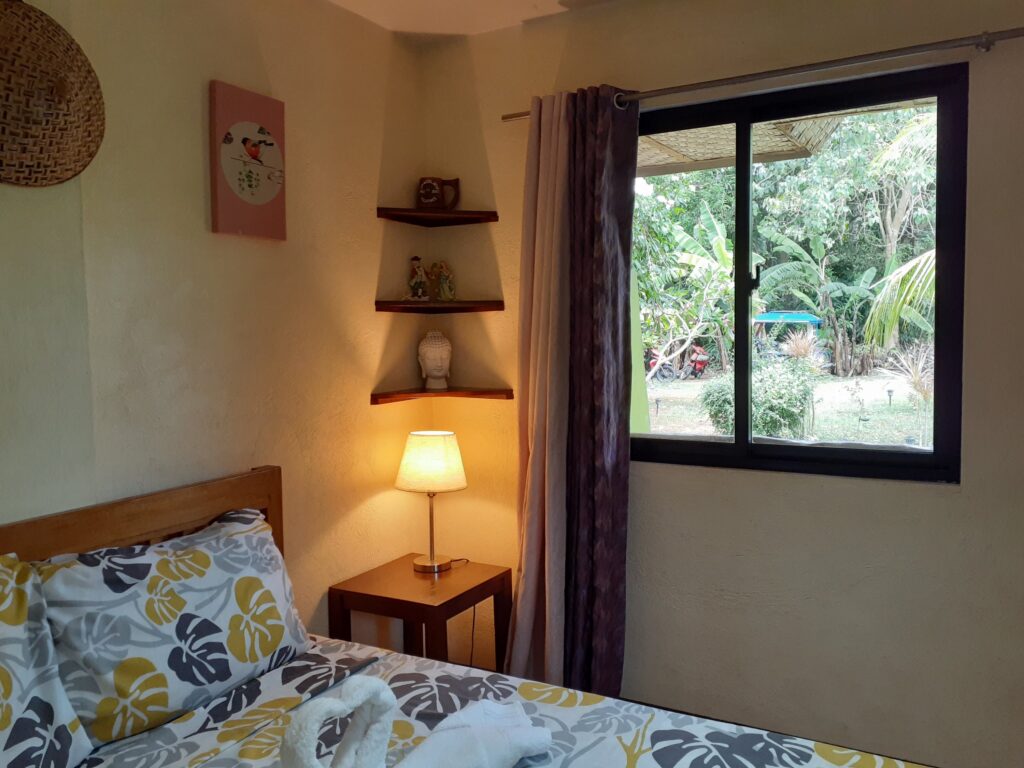 The rooms are spacious and have a small kitchen corner, although there is no gas stove. There is a fridge, shelves with lockable drawers and, happily, a water refill in the room.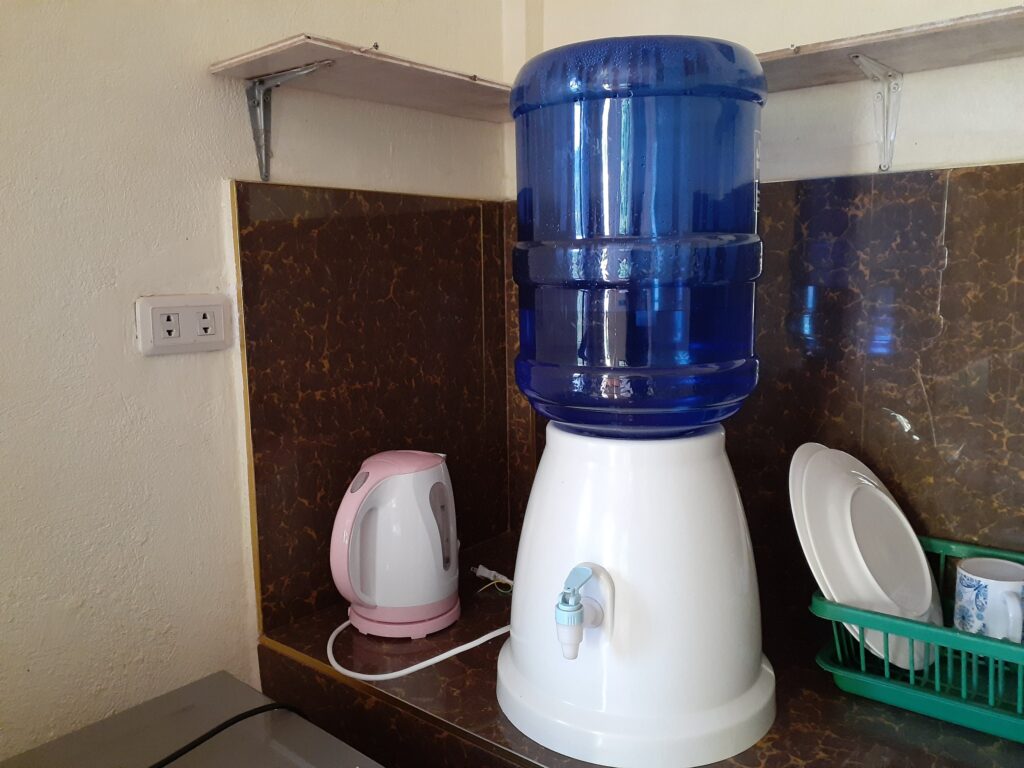 Plates, spoons and forks are also supplied, so we were able to enjoy our take-away food in the room.
Unfortunately, there is only a cold water shower. Despite being right on the side of a main road, it is quiet and suitable for longer stays.
Hanna's Place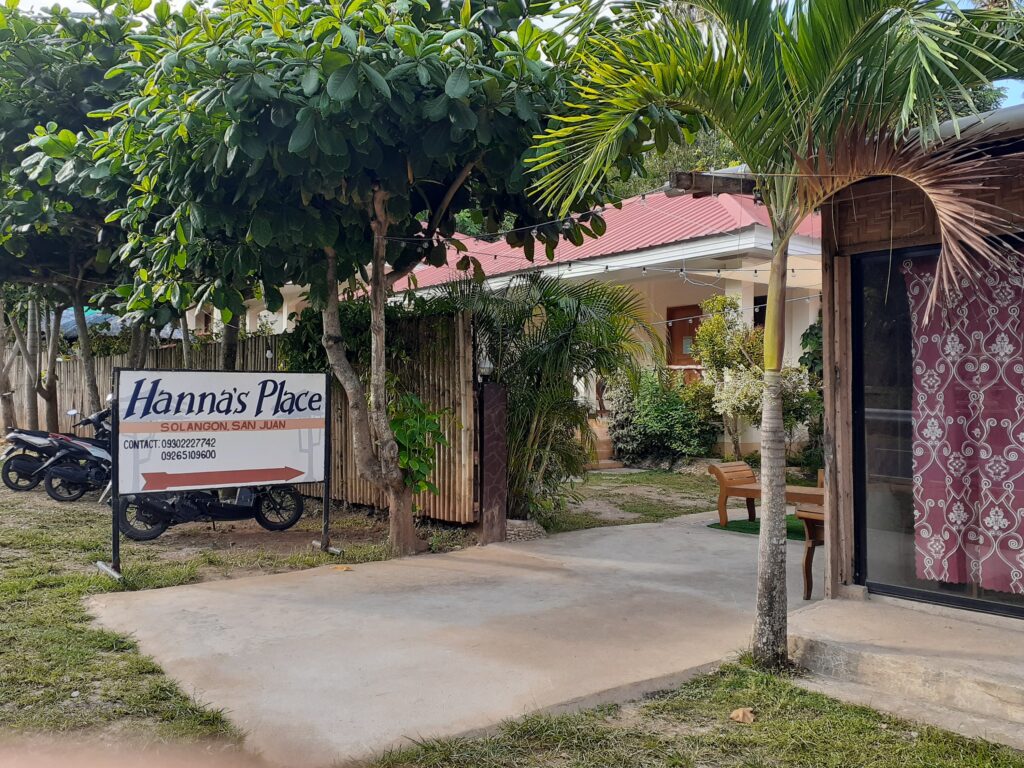 The next place we stayed at was Hanna's Place. The location is inconvenient as access to the beach is far away, but there is a courtyard on site and all rooms face the courtyard.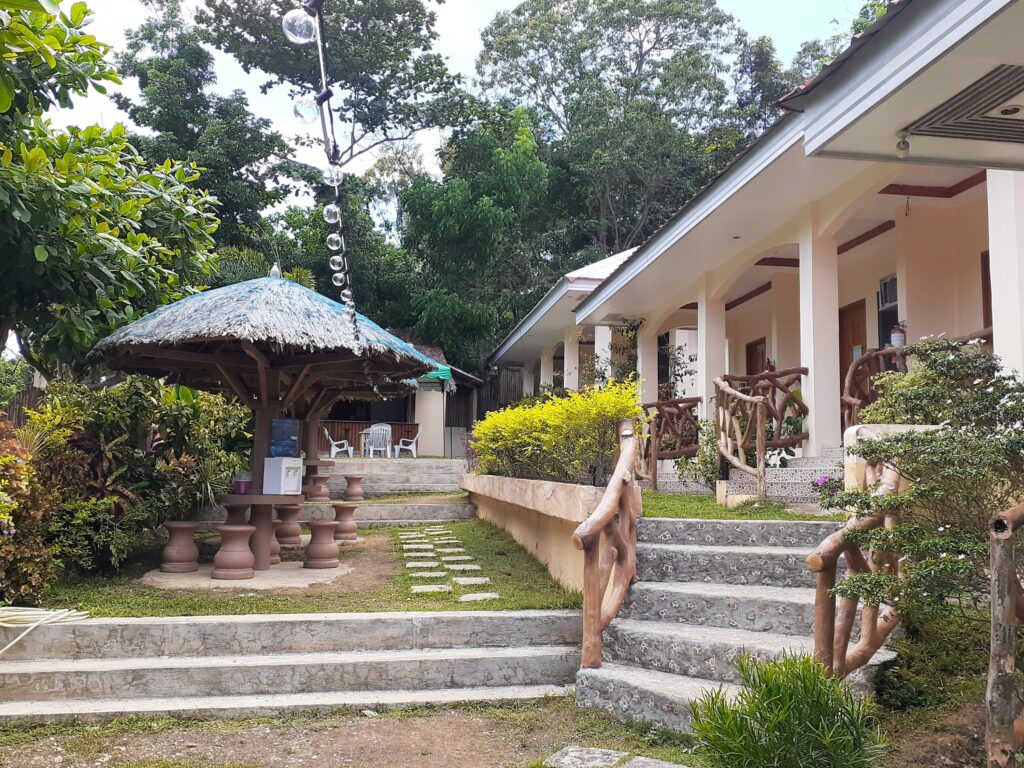 We booked online for 1,040 pesos per night and our room was at the far end of the property, which gave us a lot of privacy and relaxation.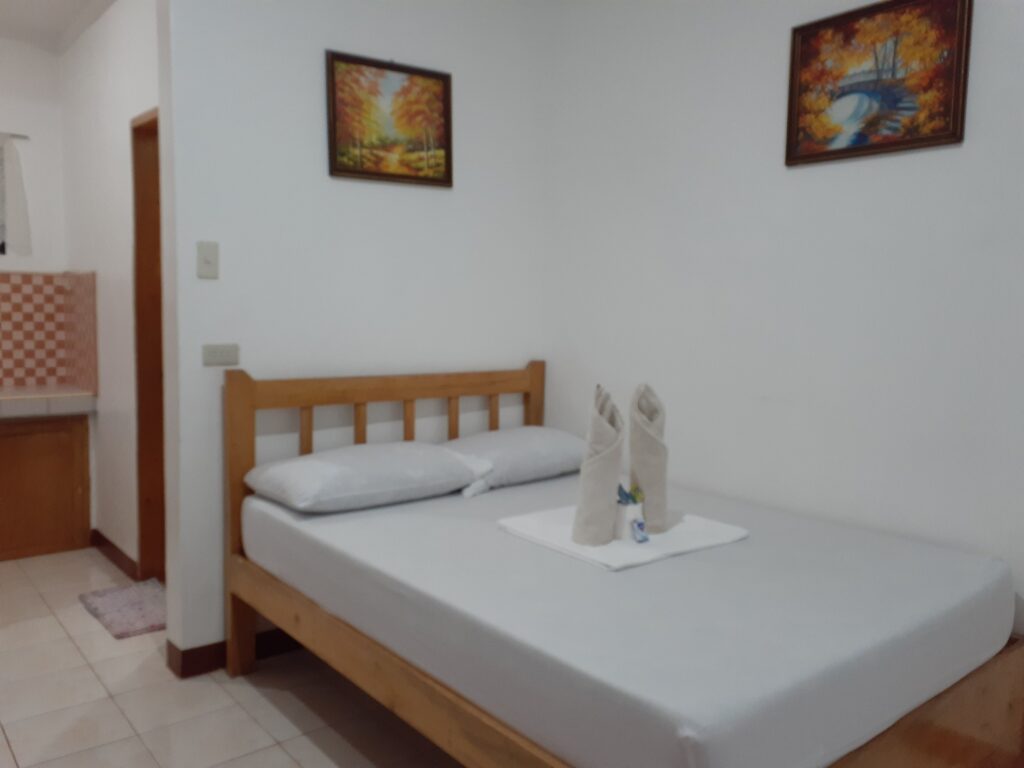 The room was very spacious, with long kitchen cabinets and a built-in sink. The veranda had a table and chaise longue, which was also very relaxing.
I thought the price was quite reasonable for the quality of this room. Just a short distance from the beach makes such a difference in value for money.
Light Haus Guesthouse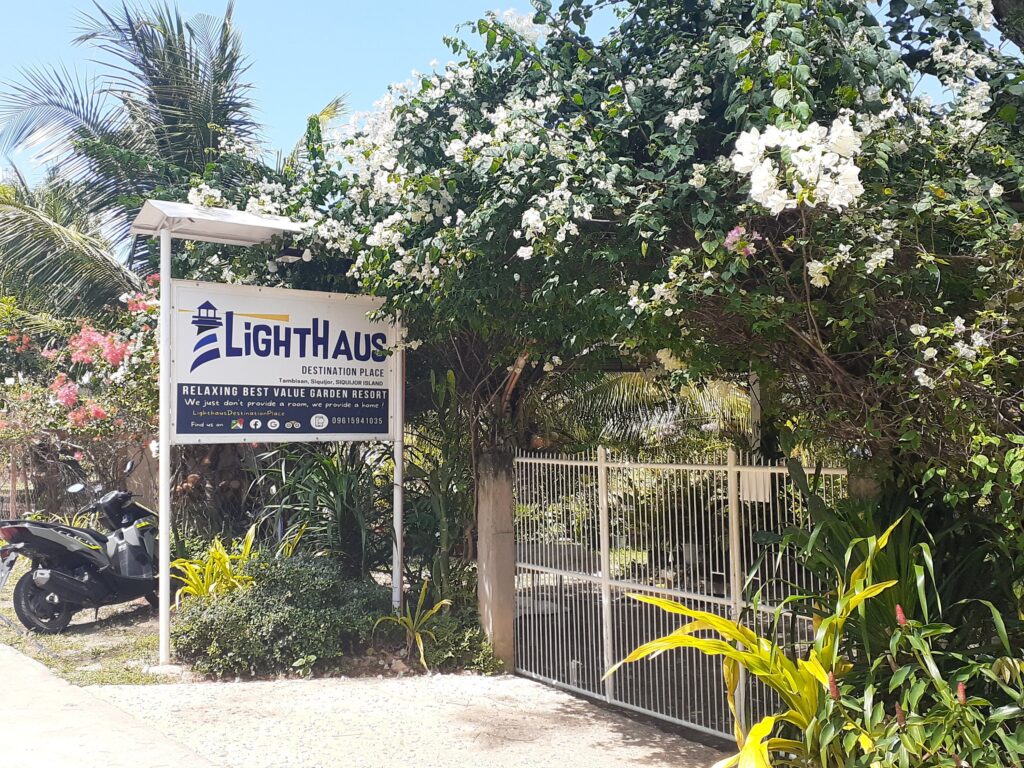 On our fourth night on Siquijor Island, we stayed at the Light Haus Guesthouse, which is located further from Hanna's Place and closer to Siquijor town centre. 835 pesos for a double room. This was also booked online.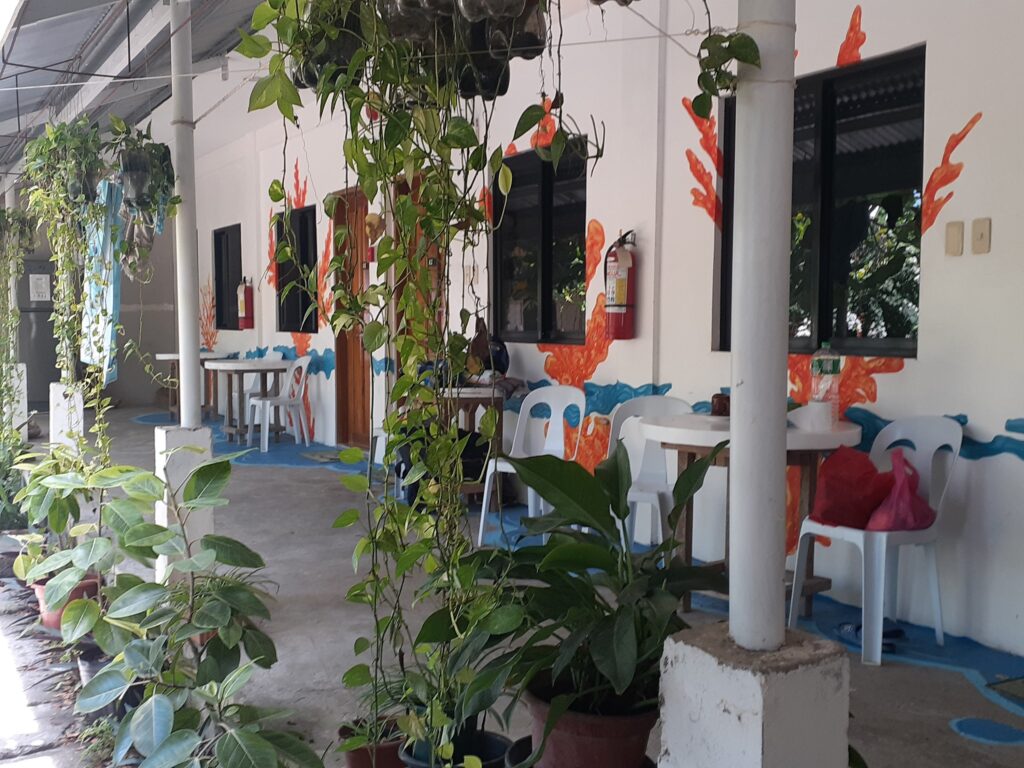 Located on the main street, this is also situated across the road from the beach. It is a concrete building with a few rooms side by side, with a garden in front of it. The entire guesthouse is surrounded by greenery.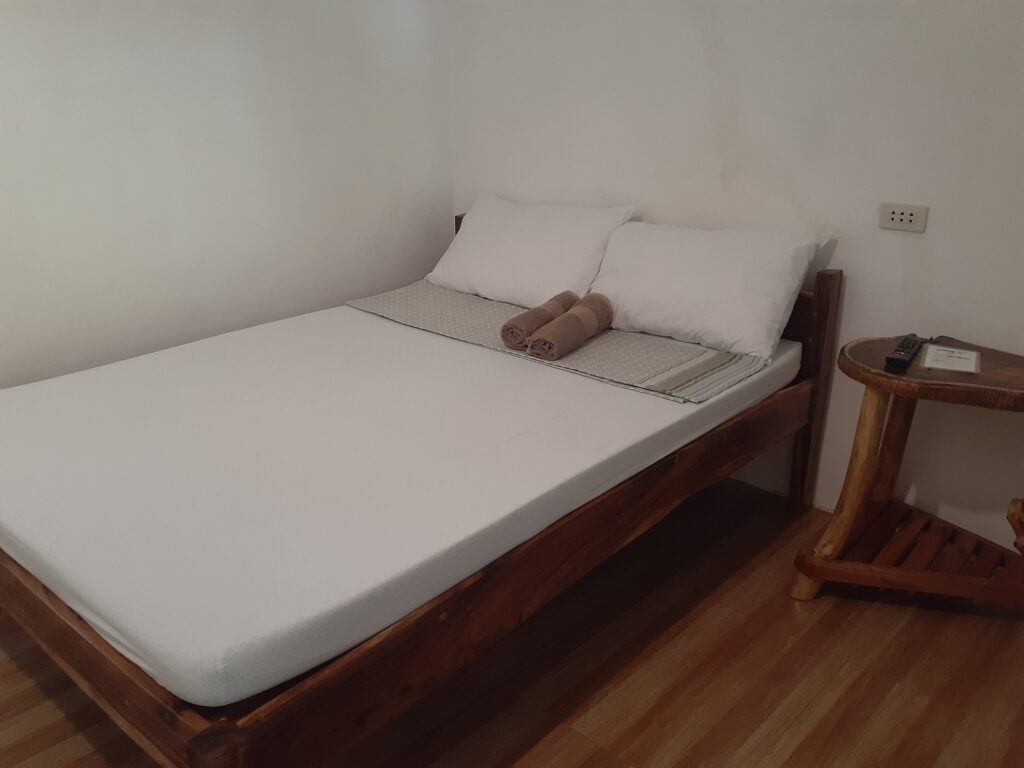 The rooms are simple, but for us, they had the most comfortable bed of the four accomodations. We slept well. The rooms were e very clean. Water servers were available at the front desk, and beer and other beverages were available for sale at reasonable prices.
These are the accommodation facilities we stayed in on Siquijor Island. All of them have their own special features and it is hard to choose one over the other. Next time I visit Siquijor Island I would be happy to stay in any one of the guesthouses again.