On 2 June, we checked into Panorama Backpackers on Bunaken Island planning to stay a few days and ended up staying there for 10 days! We then planned to travel to Nusa Tenggara (Lesser Sunda Islands) via Makassar.
We had to first cross from Bunaken Island to Manado by boat and then fly to Makassar by plane. We then hoped to buy a boat ticket to Labuonbajo for the next day.
To the public boat terminal for Manado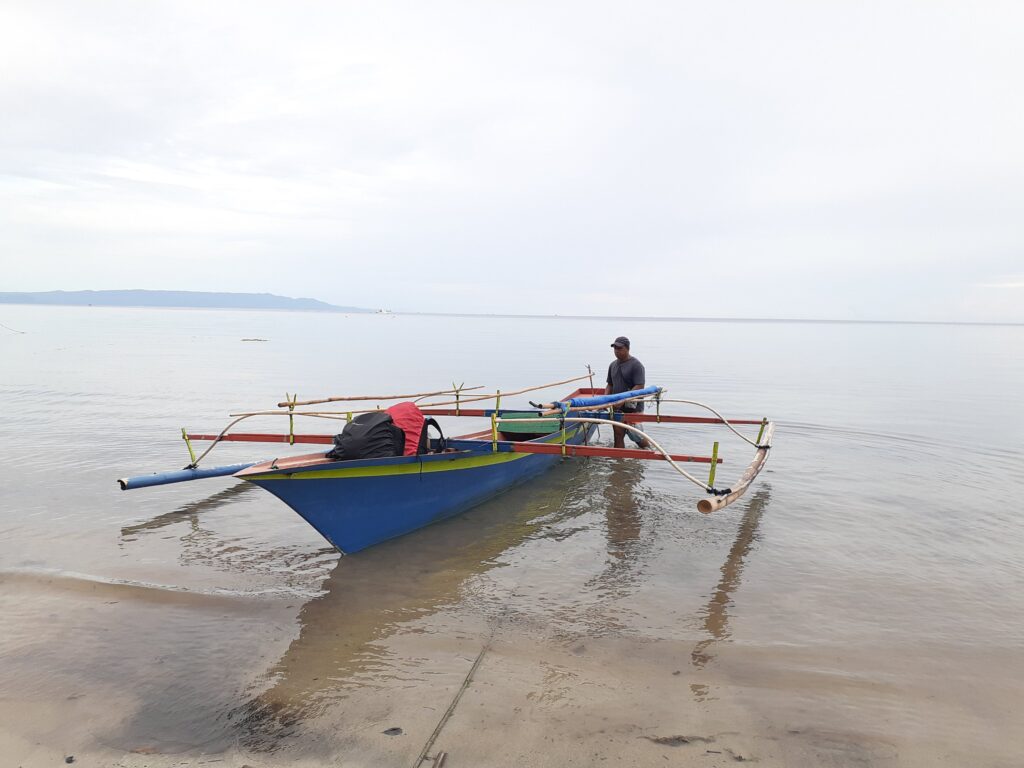 You can read more about the public boat from Bunaken Island to Manado in the following article.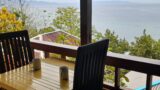 How to get to Bunaken Island from Manado: Public Boat and Charter Boat
WetravelledbyboatfromManado,SulawesitoBunakenIslandontwodifferentoccasions.OnceinFeb2023andonceinMay2023.Thisarticletalk...
The public boat in the closest village of Parigi, which we could walk to from Panorama Backpackers, was not running that day, so we were given a boat ride to Dermaga pier(main town of Bunaken).
The public boat to Manado leaves at 9am, so we left Panorama Backpackers at 8am. There were only two of us, so it was a slim little boat, as you can see in the image above. It took us about 30 minutes to get there, but the time required may vary depending on the tide and waves. We paid Rp 50,000 for the boat for the two of us.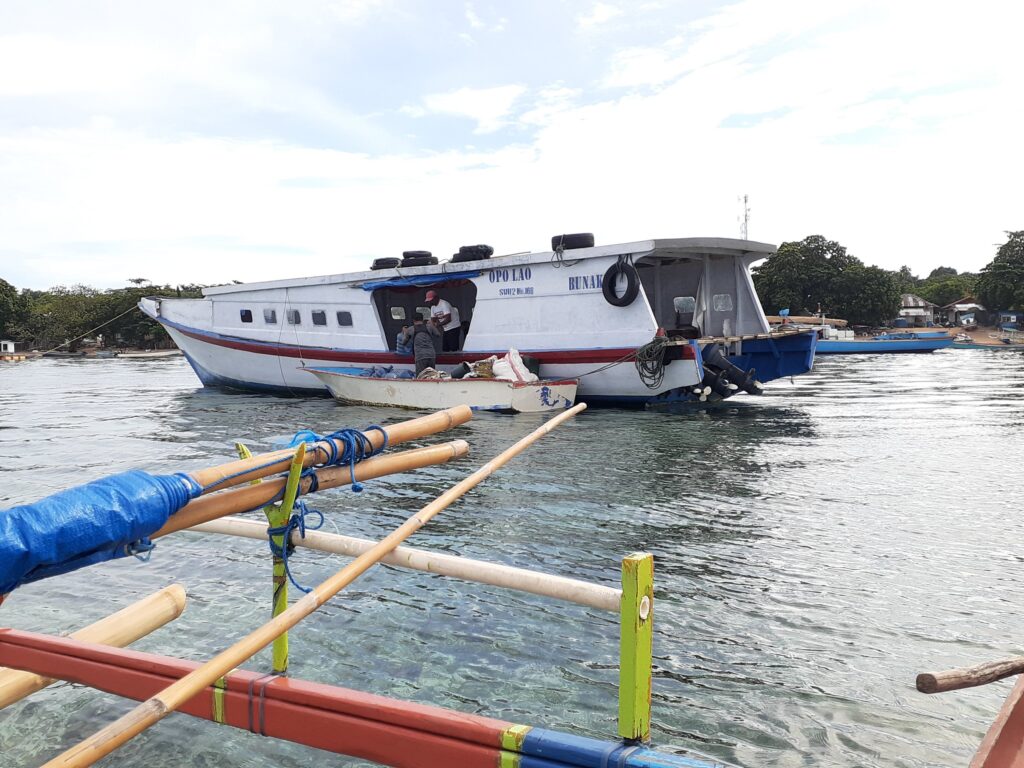 When we say arrived, we did not get off at the boat dock, but got on the public boat that was anchored 100 metres offshore. There was a crew member in the process of loading our luggage, so we were assisted and able to board the boat.
At this point there were no other passengers besides us and only empty drinking water tanks were laid out on board (presumably to refill and bring back drinking water in Manado).
Crossing from Bunaken Island to Manado by public boat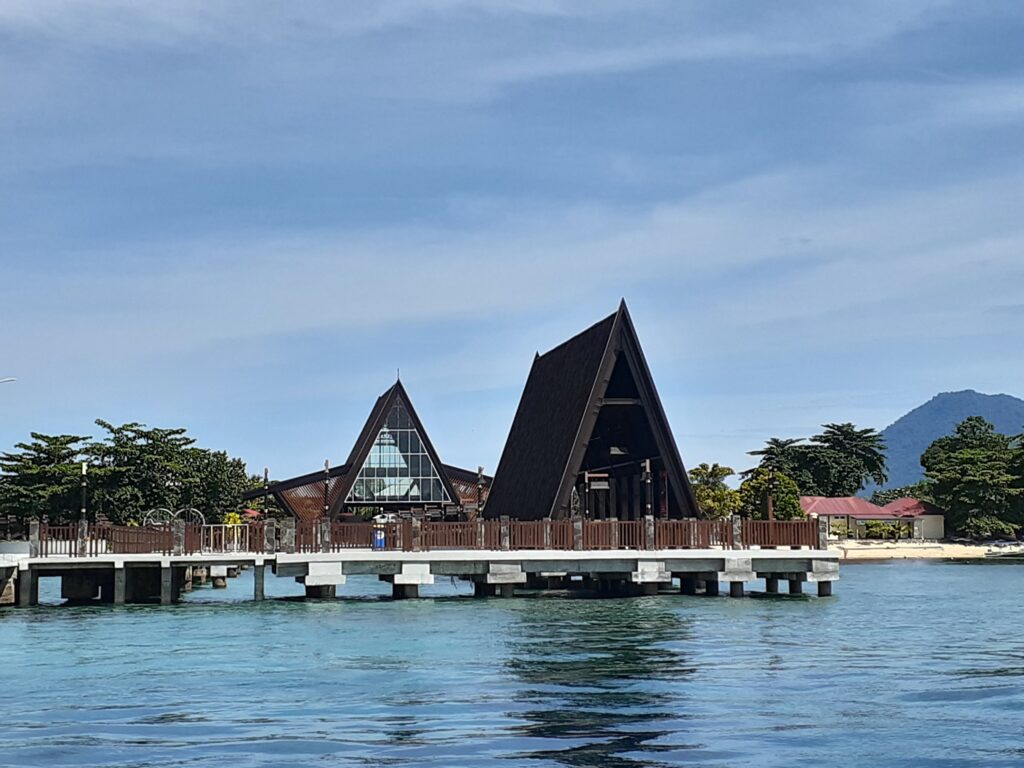 We boarded the public boat at 8.30am. The scheduled departure time from Bunaken was 9am, but the boat showed no sign of leaving at 9am. This was probably because it was low tide.
The public boat remained anchored on the beach and, like us, there were passengers who boarded the small boat to get on board, and it was 9.30 am when we left the beach after waiting for all the people to be passengers. By the way, we did not berth at the boat landing. The public boat that was anchored off the beach left directly from there and headed for Manado.
Transfer to the airport from Manado boat terminal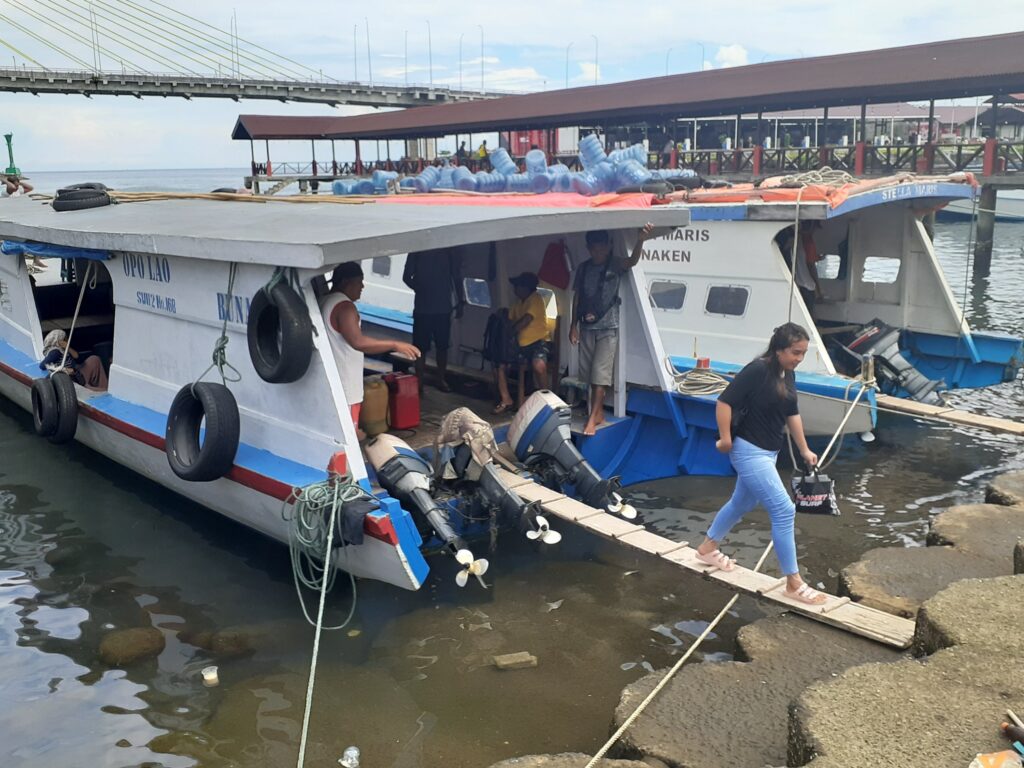 We arrived at Manado Port one hour after departure. From here, we headed directly to the airport to purchase flight tickets.
The Lion Air flights from Manado to Makassar were scheduled to depart at 11:35 am and 2:40 pm. As it was after 10:30 am when we arrived at Manado port, we knew we would not be able to make the 11:35 am flight, but we thought the flight might be delayed, so we immediately hailed a taxi on Grab to the airport.
Buying flight tickets from Manado to Makassar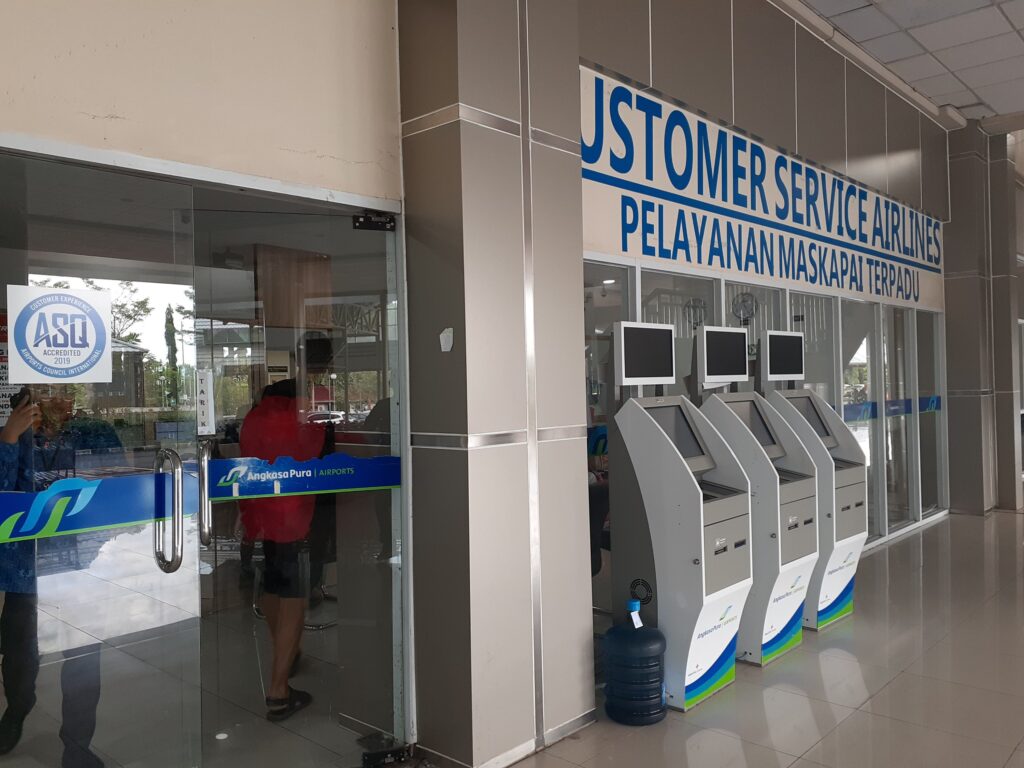 The Grab taxi to the airport cost Rp 63,000, but we were charged an additional Rp 10,000 to enter the airport parking lot.
The ticket office is located next to the airport's departure hall entrance. Security guards stand at the entrance to the airport building, but the ticket office has a separate entrance. After purchasing a ticket, the security guard checks the ticket before you can enter the building.
There are several staff members at the ticket office, so tell them your desired flight time and number of passengers.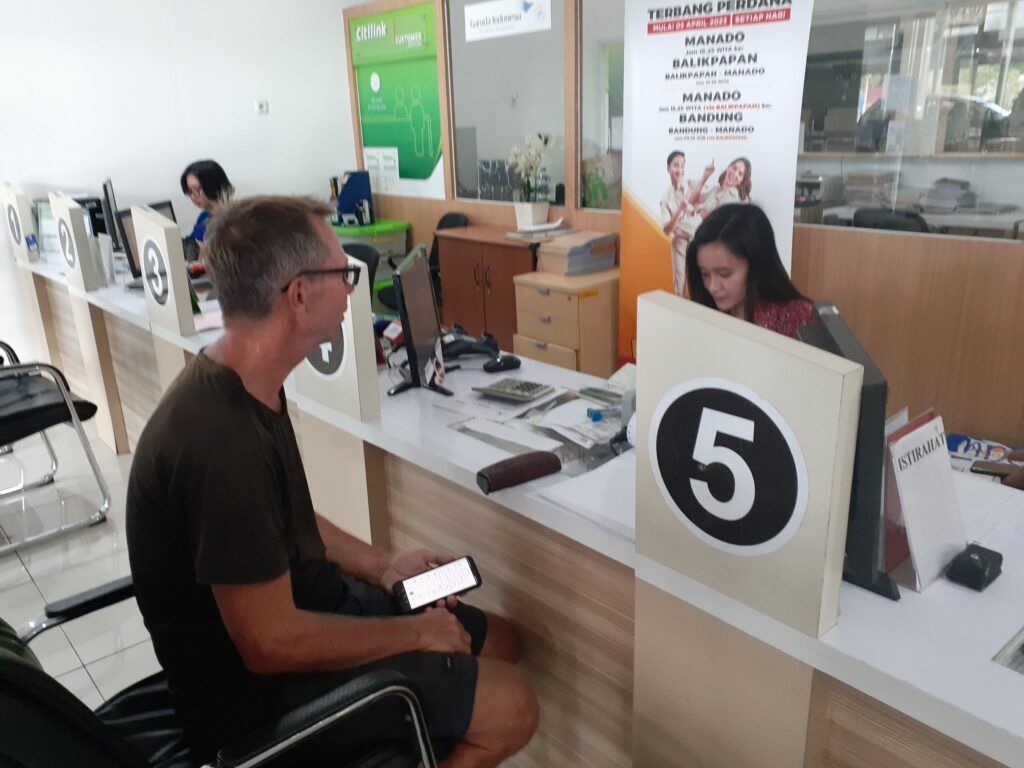 At this time, the 11:35am flight to Makassar had been delayed and changed to 12:30pm. I thought this was lucky and immediately tried to make the purchase. However, when it came to payment, I was surprised to be charged double the price I had seen online!
We were told that the price had been bumped up to a special price because of the last minute departure time. We were not that pressed for time, so we bought a ticket for the next flight at 2:40pm. The price was Rp 1,044,720 per person. Payment can be made by credit card.
Flying from Manado to Makassar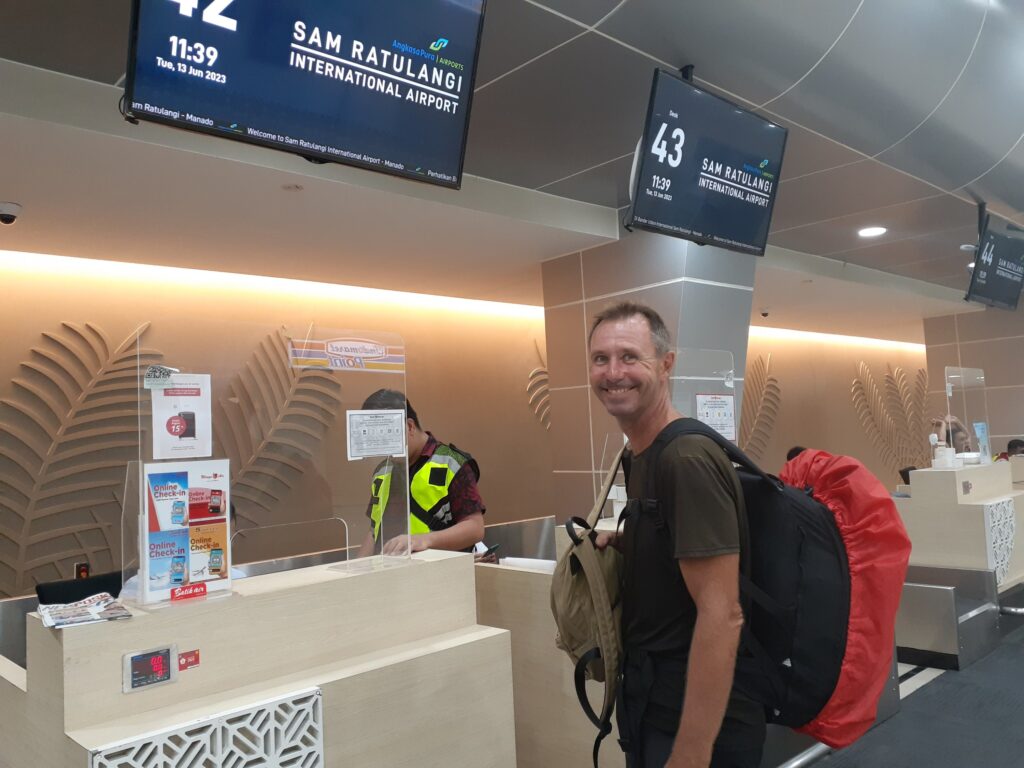 After purchasing the ticket, a male staff member by my side guided me to the check-in counter. After receiving our boarding passes, we still had plenty of time, so we went out for lunch. This was outside of the airport complex because there were lots of local restaurants nearby.
After lunch, we went back to the airport and showed our tickets to the security guard at the entrance and went through the security check on the second floor to our gate.
The flight was Lion Air JT777, departing at 14:40 for Makassar. Boarding started and the plane took off on schedule.
This time, we entered Indonesia from Makassar in mid-May and travelled overland across Sulawesi Island to Manado in the north, a journey that would have taken several days by land, but only one and a half hours by plane. Arrival in Makassar was almost on schedule at 16:30.
Arrival in Makassar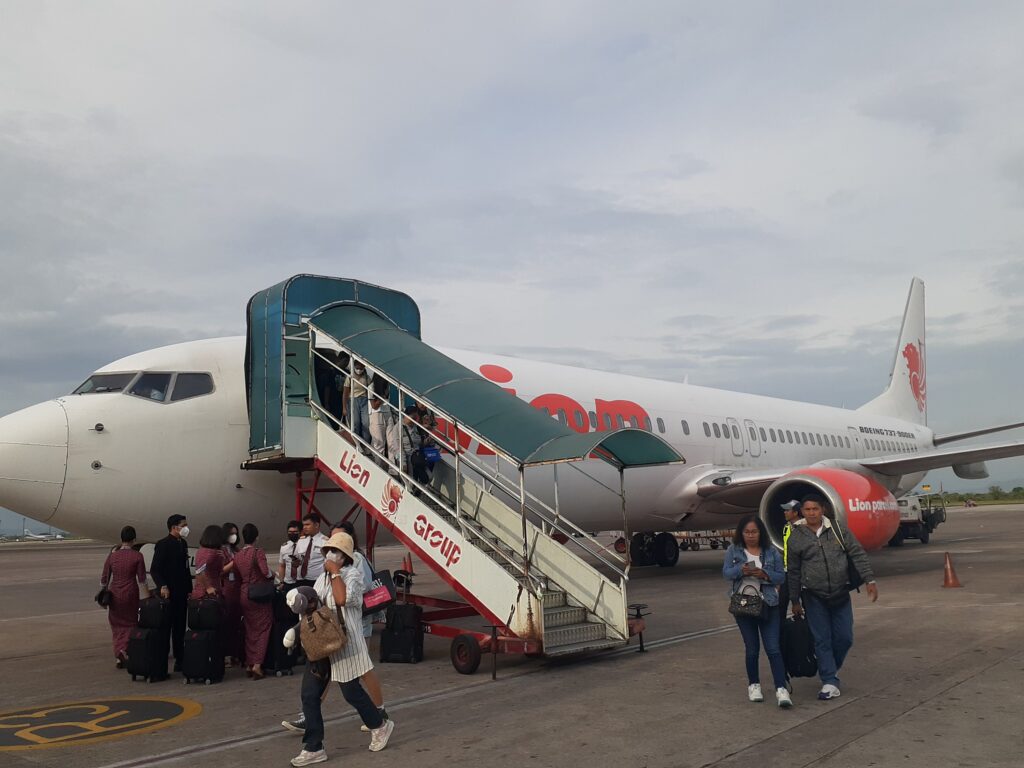 From Makassar, we will cross to Nusa Tenggara by PELNI boat departing at noon the next day. We stayed overnight in Makassar on this previous day.
After arriving at Makassar Airport, we took a Grab taxi to the hotel we had booked. We booked a hotel near the PELNI boat ticket sales office and hoped to get boarding tickets that day, but more on that in a future post.