After two nights in Tobelo, we returned to Ternate.
When we came from Ternate to Tobelo, we travelled via Jailolo, but this time we are returning via Sofifi.
How to get from Tobero to Ternate
We wanted to go from Ternate to Sorong by PELNI boat. The boat leaves at 9am on 26 February, so we needed to be in Ternate the night before, on 25 February.
I was told that it takes four hours to get from Tobelo to Sofifi and from Sofifi to Ternate takes 45 minutes by speedboat or two hours by a large ferry.
We were not completely sure if we could get to Ternate on the same day, but we decided to try and do it.
We could have gone via Jailolo as we did when we came, but this time we decided to go through Sofifi, which we had never visited.
Getting from Tobelo to Sofifi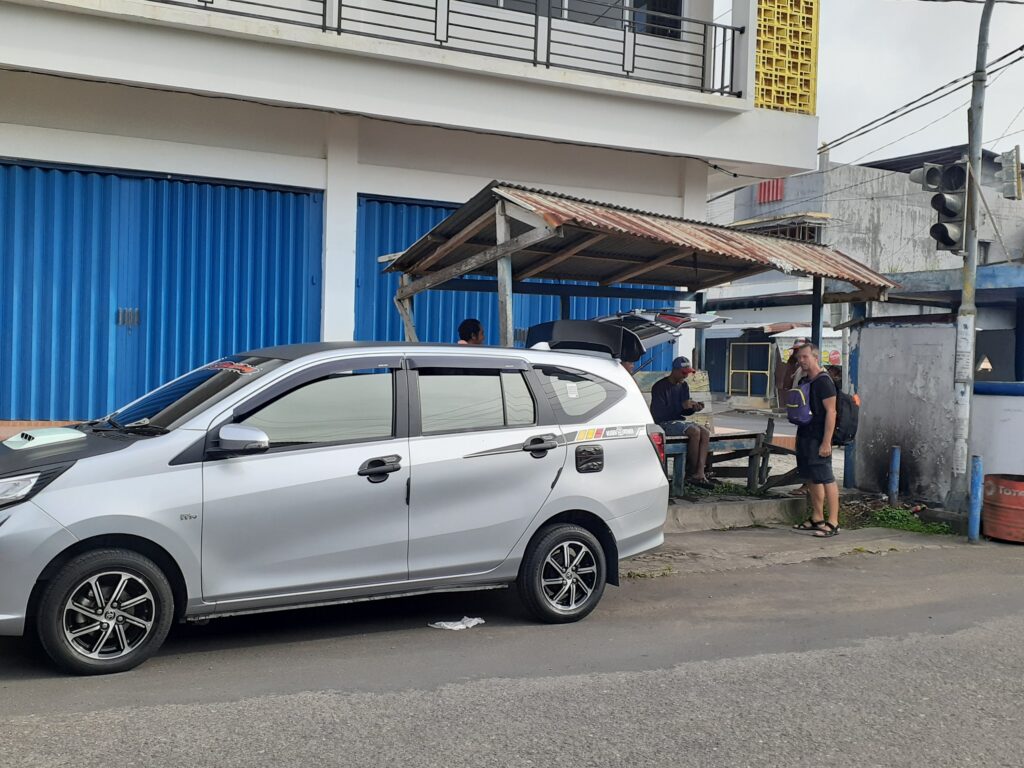 Sofifi is the capital of the North Maluku Region; the capital was transferred from Ternate in 2010. The population of Sofifi city is around 18 000.
There is no public transport from Tobelo to Sofifi, which is reached by shared taxis or taxi charters.
Taxis for hire cost Rp 700 000 per vehicle. If three passengers are gathered, the cost is Rp 250,000 per passenger.
Shared taxis to Sofifi leave from the intersection of the road from Tobelo Port and the main street. On the north-west corner of the intersection, there is a covered waiting-like area where a few cars are parked.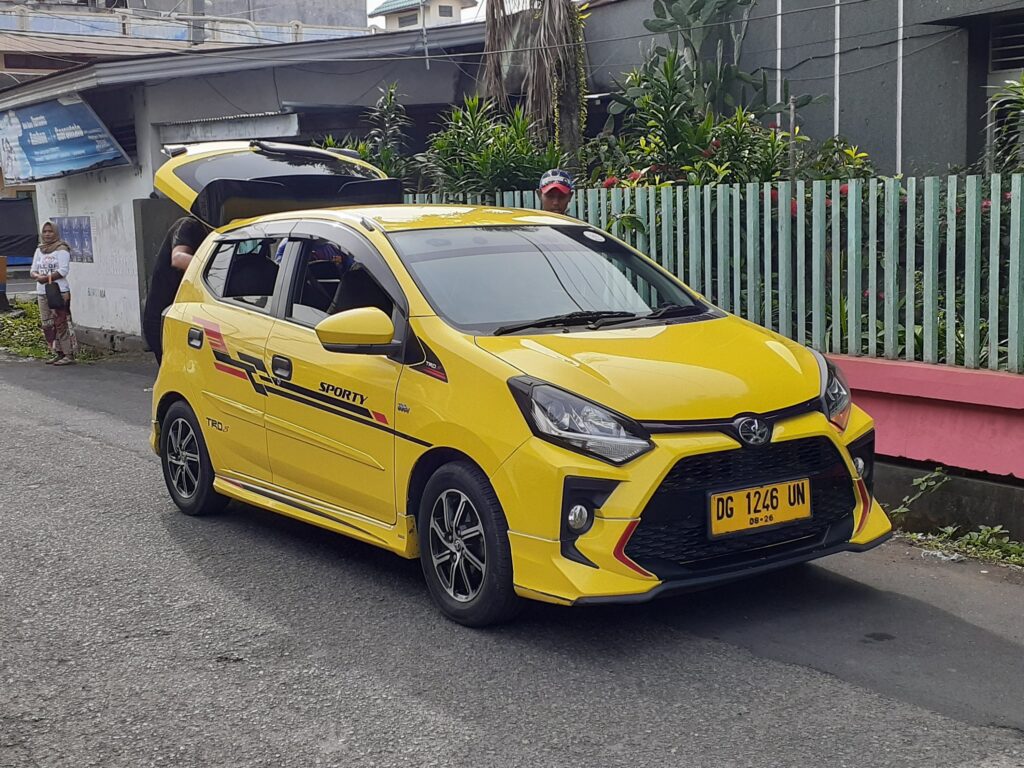 We got there around 8.30am and there were already passengers going to Sofifi and we were able to leave right away.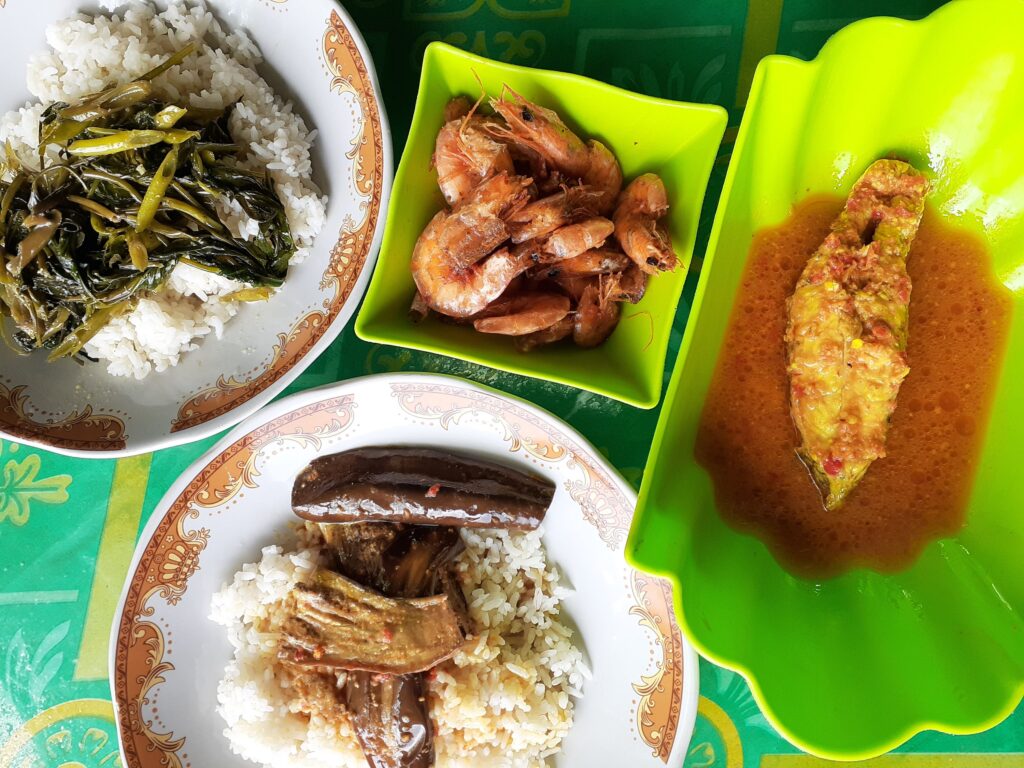 We were told that the drive from Tobelo to Sofifi would take about four hours. There was a lunch break en route and we arrived at 12:45pm. We were dropped off at the ferry terminal in Sofifi.
Ferry journey from Sofifi to Ternate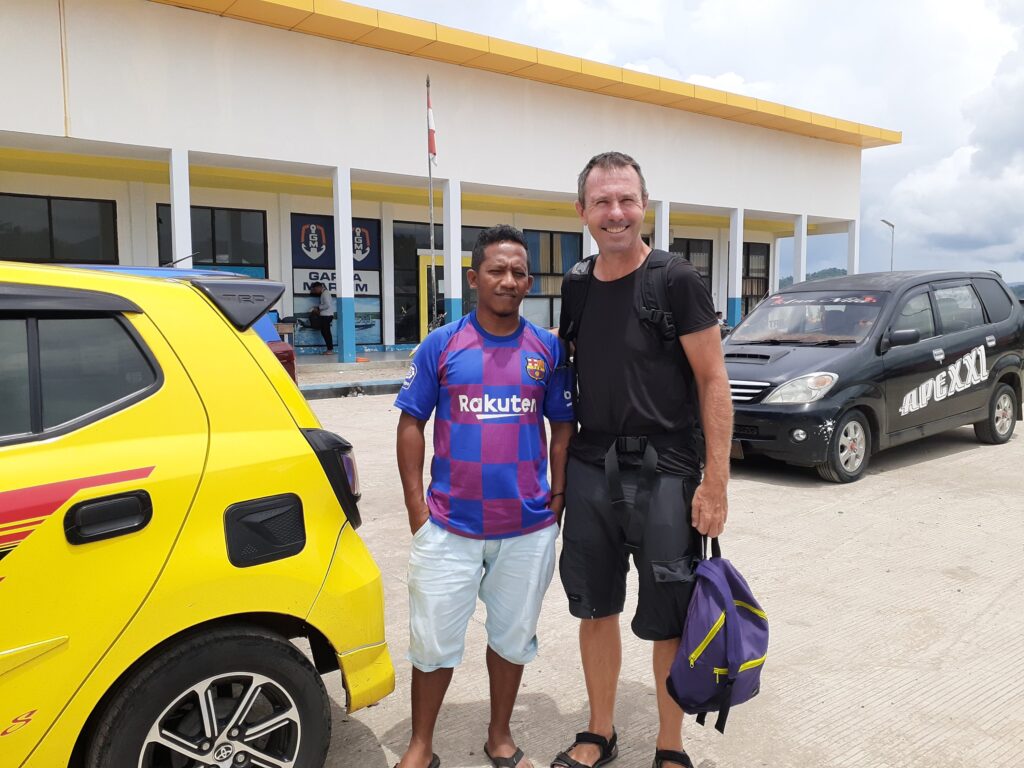 After arriving at the ferry terminal, I paid for our share of the taxi and went to check the ferry times. The driver said that if there was no ferry immediately, he would take us to the speedboat landing or guesthouse, so we had to wait a bit. He was a really nice person and we had lots of practice with our Bahasa Indonesian.
Two women were in front of the building and said there was a 1pm ferry. They told us to go right in if we wanted to catch it, so we bought our tickets at the counter next to the building. It was 26,000 rupiah per person.
After purchasing the tickets, we thanked the driver, said goodbye and headed towards the ferry.
The ferry was already waiting there, so we were able to board immediately.
The departure time was 1pm, but it seemed that it was time for Muslim Friday lunchtime prayers, so the boat left after that was over. The boat finally left at around 1:45pm.
Arrival in Ternate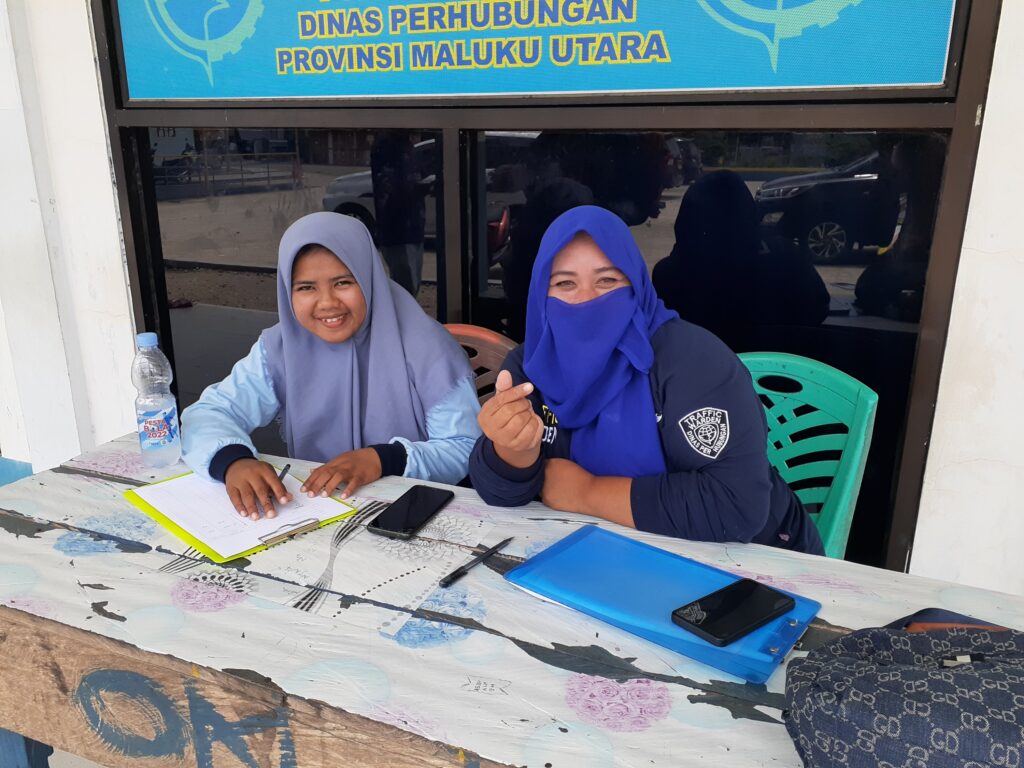 We arrived in Ternate at approximately 3:40pm. We arrived at Pelabuhan Ferry Bastiong Ternate.
The journey from Sofifi to Ternate takes approximately 2 hours on the ferry.
Speedboats would be faster, but as the sea tends to be rough in the afternoon, we used a slower ferry this time.