Eating lahmacun – Turkish pizza and visiting Ephesus.
It's been a great day which started with a very wholesome breakfast, followed by a wander around the town of Selcuk where we are staying.
Lahmacun – Turkish pizza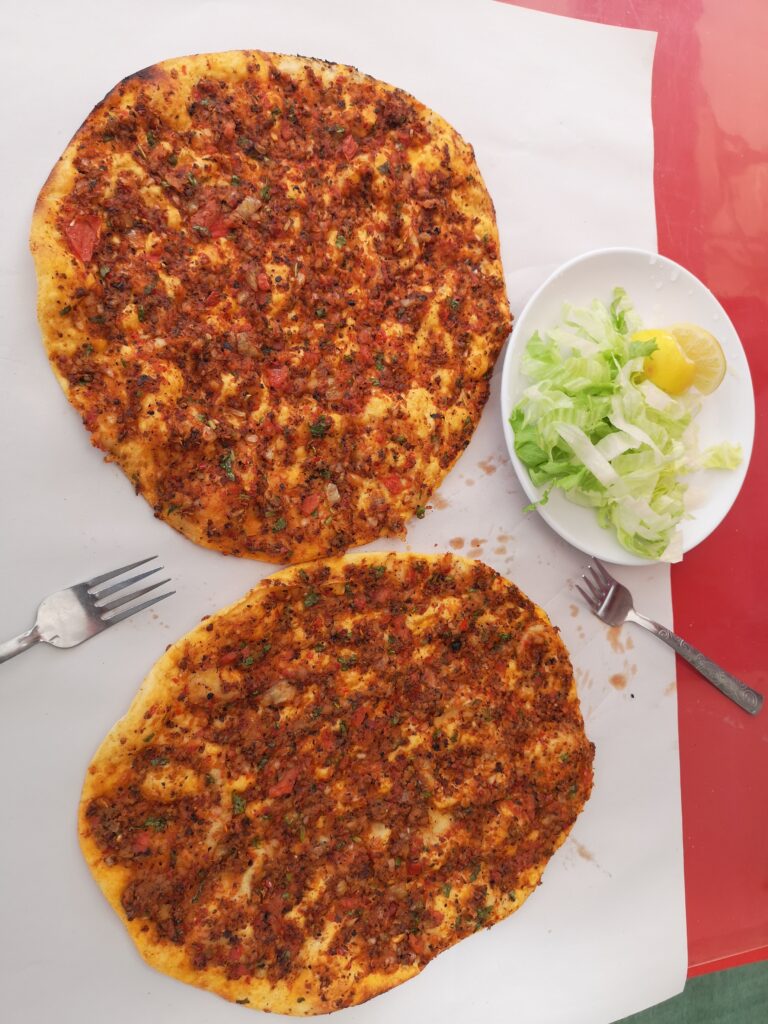 We had a great lunch of lahmacun – "Turkish pizza" baked in a wood fired oven. It's a popular dish in the region in fact. Essentially it's a flatbread loaded with minced meat and herbs baked in an oven. Two of these each helped to fill a hole.
Walk to Ephesus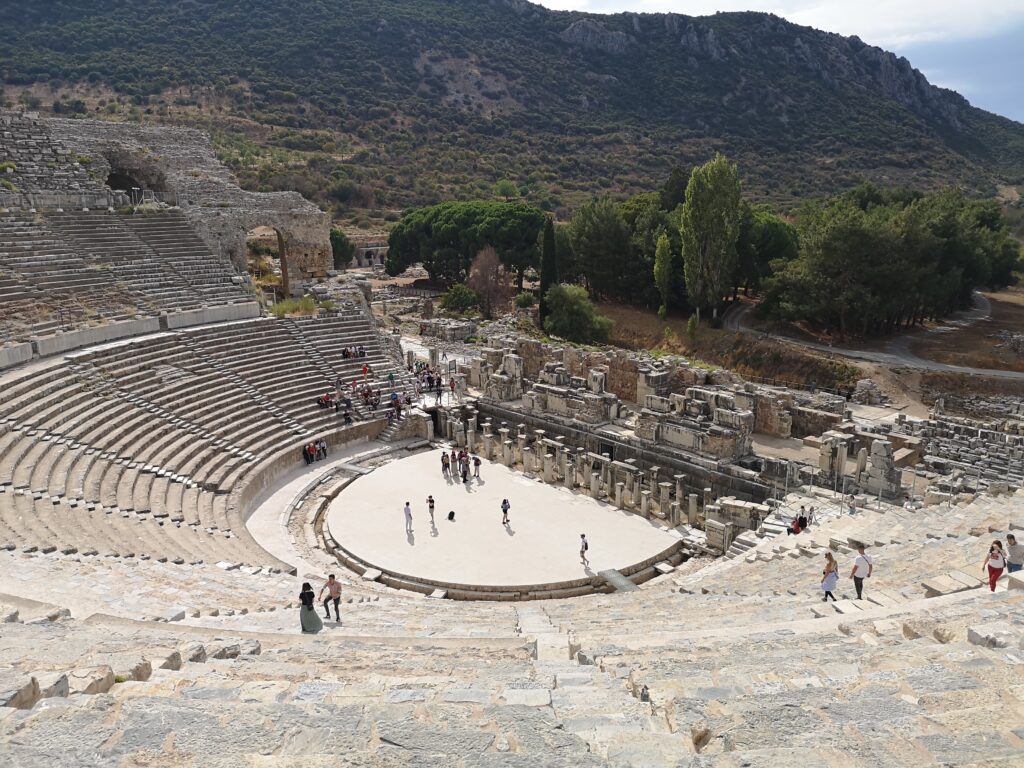 We then walked out to Ephesus, which is the site of one of the most important Roman ruins in the world. It's a good way to spend half a day, although there were considerably more people here compared to when I last visited.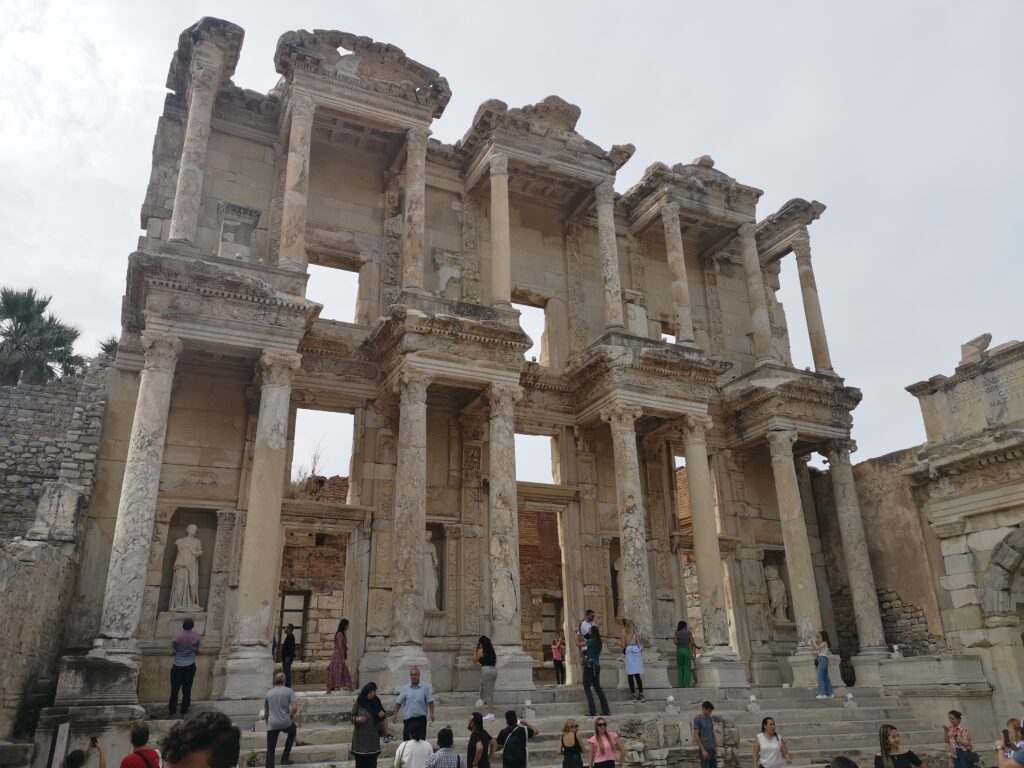 I am trying not to make comparisons to previous visits to Turkey. I have been here many times over the years, with my first visit being in 1987, but not been back since 1997.  Life has changed a lot since then and I just have to accept it. Of course many things have changed for the better.
Toilet problems
Some things don't change…. it's normal when staying in cheaper hotels for things not to work perfectly. You accept that as part of the deal. Today's issue was with the toilet seat becoming detached from the toilet. We mentioned it at the reception when we were going out and they said they'd fix it. They were true to their word and reattached it, although their repair job only lasted one visit.  The more important thing is that the actual plumbing works!
20 Kms of walking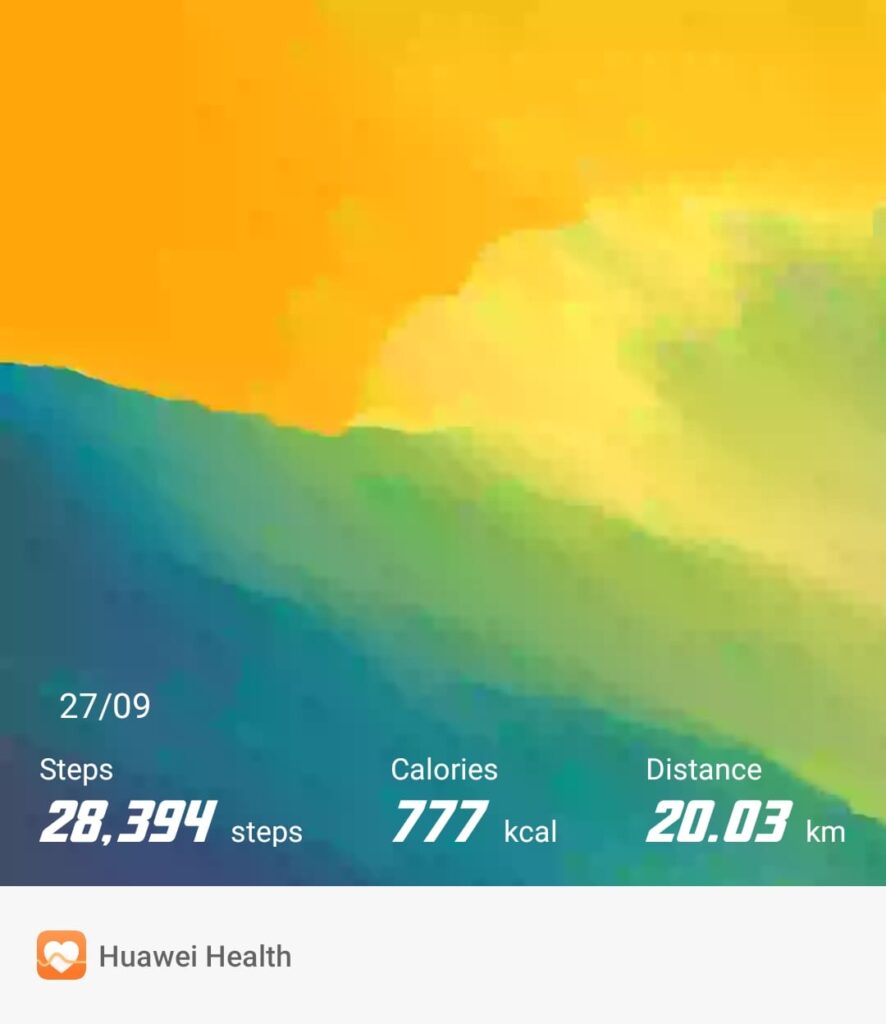 By the time we had gotten back to the hotel we had racked up 20kms of walking for the day. After chilling, well writing some of this stuff we headed out for dinner.
We ate at the same place as the previous evening which was a simple family run place – Ali Baba & Mehmet Kebab House.  We had Adana kebap (spicy ground meat kebab) and grilled pieces of chicken. It came with rice, bread, salad, yoghurt and ayver.
Unfiltered beer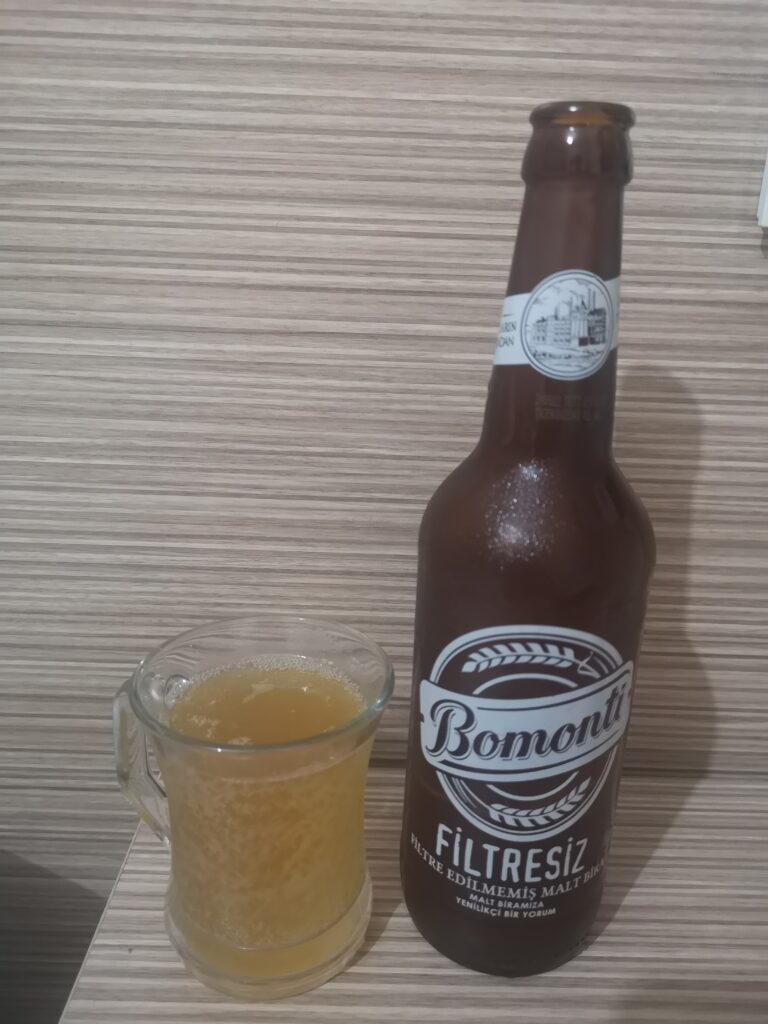 We had another walk to help the digestion before trying an unfiltered beer which was quite palatable.