Tentena, on the way from Tana Toraja to Togean Islands, has several tourist attractions.
We spent two nights in Tentena and enjoyed the sights.
Renting a Motorcycle in Tentena
Tentena is a town in Poso Province, Central Sulawesi. It is located on the banks of Lake Poso and has a population of about 11,000 (2015).
In Tentena, we stayed at the Victory Hotel and rented scooters there. The rental fee was Rp 100 000 per day.
We arrived in Tentena late at night, so we did not do any activities on the first day, but we stayed here for two nights and visited the sights around in a day.
Air Terjun Saluopa Waterfall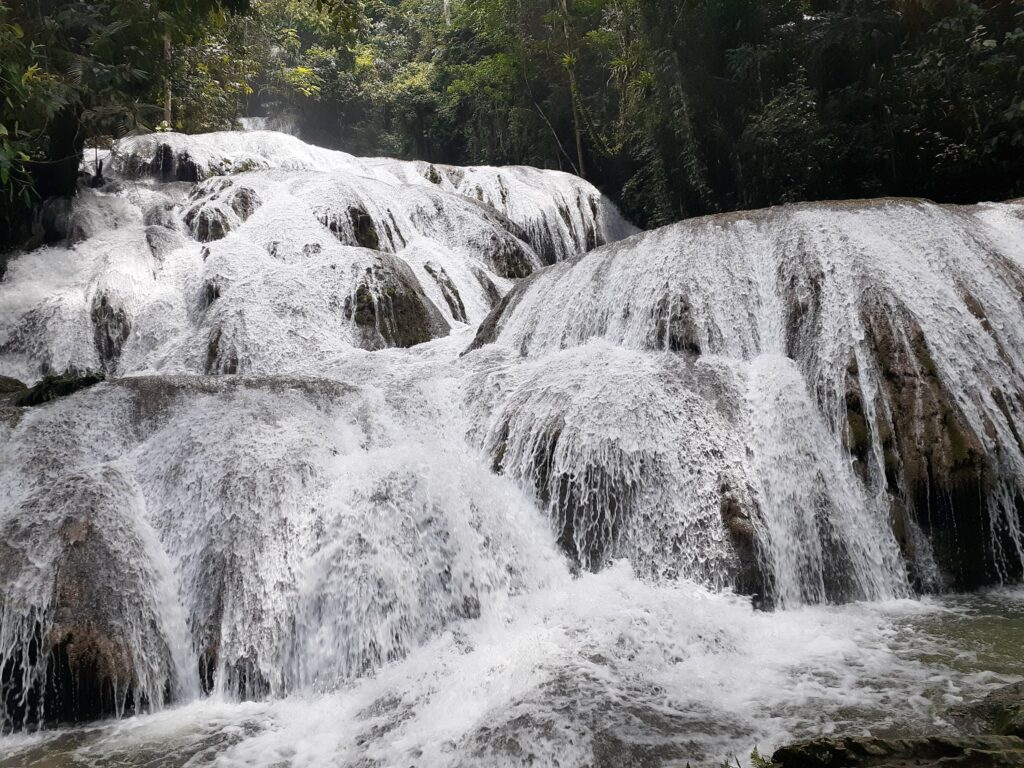 This waterfall is located approximately 12 km from Tentena. Described as the most beautiful waterfall in Sulawesi, we were surprised by its grandeur when we went there. It was definitely much better than expected. Very good in fact.
There were layers and layers of waterfalls with clear water slipping down over the rocks. The scale was so great that it was impossible to capture the whole picture in one photograph.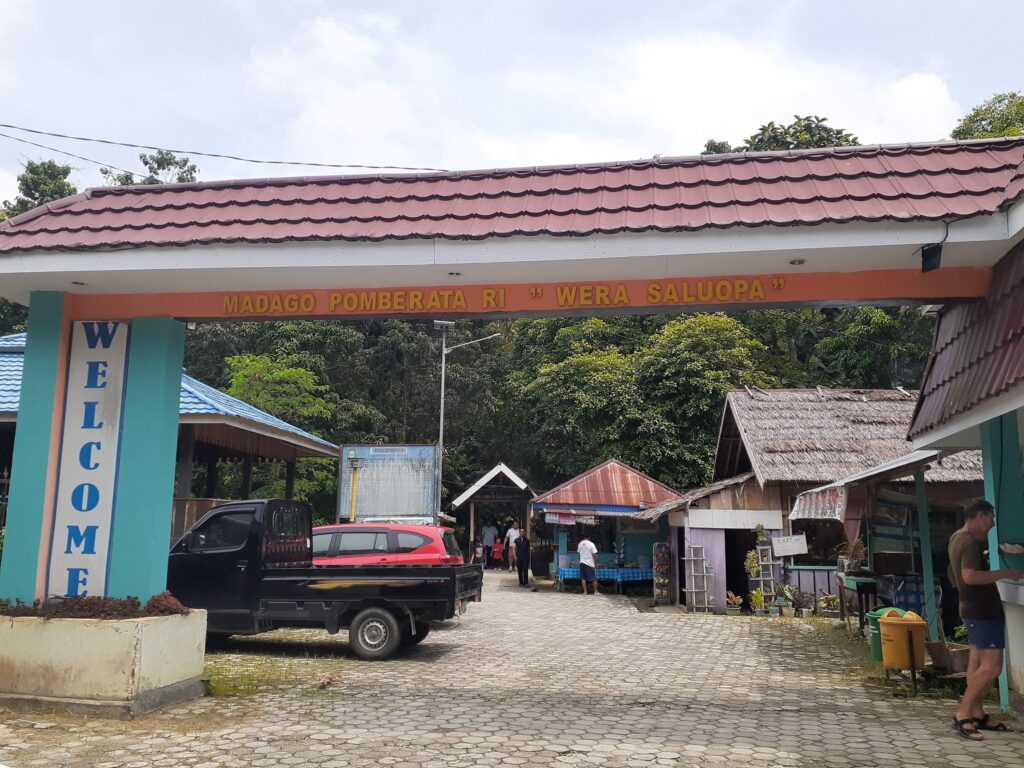 Entrance fees to Saluopa Falls are Rp 20,000 per person for foreigners and Rp 10,000 for Indonesians. Parking was free.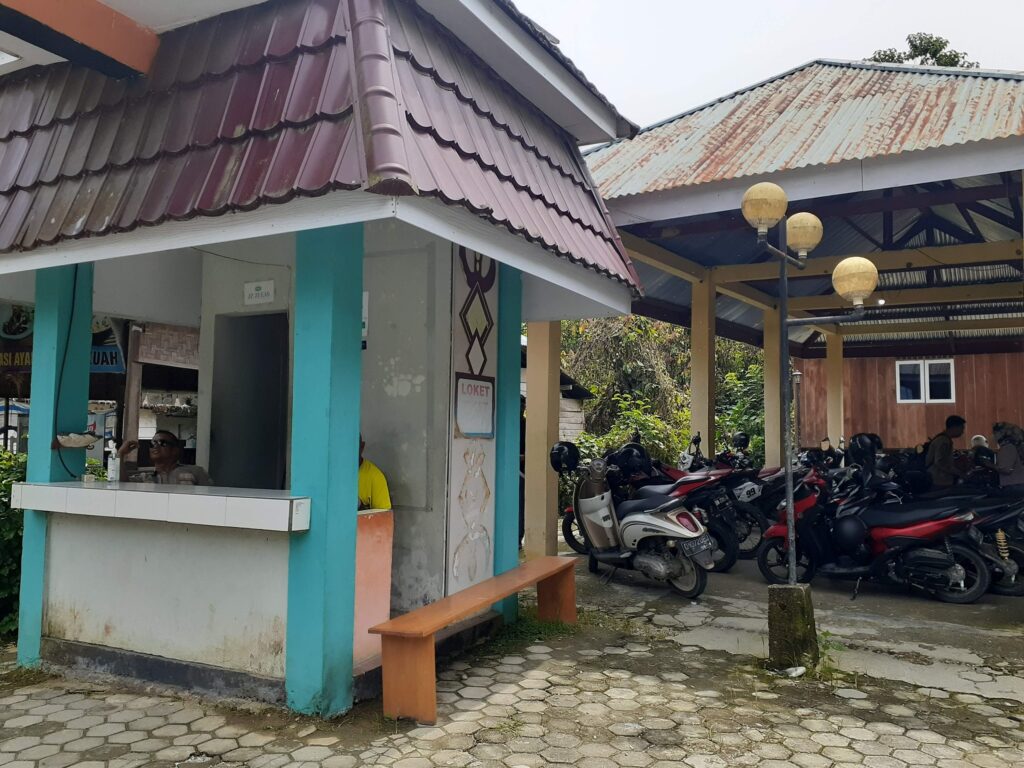 We visited just before noon on a Sunday and the bicycle parking space next to the ticket office was already full.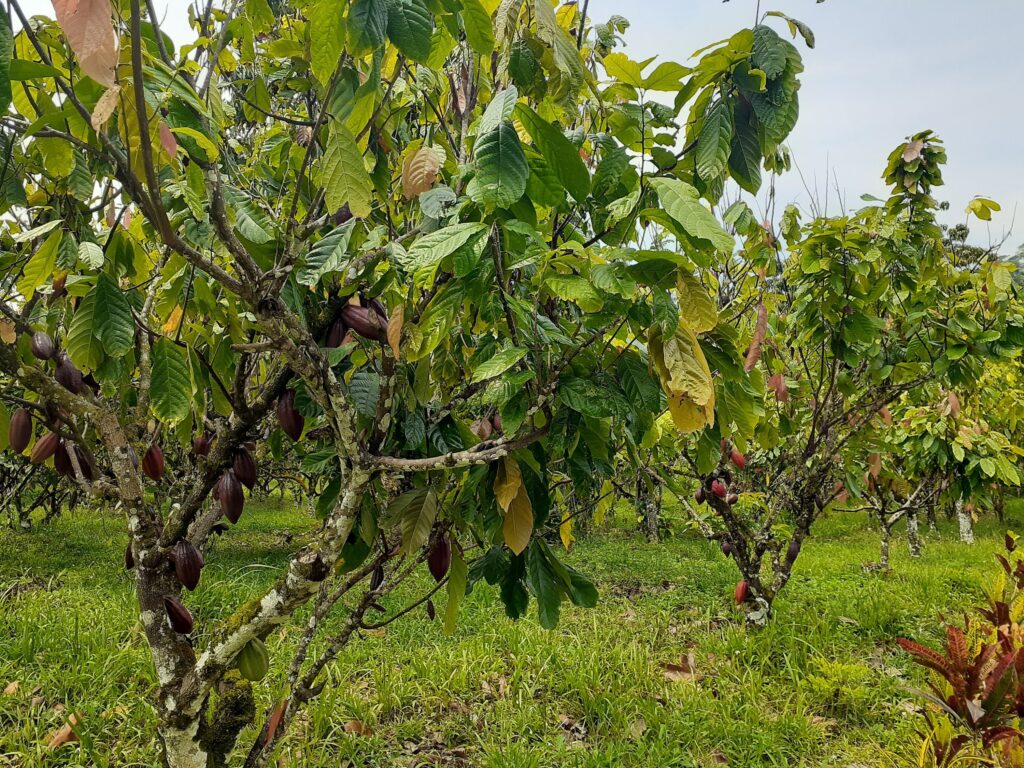 Walk 500m through the gate. Cacao trees were being cultivated and vanilla was drying in the sun.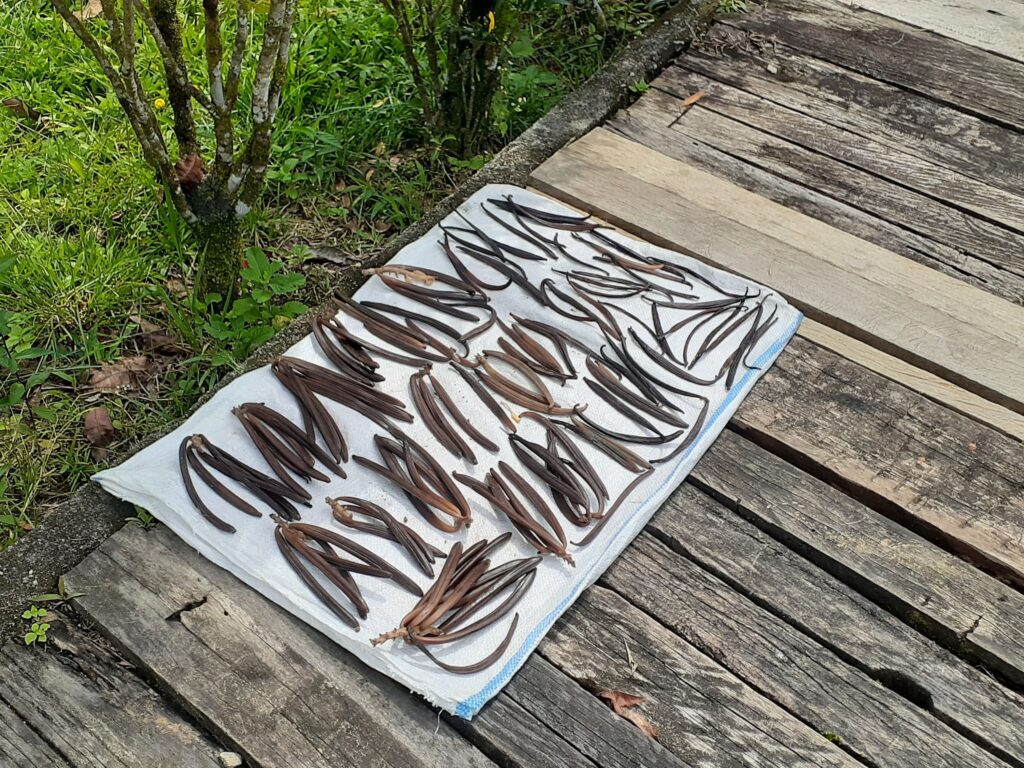 Concrete steps are set up to the top of the waterfall, where visitors can bathe. The site also has space for picnics in the jungle.
Tofu and tempeh factory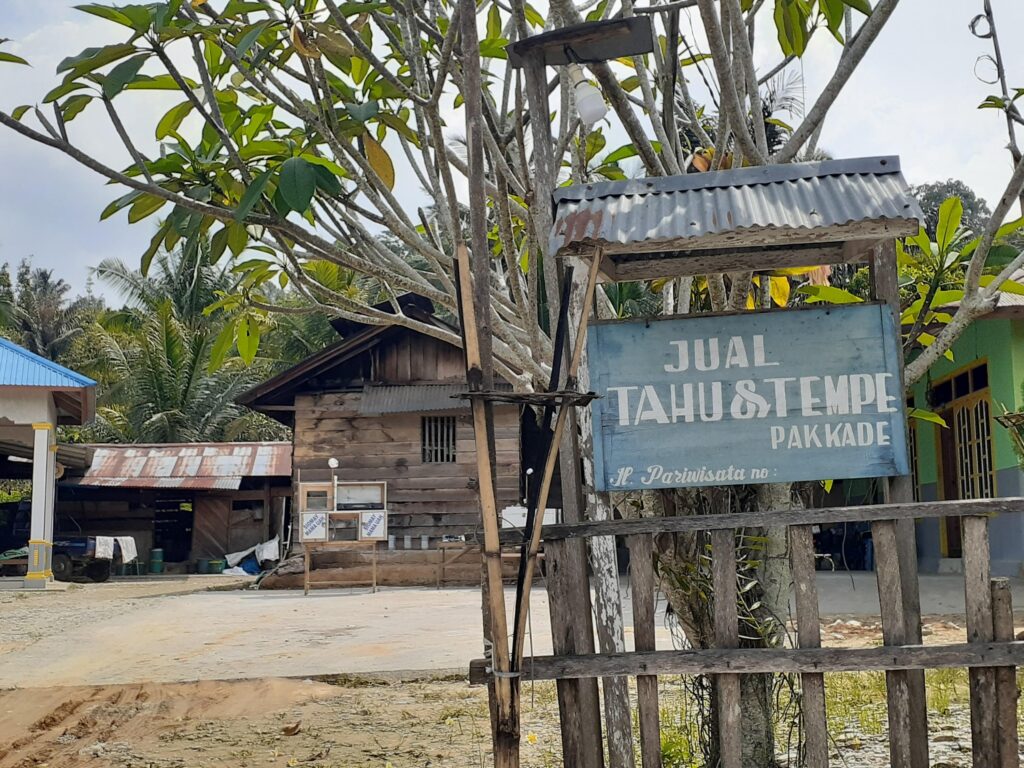 On the way from Tentena to Saluopa, there is an area where many Balinese immigrants live. There is a small tofu and tempeh factory here that can be visited.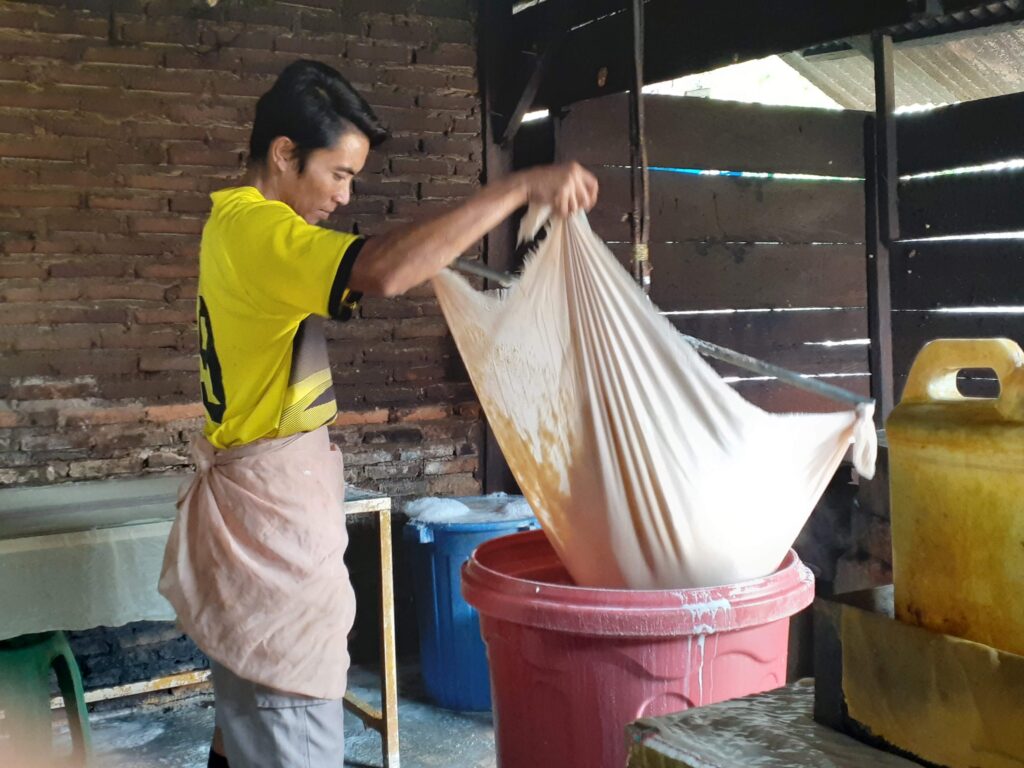 There is no cost to visit the factory and the factory kindly allows you to take a look around. Speaking a little Bahasa Indonesia is helpful.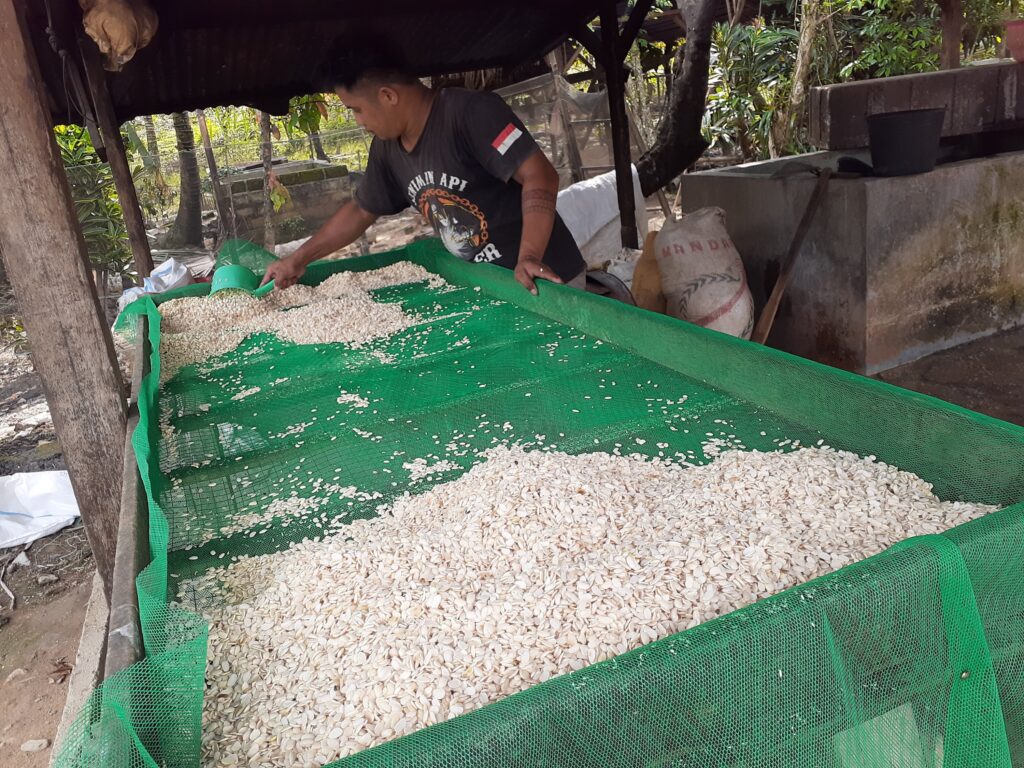 When we visited, tofu production was going on inside the hut and tempeh making was going on outside.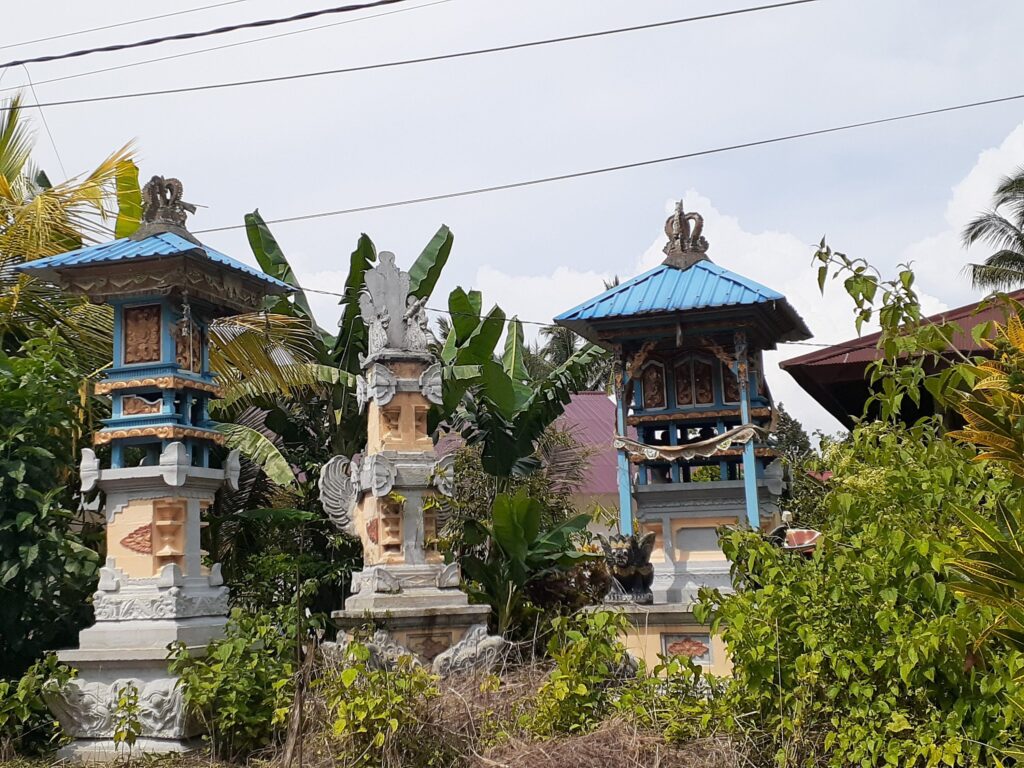 Hindu towers reminiscent of Bali were everywhere in the vicinity.
Siuri beach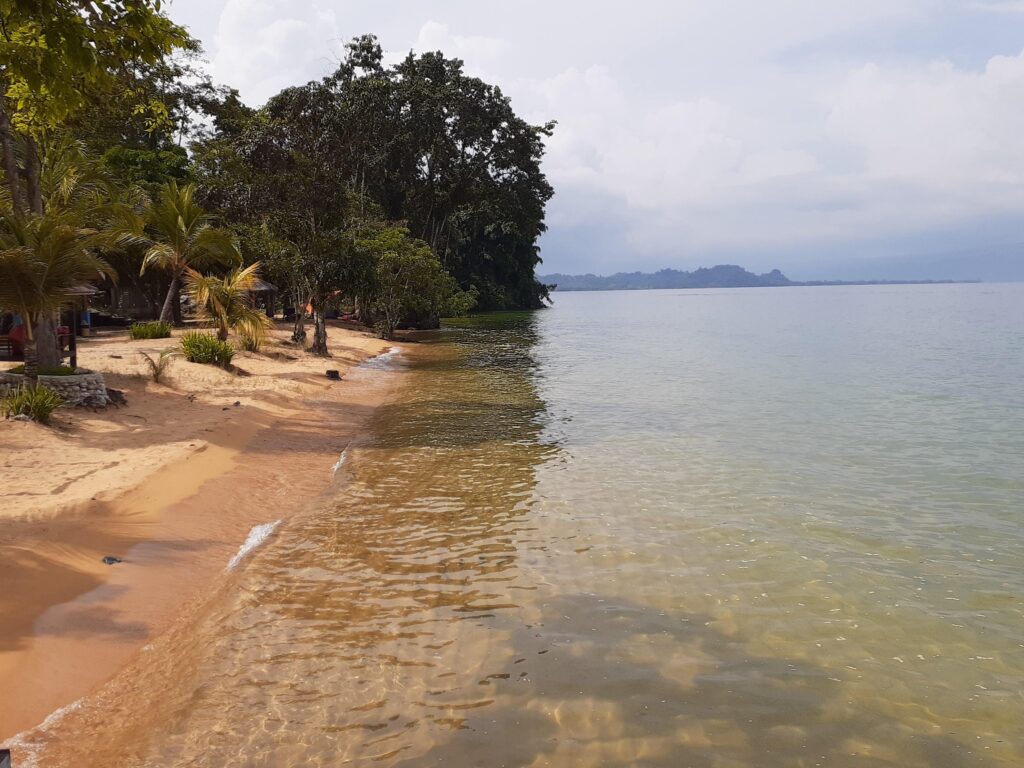 Siuri Beach is located on the shores of a lake south-west of Tentena. Several resorts are located alongside.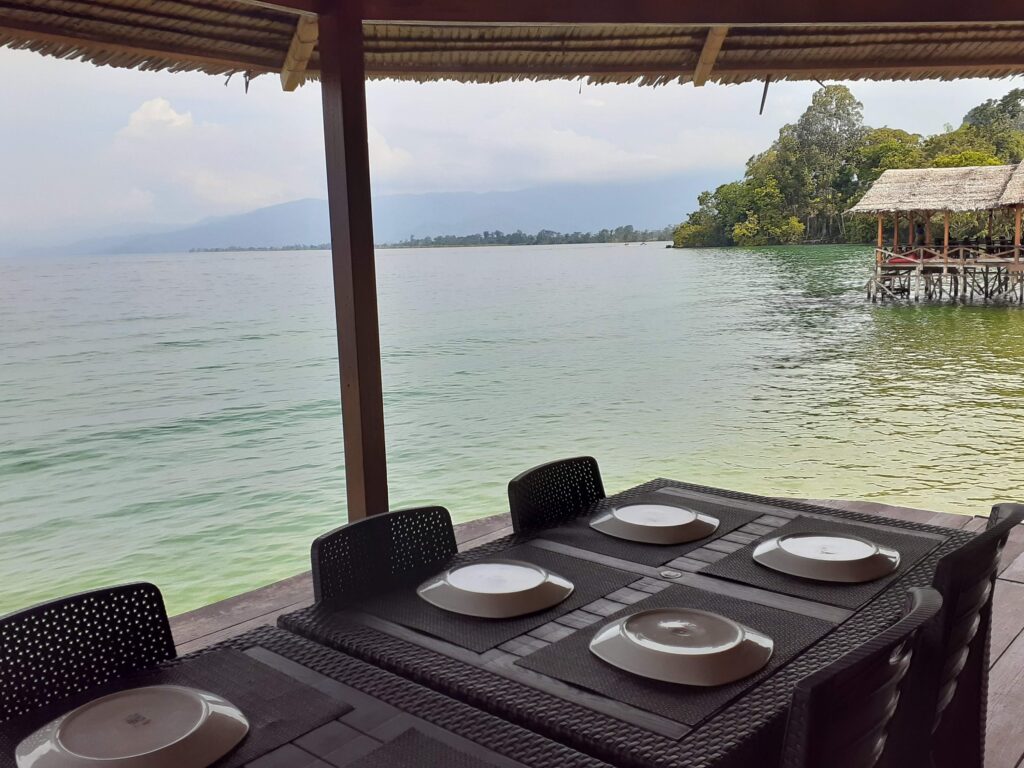 We stopped at Siuri Cottages, relatively close to Tentena. It has a restaurant and we took our lunch on a terrace built over the water.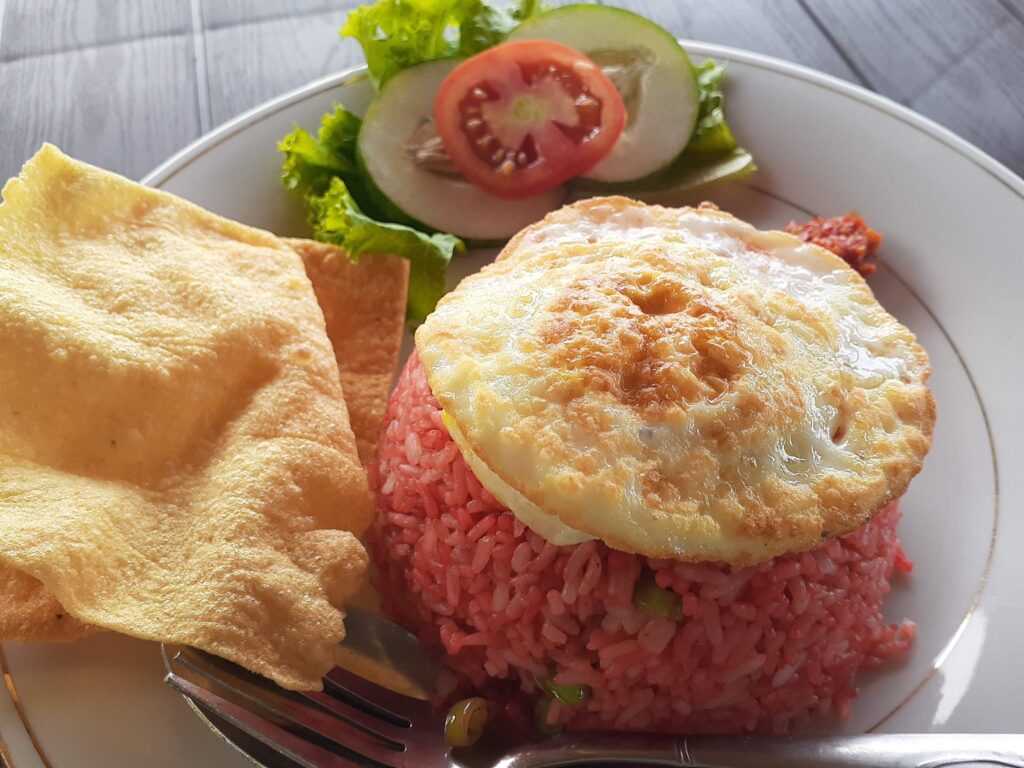 The price was reasonable and the food was delicious. In addition to nasi goreng, we had lime juice and an avocado shake. Both were priced at Rp 20,000. The avocado shake was a dessert shake with chocolate added.
Panorama viewpoint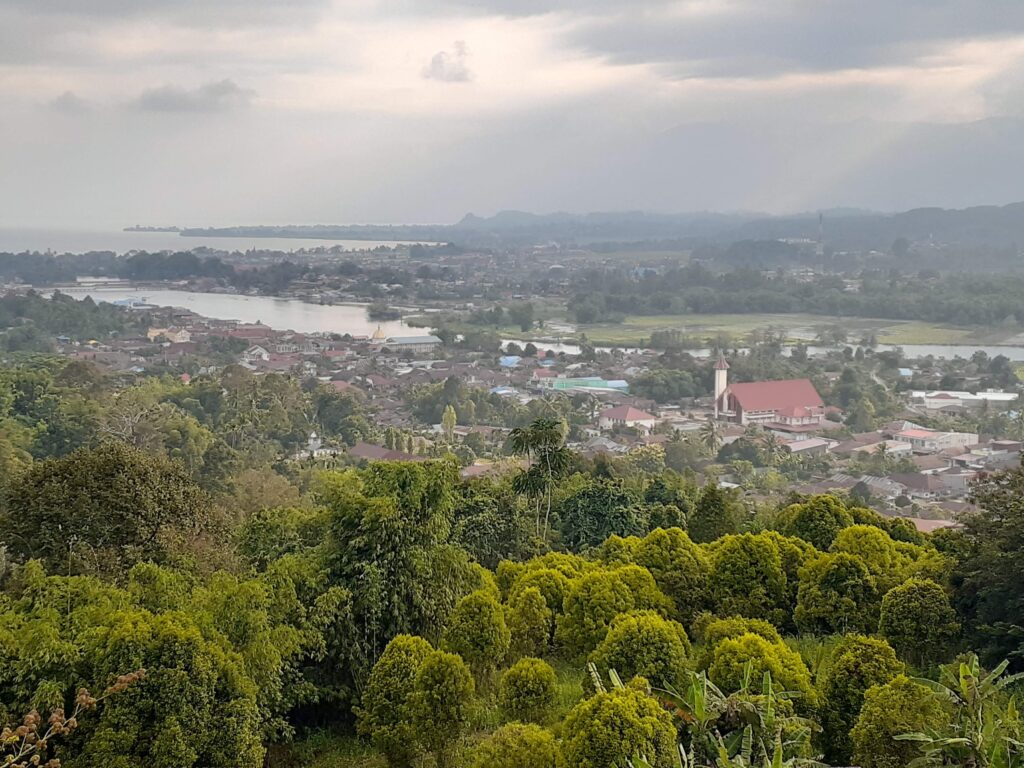 Panorama View Point is a small hilltop overlooking the city of Tentena and Lake Poso.
It is located at the roundabout near the bus station, up a small hill towards the south.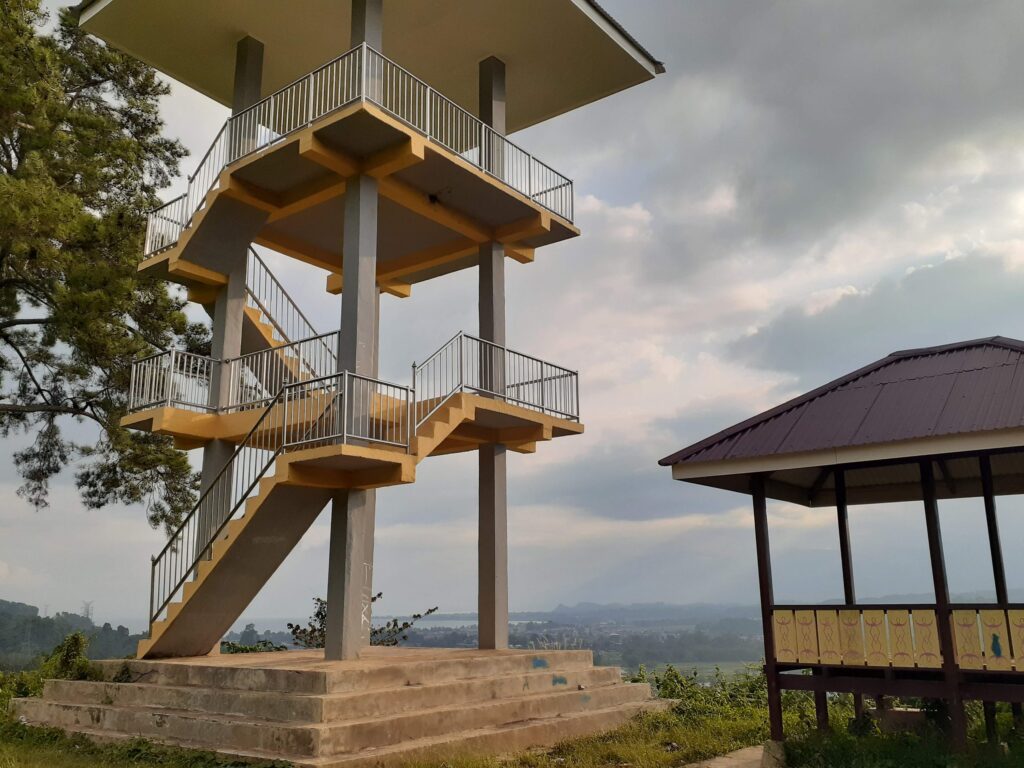 Climb the stairs to the concrete viewing platform that has been erected. The viewing platform is free of charge.
There is another attraction further up the hill from here, but we didn't go in as it costs Rp 5,000 per person for admission.
Giant stone carvings in Lore Lindu National Park and Bada valley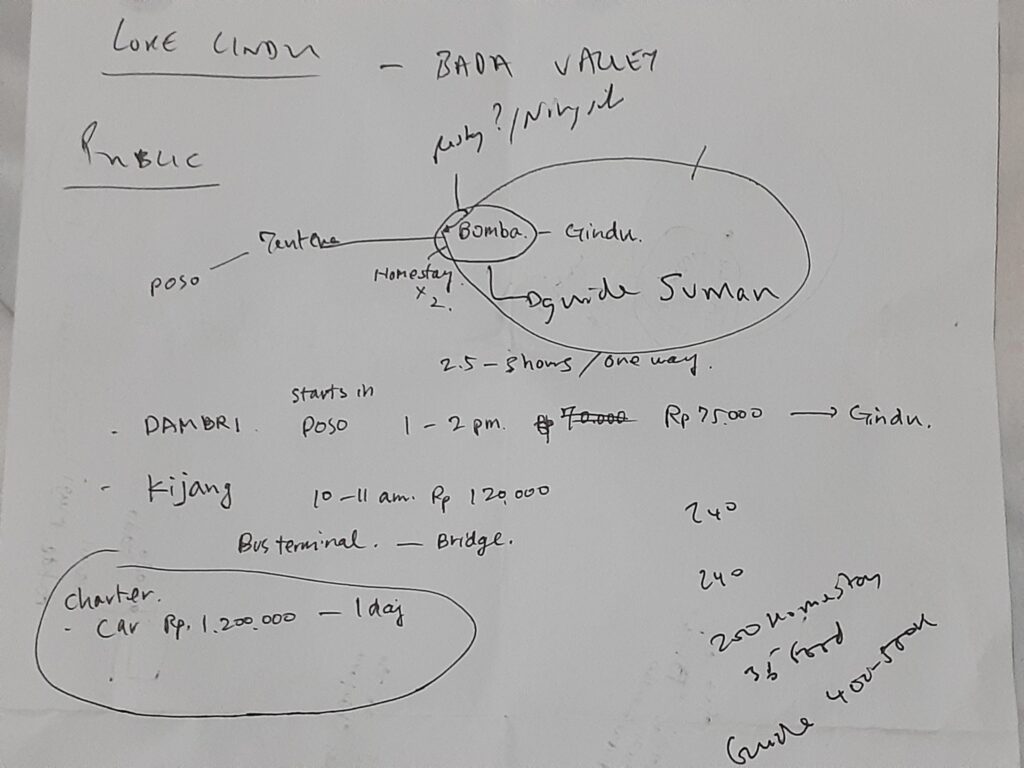 Among the sights that can be reached from Tentena is the Bada Valley and surrounding area, which is dotted with mysterious giant stone carvings.
We did not come to Tentena for that purpose, but we wanted to visit there. However, we decided not to visit this time.
We only noted the information we got from Noni at the Victory Hotel where we stayed in Tentena.
There are two towns to visit the giant stone statues, Bomba and Gindu, with Bomba being the gateway
There are at least two homestays in Bomba, next to each other. The market rate is Rp 200,000 per room per night and Rp 35,000 per meal.
Public transport to the area is available by Dambri and Kijang, with Dambri departing from Poso and leaving Tentena between 1pm and 2pm for Rp 75,000 per person. Kijang leaves between 10am and 11am and costs Rp 120,000 per person. Both journeys take between 2.5 and 3 hours each way.
If you charter a car from Tentena, it costs Rp 1,200,000 per day per car with a driver who does not speak English. This is a one-day course that will take you to several places to visit.
If you go by public transport, you will have to stay overnight in the area and hire a local guide (Rp 400,000-500,000/day) as the sites are scattered over a large area. In addition, transport between spots has to be organised.
Given the above, chartering a car with a driver seems the most reasonable, but Rp 1,200,000 for the two of us is a bit over our budget. If any other guests were willing to share the car charter, we would have loved to go, but unfortunately no such tourists appeared during our stay.
So we will leave the visit to the mysterious giant stone statues for next time. We stayed two nights in Tentena and left for Ampana via Poso.