Gorontalo is a good place to swim/snorkel/dive with whale sharks.
Gorontalo is a medium-sized city and there are whale sharks nearby that attract tourists. It's somewhat controversial to be with them.
About Gorontalo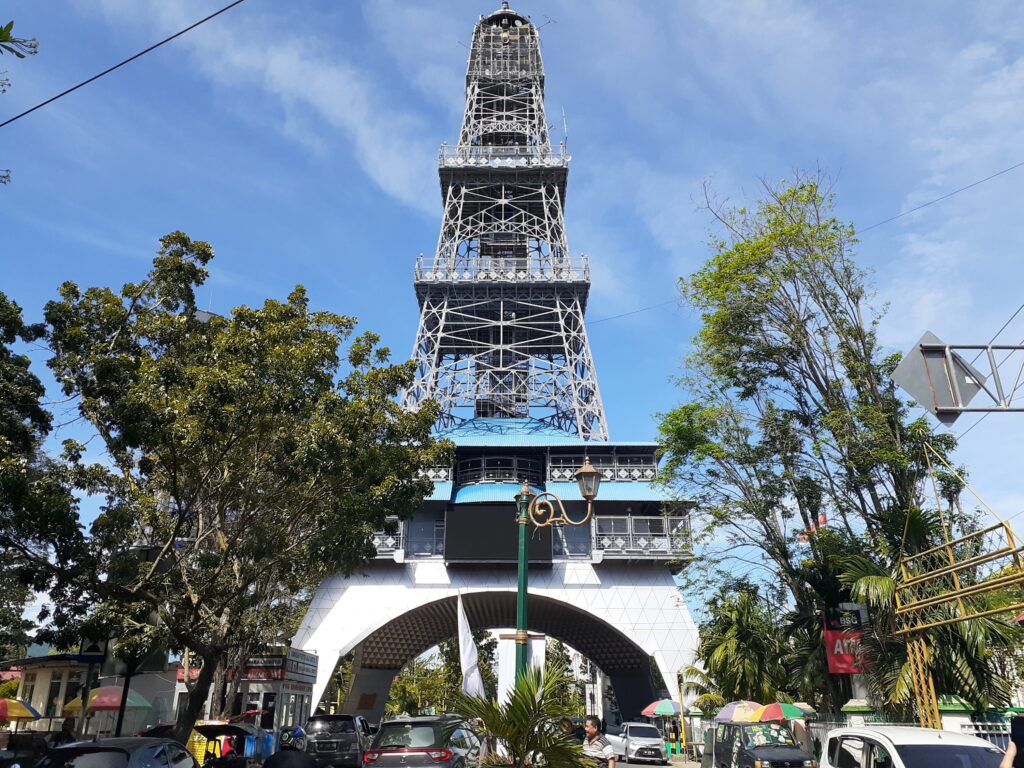 Gorontalo is a city on the island of Sulawesi, Indonesia. It has a population of approximately 200,000 and is the capital of Gorontalo Province. Although the population is relatively large, it is not very crowded, probably due to its large area (about 65 square kilometres).
Along the coast, 14 km southeast of the city centre, there is a spot where whale sharks can be seen.
Getting to whale shark viewing spots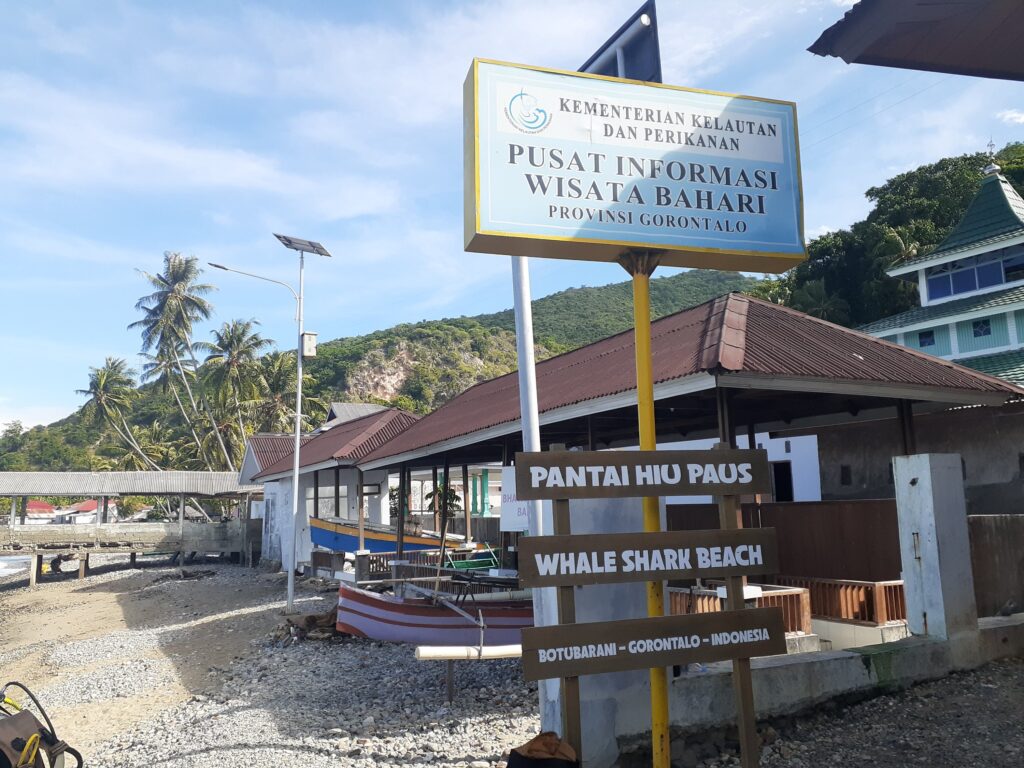 From the hotel where we were staying we arranged a taxi using the Grab app. The Grab fare was 67,000 rupiah.
Whale shark viewing fee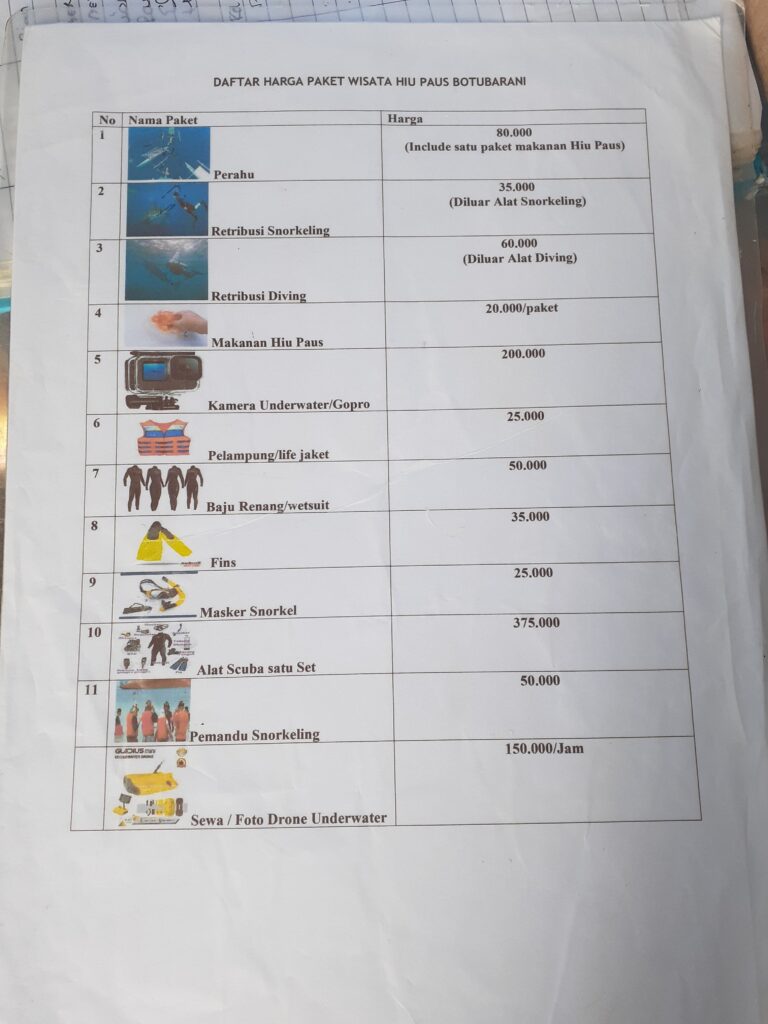 The whale shark viewing spot is a few metres offshore and is reached by a small boat.
Boats can accommodate up to three people plus a boatman and cost Rp 80,000 per boat. Snorkelling costs an additional Rp 35,000 per person and diving costs Rp 60,000 per person. In addition, snorkelling equipment rental is extra.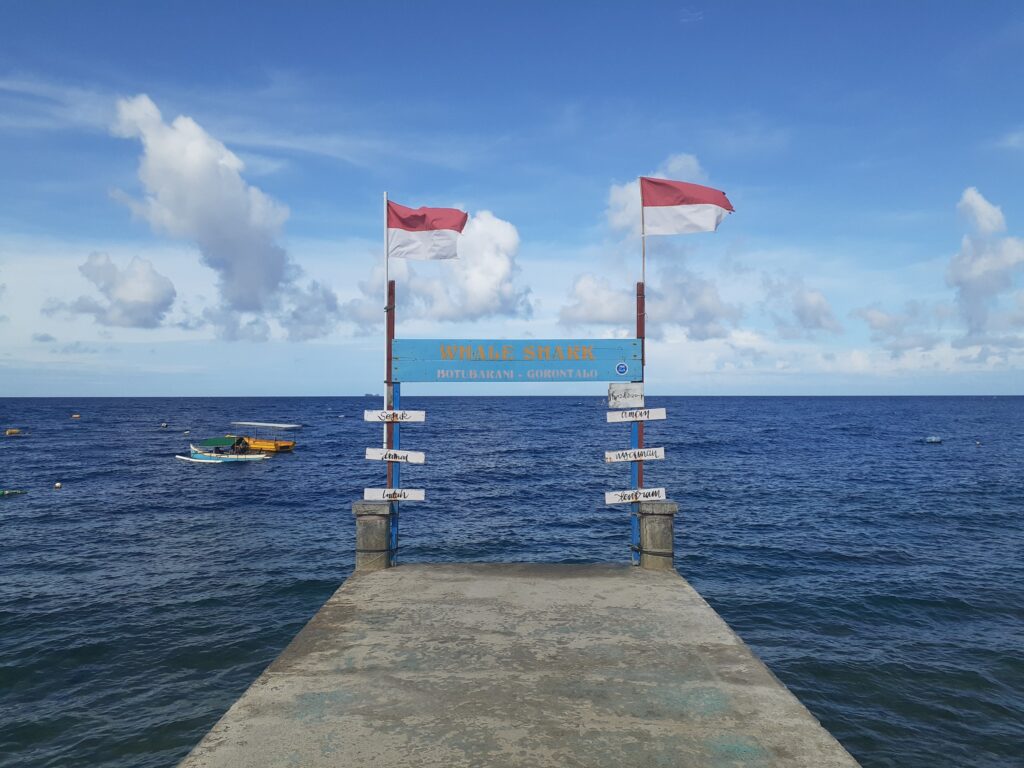 Snorkelling with whale sharks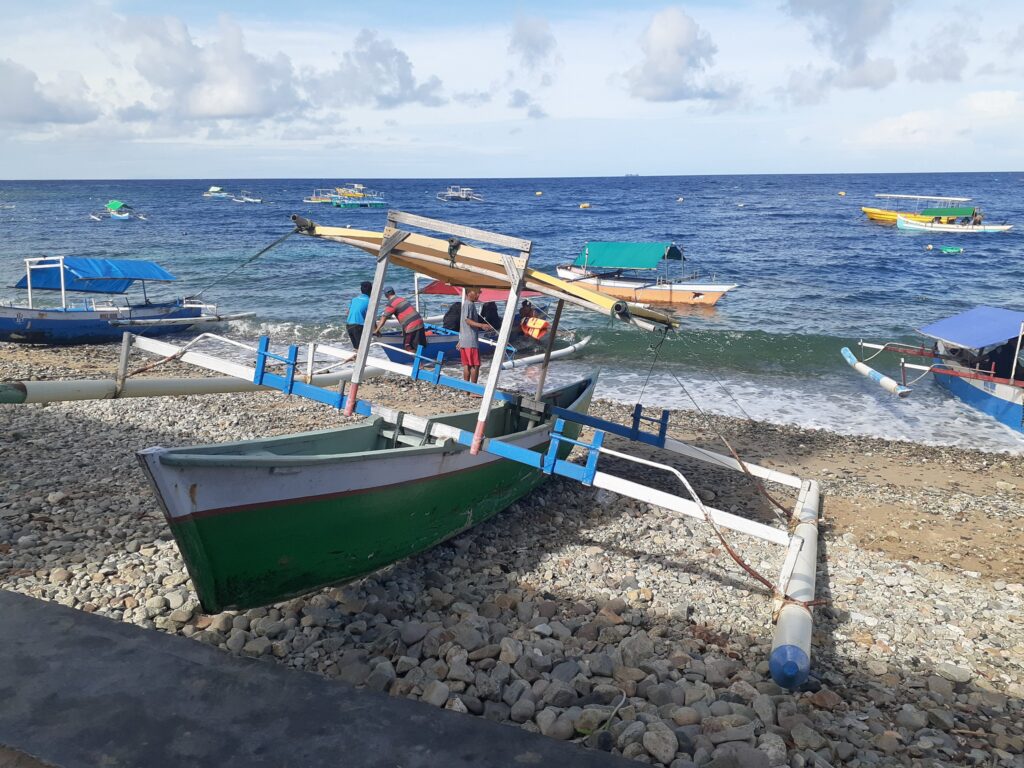 After paying the fee, you will be asked to go towards the beach. There is a row of small boats where you can board the boat with the boatman.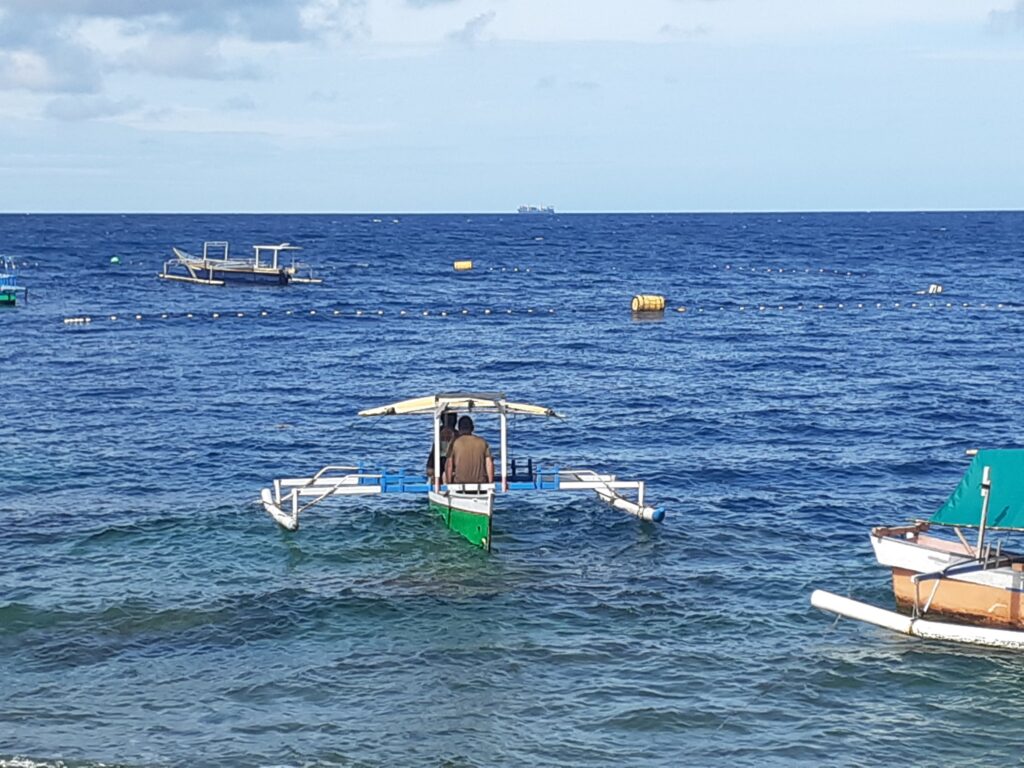 Once on board, you are ready to go. You will find that it is a good swimming distance from the beach, where you can see and snorkel with the whale sharks.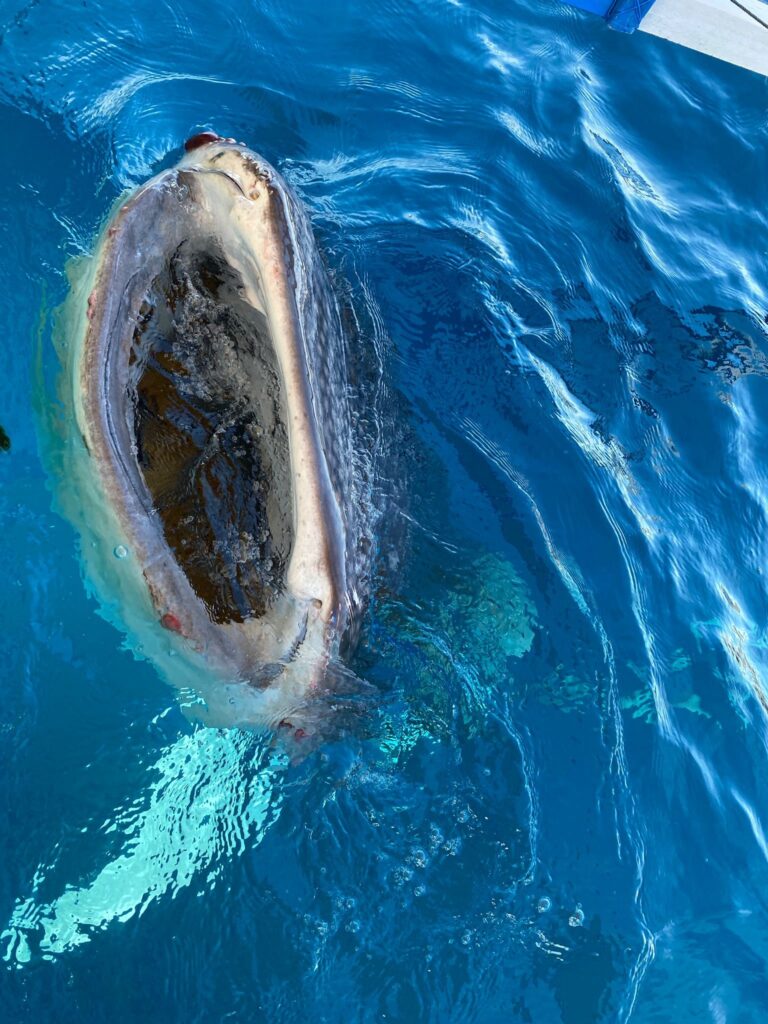 We were out in the ocean for about half an hour and saw two large whale sharks.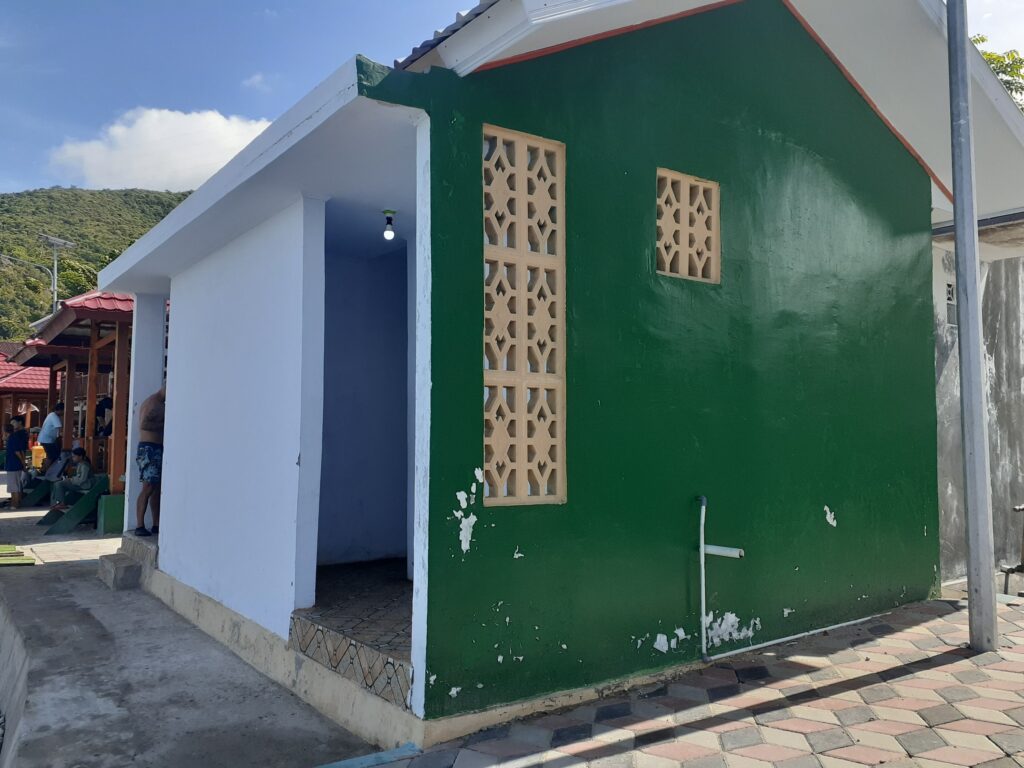 There is a changing room with showers.
Transfer to Gorontalo city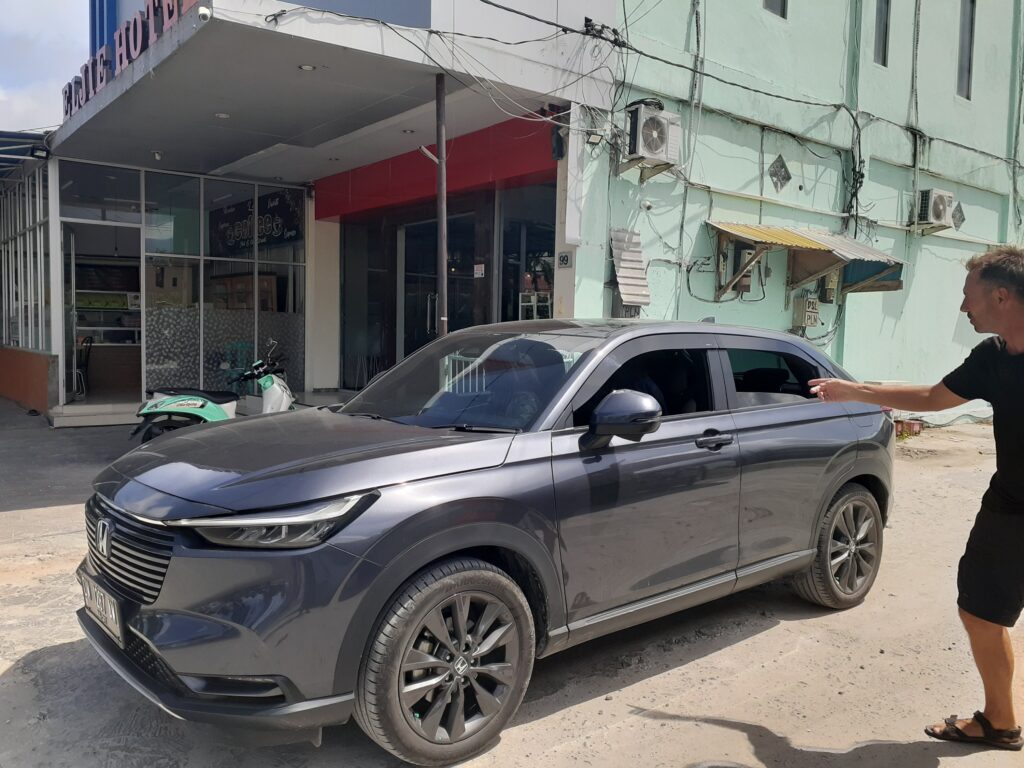 Getting back to Gorontalo City from the whale shark viewing spot was not as easy as it was on the way there. Grab taxis were not available due to a traffic jam in the city centre, and we were told that there were no taxis available.
We saw a few motorbike taxis which are called bentor carrying two passengers, but were consistently full. The market price to Gorontalo city is said to be 15,000 rupiah per person.
When it was time to go home, we couldn't find any taxis or bentors and were getting a bit impatient, when an Indonesian woman who had also come to see whale sharks came to the parking lot. I spoke to her and she was very friendly and agreed to give us a lift back to town.
In fact, we had booked a car to Manado after visiting whale sharks, and we were running out of time. It was frustrating because of the congestion around the market in Gorontalo, but we were able to get a proper lift back to our hotel. Indonesians are really kind people.