We returned to Samarinda from Kota Bangun and stayed overnight. There is not much to see in Samarinda, so the next day we quickly started our journey to our next destination.
From Samarinda, we continued the journey via Berau to the island of Maratua.
Getting from Samarinda to Maratua Island
Maratua Island is a small island in the east of Kalimantan. The island is surrounded by coral reefs and known as a good spot for snorkelling and diving.
Susi Air operates a service from Samarinda to Maratua Island every Monday and Saturday. Susi Air offers very low prices due to subsidies, but as it is a small propeller-driven aircraft, seats are limited and early booking is necessary.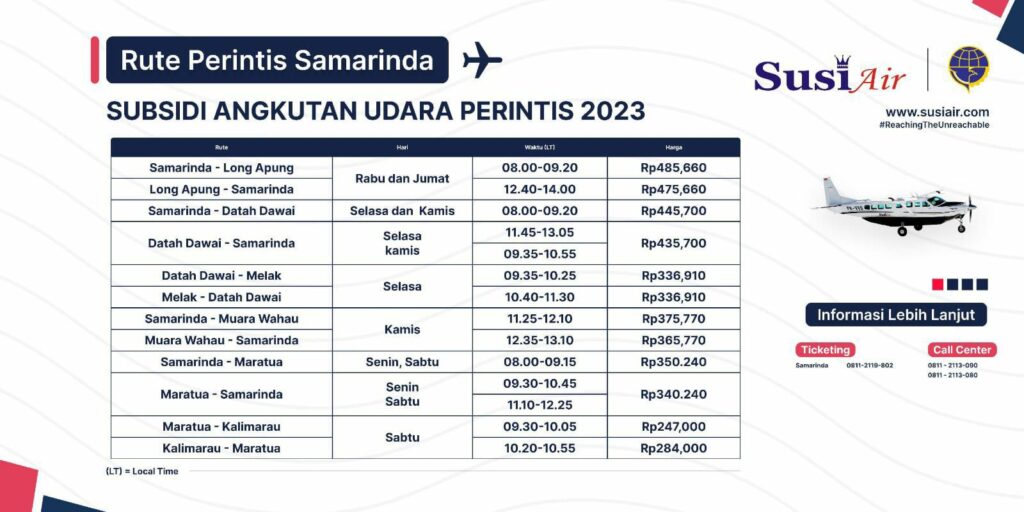 We enquired at the last minute, so no wonder that the seats were sold out and we could not buy them.
Susi Air has different reception offices in different regions. For Samarinda-Maratua Island flights it is +62 811-2119-802. This number is not for calls, only Whats Up message exchanges are accepted.
There is another popular tourist island called Derawan before Maratua Island. The nearest inland city to both Maratua and Derawan is Berau. Berau is also called Tanjung Redep.
From Berau, you can cross by boat to Maratua Island or Derawan Island. Alternatively, you can go to Derawan Island and then to Maratua Island from there.
From Samarinda to Berau, you can also travel overland, but this time we decided to travel quickly by air.
Flying with Wings Air from Samarinda to Berau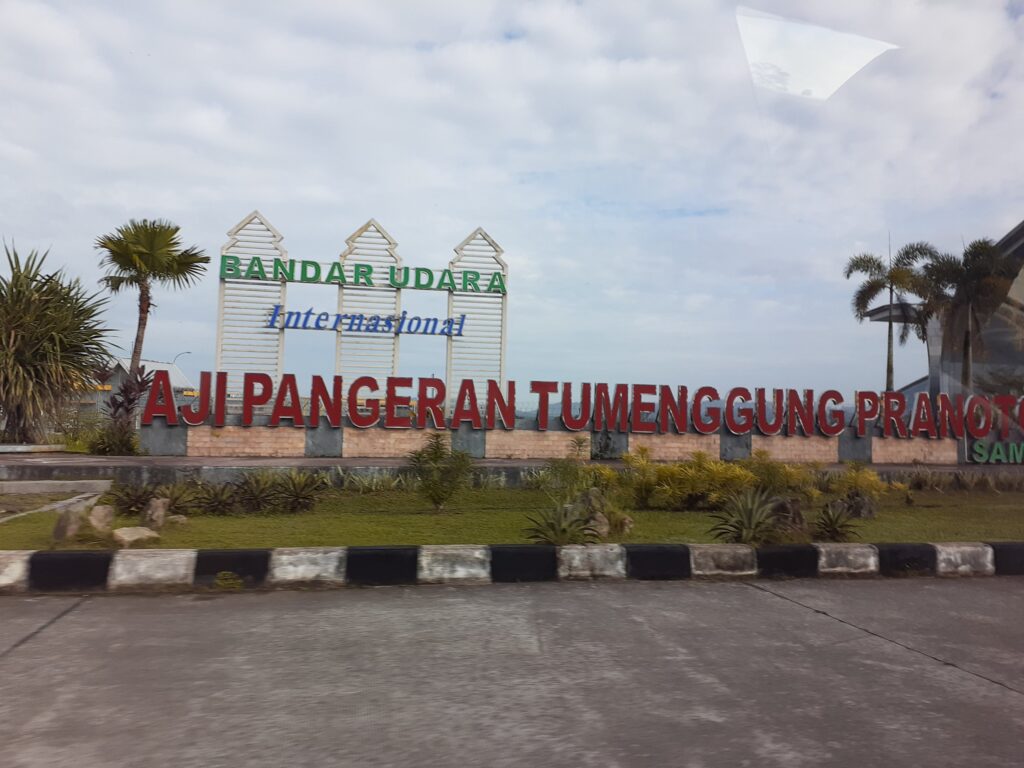 There are two daily flights from Samarinda to Berau operated by Wings Air, a Lion Air affiliate.
After checking in the hotel in Samarinda, we tried to buy tickets online for a flight leaving at 10.30am the next day, but it did not work. We had no choice but to buy our tickets at the airport on the morning of the day. For some reason, the price of airline tickets in Indonesia is almost the same even if you buy them on the same day (unless it is very last minute). We have bought same-day airline tickets at the airport many times before. The next morning we decided to go to the airport early (like every day!).
Buying a Wings Air ticket at the airport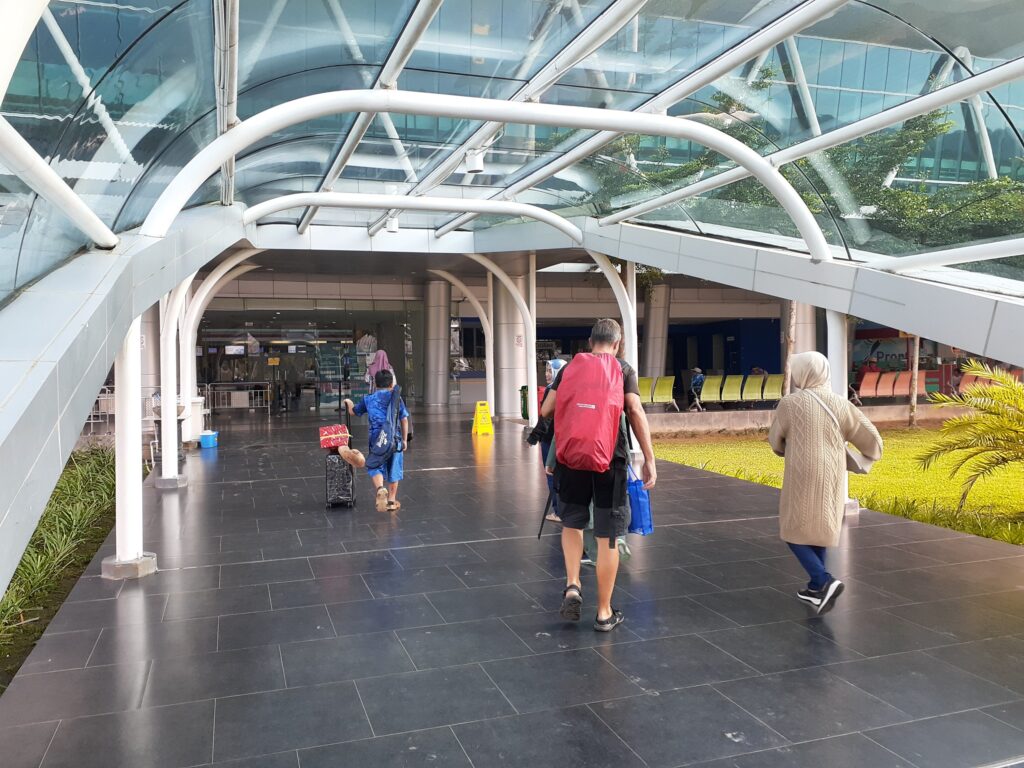 After breakfast at the hotel the next day, we took a Grab taxi to the airport. Samarinda Airport is about 25 km from the city centre and takes about one hour by car. The taxi fare was Rp 180,000 with an airport parking fee of Rp 5,000 on top.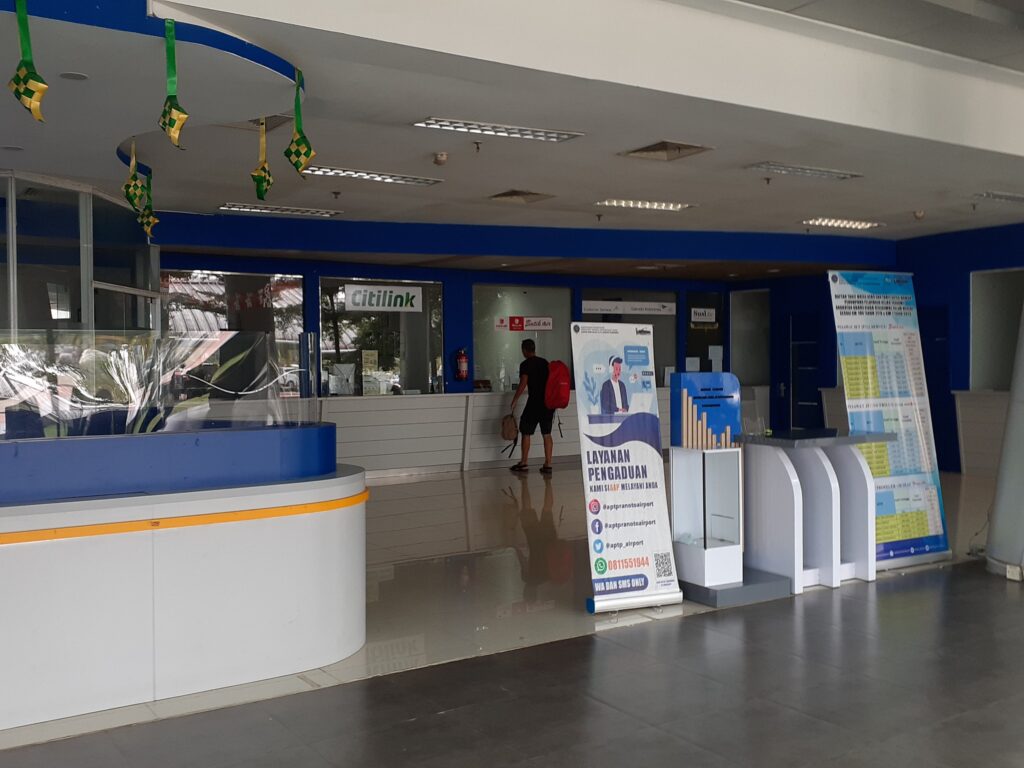 We arrived at the airport at around 8:15 am and the ticket booth was tagged 'Tutup' (closed), yet there were staff inside, so we told them we wanted to buy tickets.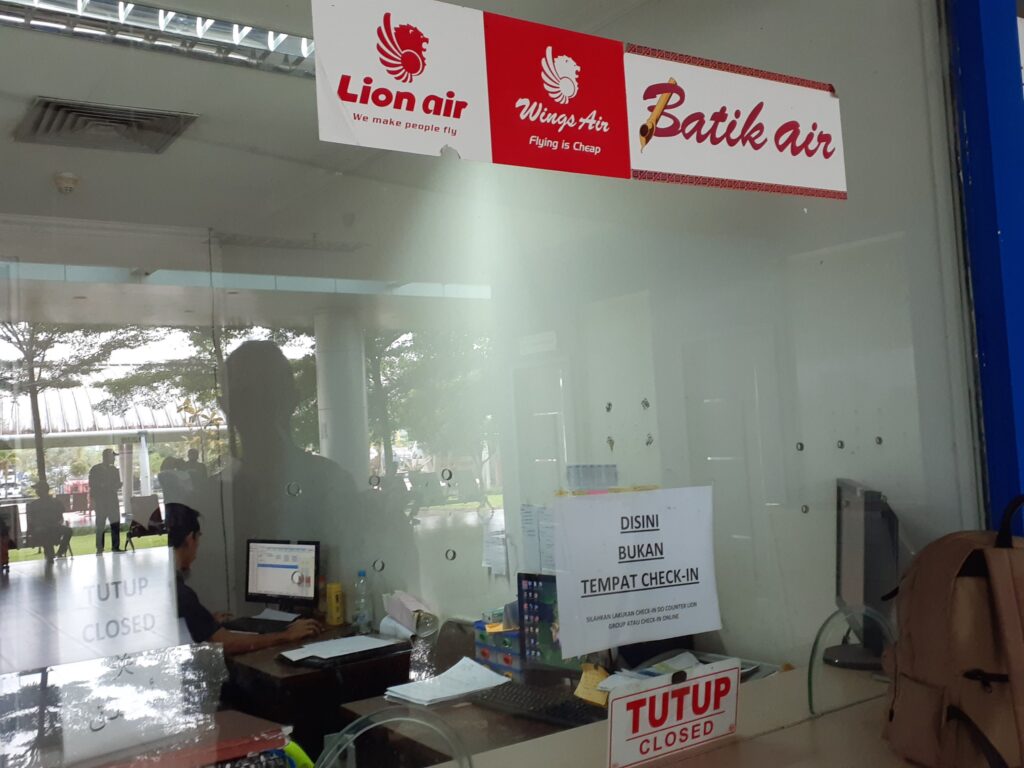 We told them our destination, time, number of passengers and passenger names, and the staff input the information into their computer and gave us a piece of paper with the details printed on it. We were told to take it to the airport entrance and show it to the security guard to enter.
We did as we were told and showed the paper to the security guard at the entrance. He asked us where we were going. I answered "Berau" and he let us enter the airport. We went through the luggage security check and then to the ticket office.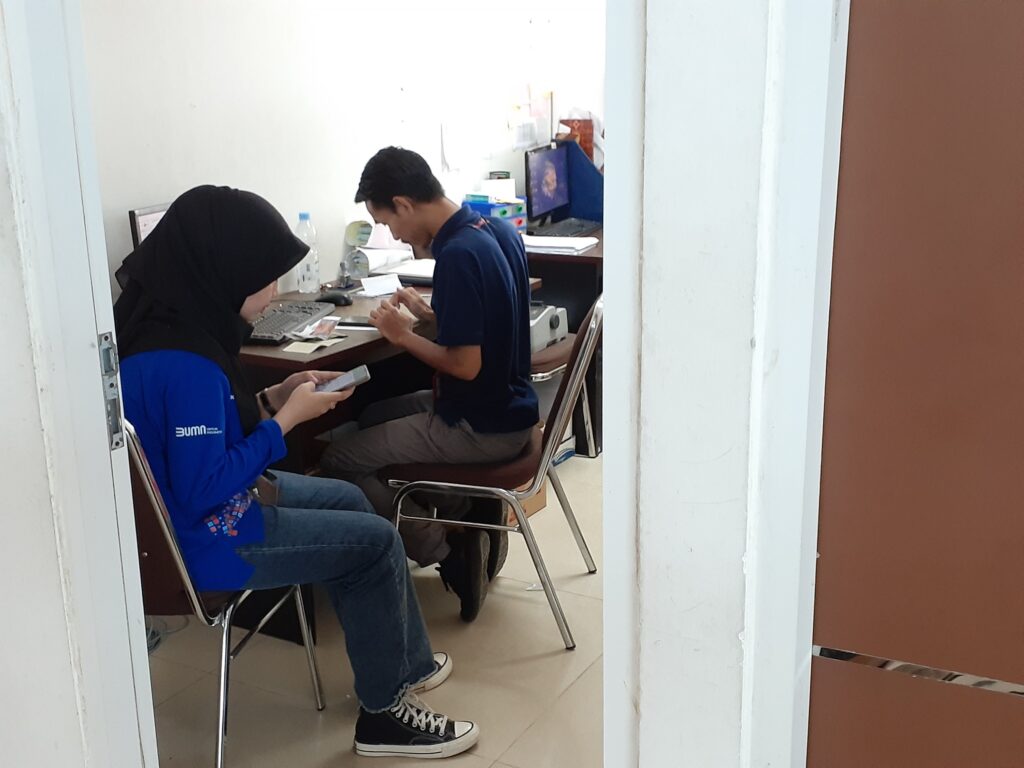 Inside the office, we again checked our details on the monitor and paid in cash to purchase our flight tickets. Credit cards were not accepted!
By the way, when we told the staff that we had tried to purchase online the night before and had not been able to do so successfully, he said that online purchases are not allowed 24 hours before take-off.
Boarding at Samarinda Airport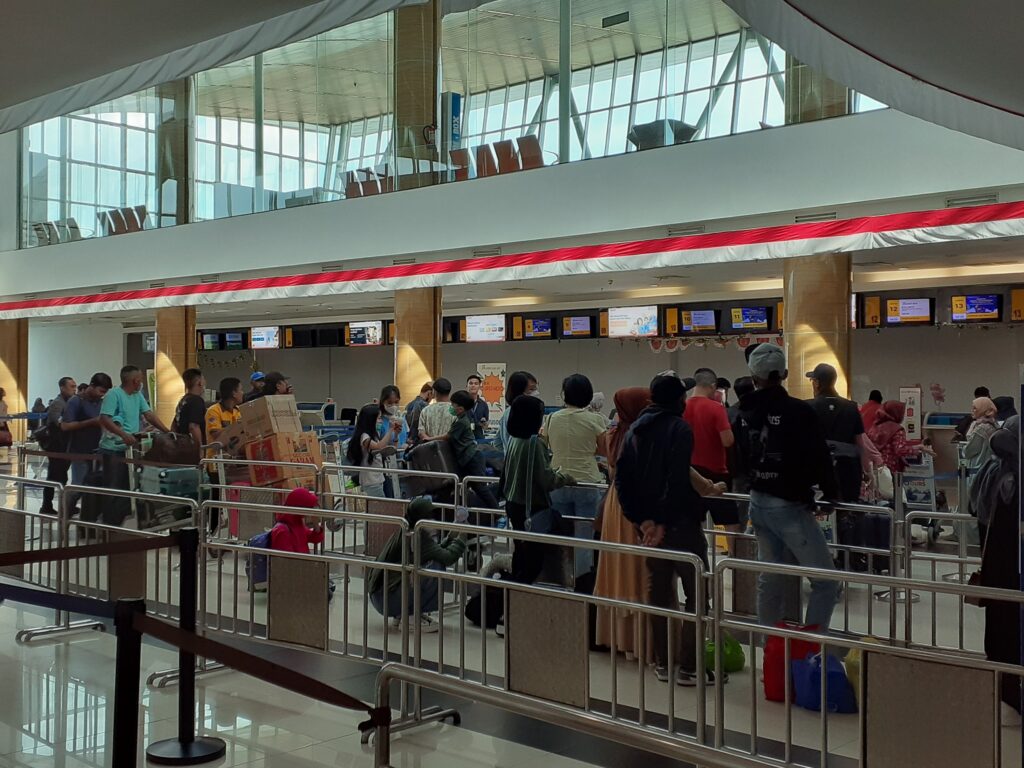 We headed to the check-in counter with our tickets issued by the office. On the photo above, it looks like there is a long queue, but our counter was almost empty. Later, we find out that the plane is also not full.
After receiving our boarding passes, we went through security checks and headed to our gate. Samarinda Airport is still new and all the facilities are clean. There are plenty of toilets. Free WiFi is also available.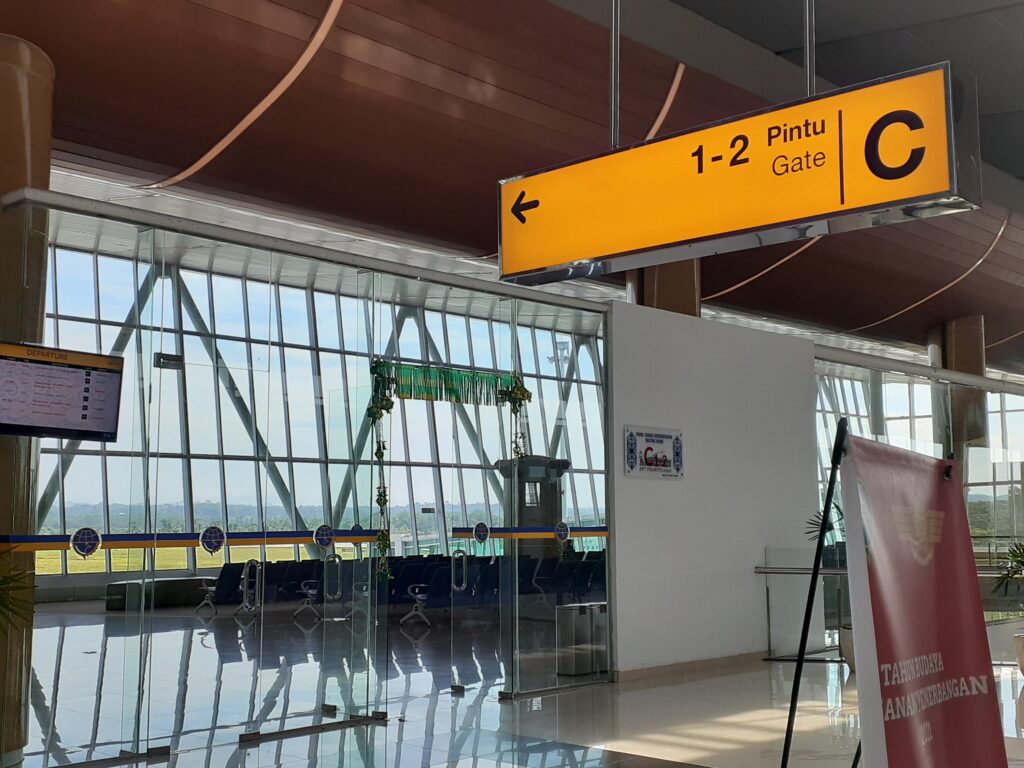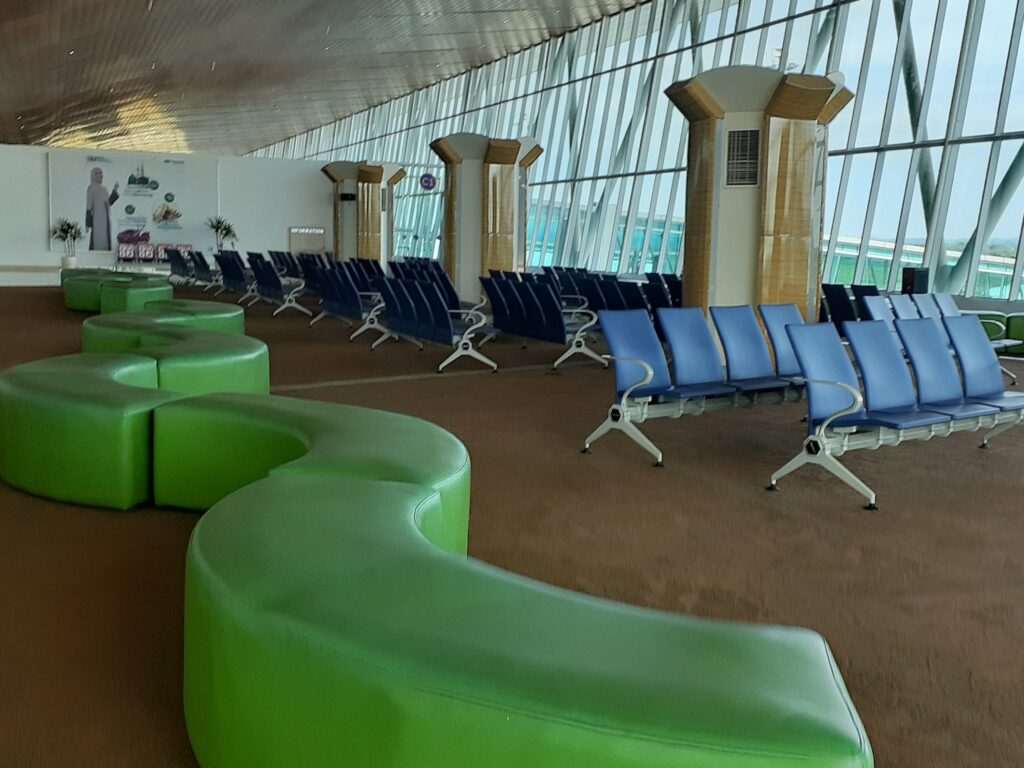 Our flight was IW 1486, departing at 10.30 am to Berau. Boarding started on time.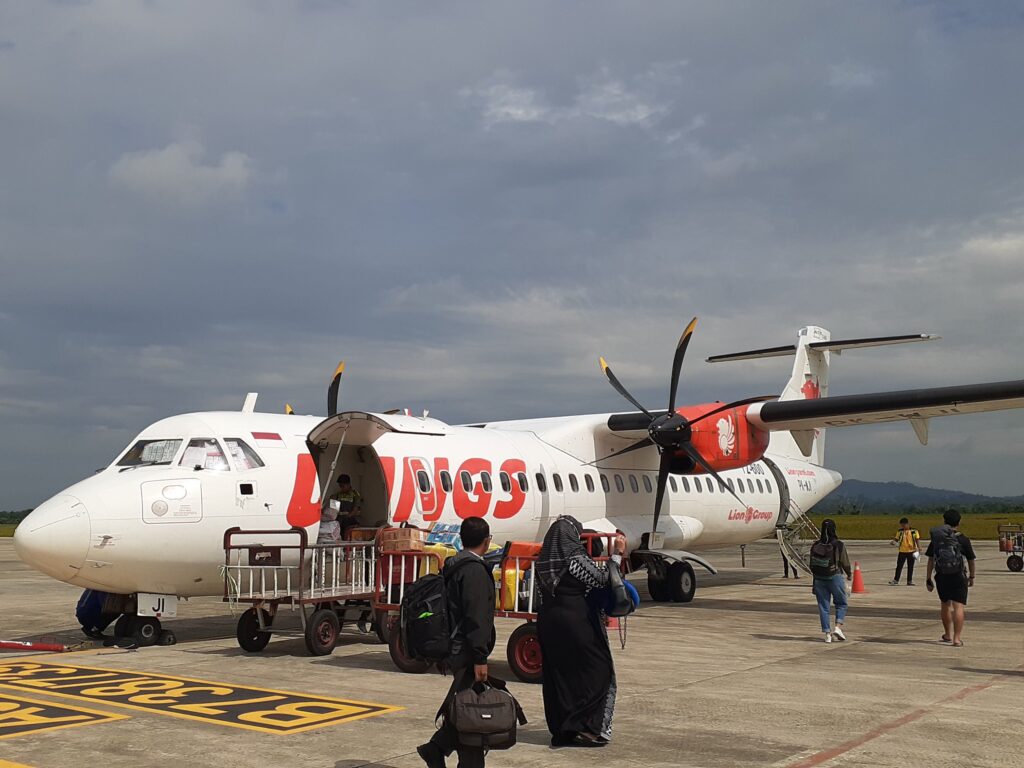 Our flight was a propeller-driven aircraft and we had to walk to the plane to board.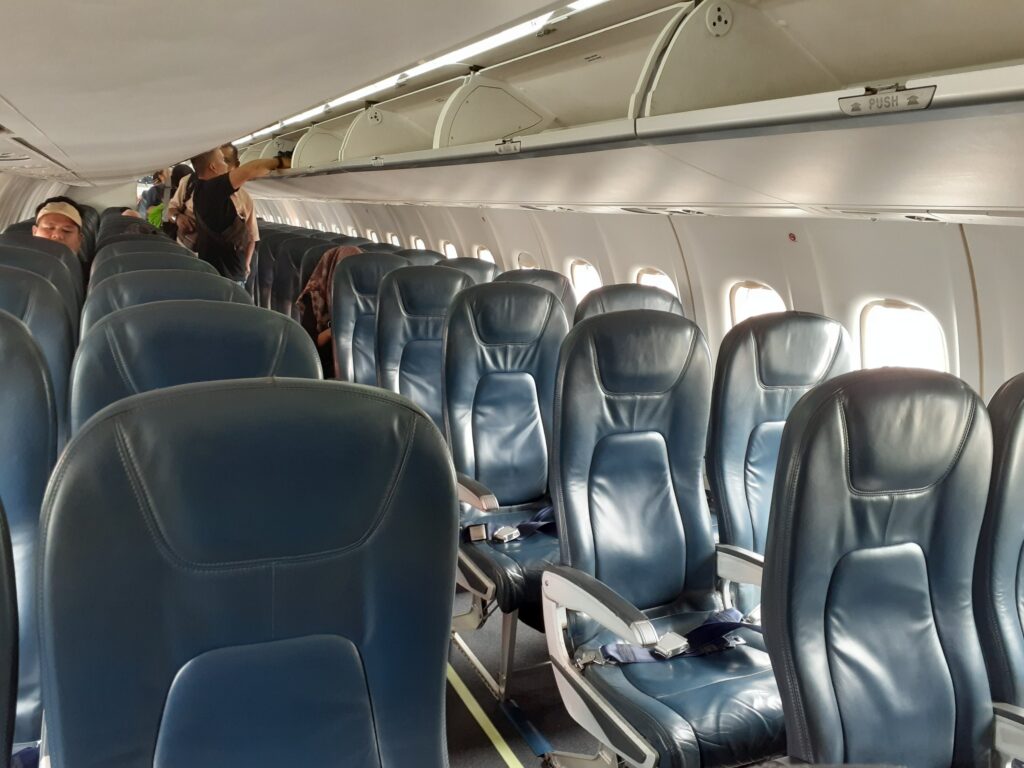 The plane is a small aircraft with two rows of seats on each side. There were quite a few empty seats. The cabin for luggage is also a bit small, but we just managed to squeeze our backpacks in.
Arrival at Berau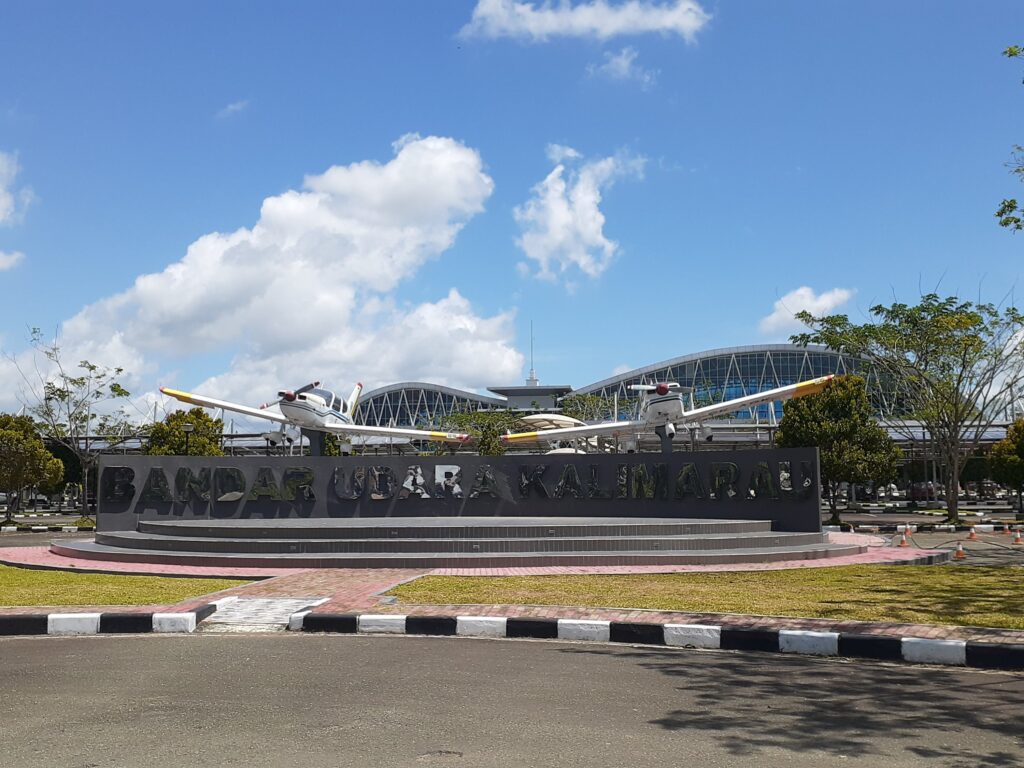 The Wings Air flight took off on time and arrived at Kalimarau Airport in Berau at around 11:20am. The flight was very smooth.
The distance from the airport to the town centre is about 9 km. There is a taxi stand at the airport and the system seems to be that you pay at the taxi ticket counter to get in. But when we told them the name of the hotel we wanted to go to, they said it would be over Rp 100 000, which sounded a bit expensive.
We tried the Grab app, but it didn't seem to work as there were no Grab taxis nearby. So we decided to walk outside the airport. Luckily, a little further on, we got a ride from a very kind local person who offered to give us a lift to our hotel.
We spent the night in the town of Berau and then took a boat the next morning to Maratua Island.