We flew from Makassar, Indonesia to Singapore with Batik Air.
Buying Batik Air tickets from Makassar to Singapore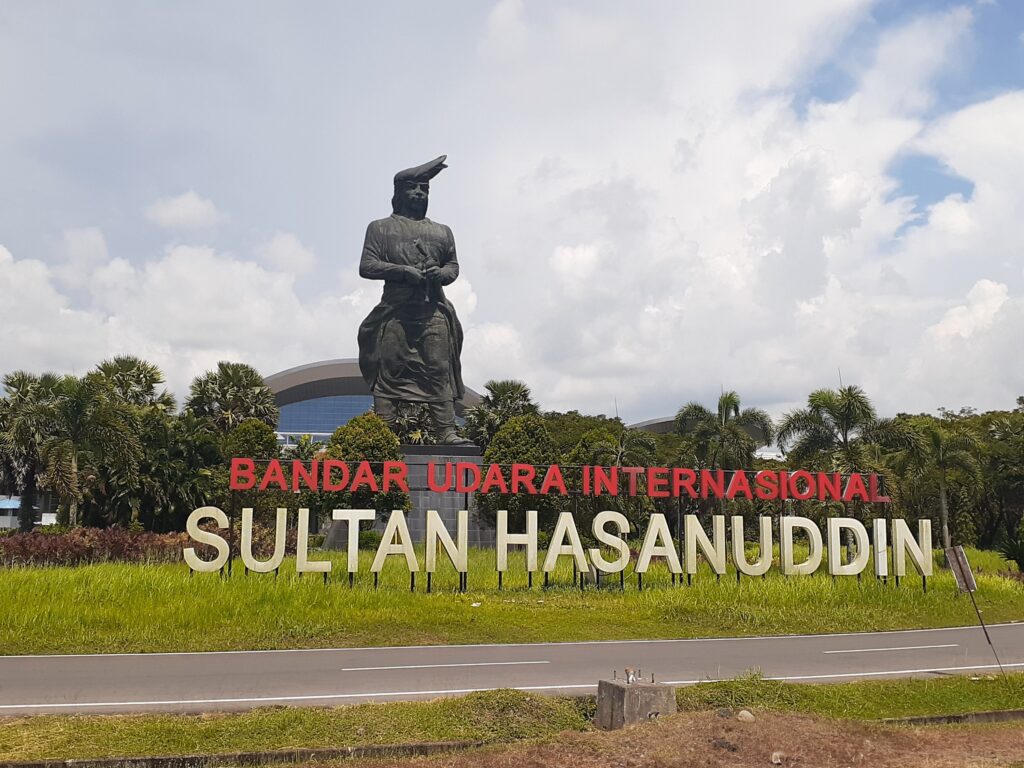 We travelled from Ambon to Makassar with Lion Air. On arrival in Makassar, ee went to the ticket counter at the airport to buy a ticket to Singapore for the following day.
The flight was flight ID7294, departing from Makassar at 11:15pm and arriving in Singapore at 2pm. There is no time difference between Makassar and Singapore. The flight time is 2 hours 45 minutes.
The price was Rp 880,000 per person (about 50USD), which was purchased over the counter the day before. Airport tax (departure tax) in Makassar is included in the ticket price.
When purchasing the ticket, we were asked if we had a ticket out of Singapore, which we didn't. However, when we told them that we intended to book a flight to Vietnam after purchasing the Singapore ticket, they seemed ok.
Checking in at the airport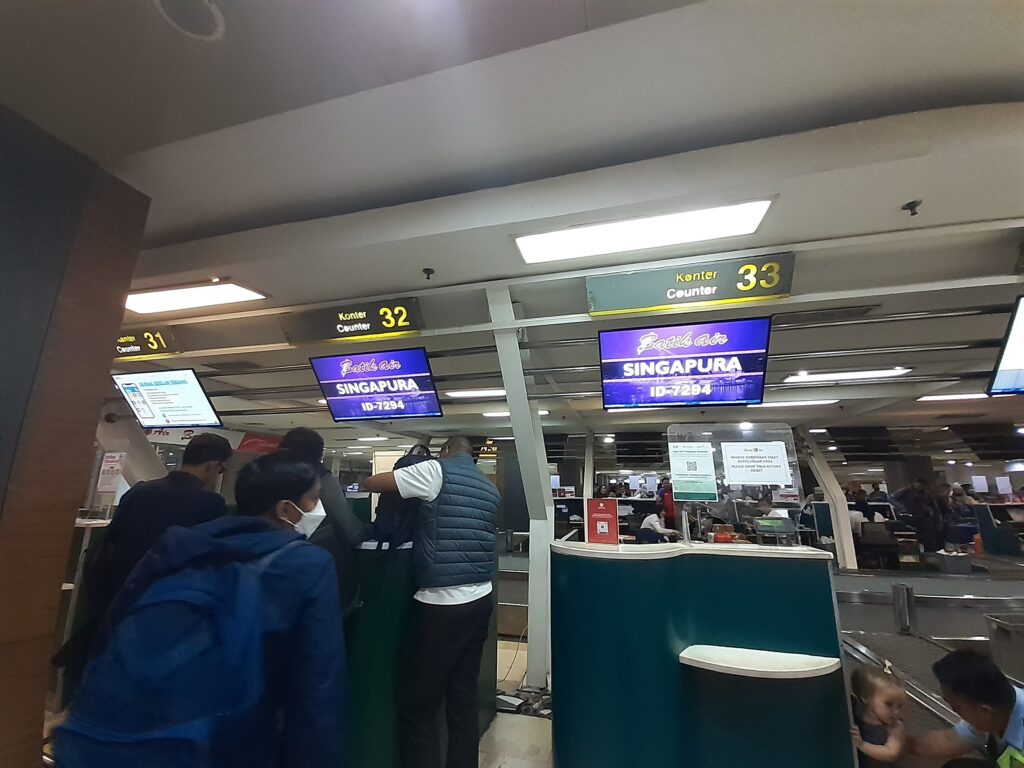 We stayed at a hotel near the airport and walked to the airport in the morning. Even though the hotel was close to the airport, it still took 30 minutes to walk there.
We arrived at the airport at around 9.30 am. There were only a few passengers queuing at the Batik Air check-in counter.
There was a sticker on the check-in counter that asked us to show our Singapore departure tickets. We had already purchased our tickets to Ho Chi Minh City the night before, so we showed them the email with our purchase details and they issued our boarding passes.
Security checks and departure formalities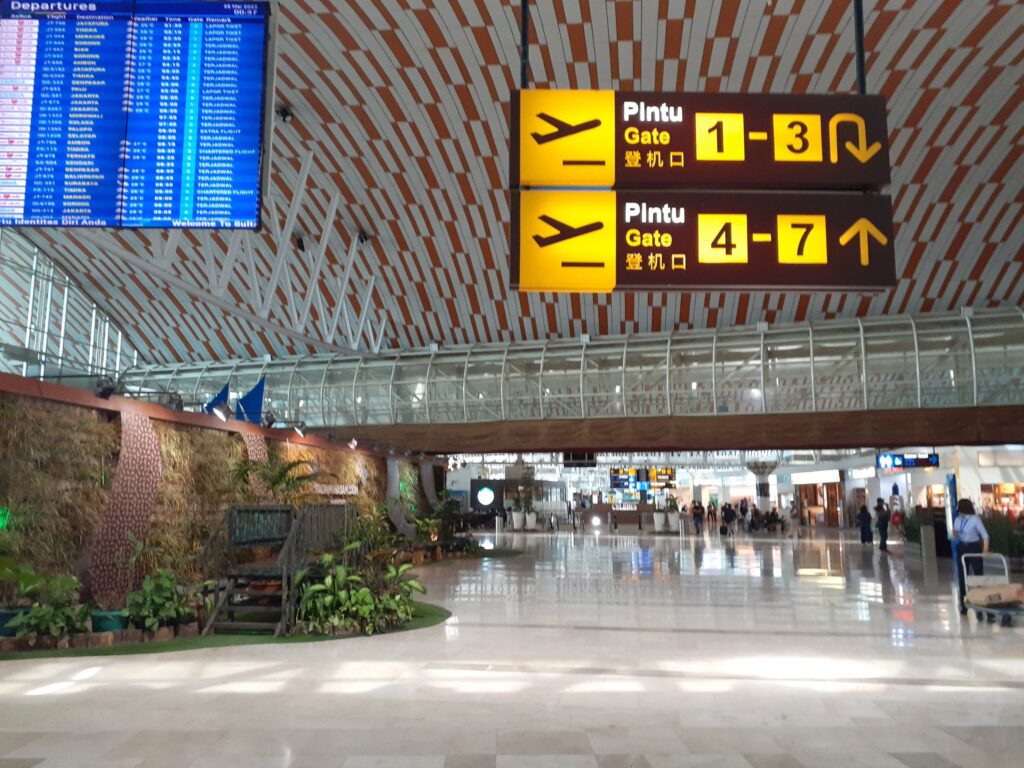 After receiving our boarding pass we headed to the security check. There were no instructions to remove devices such as computers or liquid bottles and we simply put our bag through.
I had a 500 ml bottle of drinking water with me, which also passed through without any problems.
Ramadan had already started at this time. Restaurants and cafés in the airport also had curtains and partitions so that customers eating and drinking could not be seen from the outside.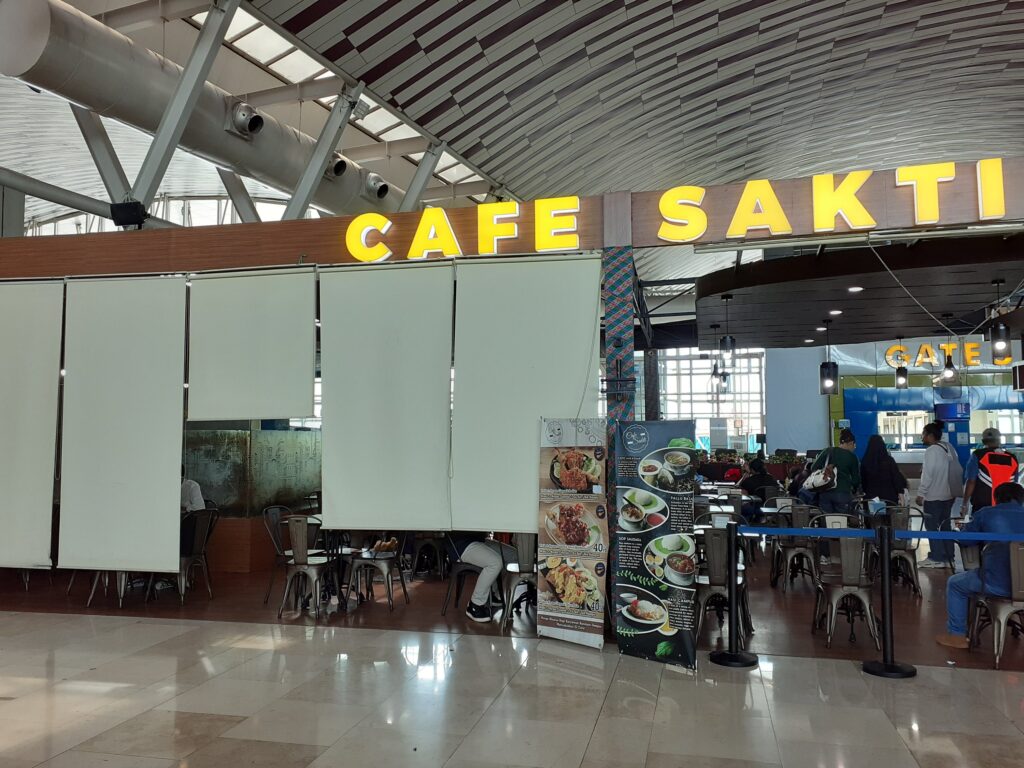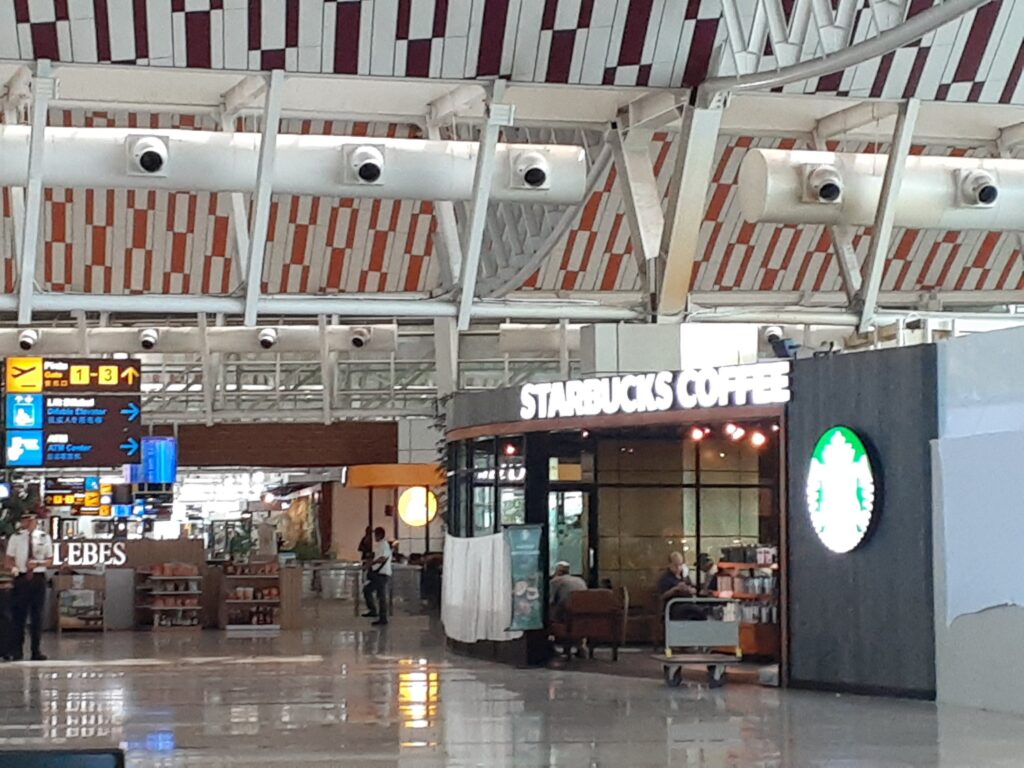 When we went to boarding gate 7, we had another security check which was a bit more rigourous than the first one. No water permitted! We then proceeded through Immigration.
We both finished our drinking water and proceeded to immigration.
Once we had our departure stamped at immigration, all we had to do was wait for boarding.
Boarding the plane from Makassar to Singapore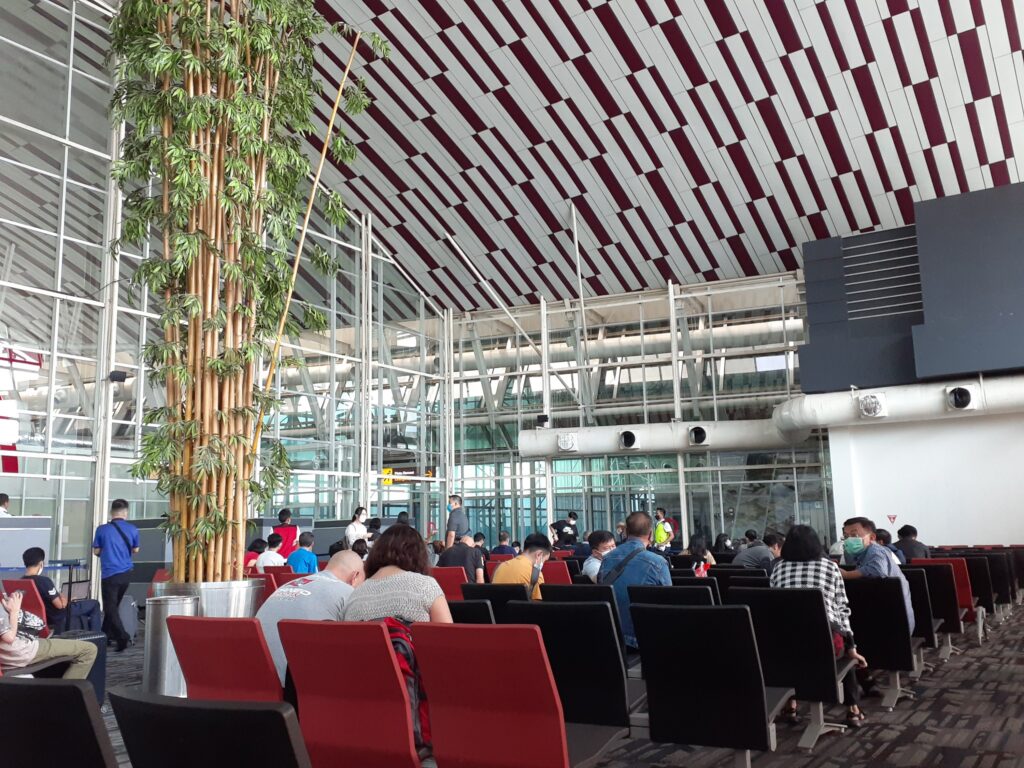 The waiting room was large and had toilets. Nothing worse than going through to the gate and not having a toilet!
Boarding began at around 10.30 am and it was a simple walk on to the plane job.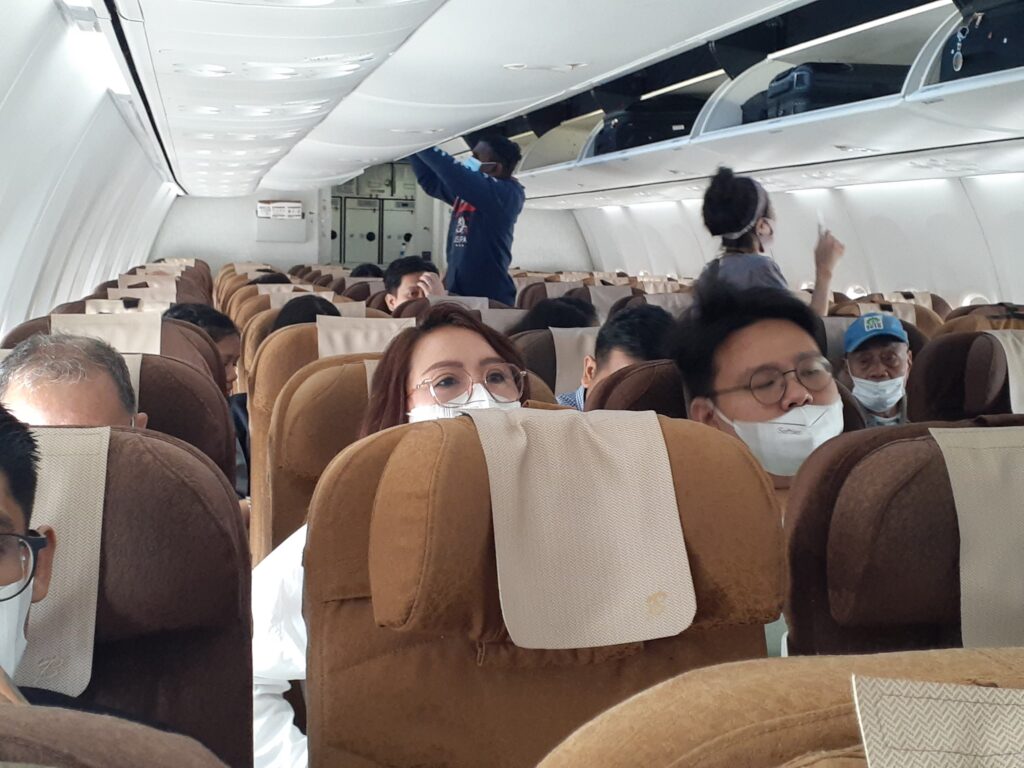 The Batik Air cabin had comfortable seats, good legroom and the plane was only 80% full.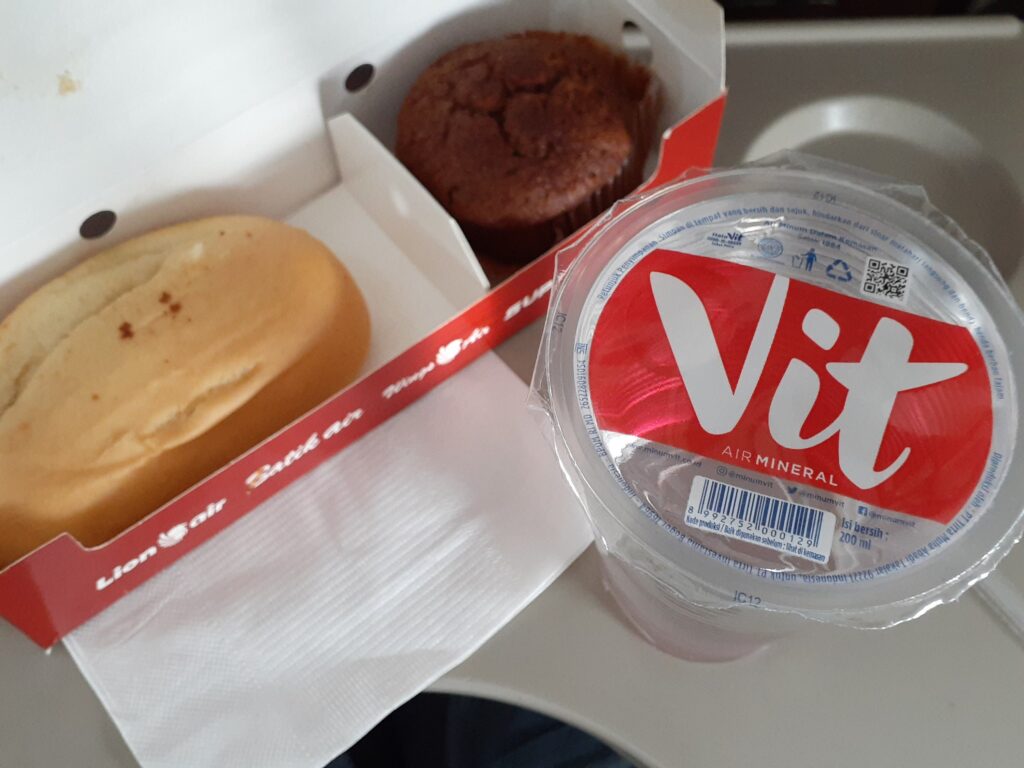 As the tickets were cheap, we didn't expect any in-flight meals, but snacks were served. There was also coffee which was very strong compared to most airline coffee.
Arrival in Singapore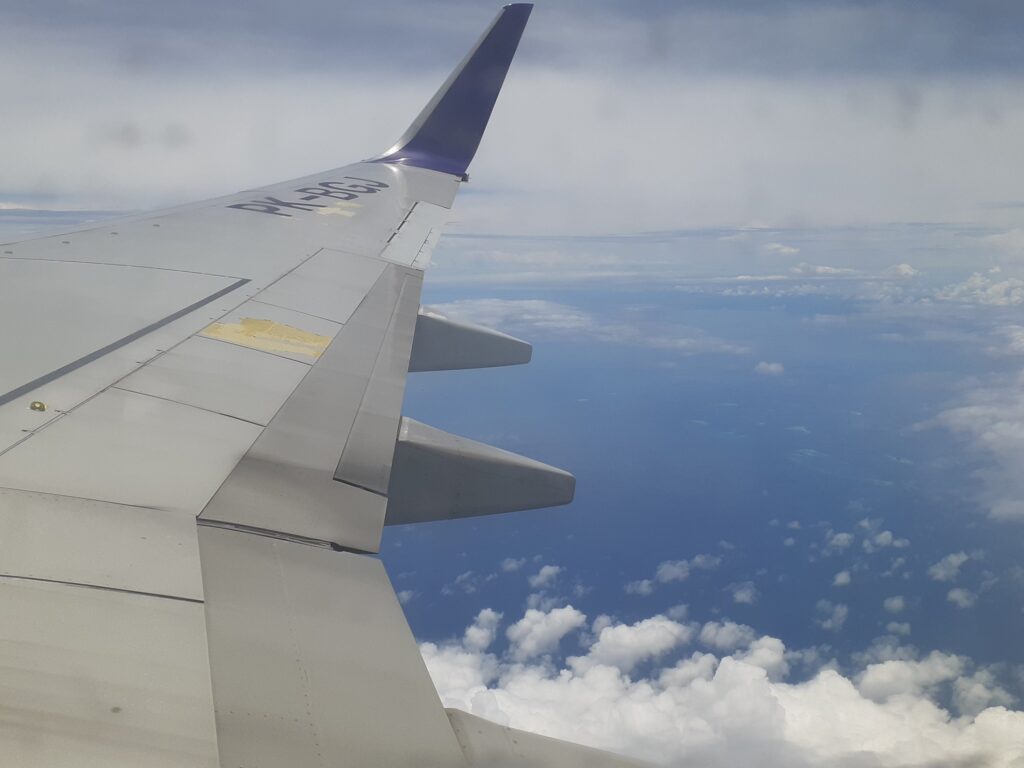 We arrived in Singapore at 2pm as scheduled and went through the automatic passport gates. We'd already completed an online form before flying. We then took the metro to our hotel. We already had a Singapore travel card so just added some money to that. It only takes about 45-60 minutes to get into Singapore city from the airport and costs less than 2 Singapore dollars(2 CAD).