Tidore Island is a 15-minute boat ride from the city of Ternate.
The island is about the same size as Ternate.
We hired a motorcycle in Ternate and went on a day trip to Tidore Island.
What is Tidore Island like?
Tidore Island is located to the south-east of Ternate and is much quieter than Ternate. It has a population of approximately 78,000 (2003).
It was allied with Spain in the 16th century, and a Spanish fort remains.
The island is not as dynamic as the city of Ternate which makes it very peaceful. The beaches and snorkelling spots mainly attract domestic visitors.
Renting a motorcycle in Ternate
Tidore Island is about the same size as Ternate. Motorbikes are an easy way to get around.
We rented a motorcycle from the guesthouse in Ternate where we were staying. It cost 100,000 rupiah per day.
There is a ferry service from Ternate to Tidore Island, so we decided to travel there by ferry.
Crossing to Tidore Island by ferry
Ferries run from Ternate to Tidore Island. Larger ferries leave from Pelabuhan Ferry Bastiong Ternate, but are less frequent.
When we arrived at this ferry terminal, we had just missed it.
There is a wooden ferry from nearby Pelabuhan Bastiong Ternate that can carry motorbikes (but not cars:). We were told that it would leave as soon as it had enough passengers, so we decided to use this one.
Arrival at Tidore Island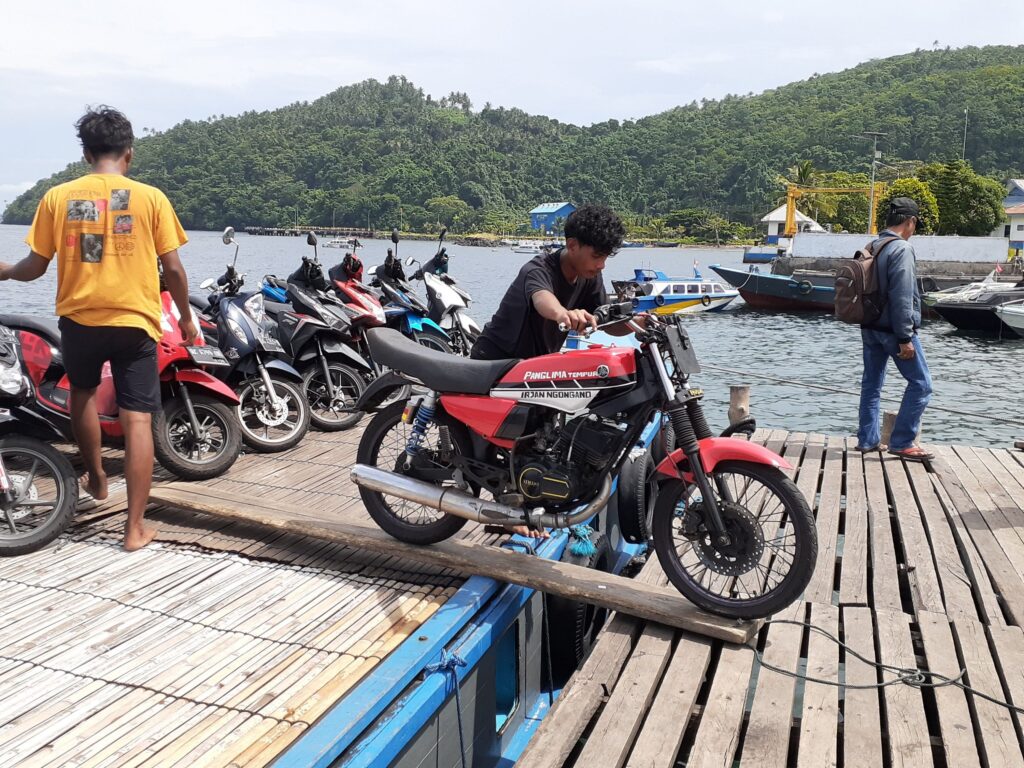 We decided to go round the island in an anti-clockwise direction, with the highlights concentrated in the south-eastern part of the island.
Sultan Palace (Kedaton Sultan Tidore)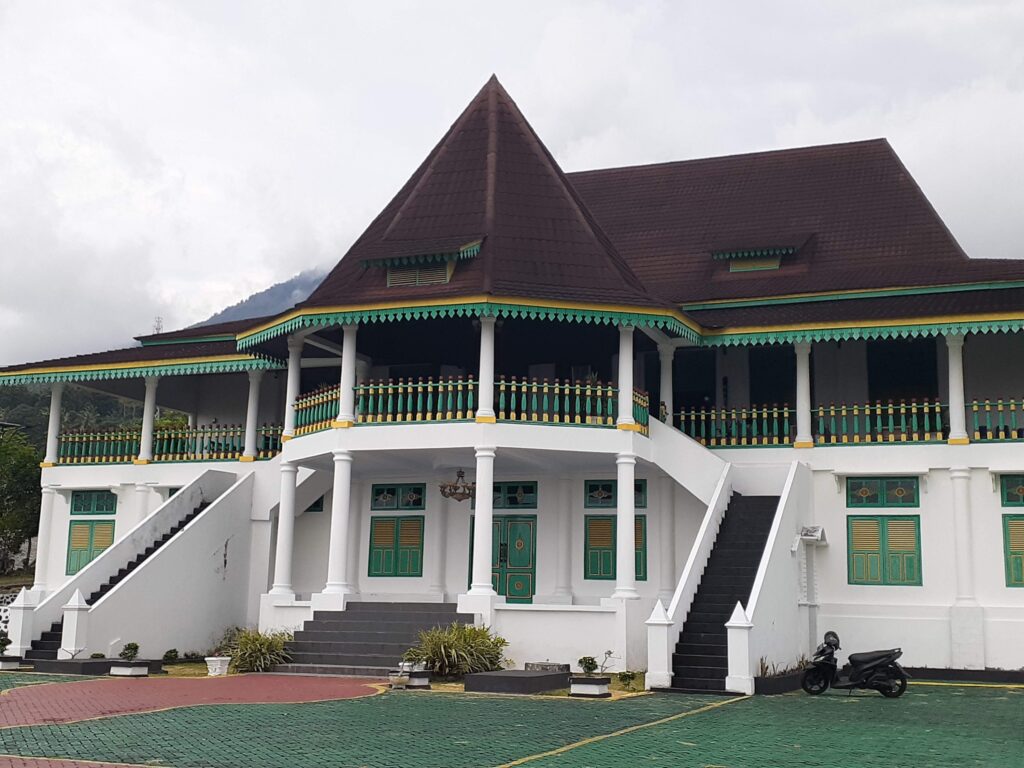 Tidore Island once had a sultan (ruler in the Muslim world) who ruled over the southern archipelago of Halmahera, Buru and Ambon islands, as well as the coast of New Guinea Island.
This building was the palace of that sultan. Admission is free, but you must be dressed in smart clothing. It was only possible to visit the outside of the building and take photos because we had very casual clothing on.
Fort Torre
This is a Portuguese fortress located right next to the Sultan's Office.
Stairs lead up to the ruins of the fort, which offer a good view.
Fort Santiago de los Caballeros (Fuerte Santiago de los Caballeros)
Located in front of the Sultan's office if you are going anti-clockwise around Tidore Island. The entrance is difficult to find and we walked past it is initially.
The stairs are steep but the view from the top is spectacular.
Ake Sahu Hot Springs (Air Panas – Ake Sahu)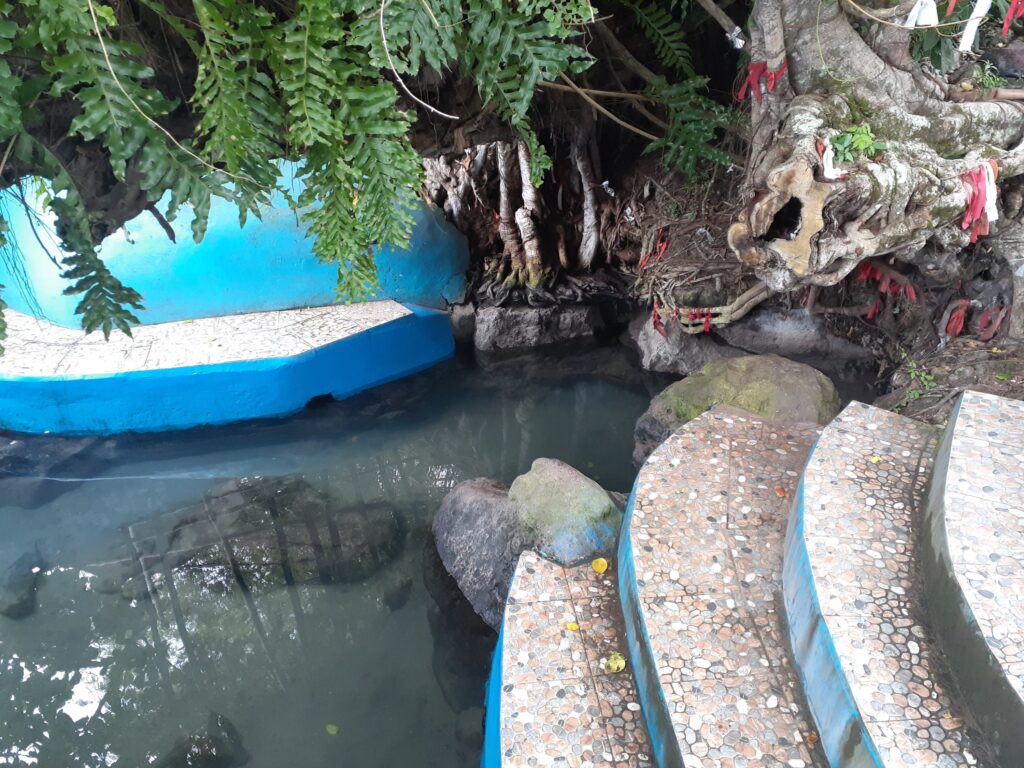 Located on the north-eastern coastline of Tidore Island. Even though it is called a hot spring, don't expect much. The water is certainly hot, but the atmosphere is different from that of a Japanese hot spring!
Ferry back to Ternate Island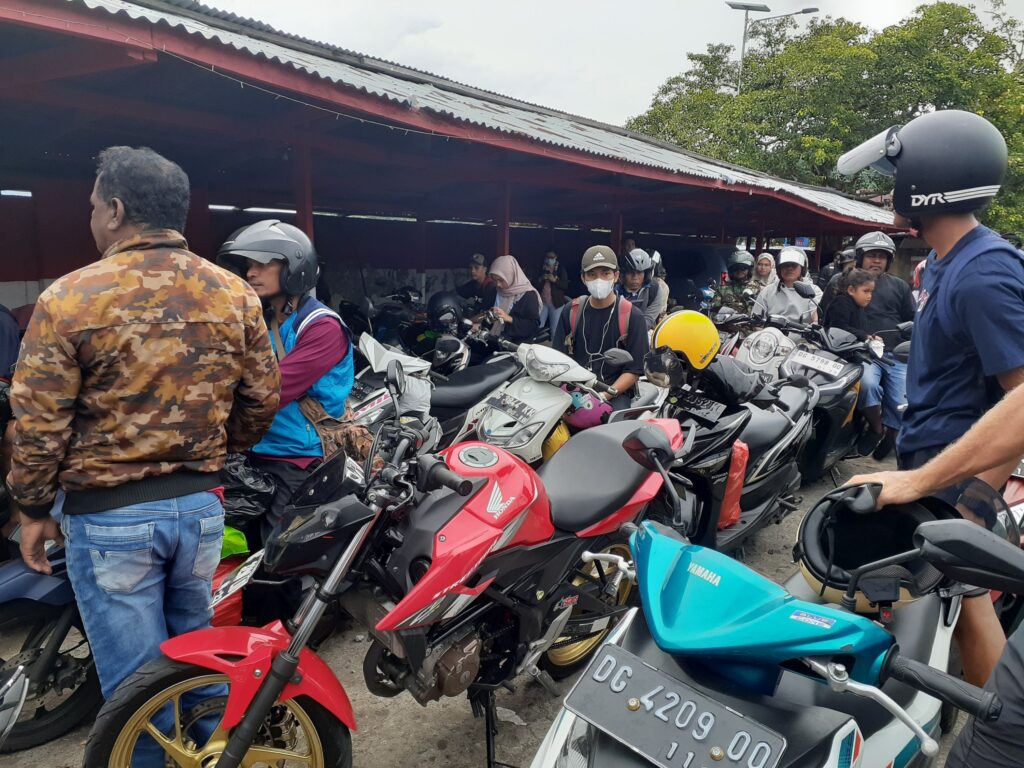 We returned to Ternate on the same type of wooden ferry, as we couldn't make the large ferry boat in time again.
It was about four o'clock in the evening, it was crowded and so the return journey took longer.
There are also several beaches on Tidore Island, although we only passed by them this time. They are probably very busy during the holidays. We deliberately went there on Sunday instead of travelling around Ternate because the latter would have been much busier.