We stayed in Dogubeyazit so that we could visit Ishak Pasa Palace which is 6 Kms outside of the city. We had stayed at the Star Apart Hotel in a whole flat for 400 TRY ($30 CAD).
Getting to Ishak Pasa Palace
We decided to hike out to Ishak Pasa and take whatever transport came along first or walk the whole way.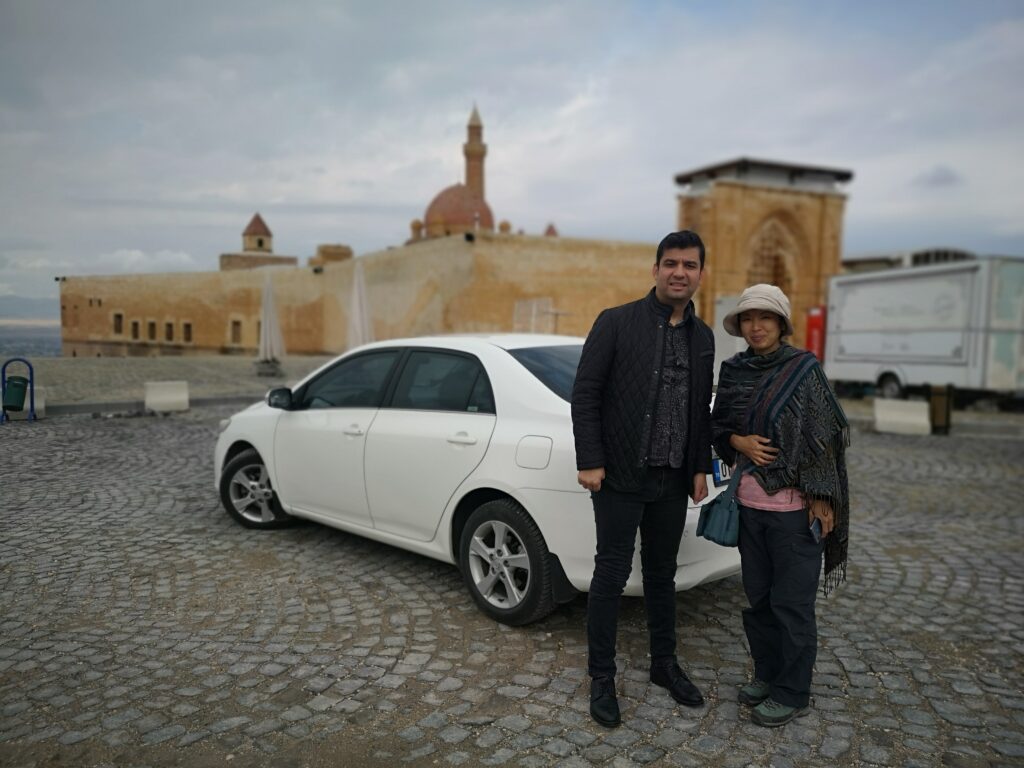 After about five minutes if walking out of town a car stopped and asked where were going. After telling the driver our destination he said he was only going 1 km up the road. Tamam (ok)! In true Turkish fashion he drove us up to Ishak Pasa Saray. Yet another act of kindness from the people here!
Ishak Pasa Palace
The Palace was built in the Ottoman times and commands a magnificent view over the valley below.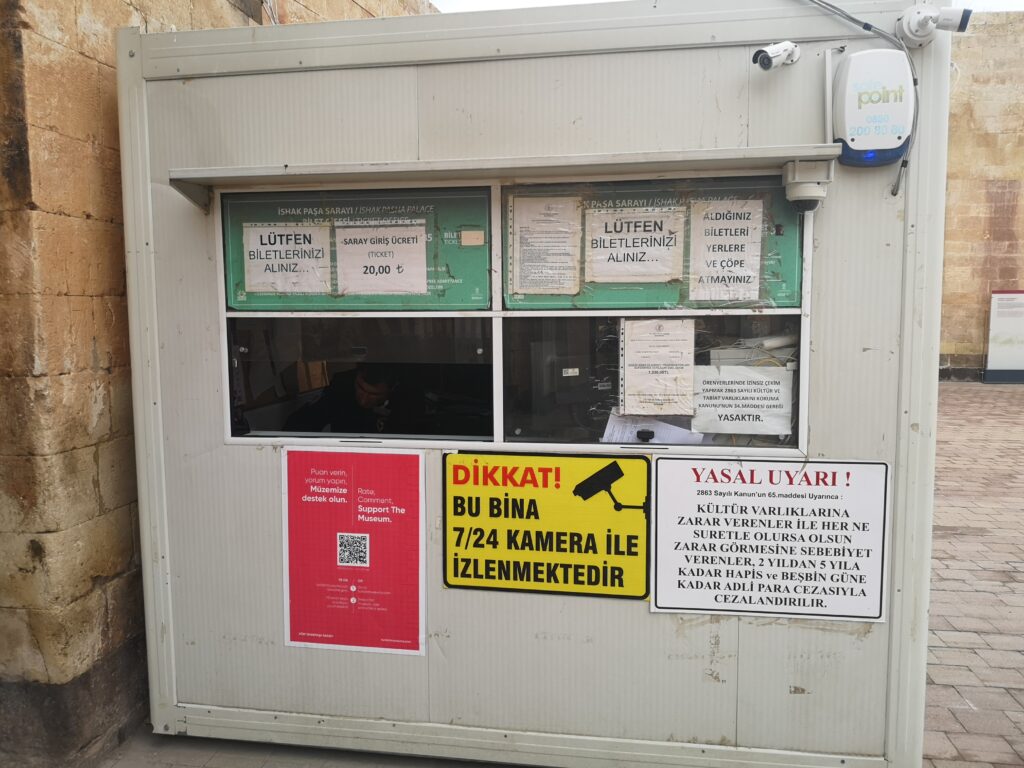 The entrance cost only 20 TRY which is a real bargain compared to some other sites.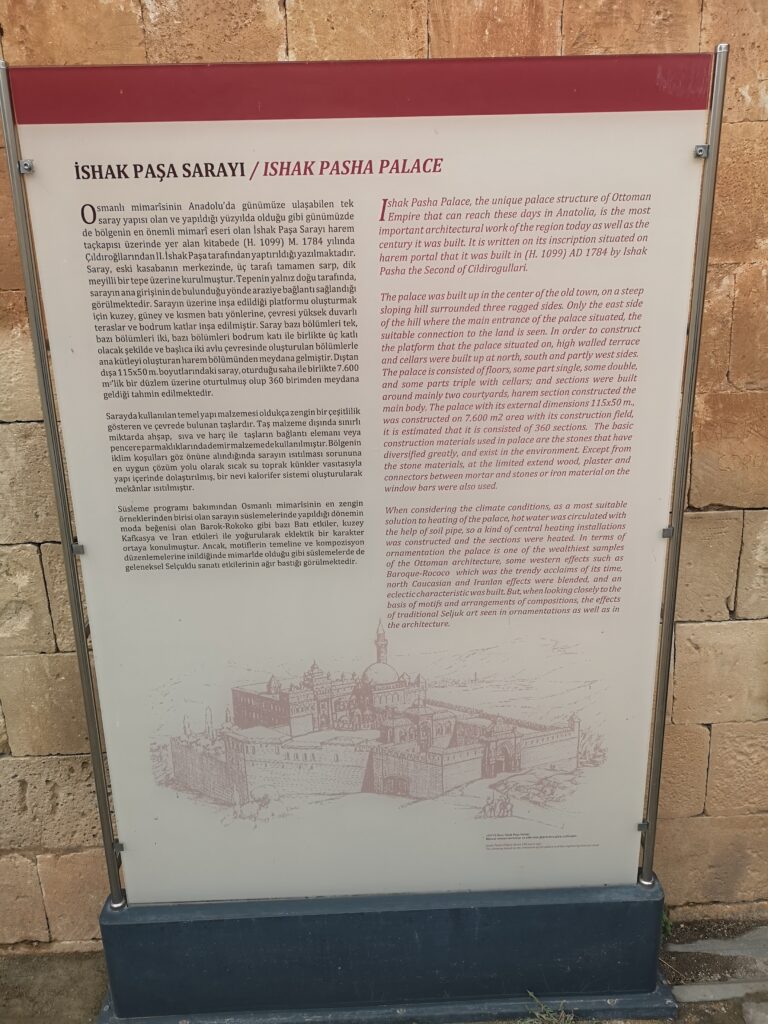 The Palace is quite large with much of restored. It certainly looks different to the two times I visited to this place. The last time in 1997 when I was coming back overland from a trip to Tibet.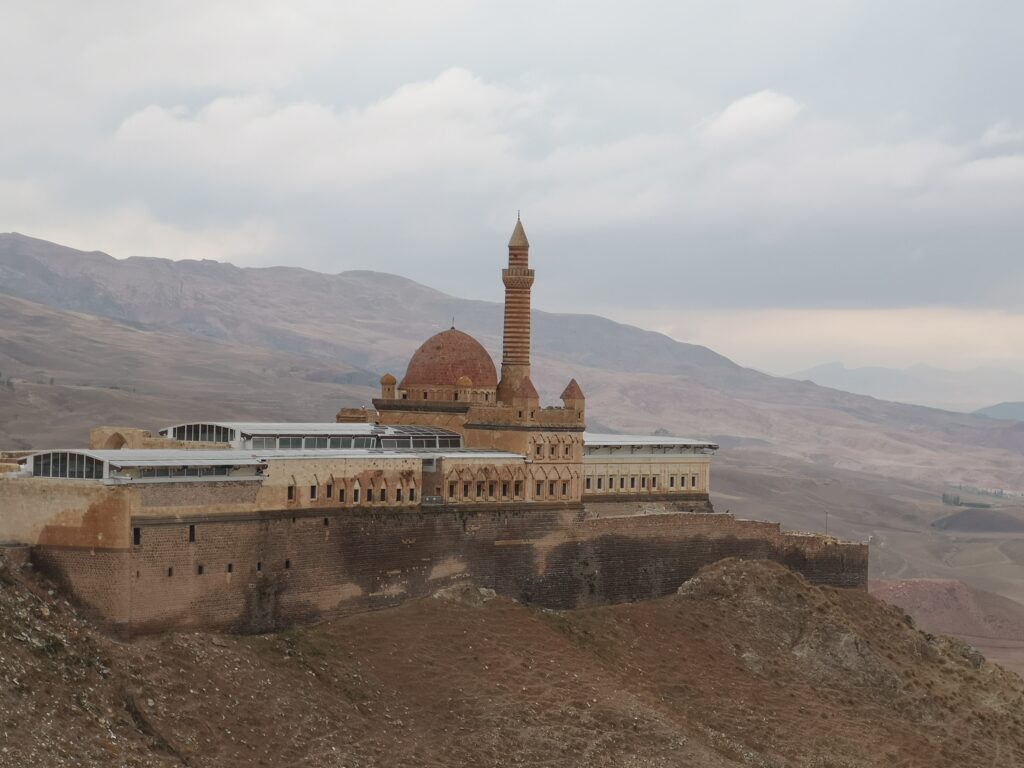 The Palace comprises two courtyards, with many rooms going off of it, including a mosque.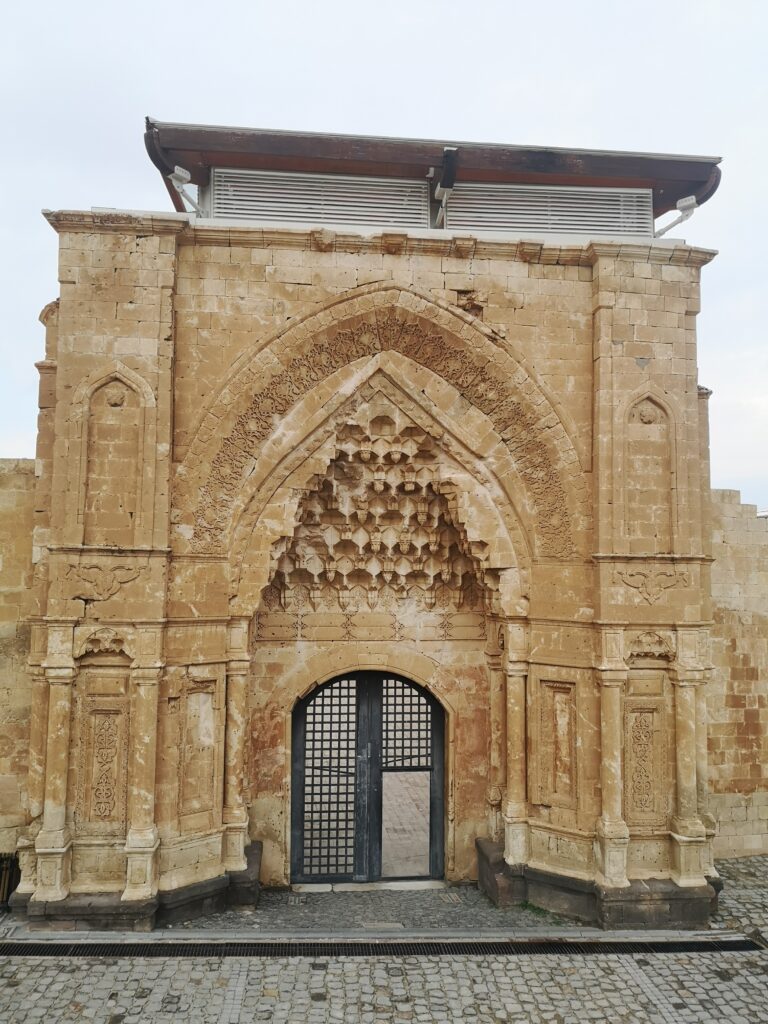 Rooms include dungeons, cellars, a 'party room', a haram, a kitchen, baths.
This is one of the courtyards and mosque.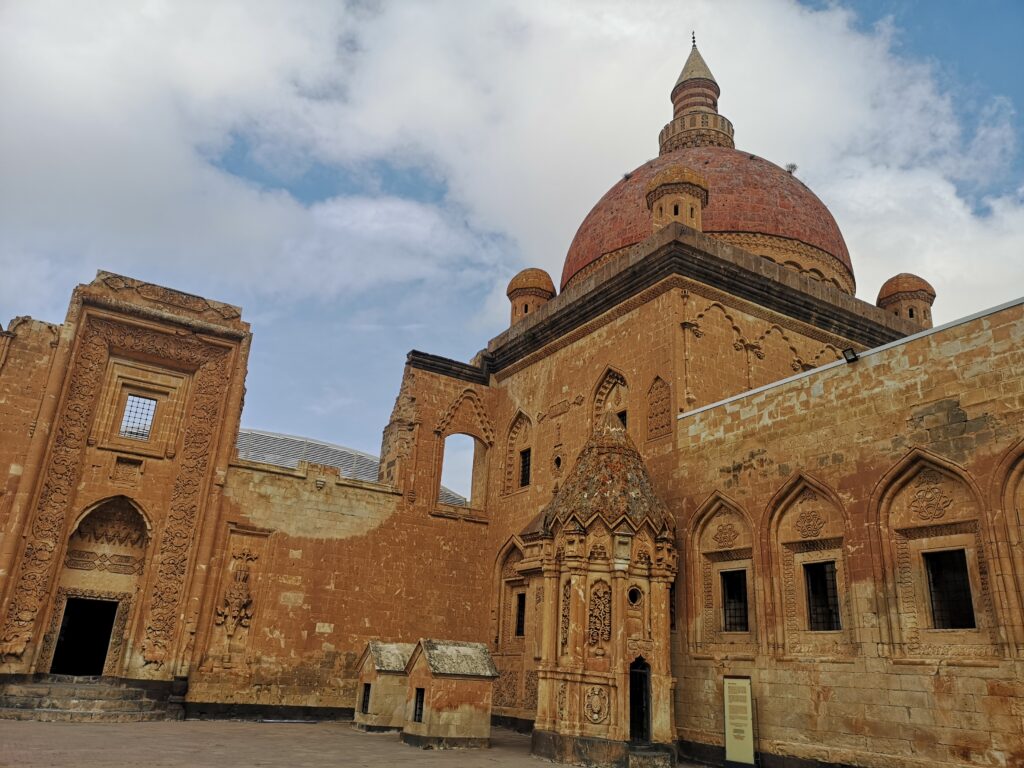 Getting back to Dogubeyazit from Ishak Pasa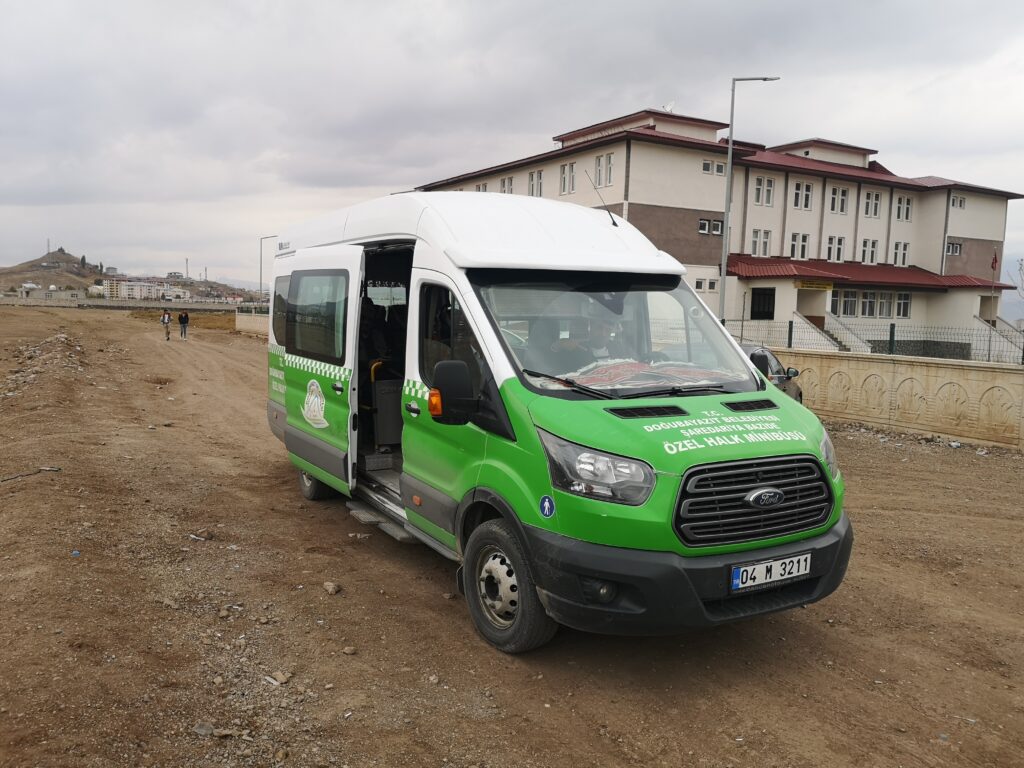 We started walking down the mountain from Ishak Pasa and after about a km a city minibus stopped and took us back to town for 6 TRY. We had to wait a while outside a school to pick up kids which gave me the chance to take a photo of the minibus.