After spending a few days in Tokyo it was time to get back on the road again! We travelled from Tokyo to Fukuoka using Japan Airlines from Haneda Airport which is only one hour from Mai's family flat. We had booked flights using British Airways Avions points which I had accrued through travel hacking.
Getting to Haneda Airport
Haneda Airport is much easier to get to for most people who visit Tokyo compared to Narita Airport. It only takes us about one hour using public transport and costs 770 yen. Narita takes at least two hours.
We had a wonderful lunch at the airport thanks to a credit card which I have and provides a certain number of lounge passes or restaurant meals. I had picked up this card as part of my travel hacking hobby.
Haneda Airport to Fukuoka
Haneda Airport is a pretty relaxed place, especially as there was no queue for security and boarding starts only 15 minutes before the scheduled departure time.
The Japan Airlines plane was new, half-empty and had lots of legroom. Soft drinks were served after we had gone through quite a bumpy 25 minutes after takeoff. The flight time was probably around 1h 40mins.
Fukuoka Airport to the city
It's easy to get to Fukuoka City from Fukuoka Airport using the subway. It only takes 5 minutes to the main JR station/bus station!
Night out in Fukuoka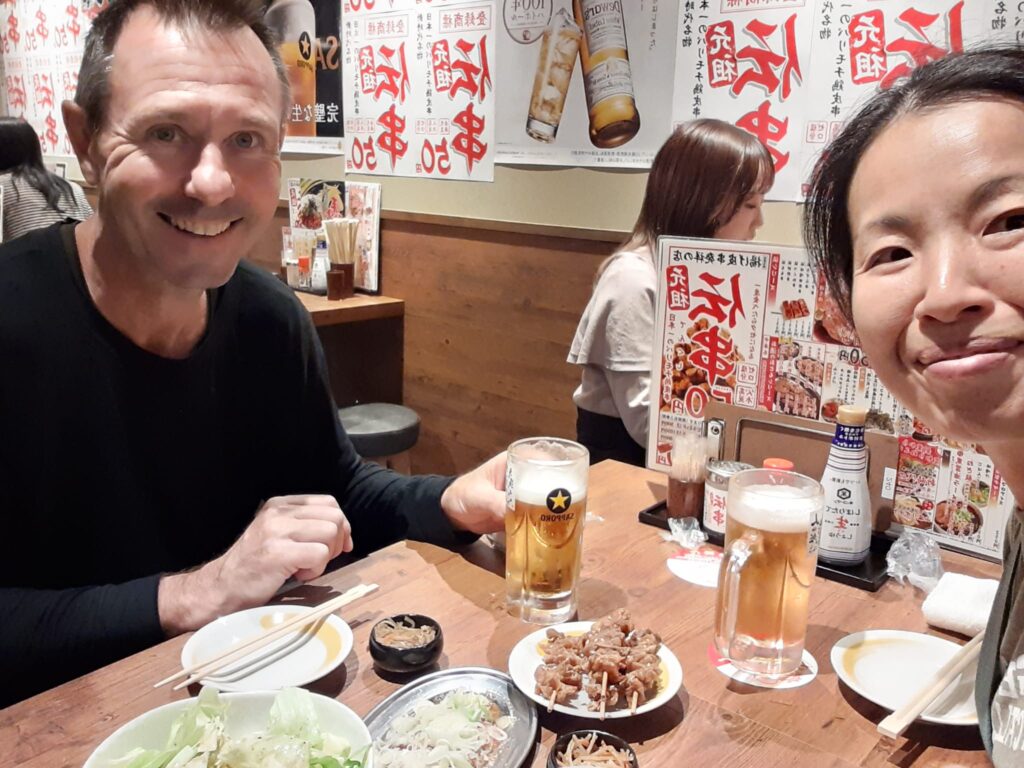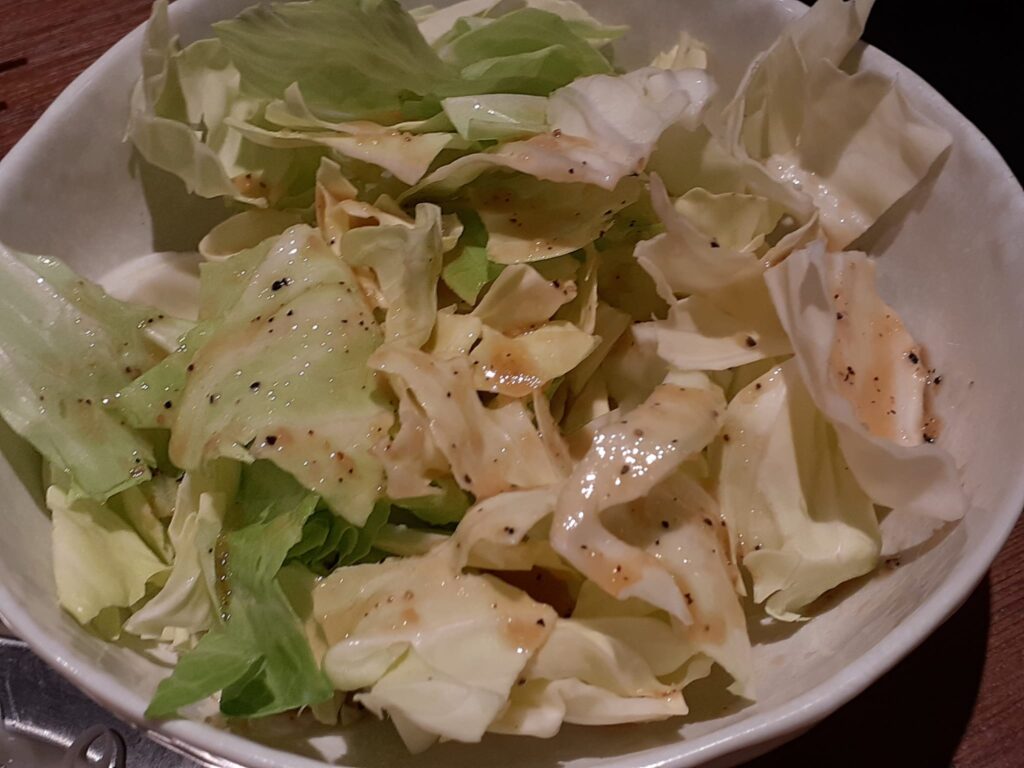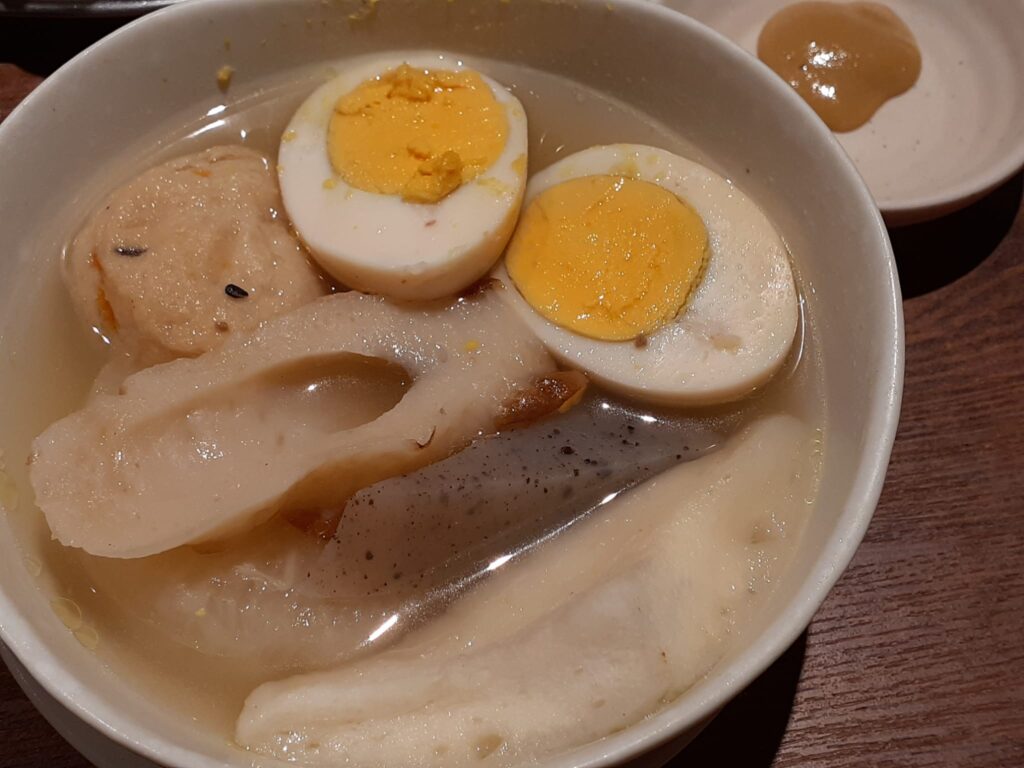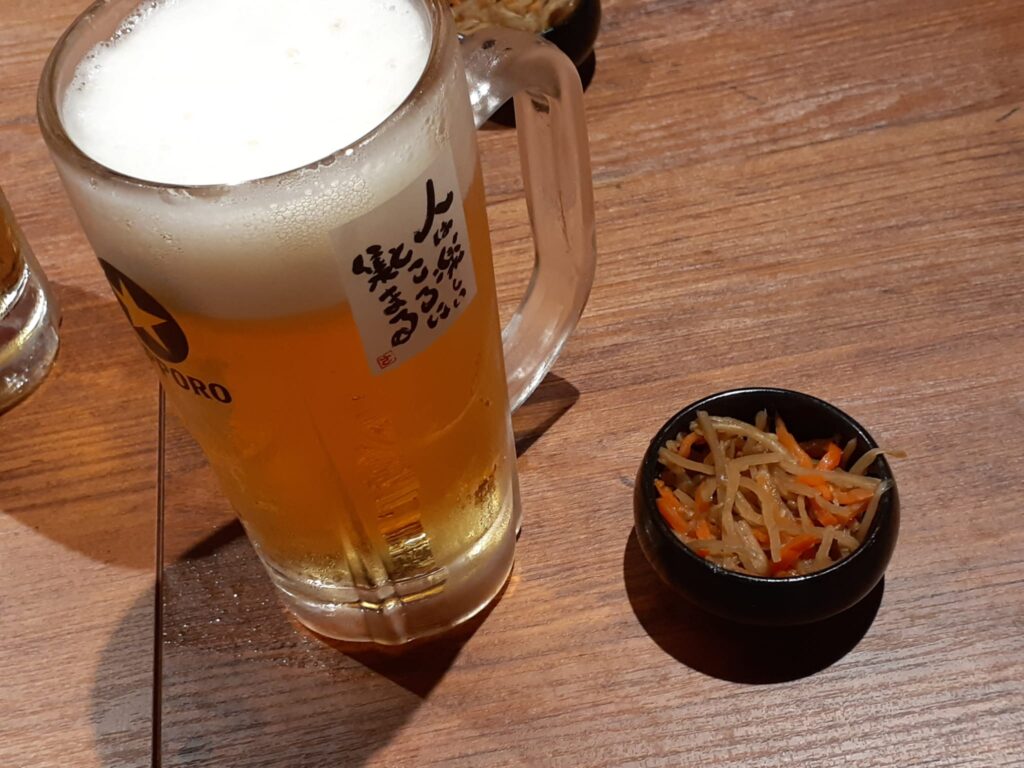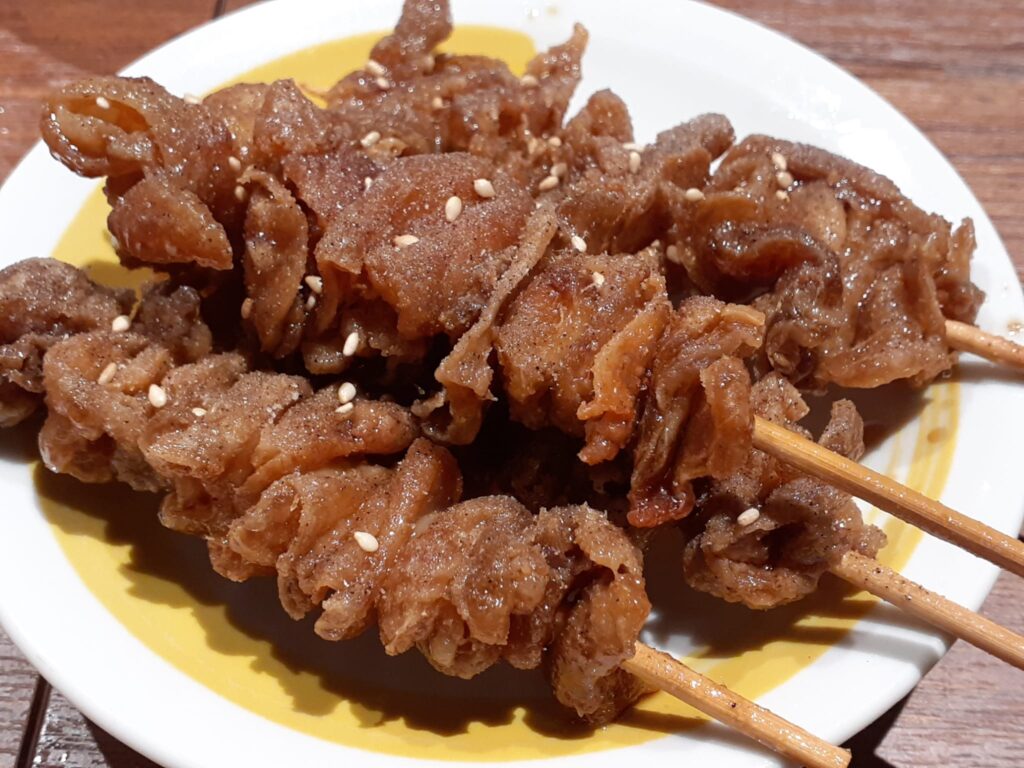 After checking into our aparthotel we had a look around town and ended up in the Tenjin part of the city which has lots of restaurants and street food stands.
We ended up in a studenty Izakaya which had good prices and decent food. I had a few beers, whilst Mai focused more on the highballs, a very popular drink here comprised of whisky, soda and ice.
What I like about these places is that you get to sample lots of different foods; raw chicken liver, barbecued chicken skins,fried noodles, raw cabbage, raw egg with rice and a sauce, oden and more!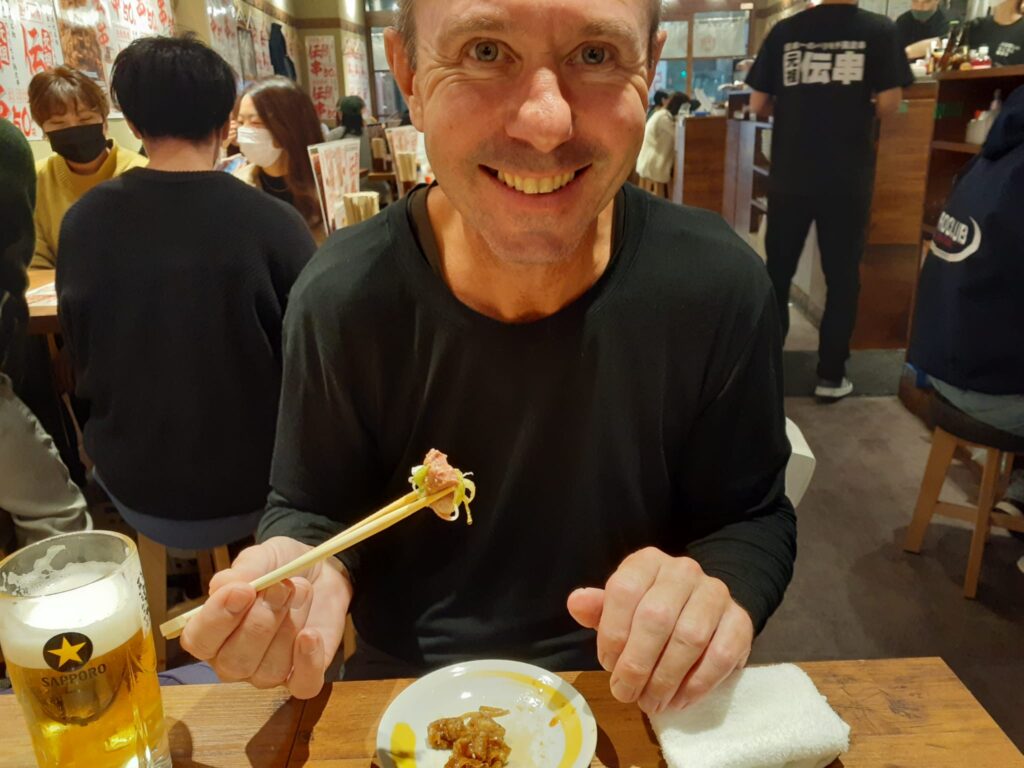 The raw chicken liver is obviously a special one for westerners because you can't get that in restaurants in Europe or North America. It came with spring onions in a sesame oil. The texture is a bit weird at first, but the taste is good and the liver melts in the mouth.
Using credit cards in Japan
I have a no fee foreign exchange credit card which also provides me with points which can be redeemed for cash or travel. So I try to use this as much as possible rather than changing my cash or using the ATM.
However, credit cards are not widely accepted in Japan which is quite surprising. People really value cash and will walk around with the equivalent of hundreds of dollars in yen with them.
Luckily the Izakaya accepted credit cards, but it took at least ten minutes for them to figure out how to use the machine!