Nong Khai is a border town with Laos. We spent two nights in Nong Khai and here is a summary of the places we visited.
What kind of city is Nong Khai?
Nong Khai is located in the north-east of Thailand. It borders Laos across the Mekong River.
The Lao capital, Vientiane, can be reached via the Thai-Laos Friendship Bridge and is also served by rail.
From Nong Khai railway station, it is possible to travel to Bangkok in a few hours by sleeper or day train.
Wat Pho Chai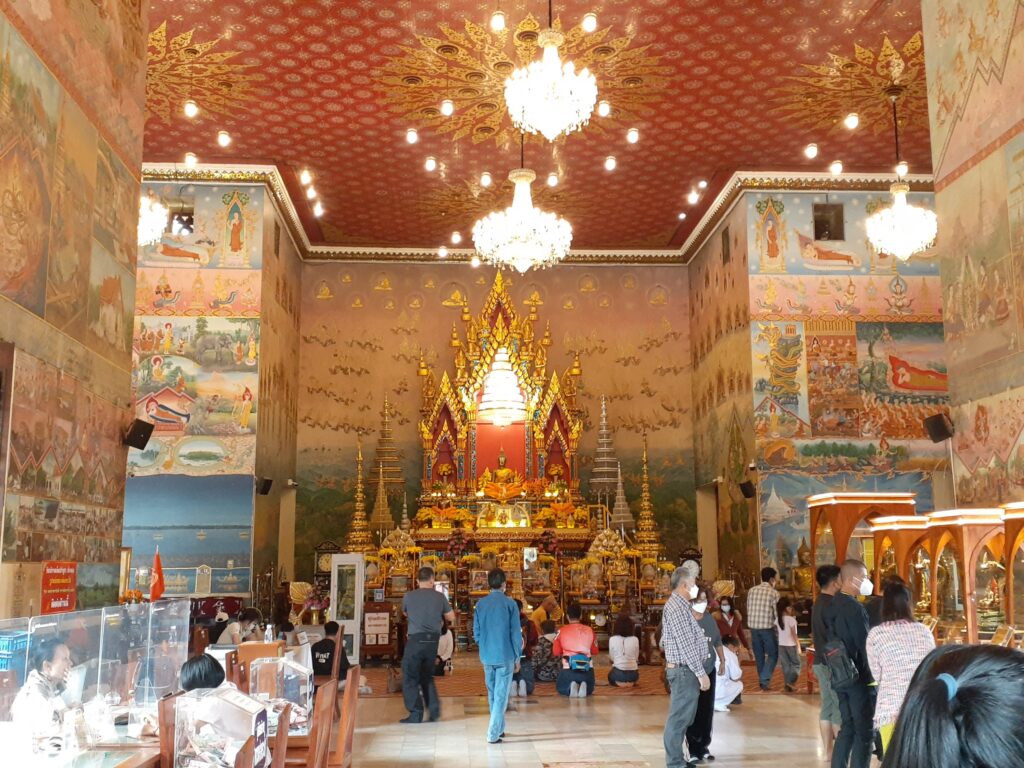 Wat Pho Chai is a very important Buddhist temple for Thai people.
We went to visit on a Sunday and found it crowded with worshippers.
Night market (near Indochina / Tha Sadet Market)
This market is located near The Sadet Market, along the Mekong River, and is crowded with stalls in the evening.
It may have been a weekend when we visited, but there was live music on the stage.
Mekong River Walkway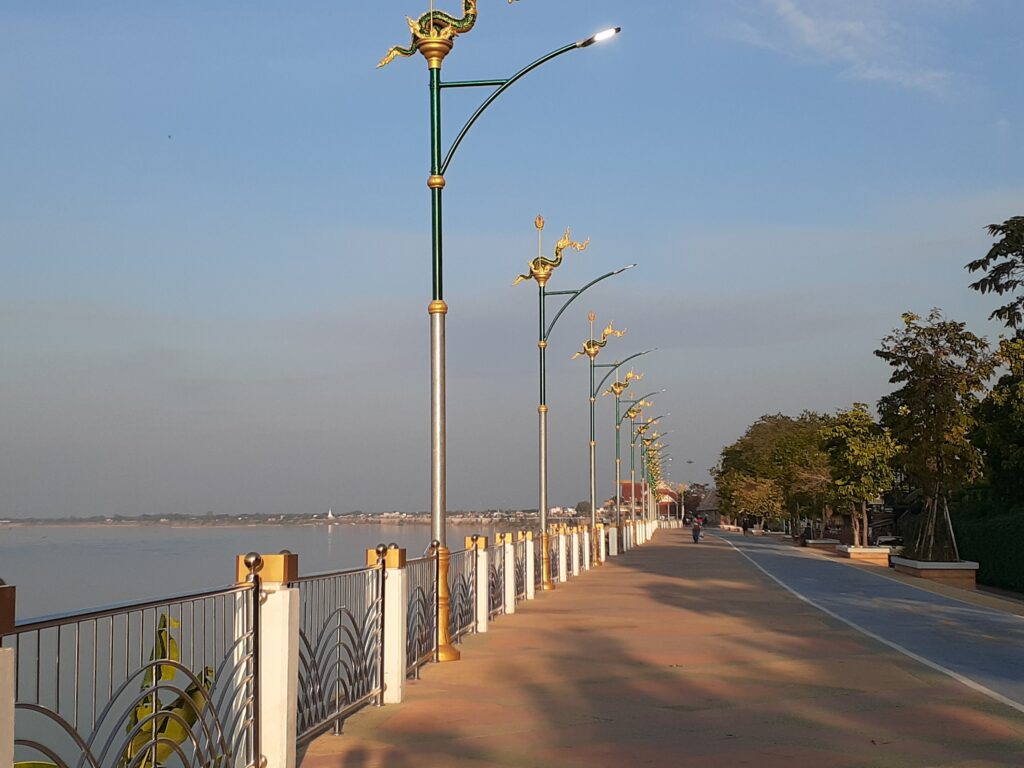 A promenade has been set up along the Mekong River. On the opposite side of the Mekong River is Laos.
The promenade is wide, long and also has a bicycle path.
Nong Khai railway station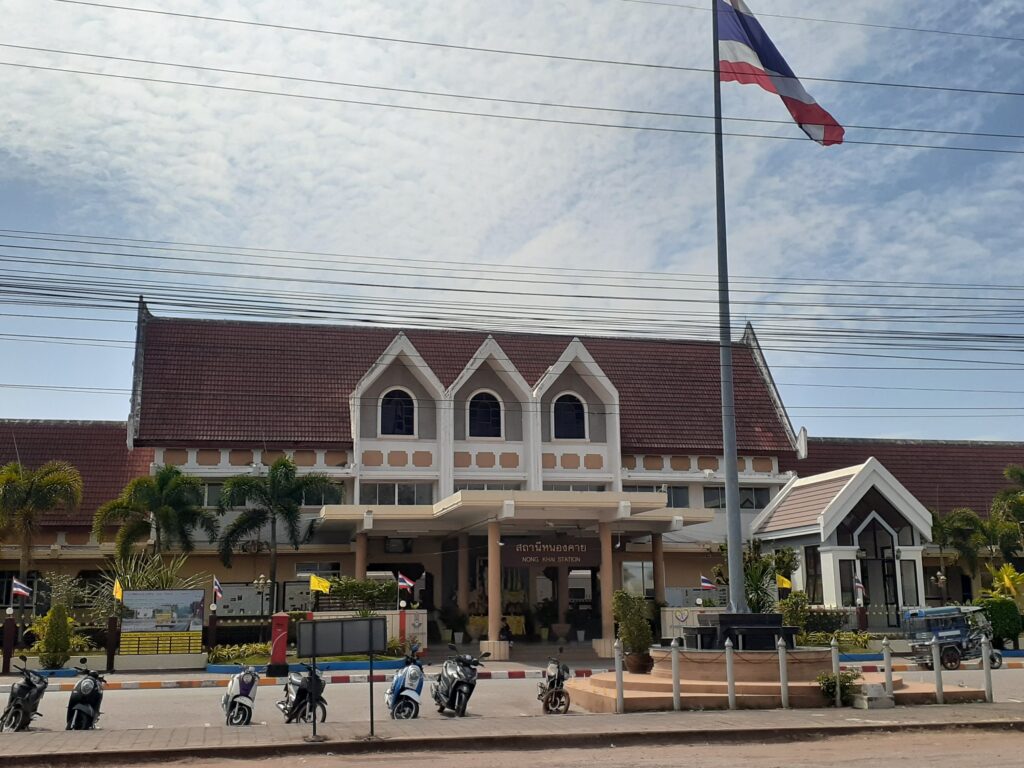 Cute station building, though a little out of the city centre.
Sala Keoku
Sala Keoku, where many giant statues are on display, is on the eastern side of the city.
The only explanation is in Thai, so it's hard to get a grasp of what's going on, but you can get a sense of what an amazing place it is.
Entrance fee is 40 baht per person.
Accommodation in Nong Khai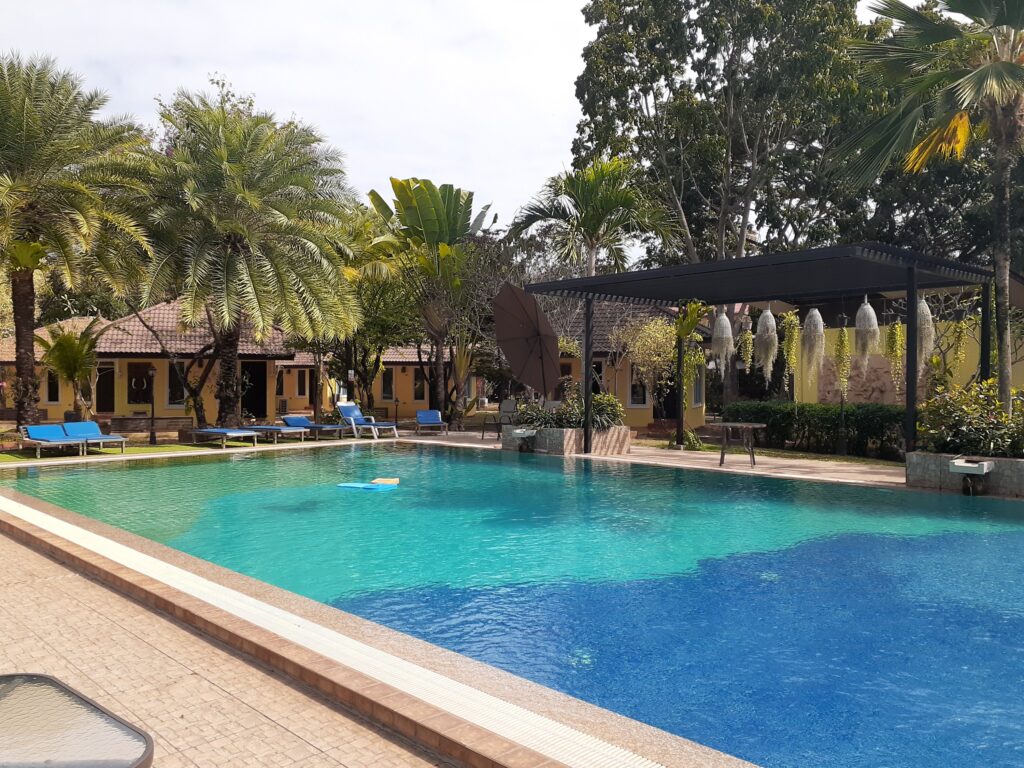 In Nong Khai, we stayed at the Park & Pool Hotel Resort & Restaurant. It is a resort hotel with a swimming pool. It is a type of accommodation that we don't usually use, but we happened to find an amazing deal, including a delicious buffet breakfast. Reviews and images are available on Google Maps.