We had a busy day of sightseeing on Day 2 in Nagasaki which involved a lot of walking up and down hills. Nagasaki is definitely not flat! I really enjoyed our time in Nagasaki!
Stone bridges
There are ten stone bridges built over the Nakajima River which makes for a pleasant stroll.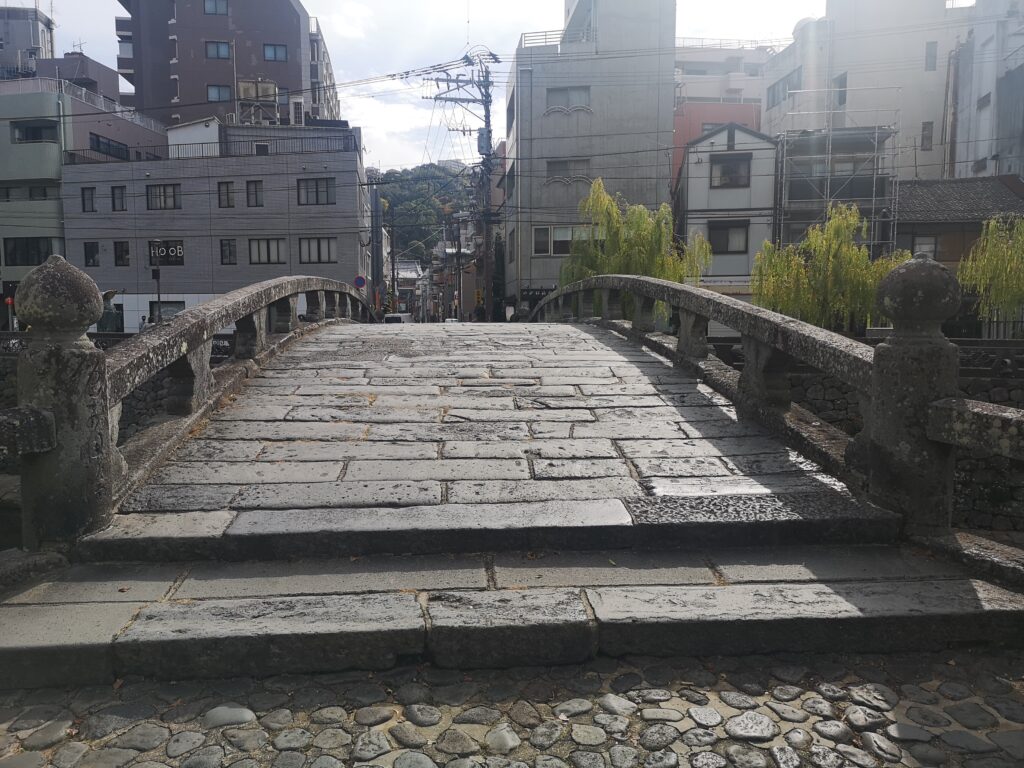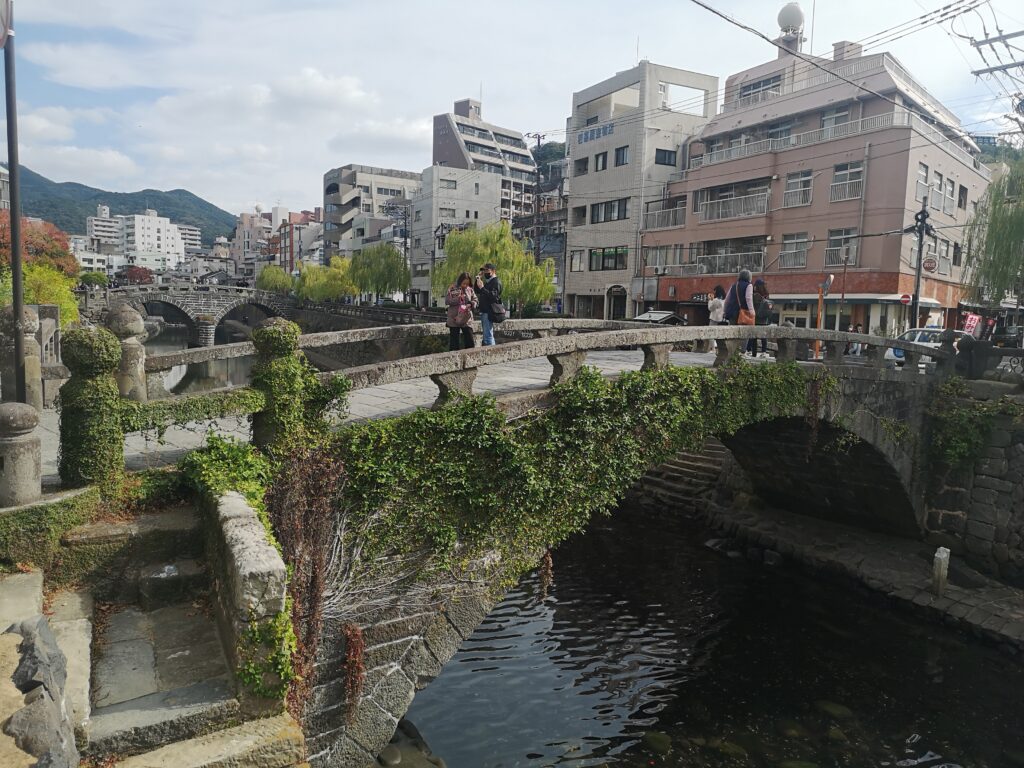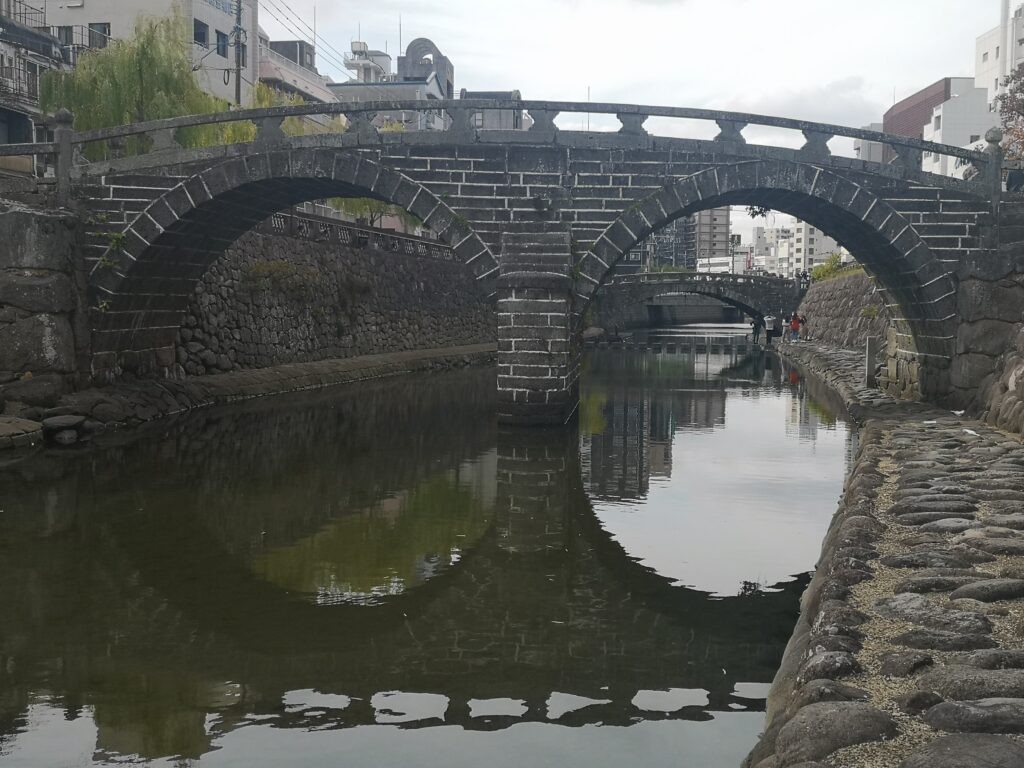 The double arched Megane is the most famous of them.
Dutch Slope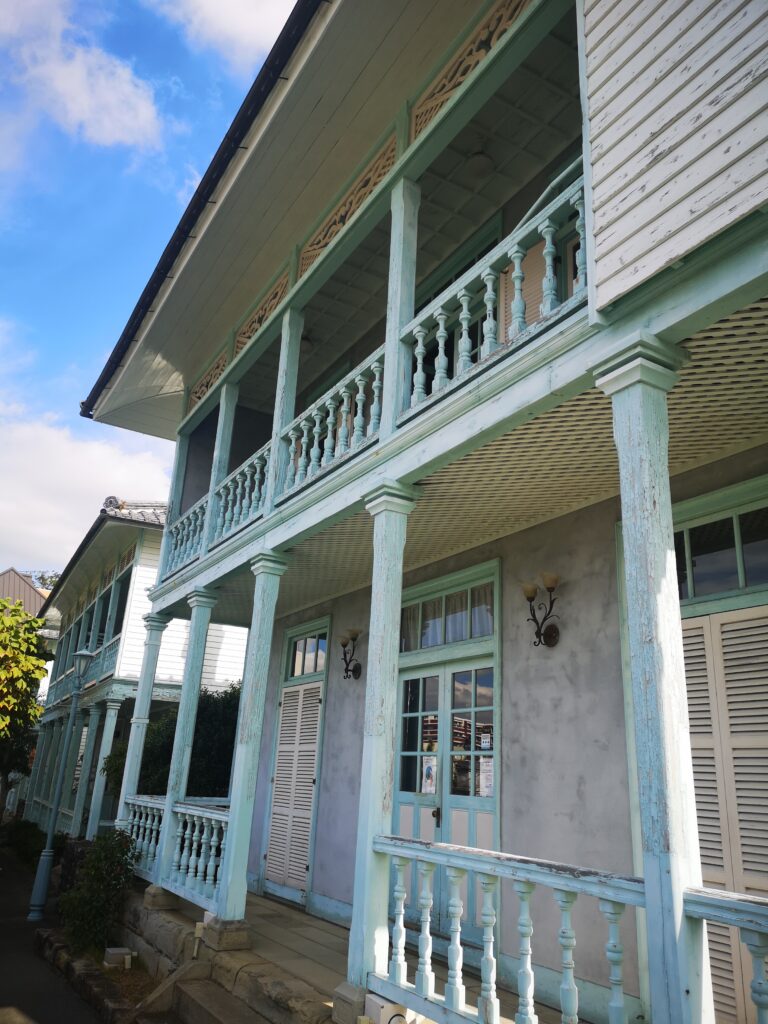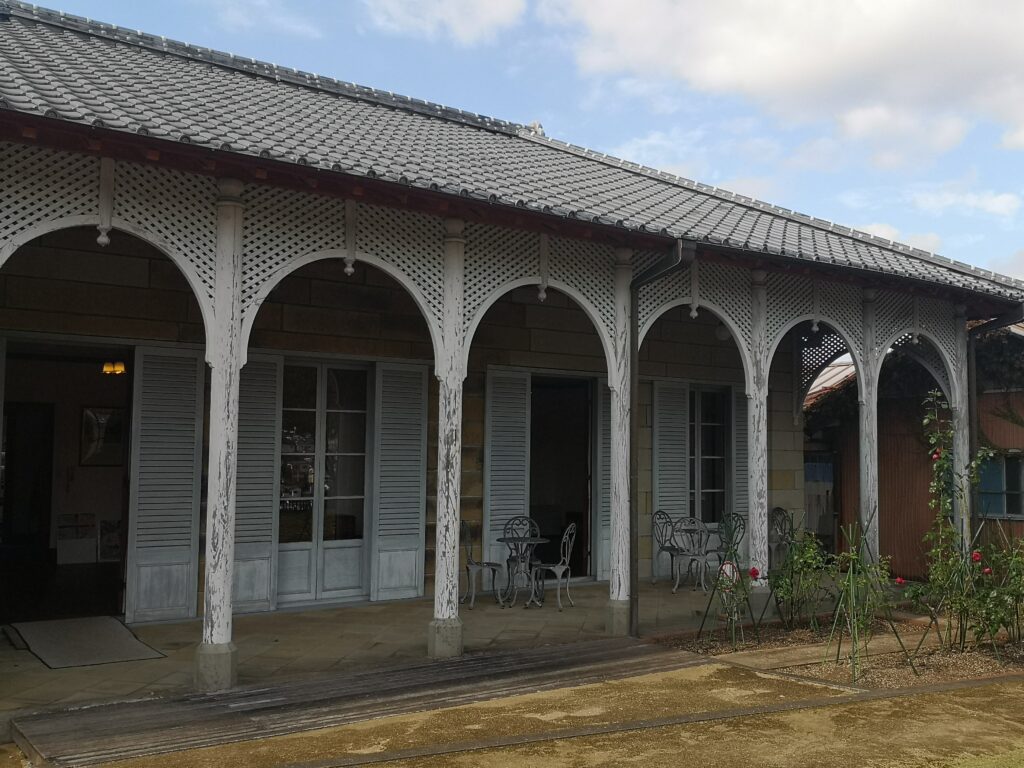 Not far from the bridges is Dutch Slope where as the name suggests Dutch people lived. There are some fine examples of Dutch colonial style houses. For a moment I was taken back to previous trips to Indonesia!
Clover Hill and a 360 degree view
Moving on from Dutch Slope we went to Clover Hill which have some famous gardens which we didn't visit. At the top of the hill is a fabulous 360 degree viewpoint of Nagasaki City and Harbour.
After walking down the Hill we had some lunch before a walk down to the Harbour near the Dejima.
Nagasaki City Harbour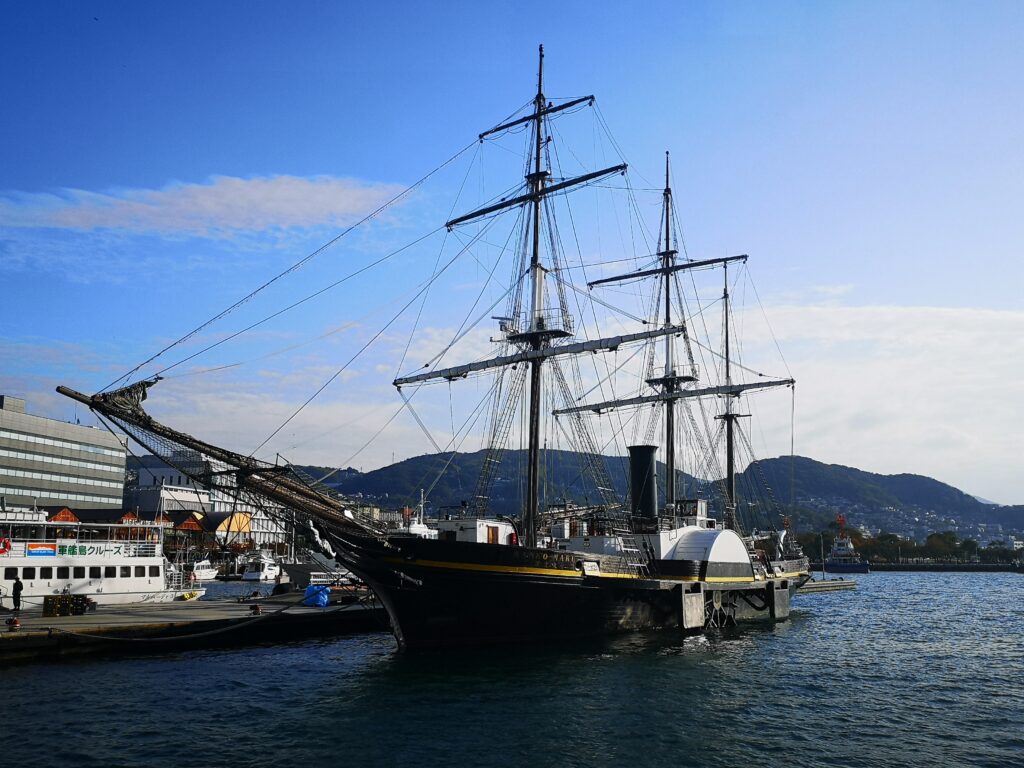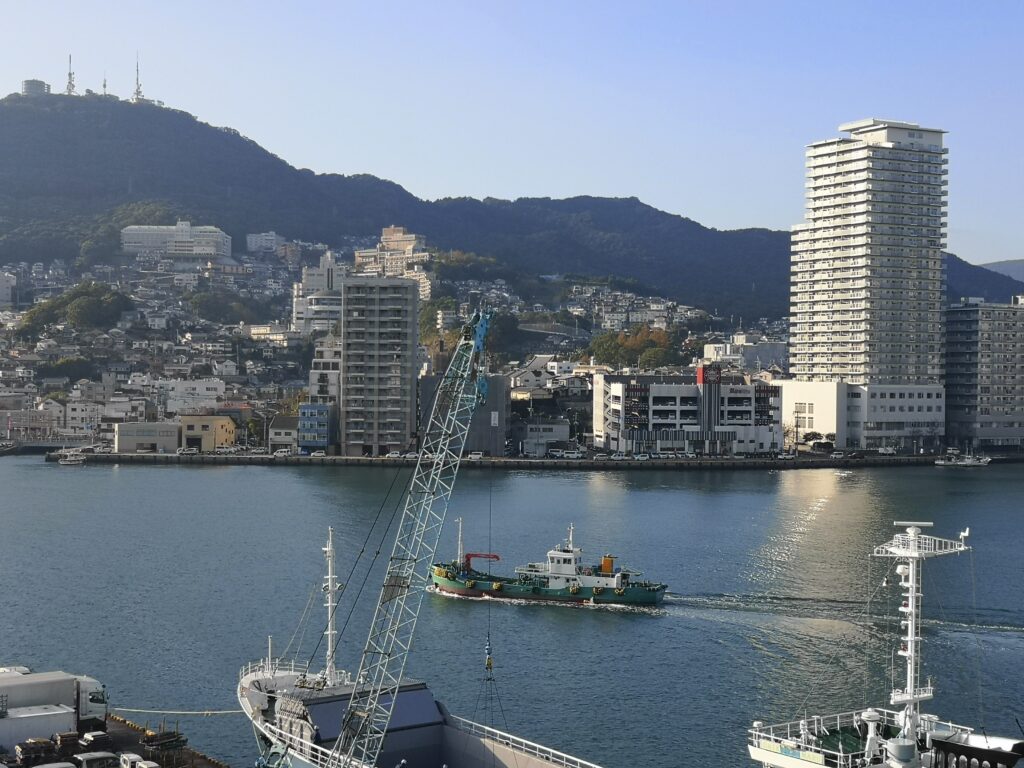 There's always lots of action in City Harbours and Nagasaki was no exception. There were lots of ferries, as well as cargo boats being loaded up.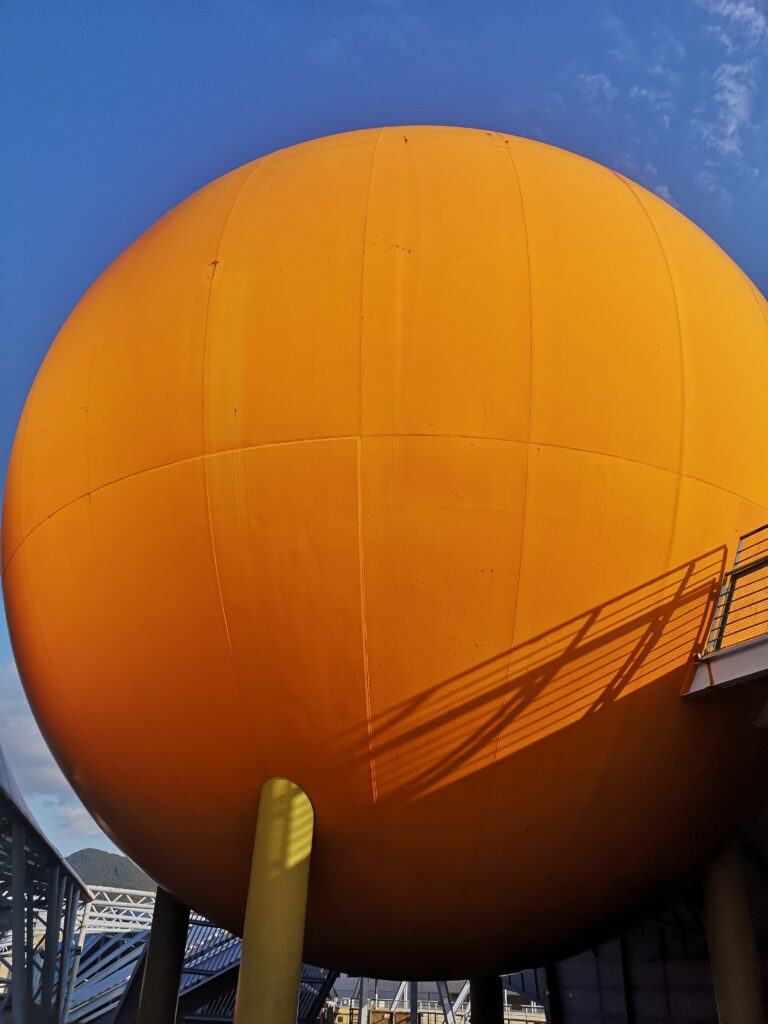 Great views could be had at Dragon Promenade, alongside a large orange ball. Not sure what that was all about.
The day was rounded off with a couple of beers and dinner.
Nagasaki to Kumamoto by bus
We took the bus from the bus station opposite the main JR Railway Station. It was the cheapest option at 4,200 yen each and took almost four hours because we got off at the last stop, the JR Station.
Even though the bus had a toilet on board it stopped two times for all four of the passengers.