We spent a few days staying at a friend's hotel in Dong Hoi and exploring the area.  Most of the time was spent eating and drinking though!
Long Nam Plus Hotel and tours
I met my friend Sy in Canada in 2012 and we remained in contact.  We met his family when we came to Vietnam in December 2016 and stayed at his hotel.  It's a really excellent hotel and all of the staff are super friendly.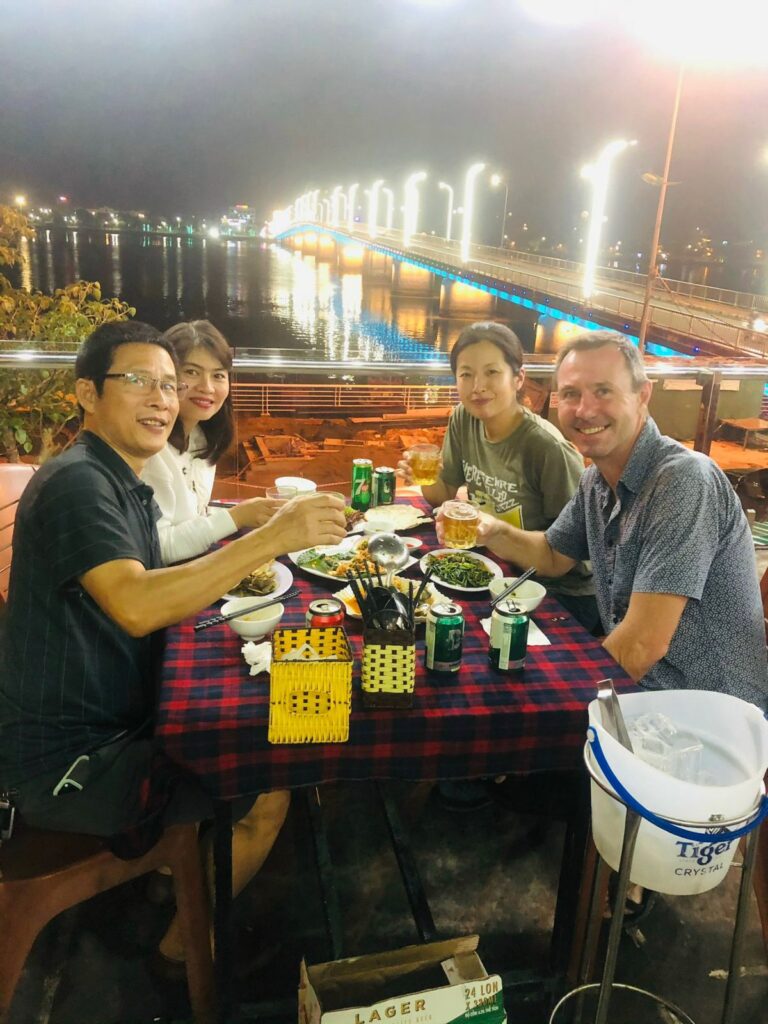 The reviews of their hotel are some of the best and rightly so.
Eating
We had several meals together and being on the coast sea food was very much on the agenda! We got to try so many things which would have been difficult for us to order because of the language barriers.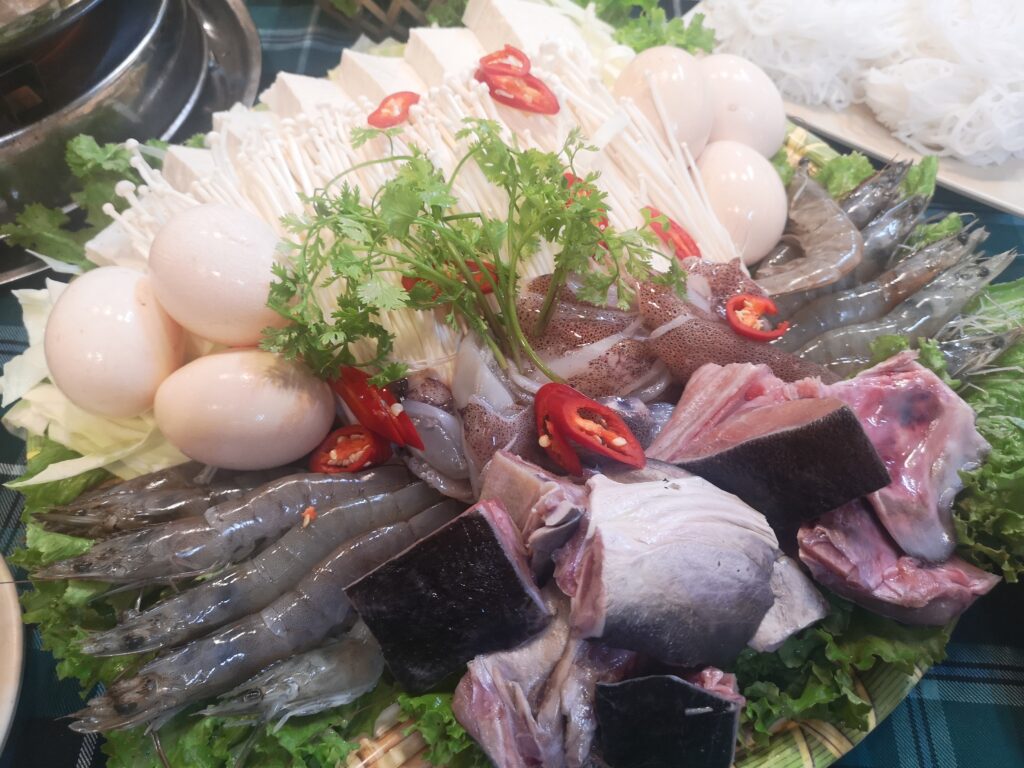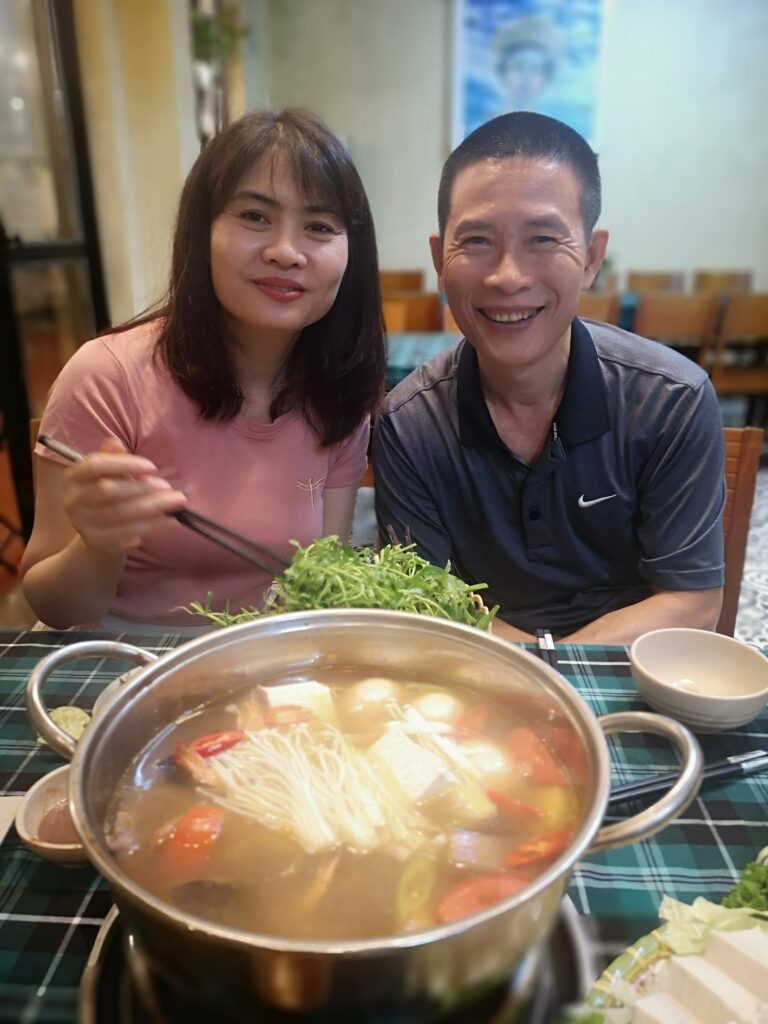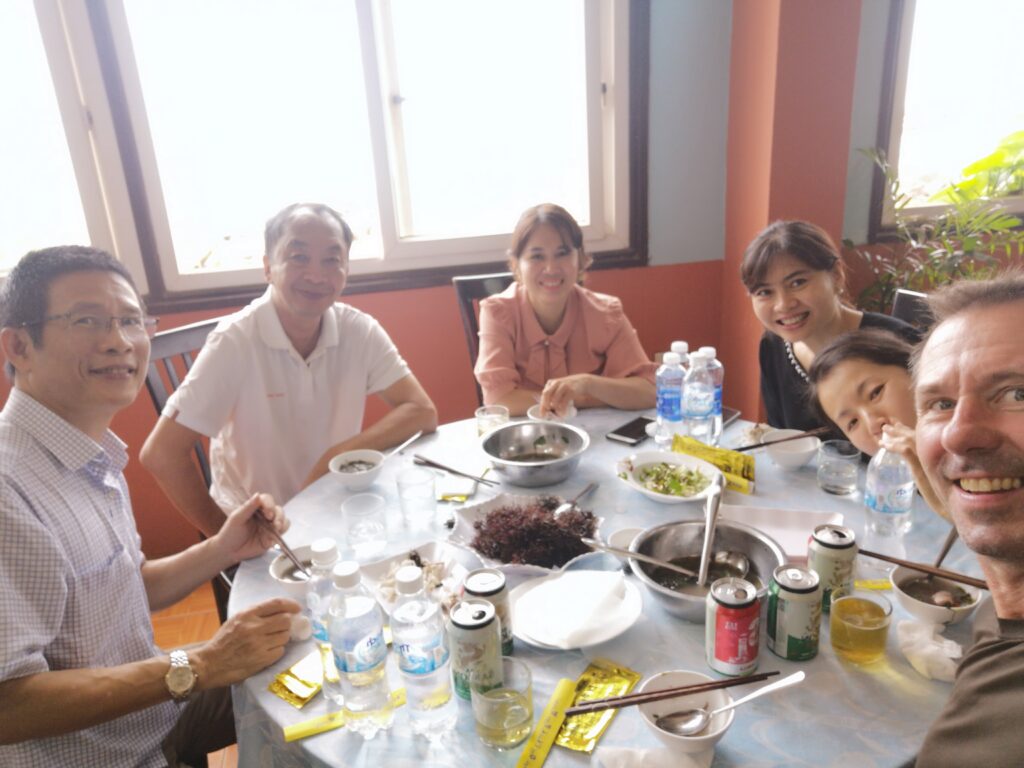 DMZ
Sy and his wife took us on a day trip to the DMZ.  On the way we stopped for tea and fruit at one if their friends place.  They decided to come along.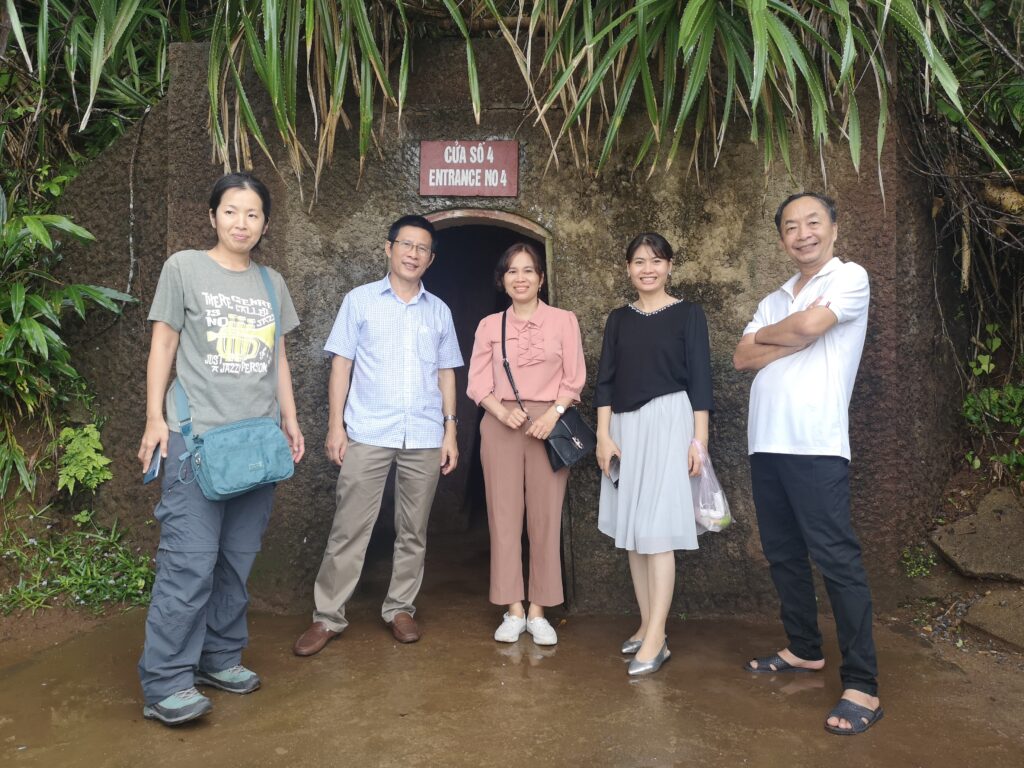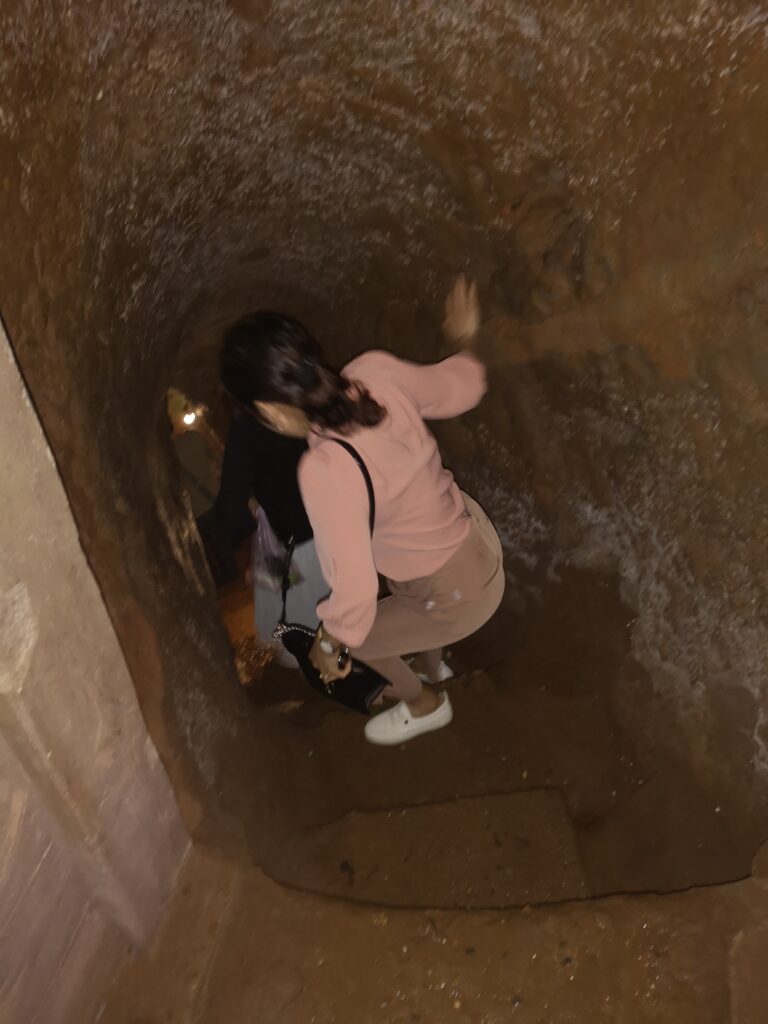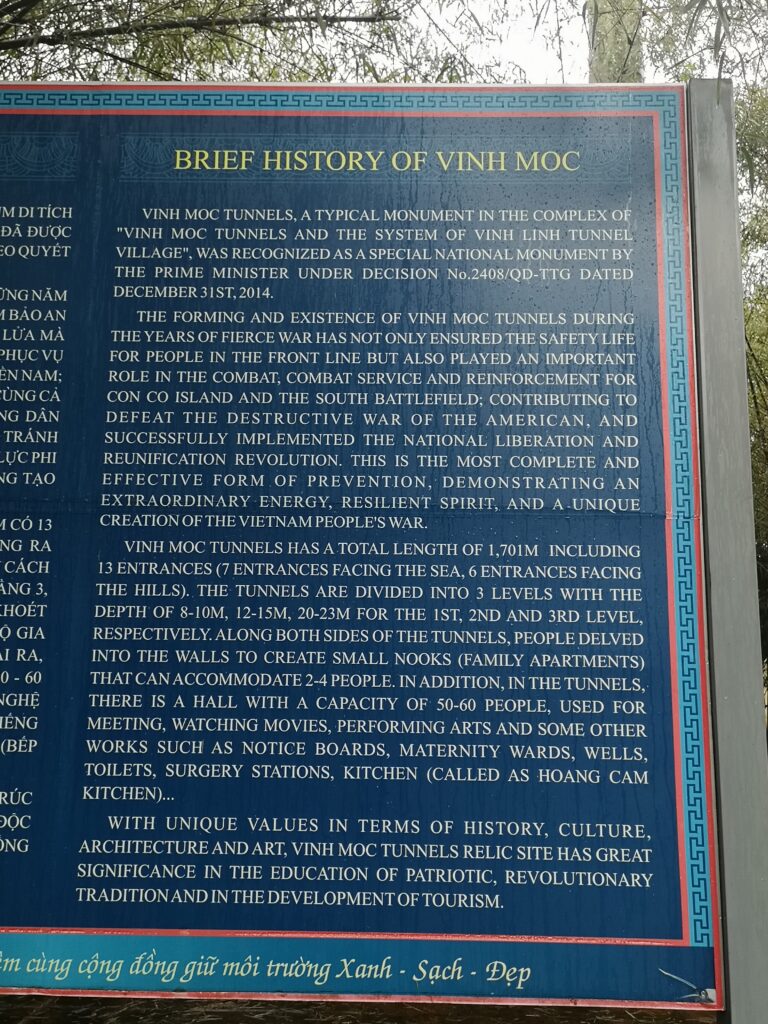 The resilience of the Vietnamese during the war is extremely impressive. You get a sense of what many lived if you go down the tunnels.
Sy also recounted how he and his family nearly died when a bomb hit their shelter. Luckily it did not explode.
Phong Nha Caves
This is a fantastic trip to make and one which we did in 2016 ( and 1996 when I first went to Vietnam).
Read the reviews of what our friends offer here : https://tourtothecaves.com/
What to do in Dong Hoi
Eating and drinking everywhere in Vietnam is good and particularly so in Dong Hoi if you like seafood.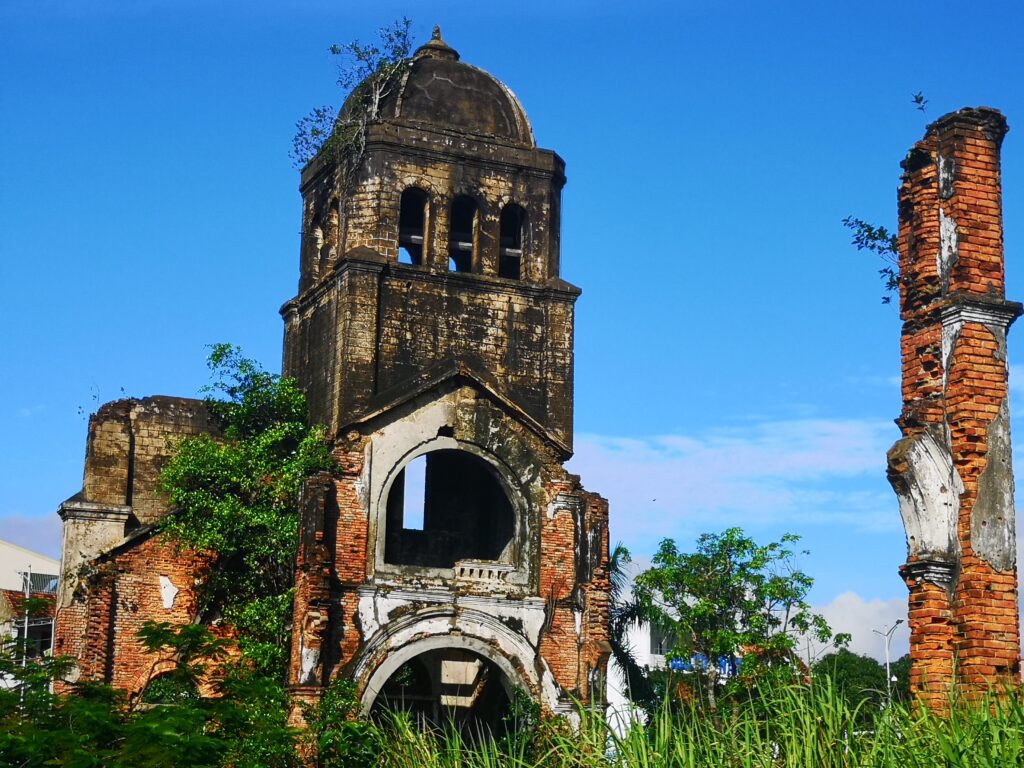 The remains of the bombed out church.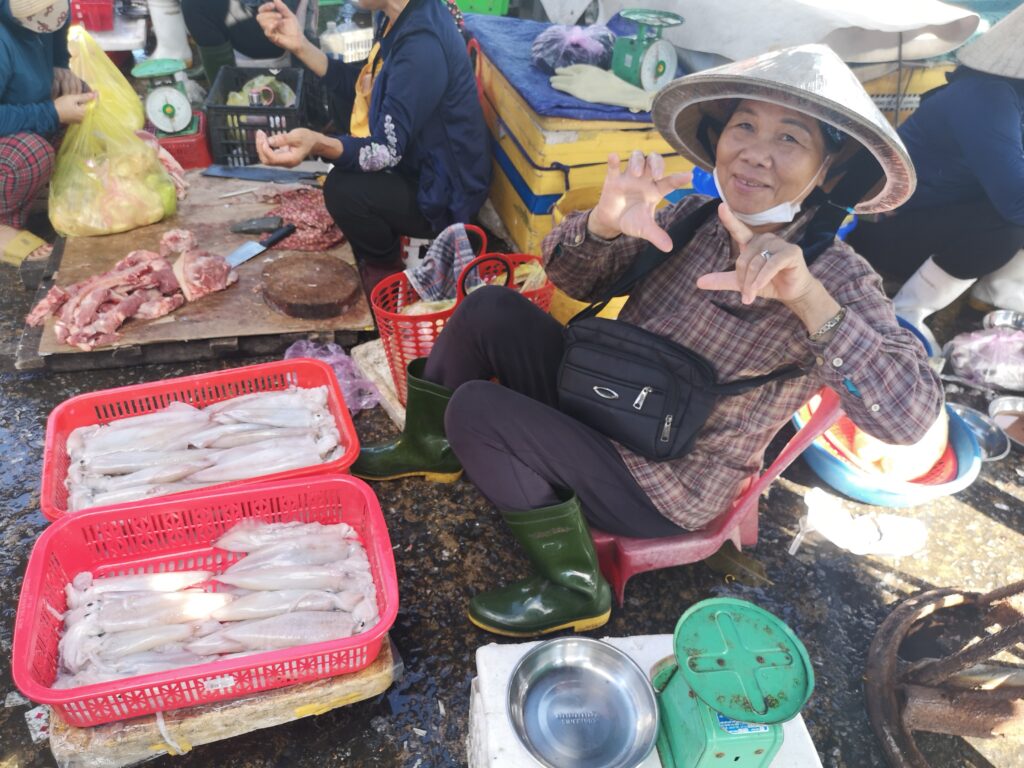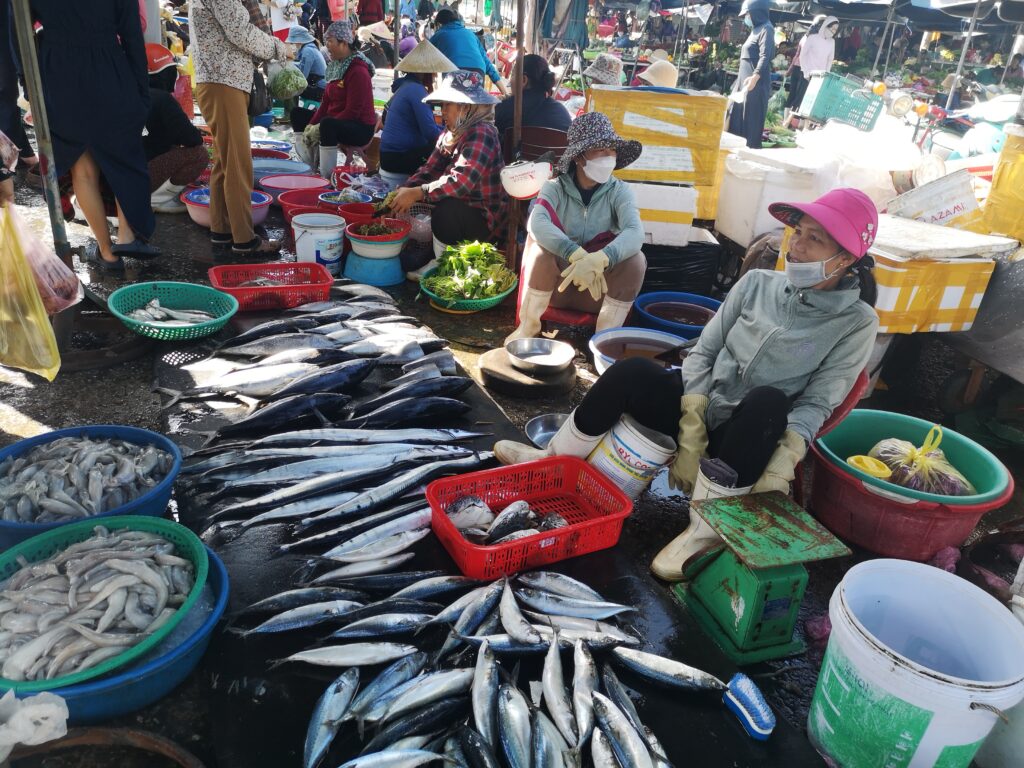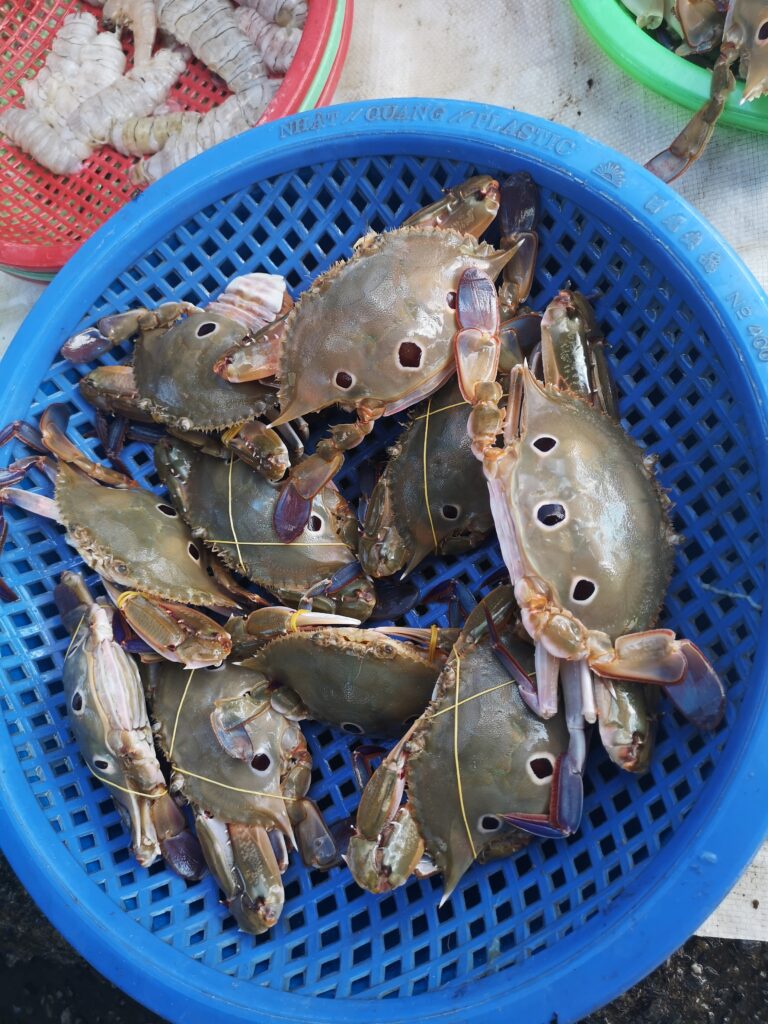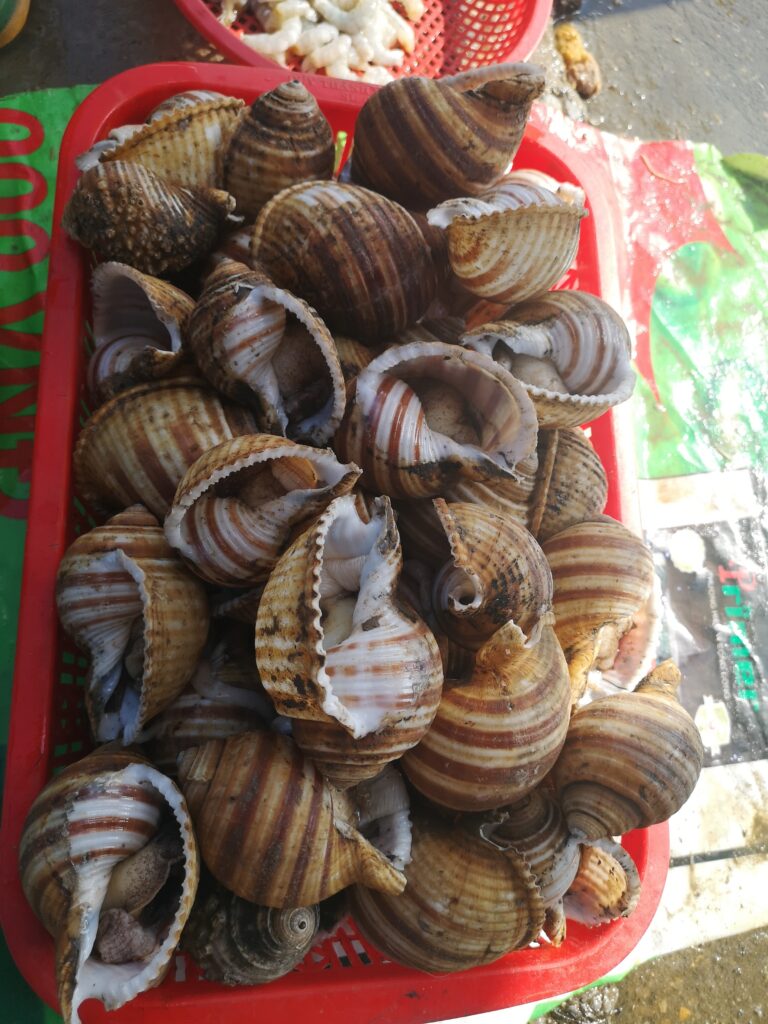 The market is a fun place to look around.