Hanoi is the place to be to drink fresh, cheap beer! It's called Bia Hoi and it is a popular and refreshing session beer!
Where to drink Bia Hoi in Hanoi?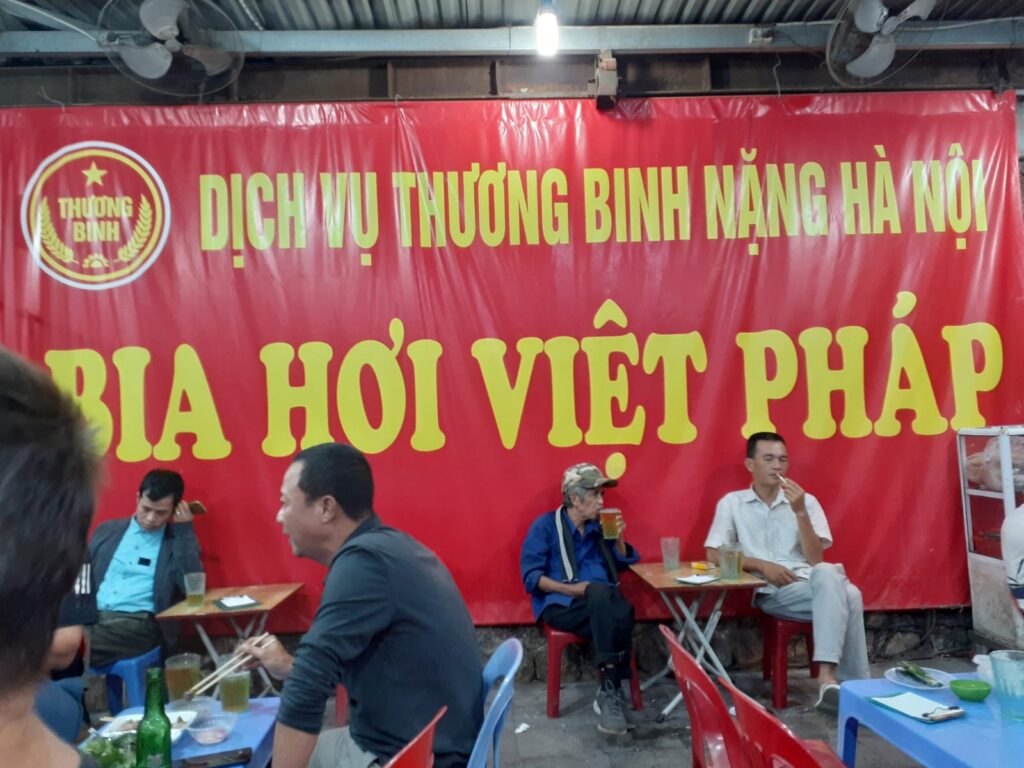 There are countless spots dotted around the city with big clusters around the old town which is where most tourists stay.
How much does it cost?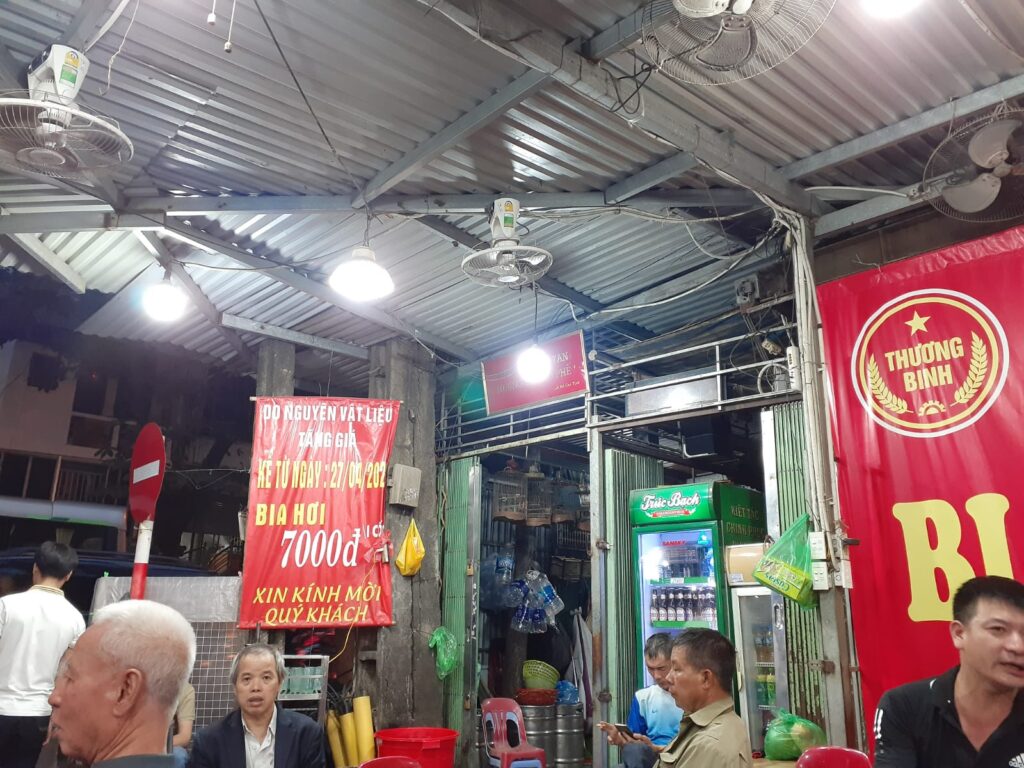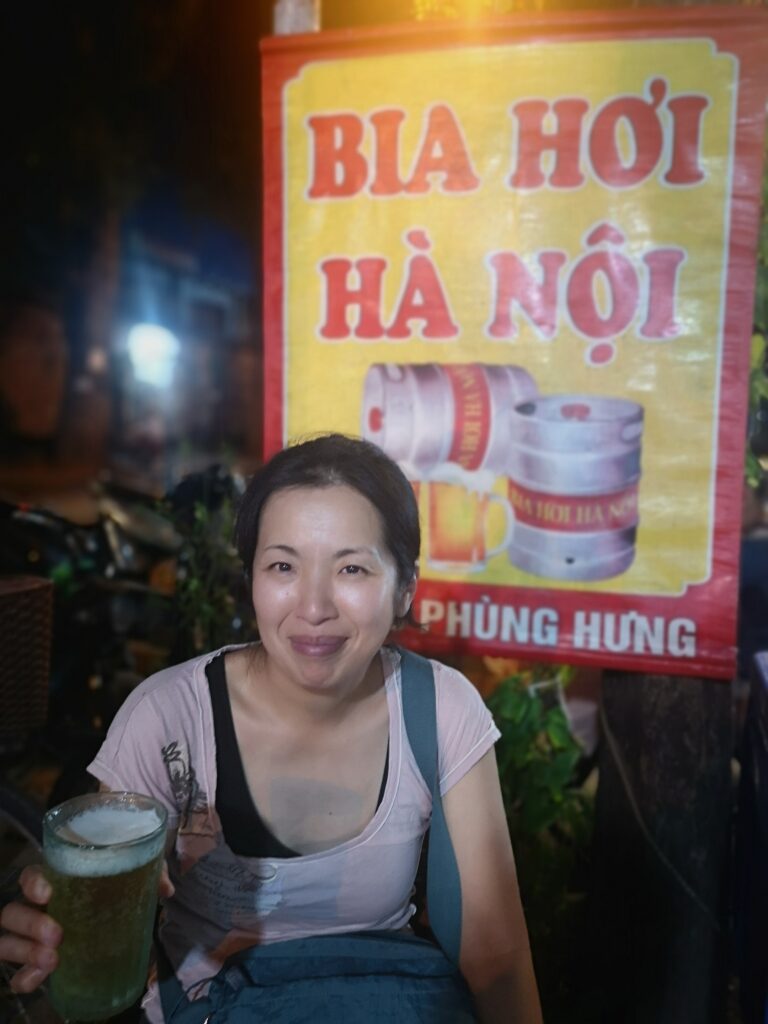 The cheapest place we had Bia hoi it only cost 7,000 VND which is 38 Canadian cents / 23 pence English! The glasses are around 350 ml.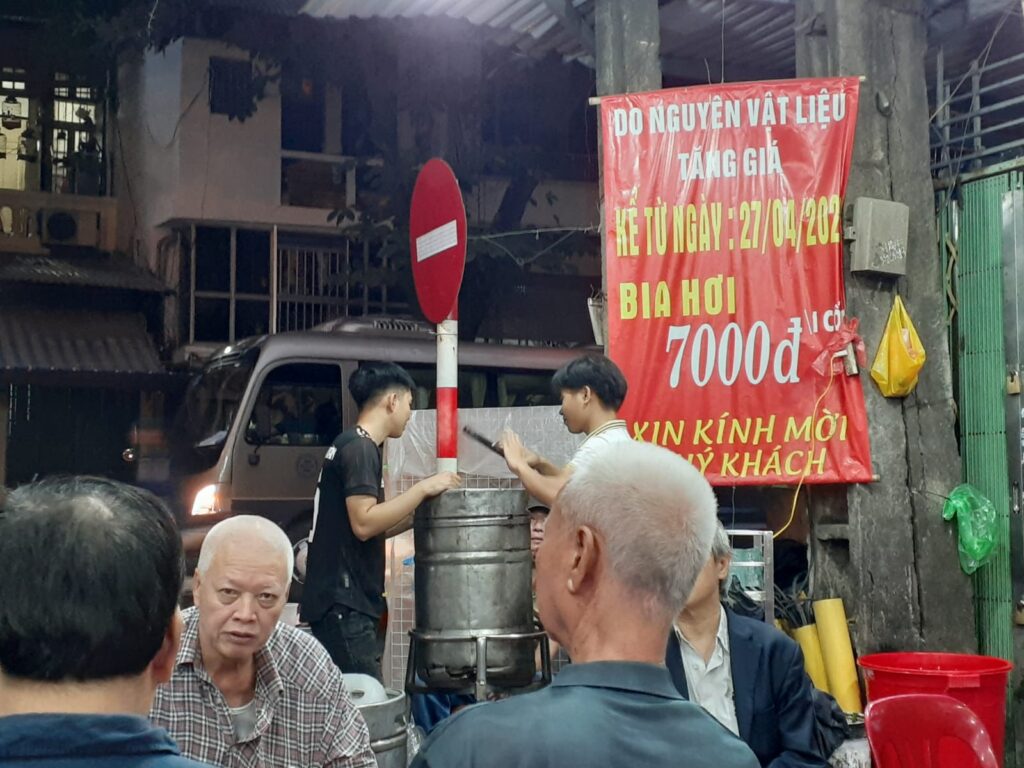 We also paid 10,000, 12,000 and even 13,000 VND! Still very cheap!
What does it taste like?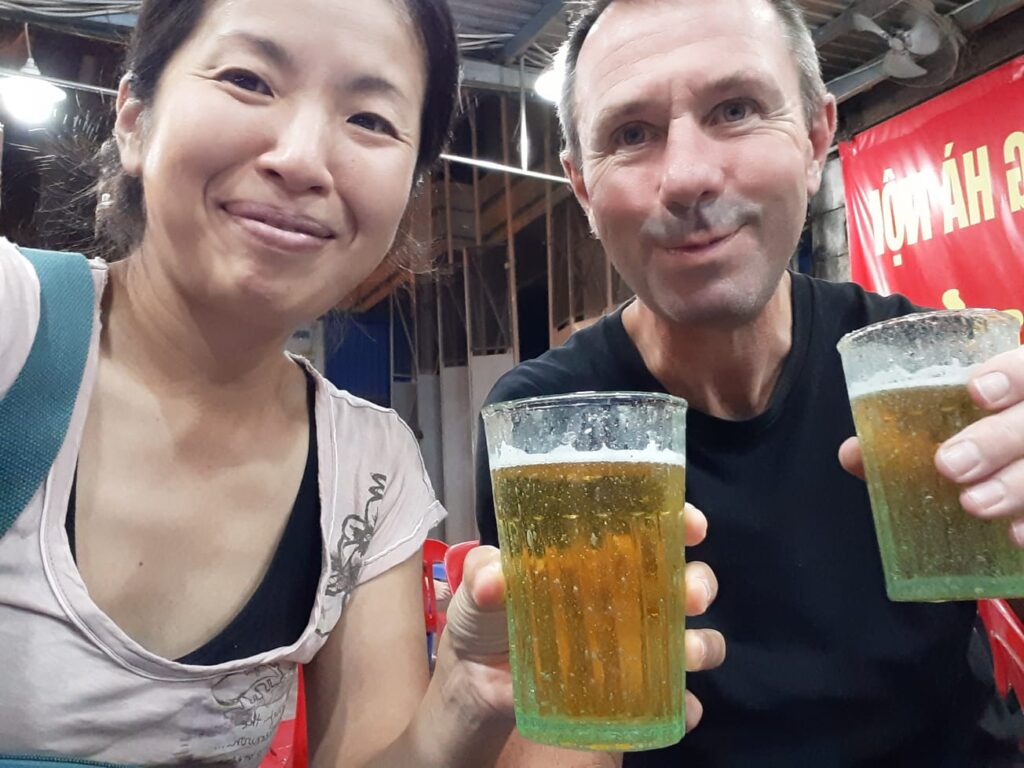 Bia Hoi is a very light beer whose taste does vary from barrel to barrel. It's got a slightly bitter taste and reminds me of a light German beer. It's really very good and has a slight fizz to it.
Is Bia Hoi a good session beer?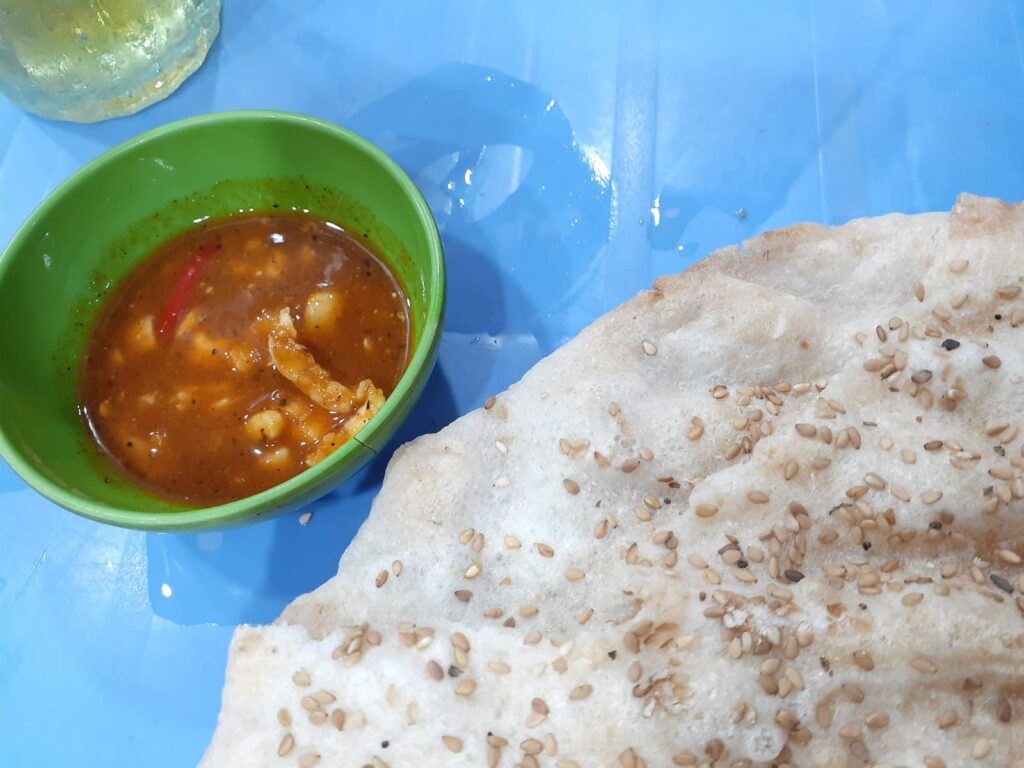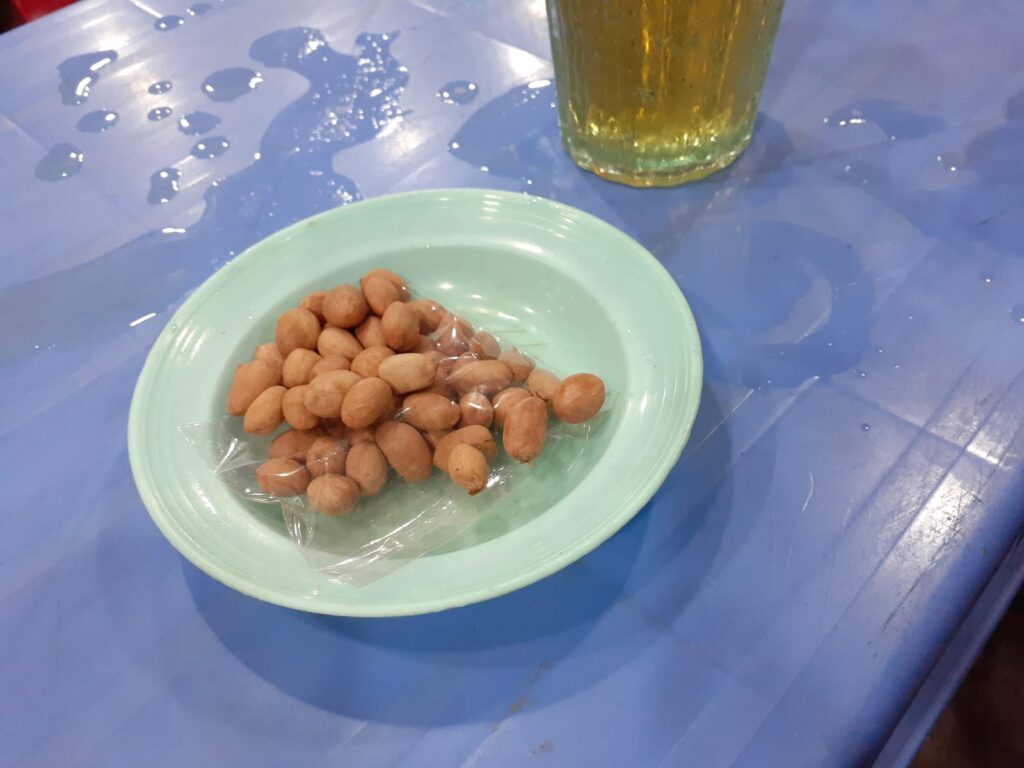 Bia Hoi is a great session beer because it only weighs in at around 3%. This means you can while away your time having a few drinks, watching the world go by and eating different snacks or plates of food
Drinking Bia hoi is a must do cultural activity when in Hanoi!