There are three main ways to get to Dong Hoi from Hanoi; fly, train or bus. 26 years ago I took the bus, 6 years ago I took a night train and this time we flew!
Getting to the airport from Hanoi
The number 86 bus seems to run to the airport from several bus stops in the city without much of a schedule. It's very frequent and we only had to wait about 25 minutes.
The journey took 45 minutes in the early afternoon and cost 45,000 VND for a ticket. It stopped at the International Terminal before backtracking and stopping at the Domestic Terminal.
Hanoi Airport
We were flying with Bamboo Airways and were able to check in online and go straight to security because we only had carry on.
The lines for security were very long, although they moved very quickly. We had to show our passport and boarding pass.
Bamboo Airways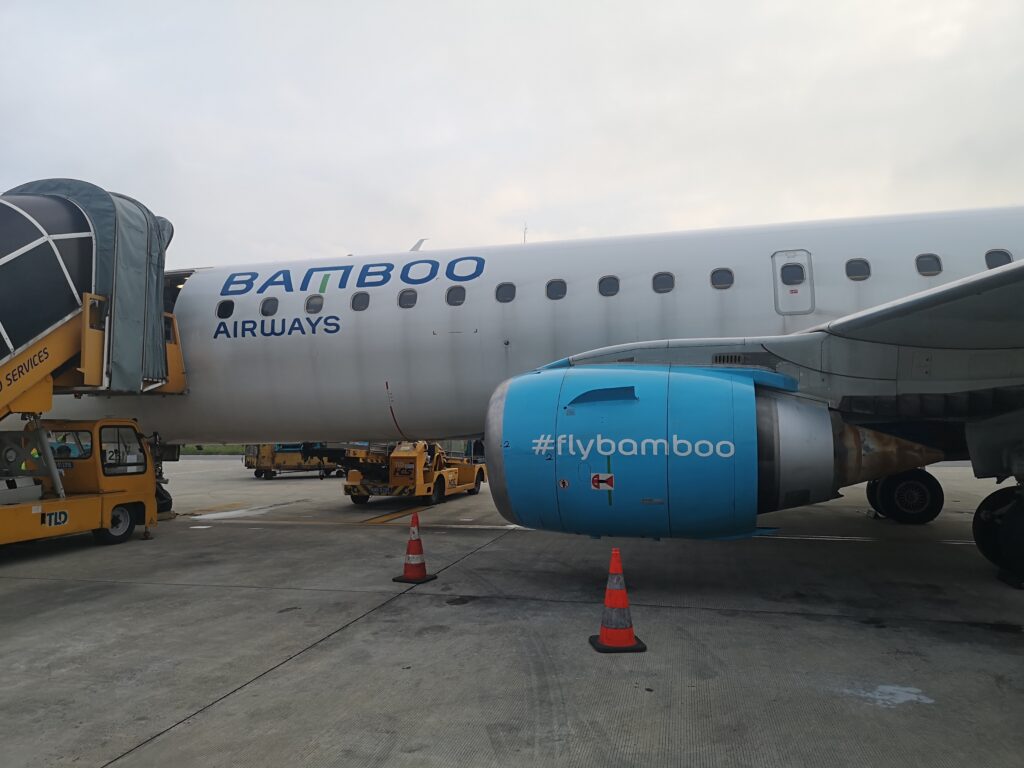 Bamboo is an interesting name for an airline and conjures up images to me of flying in a bamboo plane:)
Bamboo Airways is not a LCC, although their prices are low cost! We paid 45 CAD/33 USD/£28. They fly domestically and gave several international flights to, including to the UK.
The plane was a fairly new Embraer Regional plane with a 2×2 seating configuration. We took a bus from the departure gate to the plane which was boarded both front and rear. Easy!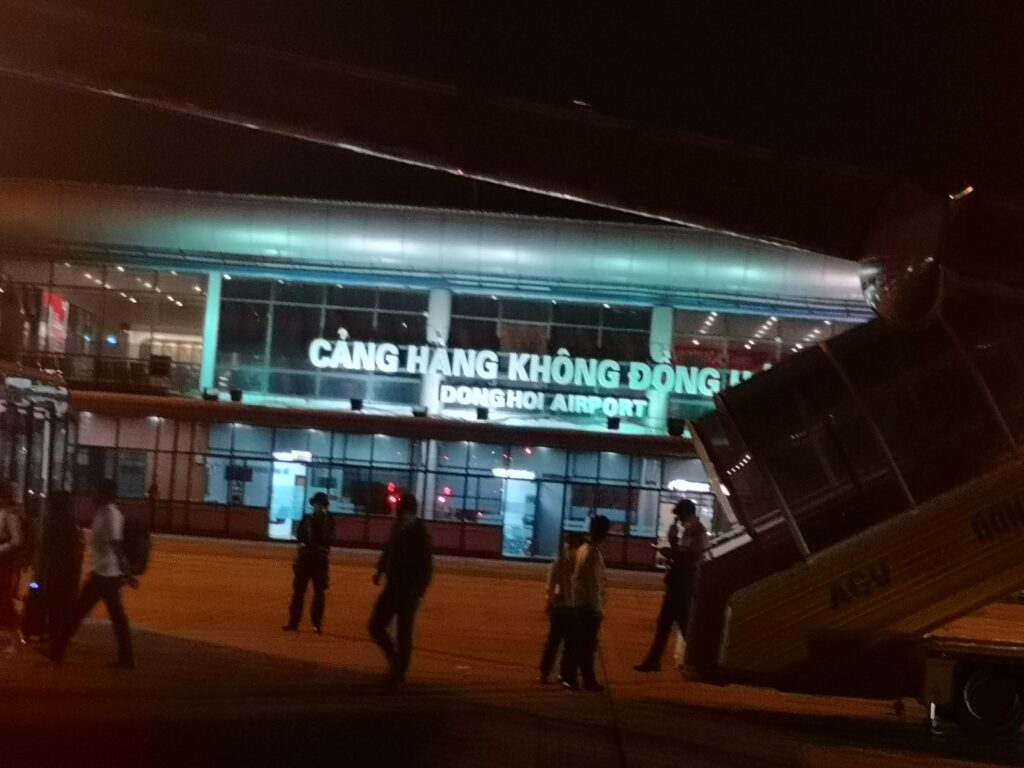 The 50 minute flight was smooth and a bottle of water was served. Smooth landing, bus to the terminal, quick walk through to the Arrivals where we were met by a good friend Sy who took us to his place….Long Nam Plus hotel!