We crossed the border from Cambodia into the city of Ha Tien, Vietnam. From here we will move on to Ho Chi Minh City, but before that we will have a full day of sightseeing in Ha Tien town.
About Ha Tien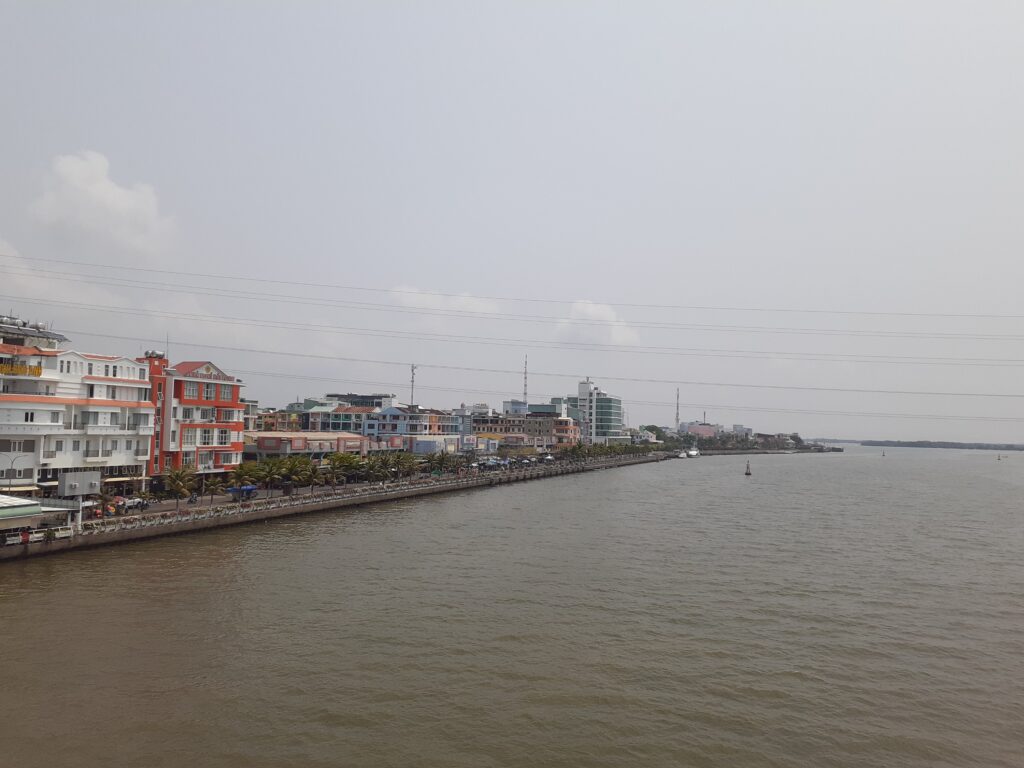 Ha Tien is a city in southern Vietnam. Close to the border with Cambodia, it is a small but lively city.
It is also an access point to Phu Quoc Island, a major tourist destination, so there's lots of traffic to and from the big city of Ho Chi Minh City. However, many foreigners seem to be just passing through, and we saw only one western tourist in the city.
Ha Tien is a small city and the sights are not scattered far apart, so it is possible to explore on foot.
Ha Tien Market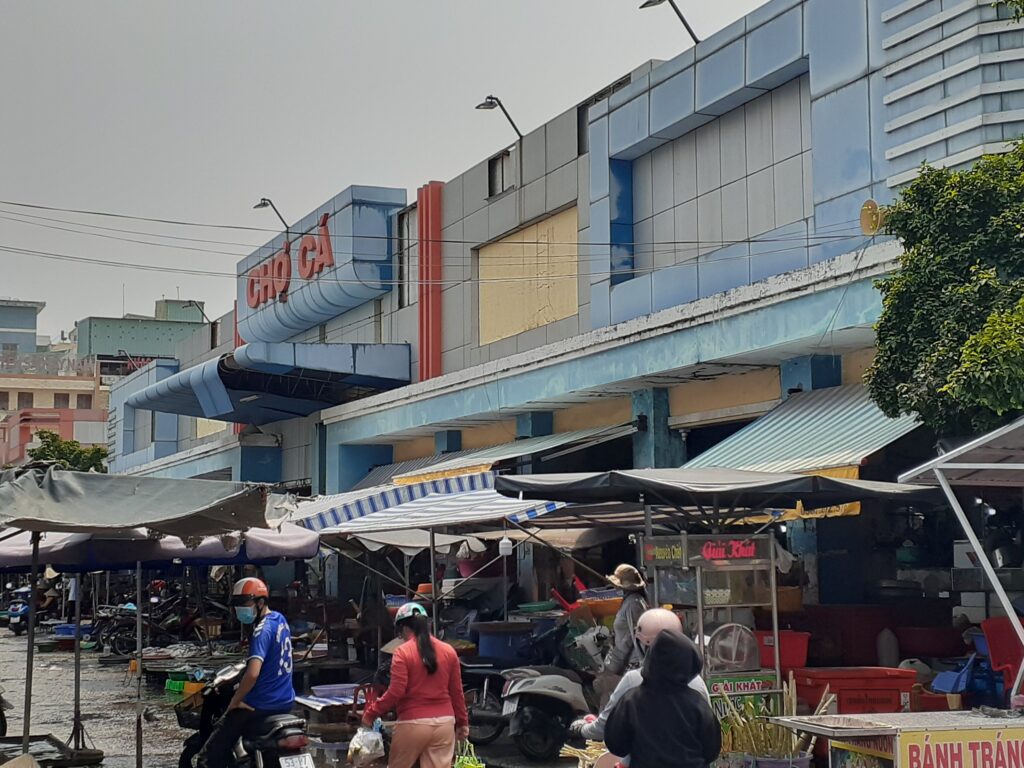 Ha Tien is a seaside town, famous for its seafood, including crabs and oysters. The fish market is located close to the coast and is surrounded by vegetable and flower markets.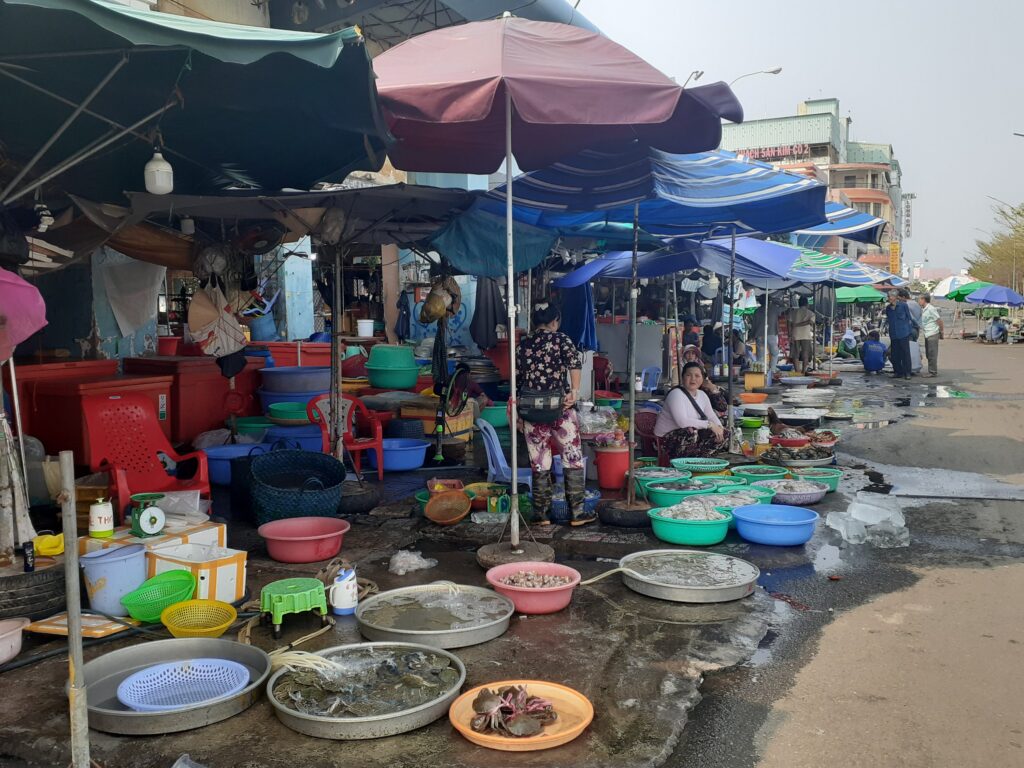 The Ha Tien Market, which sells a wide variety of goods is located in the heart of the city. A good place for a wander around.
Khu Di Tích Lịch Sử Văn Hóa Núi Bình San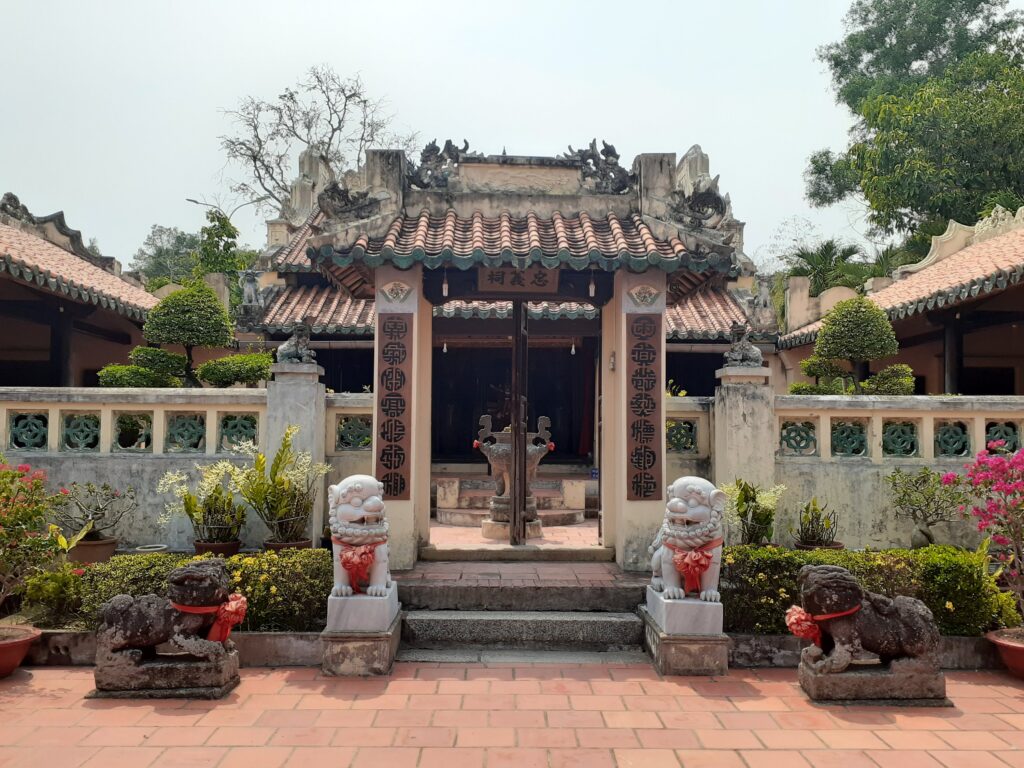 This is an area where there are many tombs on a small hill. It can be entered from the temple at the foot of the hill.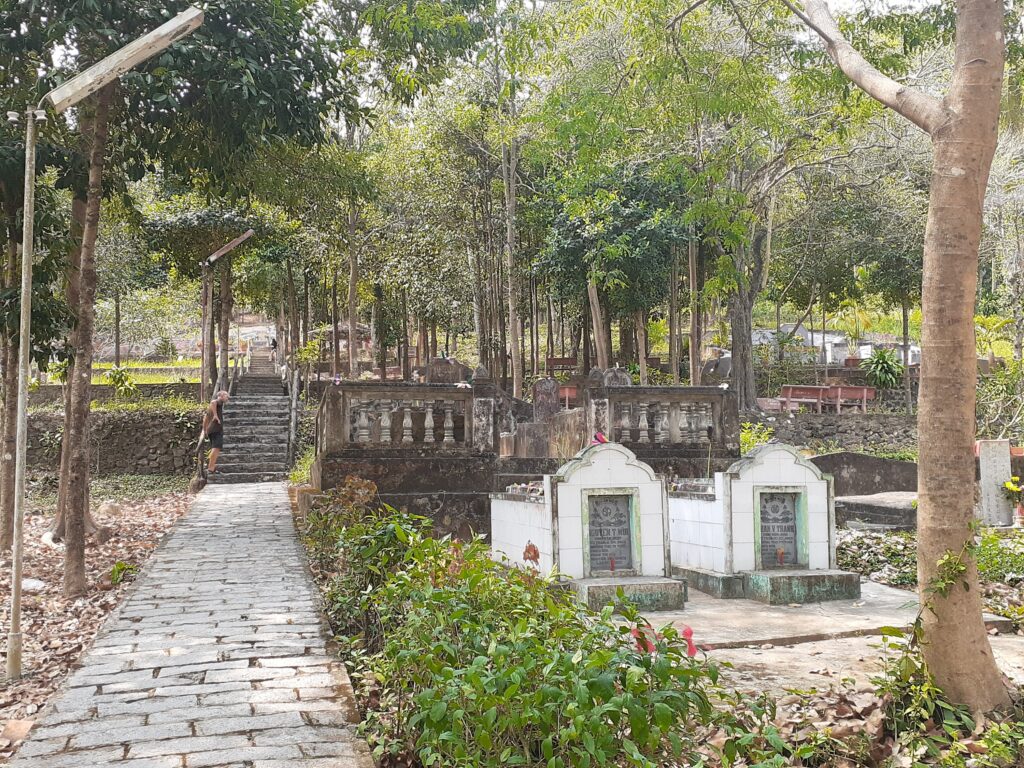 As it is a cemetery, the atmosphere is quiet and calm.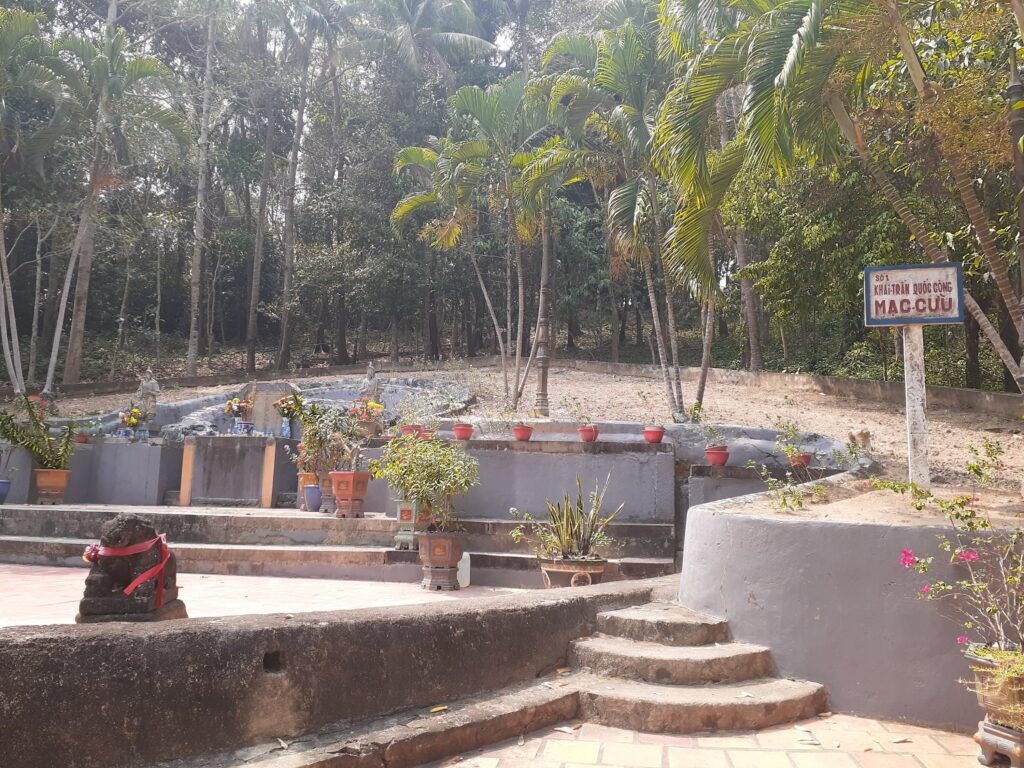 Phu Dung Pagoda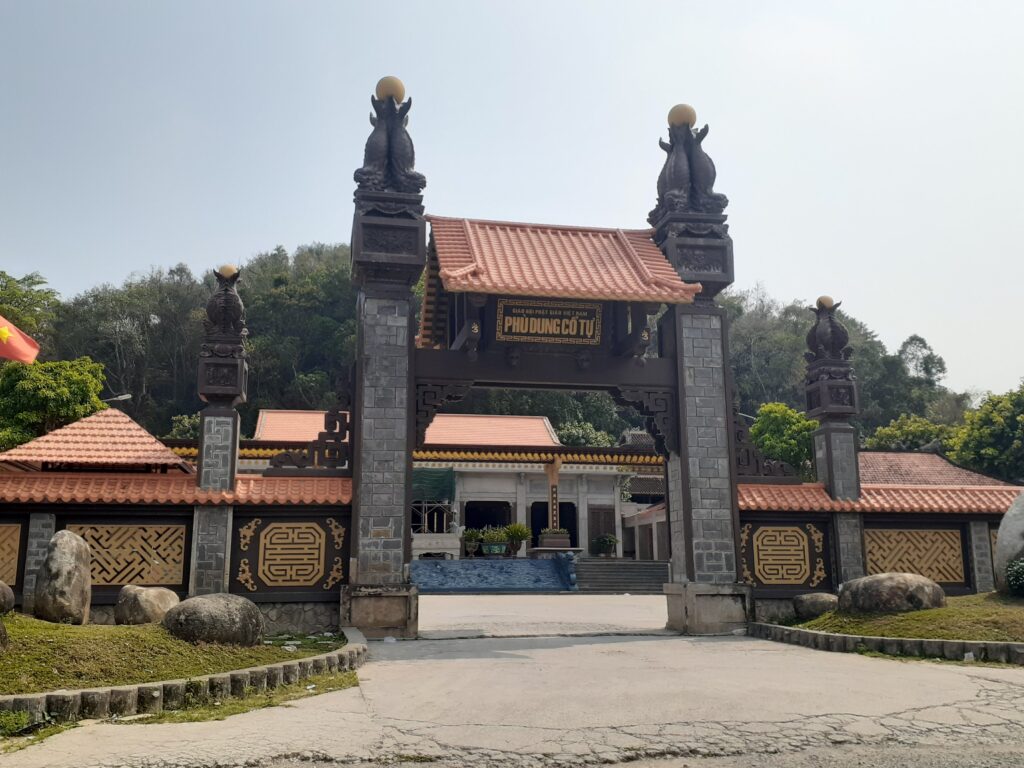 This temple is located at the bottom of a flight of steps north of Cemetery Hill. Renovation work is currently underway and it may be better to wait until the work is completed before visiting the temple.
Brick Kiln Buddhist Temple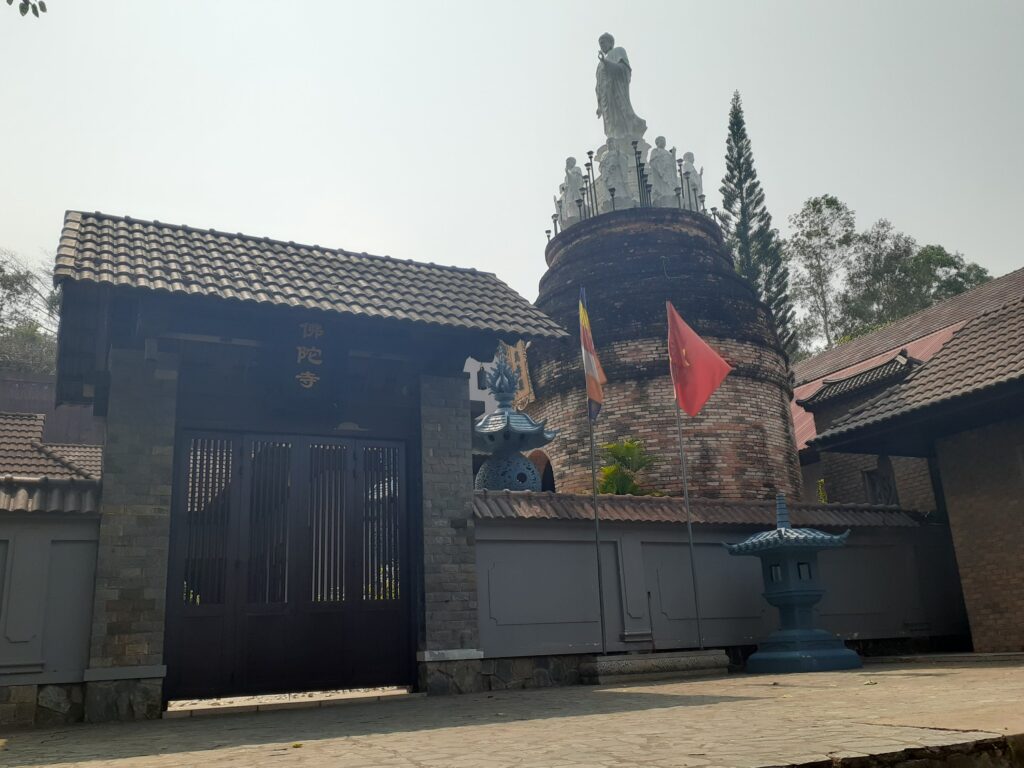 This is a Buddhist temple with a brick pagoda. The gate was closed that day, so we did not enter, but the brick pagoda can be seen from the outside.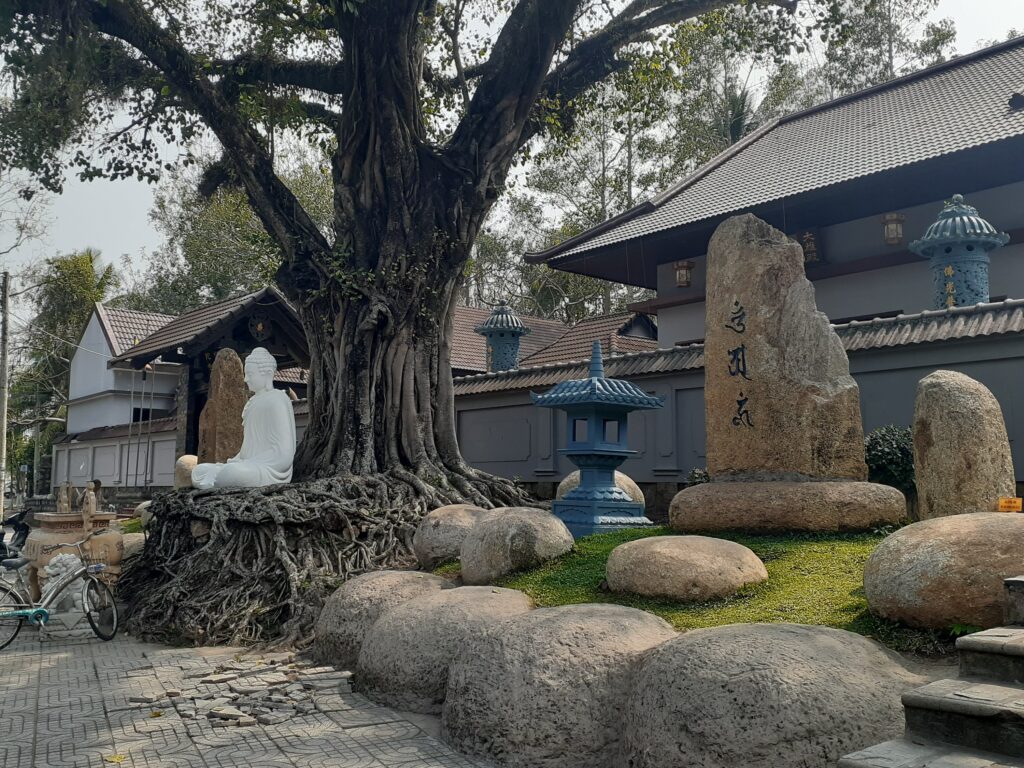 Ha Tien Teochew Assembly Hall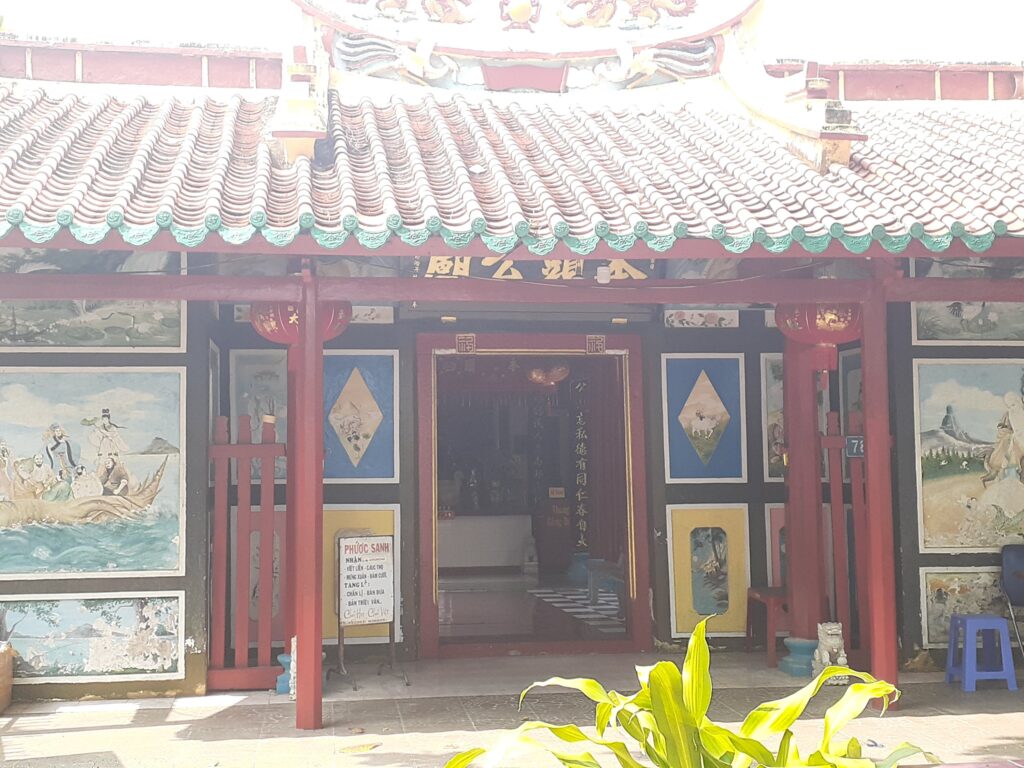 The name 'Assembly Hall' is shown on the map, but it looks like a Chinese temple. It has a calm atmosphere and can be visited in peace and quiet.
Ngoc Tien Monastery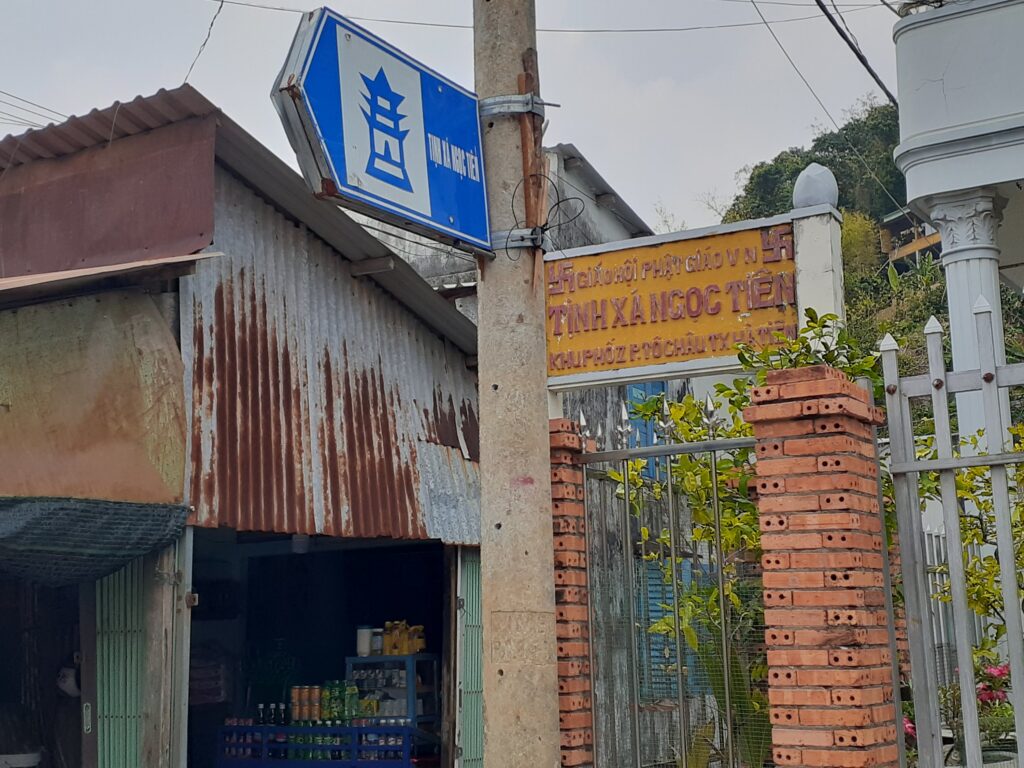 The monastery is located in the north-east on the side across the main bridge from Ha Tien town. Look for a small access road when you see the yellow building on the hill.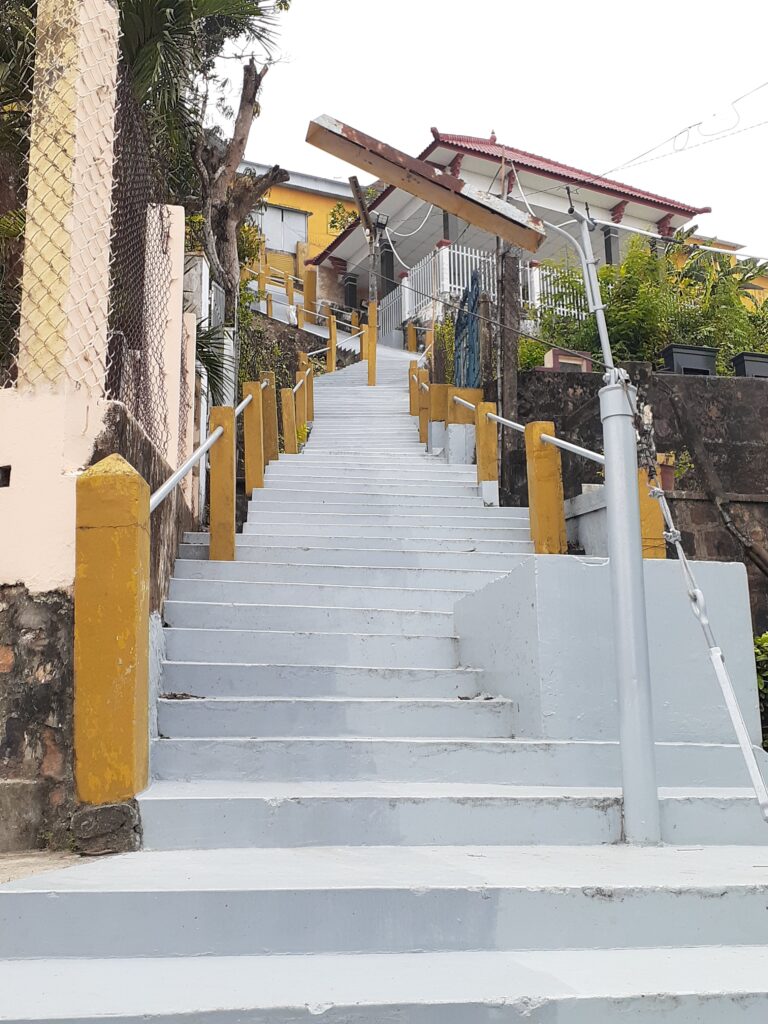 After a short walk, stairs appear. The monastery is at the top of the stairs.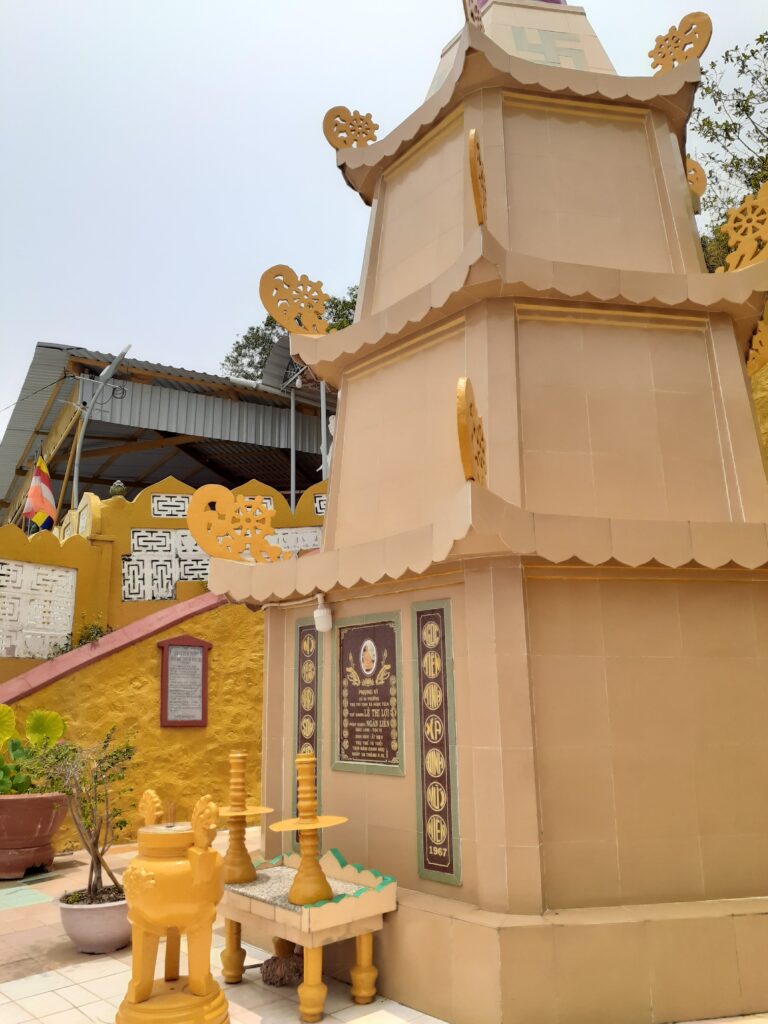 The monastery overlooks the city of Ha Tien on the other side of the river.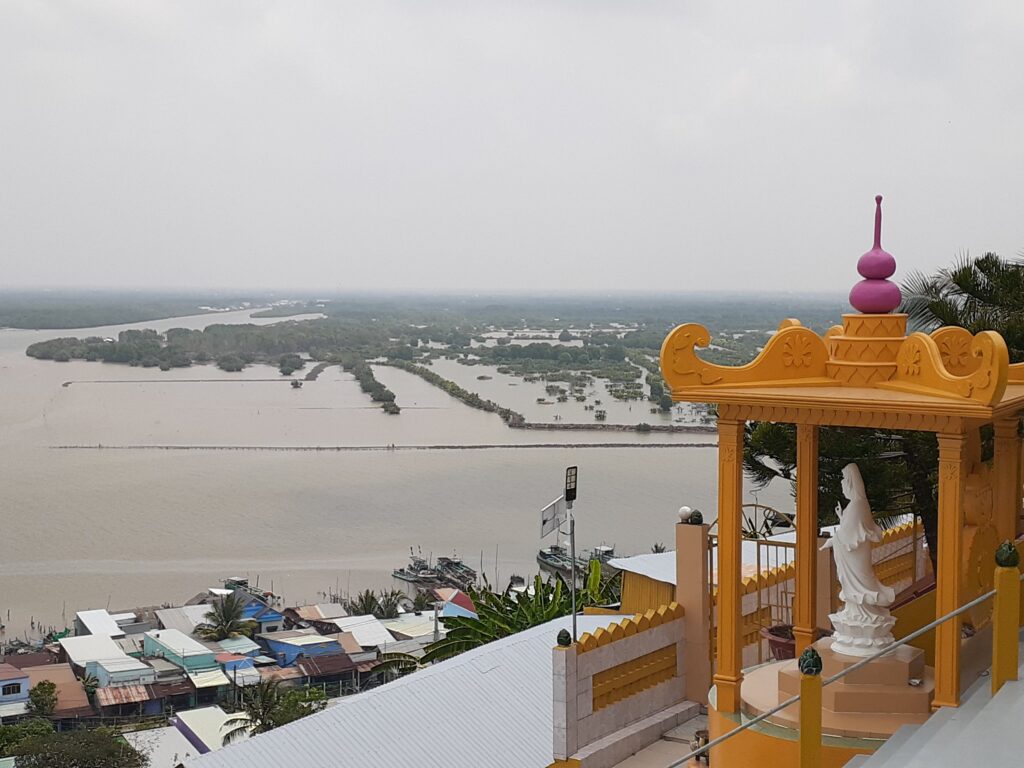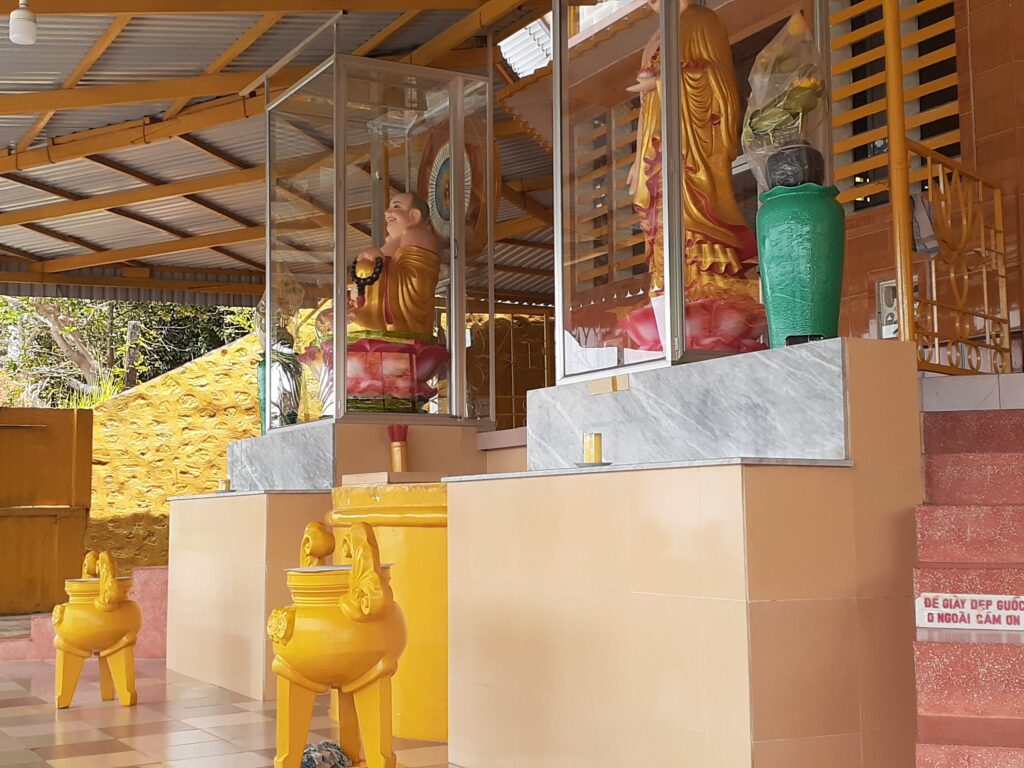 There is a main hall at the top, but it was quiet and empty. There was also a toilet next to the stairs. Always practical.