After a night at our friends in Denau, we crossed the border into Tajikistan to Dushanbe.
The border crossing points we used were Sariasia in Uzbekistan and Tursonzoda in Tajikistan, which are not clearly marked on Google Maps but are named on Maps.me.
It was the first time for both of us to enter Tajikistan, so we were a little anxious, but it was a completely smooth border crossing.
The journey from Denau to Dushanbe
There seem to be two border crossings from the city of Denau into Tajikistan, but we passed through the northern border. It is approximately 45 km from the city of Denau.
The day before, we had stayed at a friend's house 30 km from Denau, and from there it was about 10 km to the border. In the morning, we were given a lift to the border.
Departure from Uzbekistan (Sariasia checkpoint)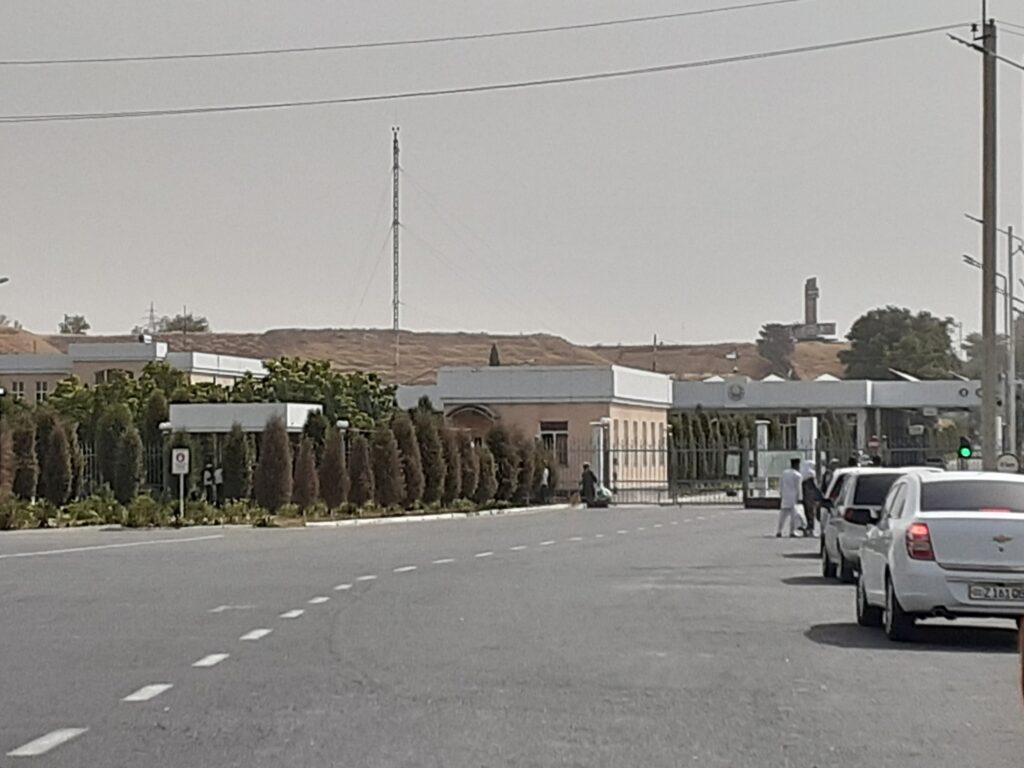 As soon as we arrived at the border, a money changer approached us. The exchange rate was not perfect, so we only exchanged 100,000 Soms into Tajik currency, the Somoni.
After that, we went to Immigration. We showed our passport at the entrance, and after scanning our luggage there was passport control.
The Immigration officer asked us to submit our accommodation registration, which we handed over for the two of us at once. This was quickly checked and stamped with an exit stamp. We had now left Uzbekistan.
After leaving the building, we walked 100 metres to the Tajikistan immigration office.
Entering Tajikistan (Brotherhood checkpoint)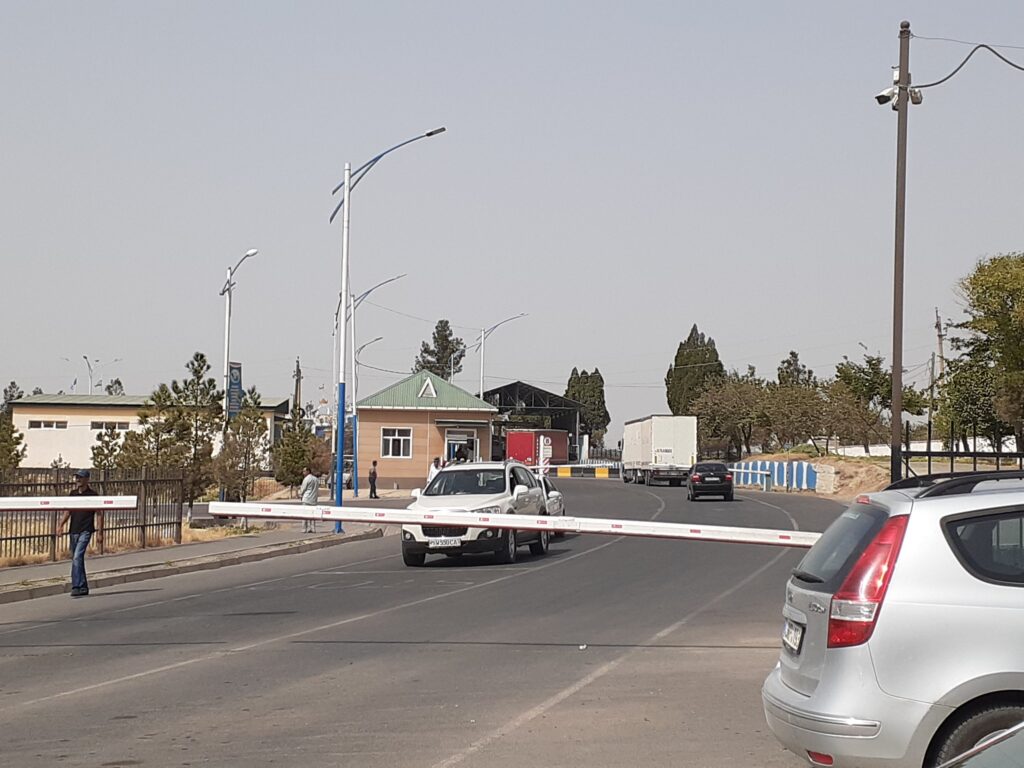 Tajikistan Immigration for arrival is on the right as you face the building. On entering the building there was a counter where three immigration officers were working. When we presented my Canadian passport (I have a British and a Canadian passport) and Mai's Japanese passport, the officer stood up and checked a piece of paper on the wall of the room. It seemed to be on the list of visa waiver nationalities. And then, he stamped entry stamps on our passports. "Welcome to Tajikistan"… We were warmly welcomed to Tajikistan!
Shared taxi from Tajikistan border to Dushanbe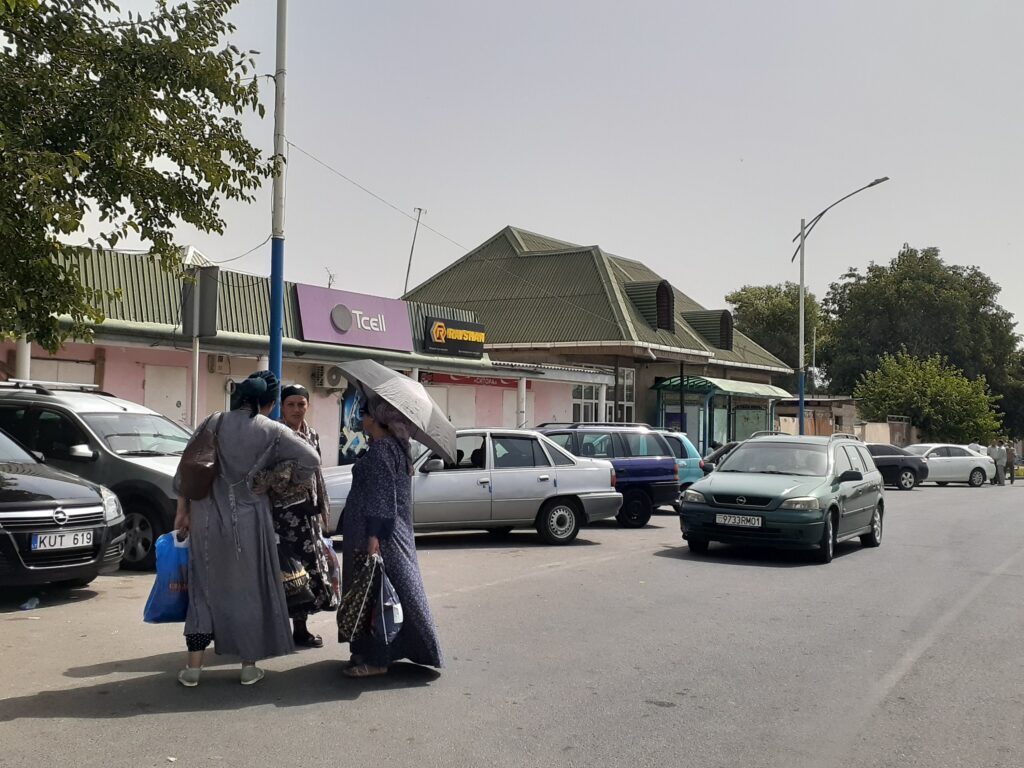 As soon as we stood at the exit of the Tajik Immigration office, several drivers approached us. Many passenger vehicles are waiting outside the building.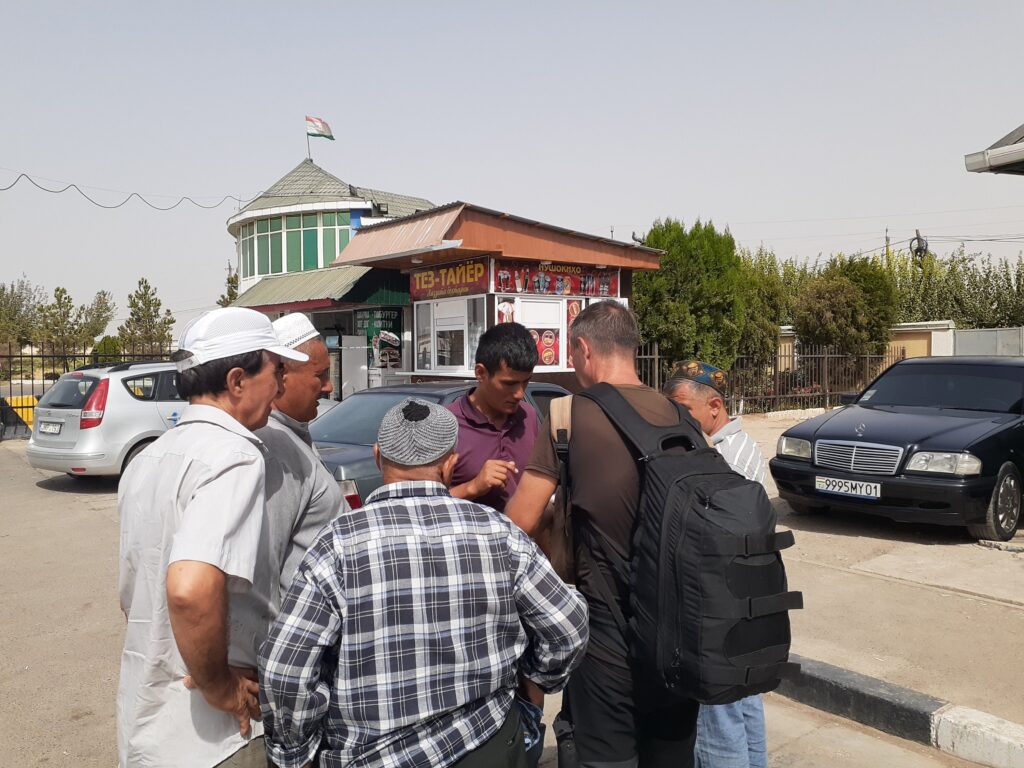 The price for a shared taxi to Dushanbe seems to be 50 somoni (about USD 5) per person. We waited for two more passengers to arrive and left the border at 10:20 am.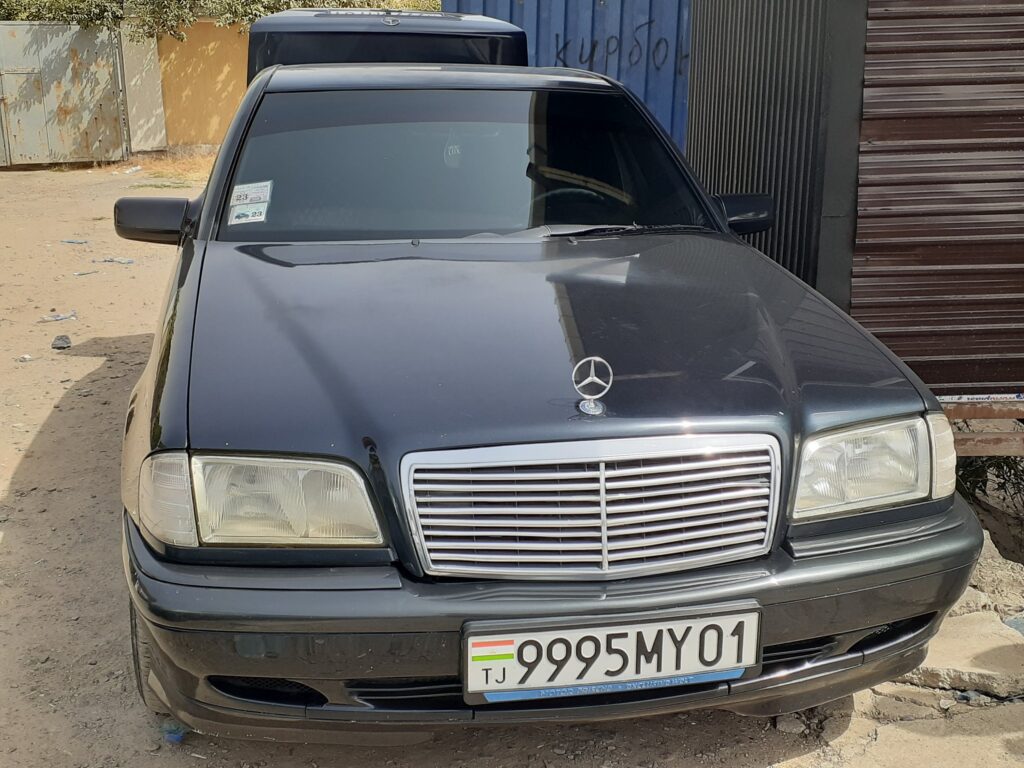 Arrival in Dushanbe: 11:45 am
The distance from the border to Dushanbe is approximately 65 km. The vehicle dropped off other passengers en route in a town 30 km before Dushanbe, picked up another passenger and headed for Dushanbe.
We got off in front of our booked hotel at 11:45 am. It was a very smooth border crossing.