After two nights in Termez, we travelled to Denau, a town about 145 km away.
Buses seem to run from Termez to Denau, but we decided to take a shared taxi.
Shared taxi stand from Termez to Denau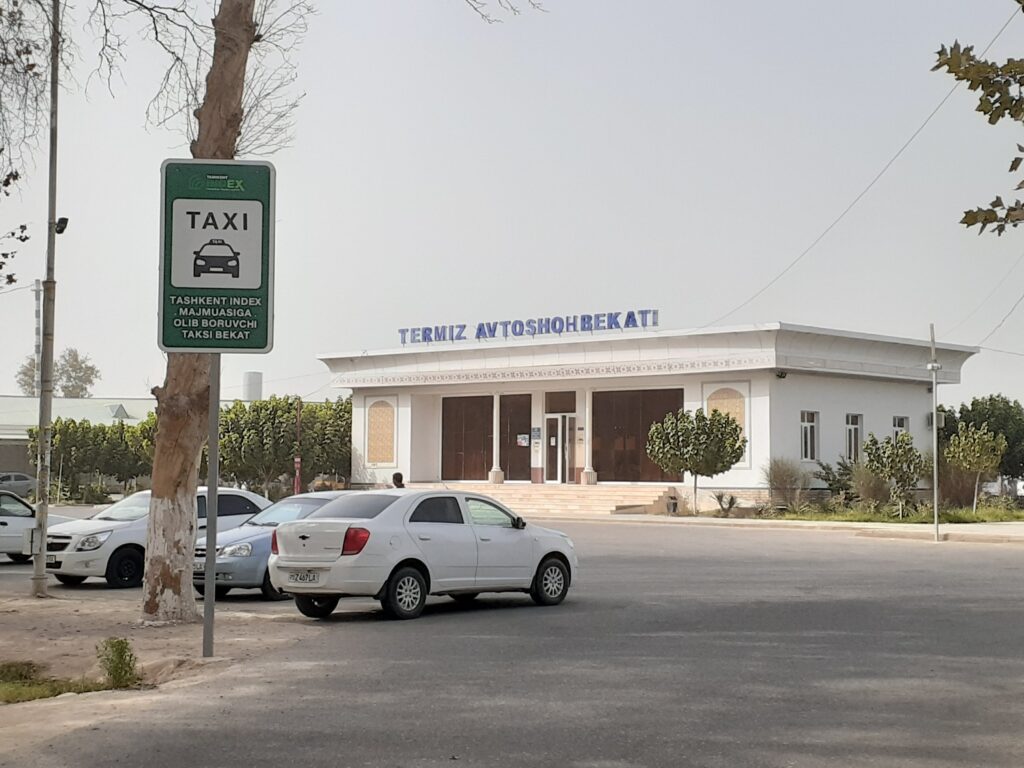 The shared taxi stand to Denau is located west of the town centre by the motorway. We took a taxi from the hotel where we were staying and it cost 10,000 som. When we arrived, there were many cars parked and several drivers approached us.
Shared taxi fare from Termez to Denau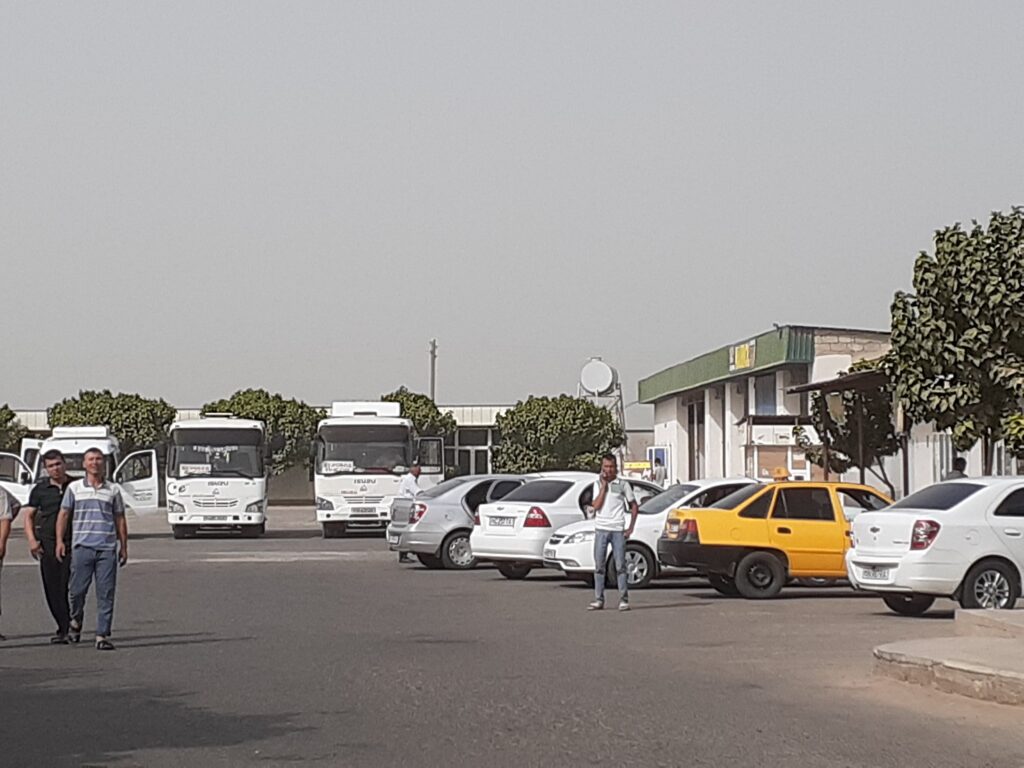 The price for a shared taxi fare to Denau seems to be 50,000 som per person, but you have to negotiate as they will haggle at the first quotation. We settled for 45,000 som per person to Denau.
Departure from Termez: 9:08 am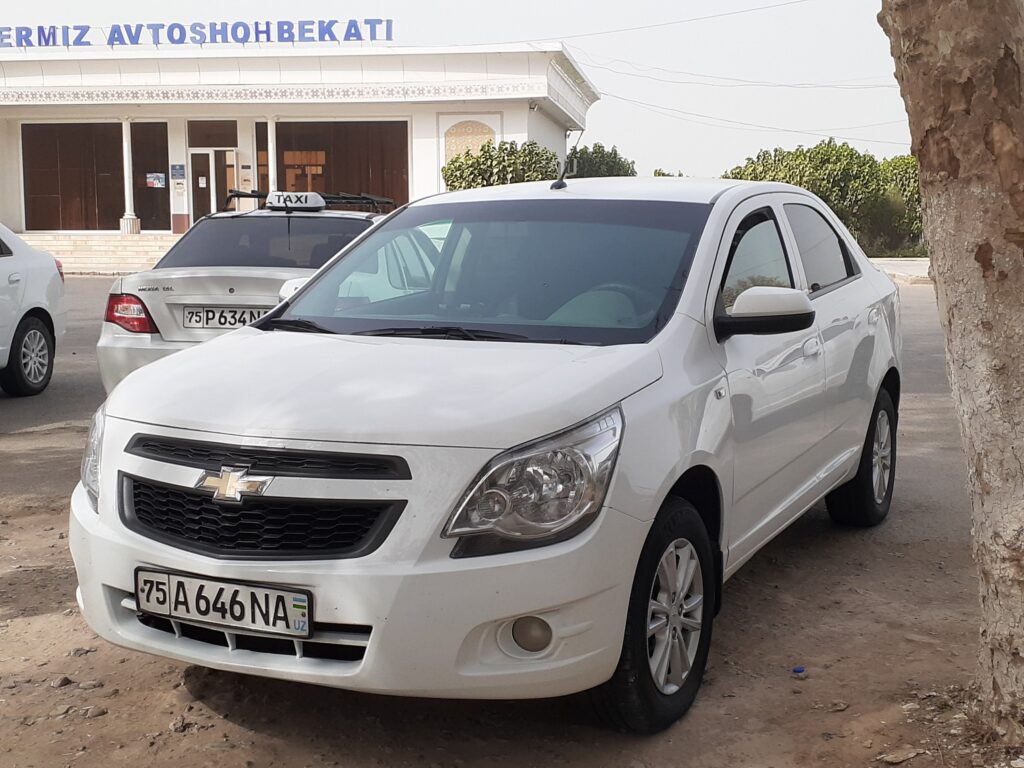 When we arrived at the taxi stand, there were no other passengers bound for Denau, but within five minutes two more passengers arrived and we were off. The time was 9.08 am.
To be honest, this driver was the worst taxi driver we have ever had in Uzbekistan. He made a little trouble with another driver before we got in the car. Having a short temper is not a good quality for being a driver. He ignored traffic lights and was very aggressive in overtaking.
Arrival in Denau: 11:45 am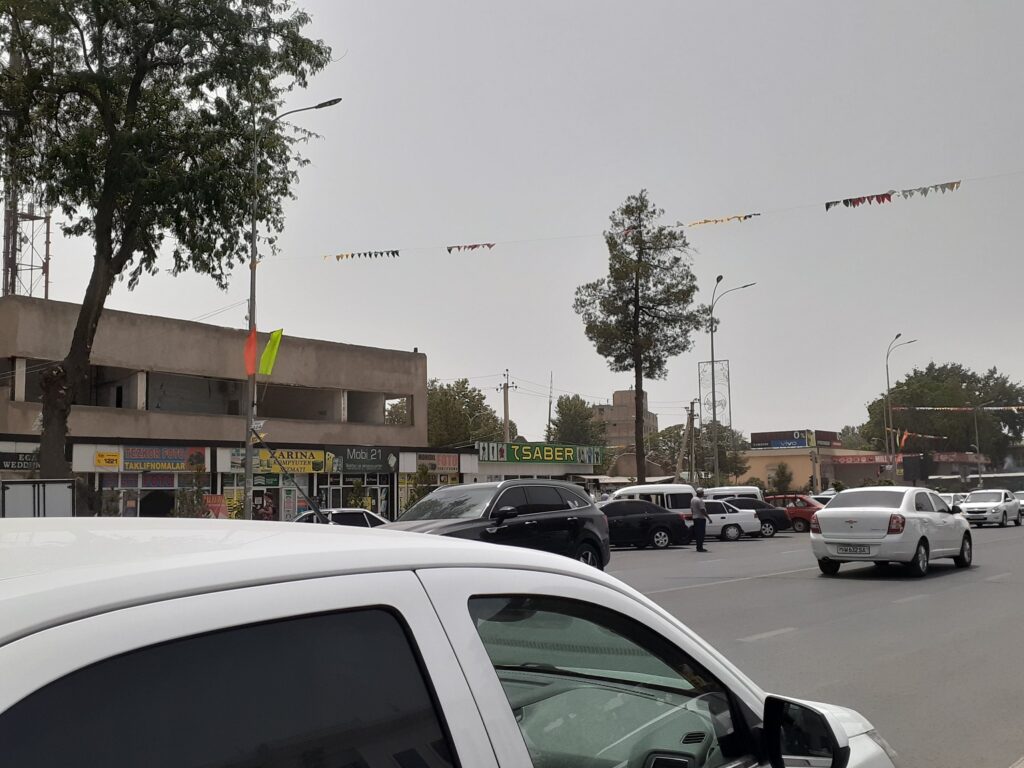 Anyway, we arrived safely in the town of Denau. The time was 11:45 am.
However, the driver, who was a real pain in the ass, said the fare would be 65,000 som, even though we had agreed on 45,000 som per person. This seems to be a common thing in Uzbekistan, but we had always stood firm.
An Uzbek man with good English, who had previously shared a taxi from Bukhara to Karshi, had come to pick us up in his car because he lived near Denau. He laughed haha and said, "People can change their minds," and paid the difference in taxi fare for us. Well, we did not waste our time anymore, and we were going to his house in his car. We then paid him the difference.