We spent one night in Qarshi (Karshi) to do some sightseeing and break up the journey to Termez. The city of Qarshi is relatively large, but there is not much to see.
Sandal repair at a local market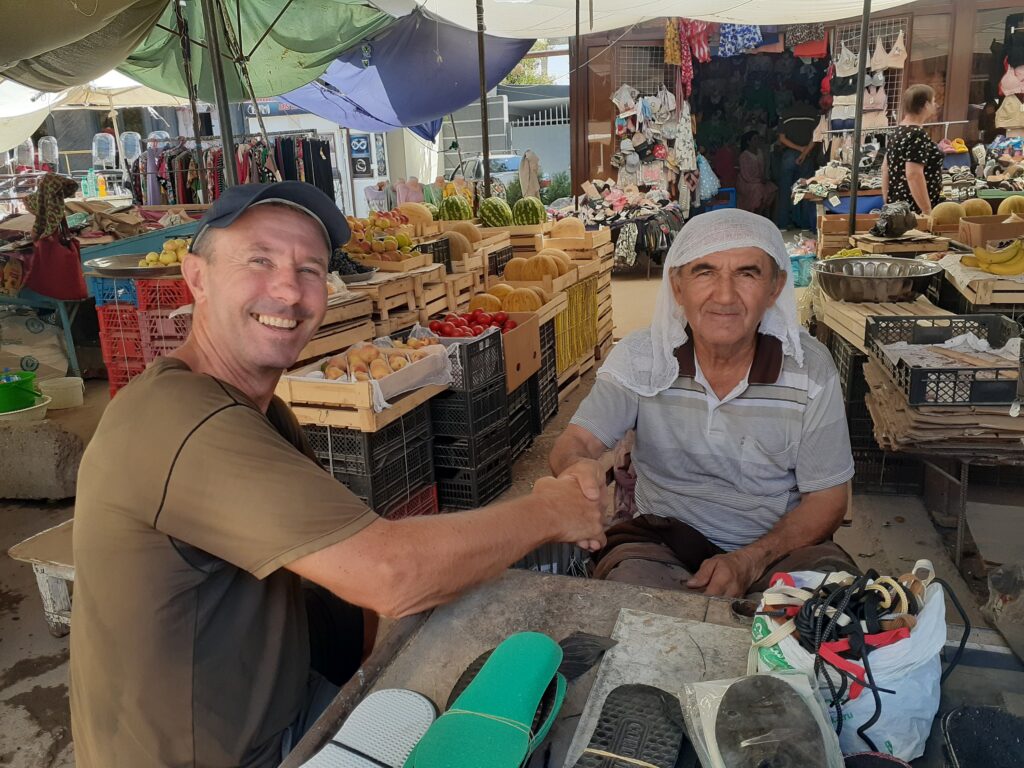 We arrived in Karshi from Bukhara and checked into our hotel in the early afternoon. From here we went on a half-day sightseeing tour.
As we walked from our hotel, we came across a local market. The whole street was lined with shops and bustling with locals. My sandals had just broken and I wanted to have them repaired, so we went to a shoe repair shop in the market and had them fixed. I asked him how much, but he didn't answer, so I gave him 10,000 som and he smiled and shook my hand.
Tea break with samosas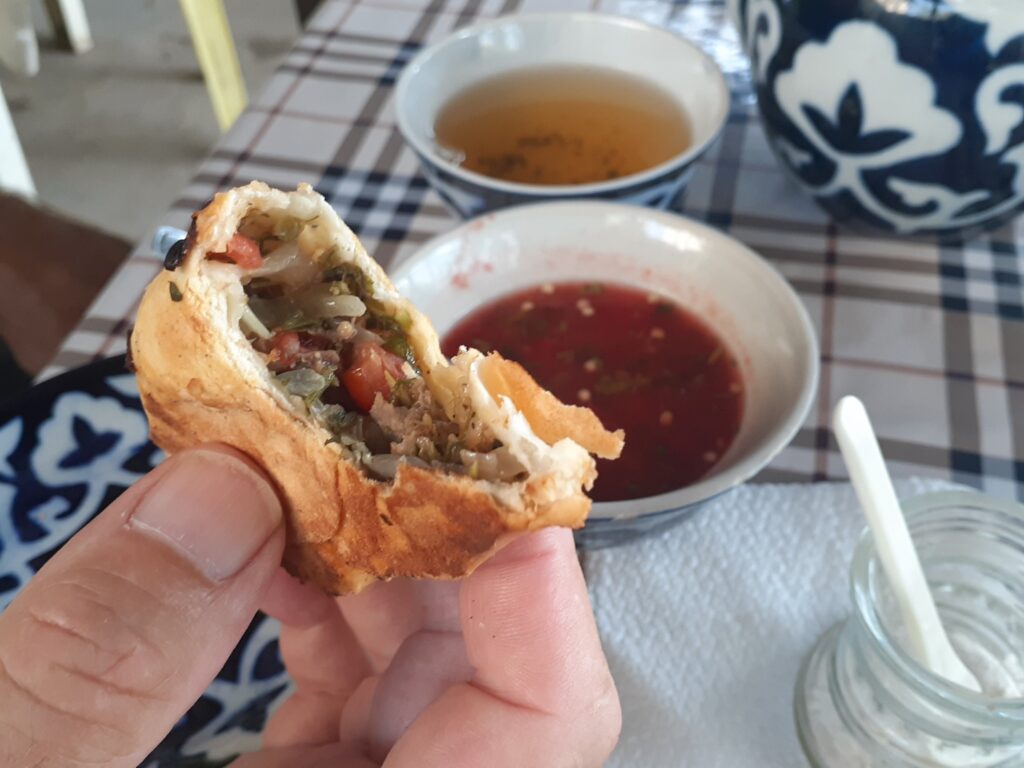 I got my sandals fixed and started walking in a good mood, but we hadn't had a proper lunch and was feeling a bit peckish. Just then we came across a samosa shop.
The samosas were baked in a stone oven in front of the shop and looked delicious in the basket. We quickly entered the shop and ordered samosas and tea. The samosas here are not fried in oil, but baked in the kiln. That's why they are crispy and tasty without being sticky.
The accompanying slightly spicy tomato sauce was also fresh and tasty, and we had another samosa. Four samosas and a pot of tea cost a total of 18,000 som.
Kok Gumbaz Mosque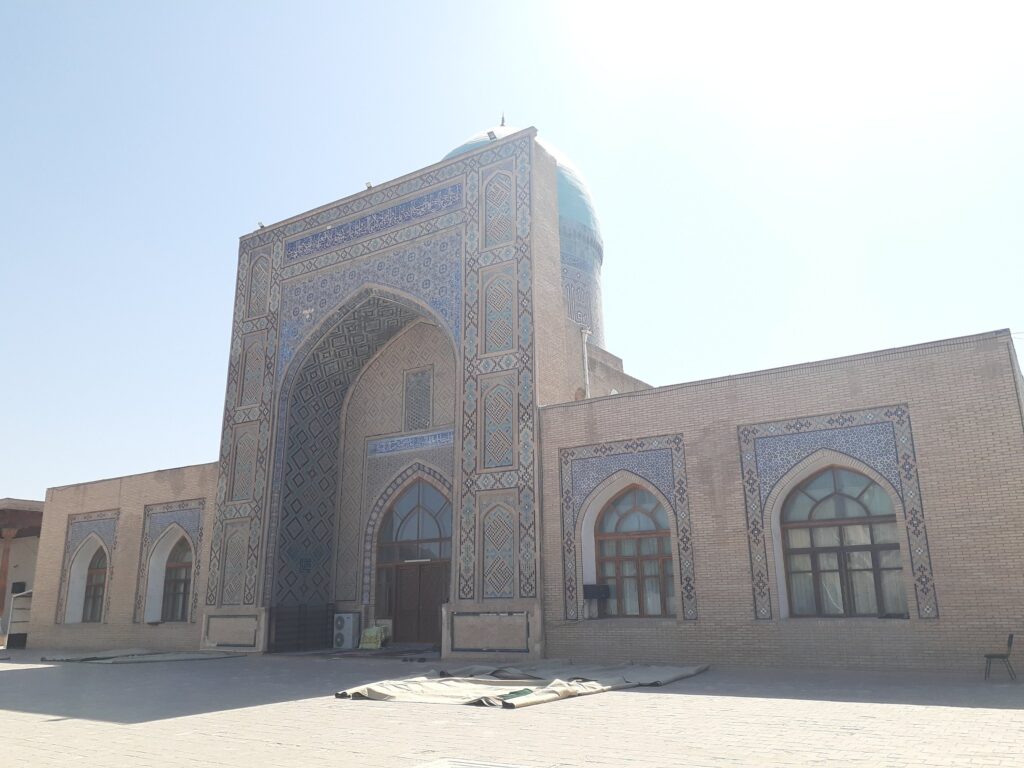 This mosque was built in the 16th century and has been modified several times since then. It is currently used as a mosque for Friday prayers.
Military Park (Park Vatanparvar)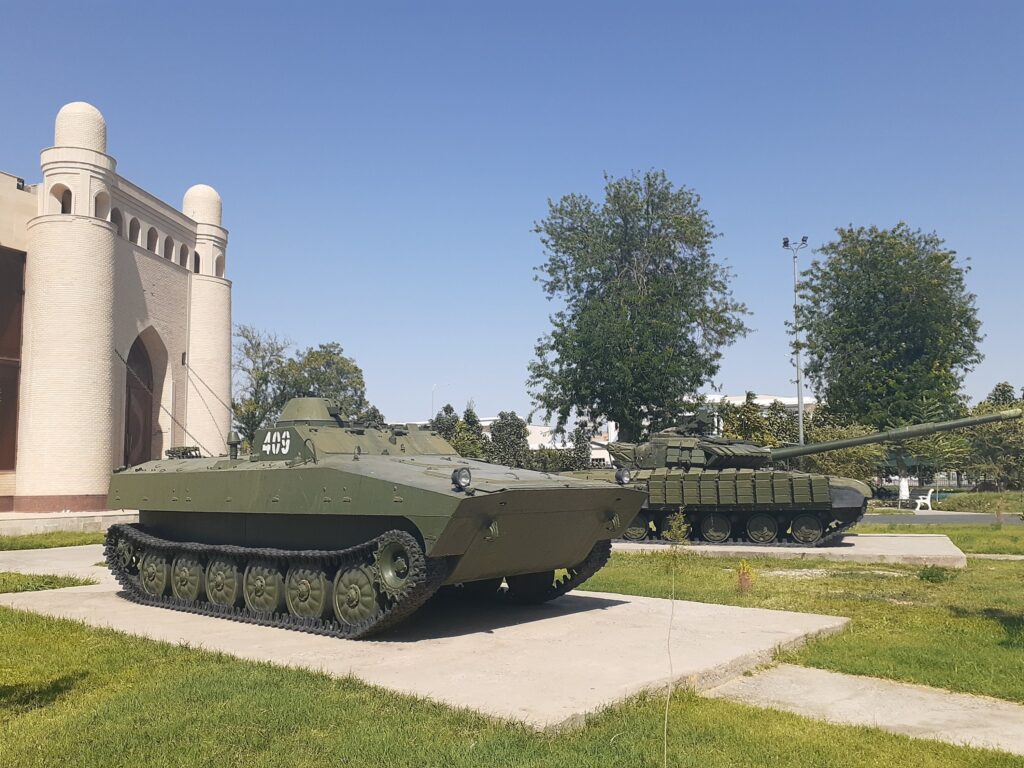 This park looks very strange with tanks and aeroplanes on display in the blue sky in a grassy park. The fighter planes are arranged around a cylindrical building, and the central building was closed when we visited.
Old Market ("Eski Shahar" Dehqon Bozori)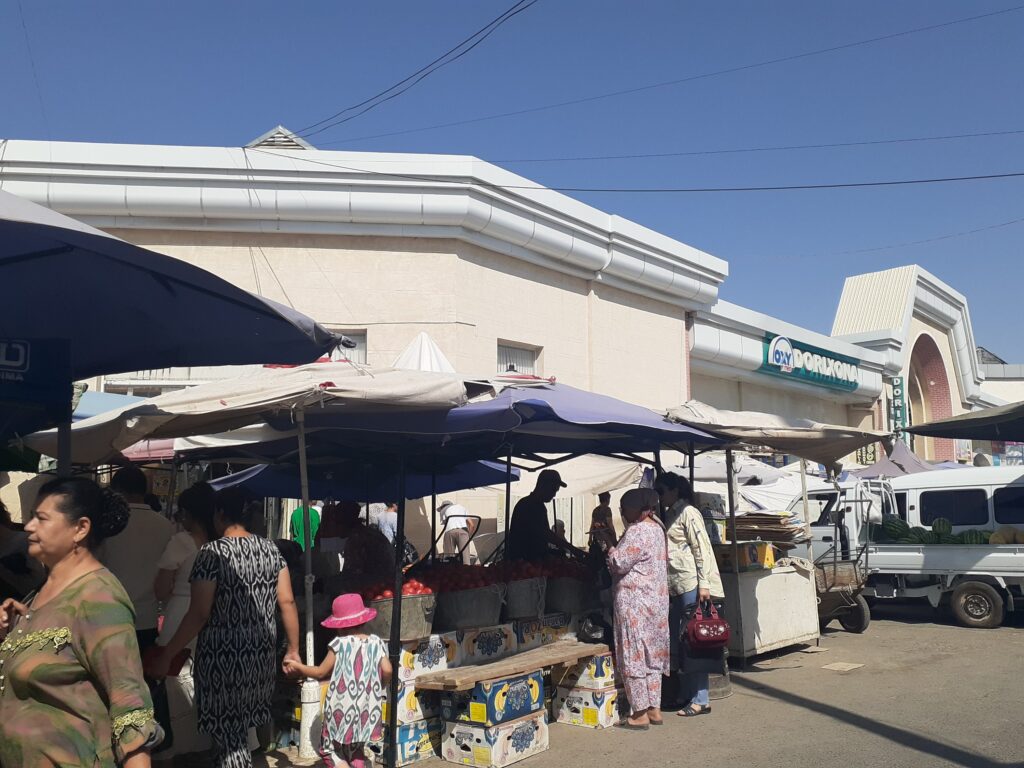 The Old Market is located in this area. It is a large space with many shops, but unfortunately it was already closed at that time. It must be lively in the morning.
Bekmir Madrasah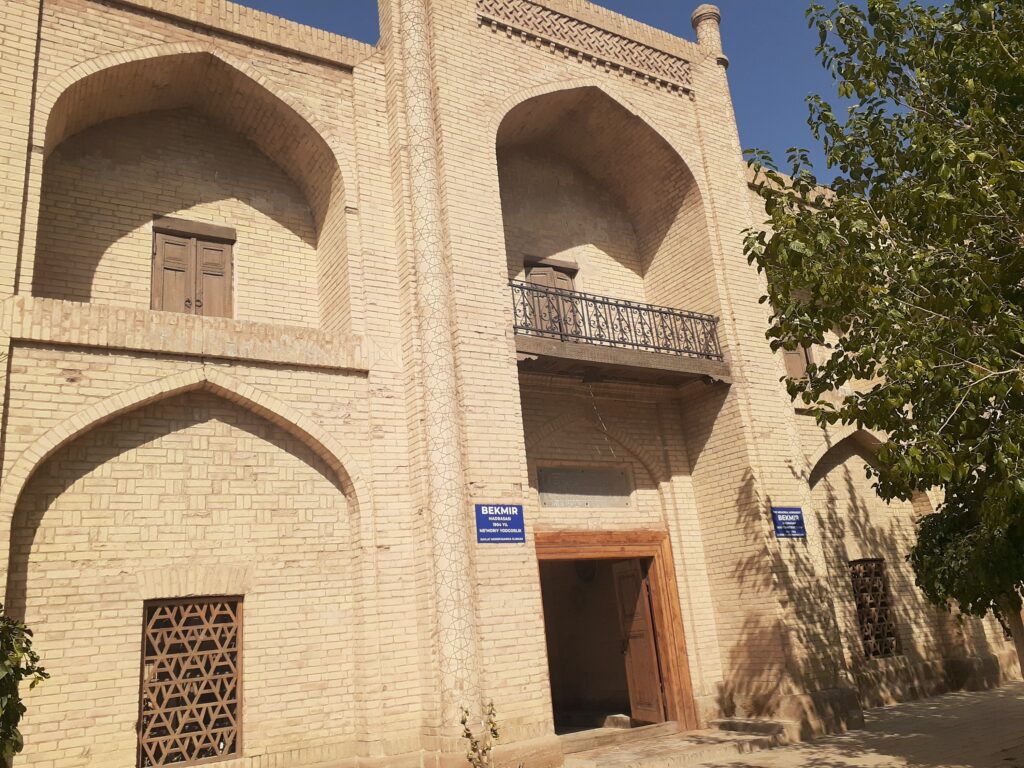 Bekmir Madrasah is a small madrasah in the same area as Odina Mosque. It has a two-storey facade, but the buildings surrounding the courtyard are single storey.
Odina Mosque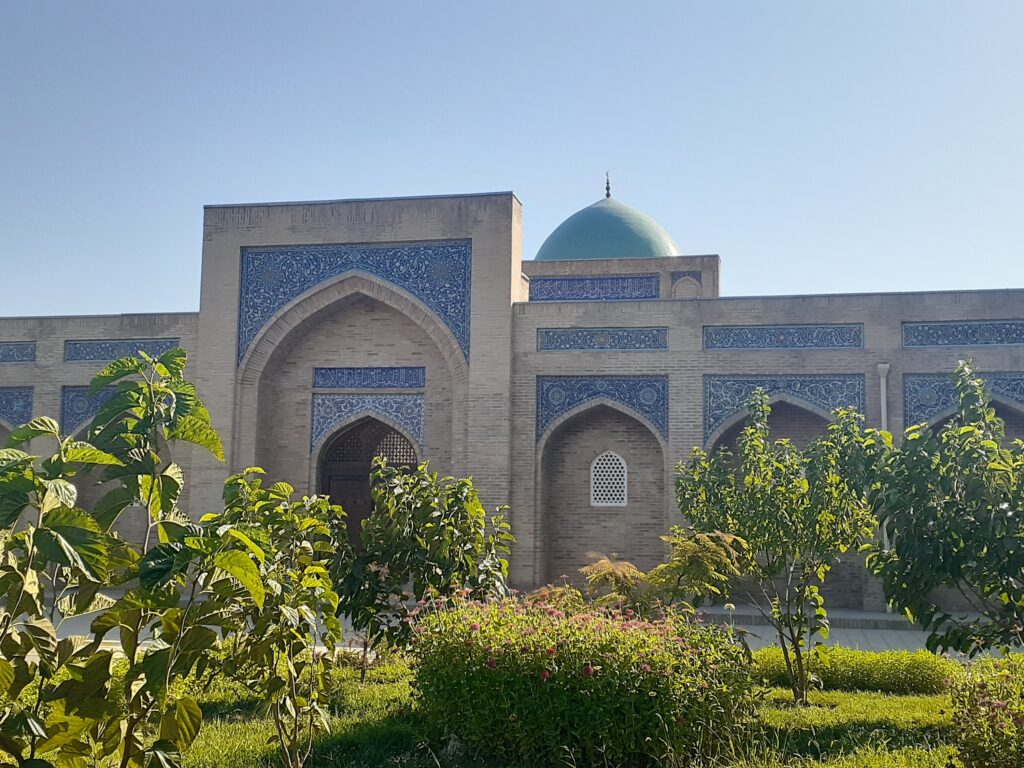 Odina Mosque is located near the Beck Mill Madrasa. Formerly used as a prison, it dates back to the 16th century.
Sardoba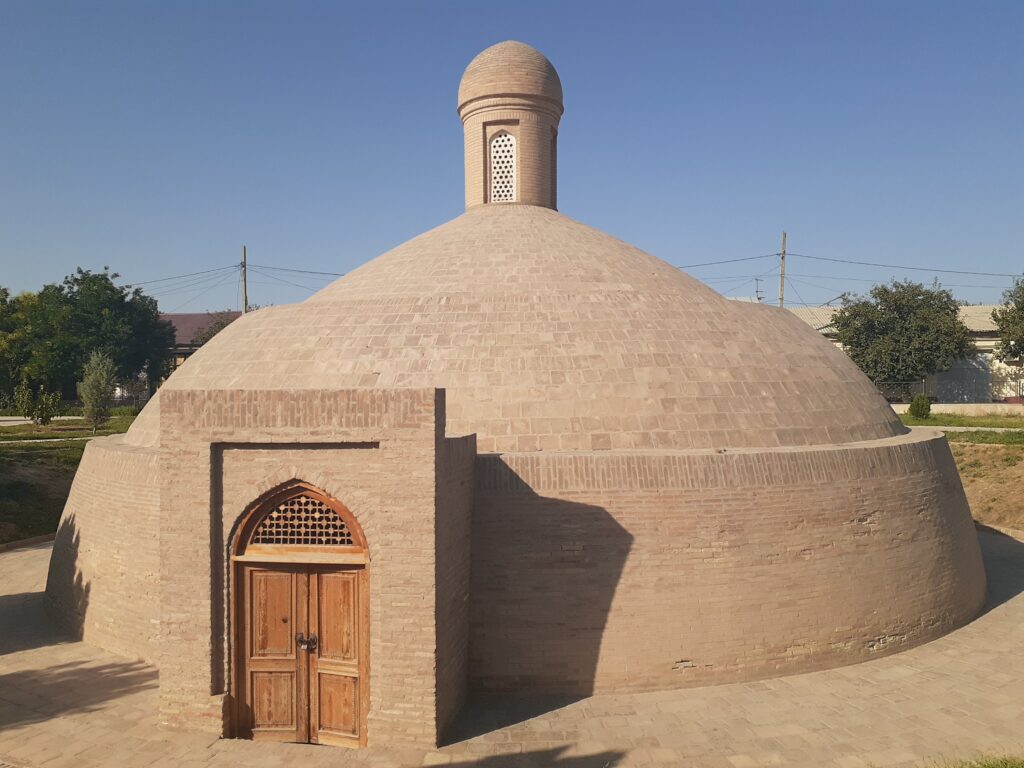 Outside the Odina Mosque is the Sardoba, where water was stored for use in the mosque.
Qilichboy Madrasah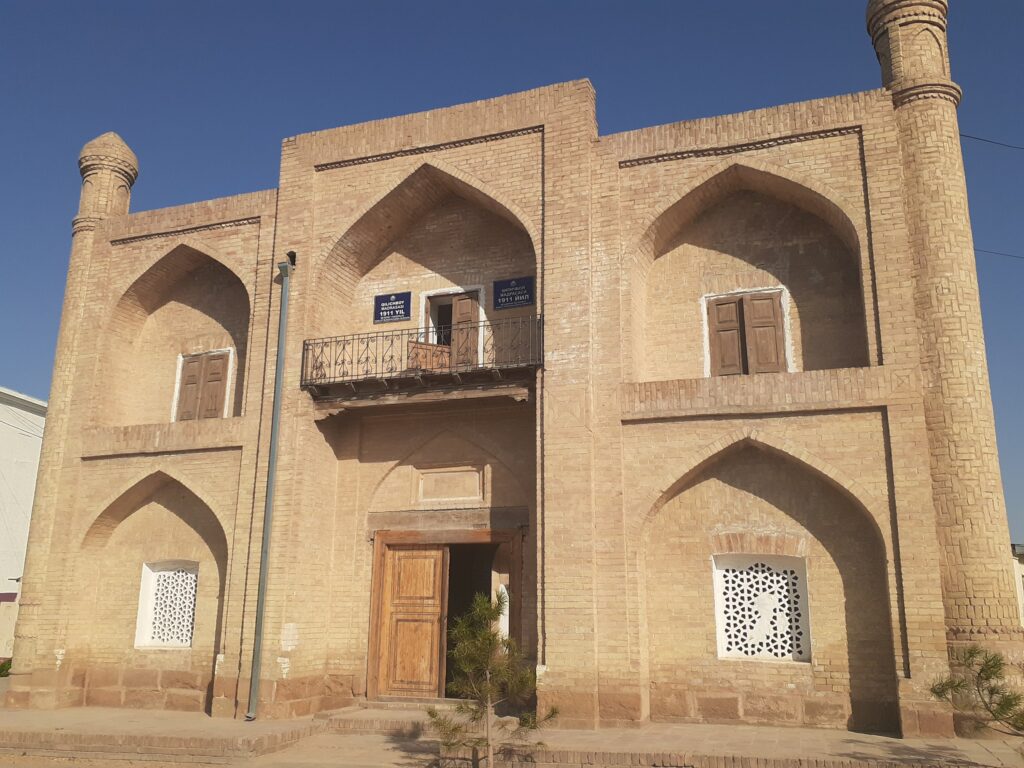 A small madrasah that we happened to spot while walking.
Khuzha Abdulazizkhan Madrassah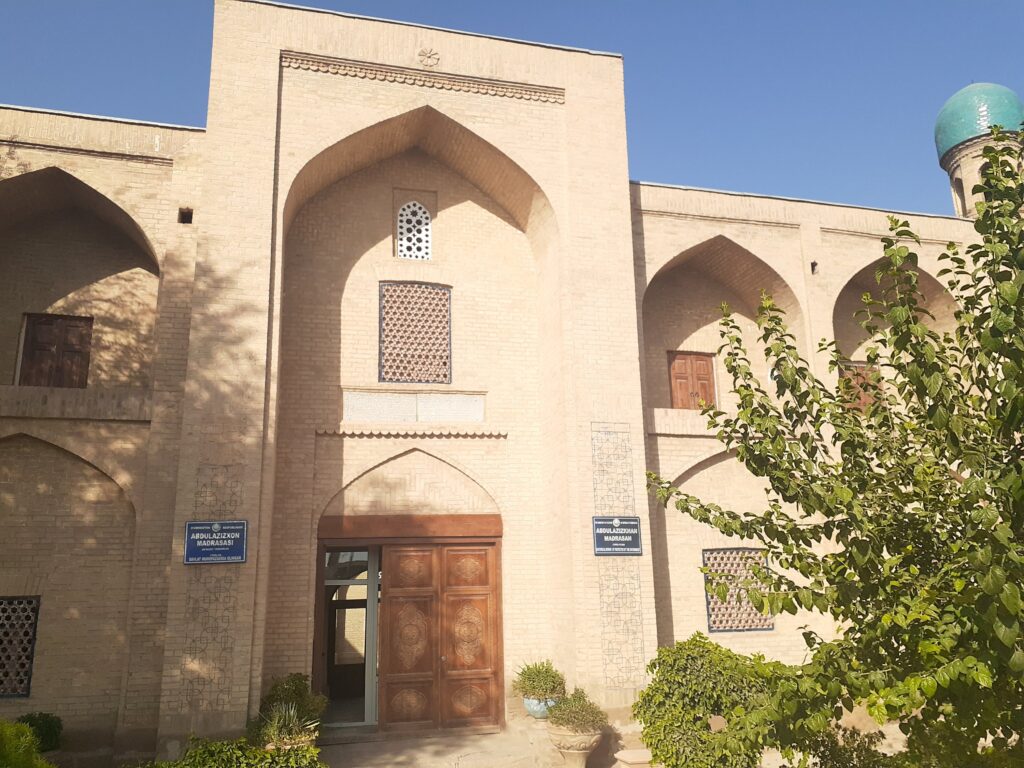 This madrassah stands facing the main road. There was a man inside who looked like a security guard, and we were allowed to go upstairs. There is a small room facing the courtyard and that part of the building is on one level.
Karshi Bridge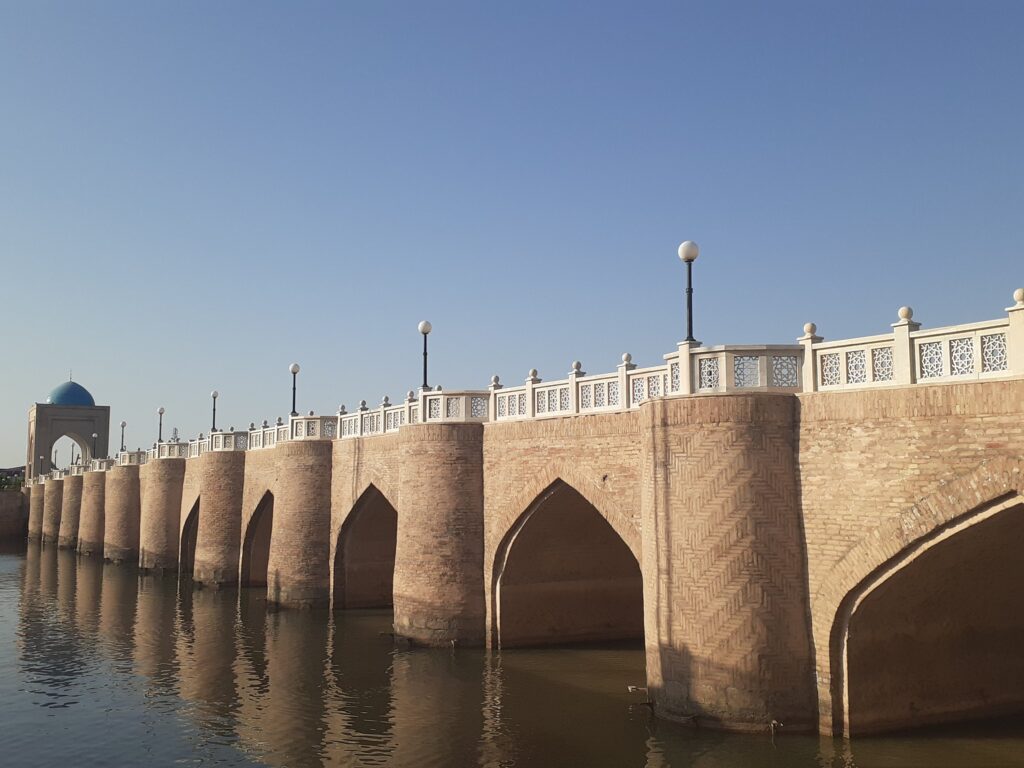 This 120 m long bridge was built in the 16th century. It is said to be the oldest and largest bridge in Central Asia.
After walking to this point, today's sightseeing ends. From Karshi Bridge, we took a taxi back to the hotel. The taxi fare was 10,000 som. The next day we will moved on to Termez.