We travelled by boat from Ternate to Jailolo in the North Maluku Region.
It took approximately 1 hour by speedboat from Ternate to Jailolo.
About Jailolo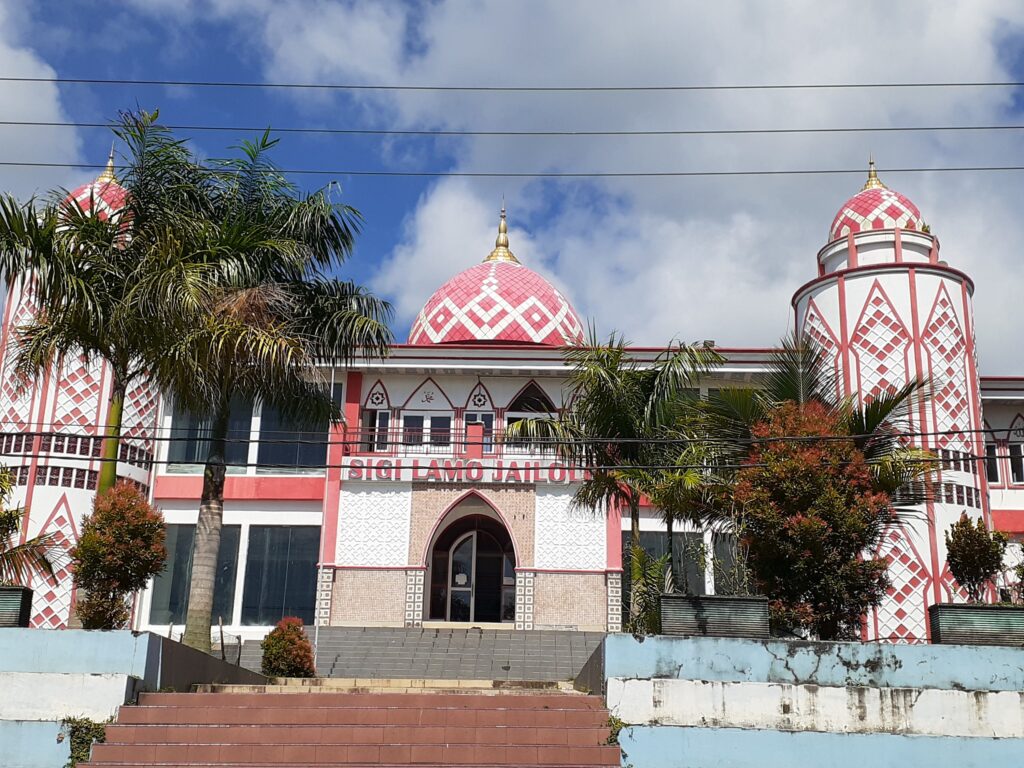 Jailolo is a port town on the island of Halmahera. It is located on the west coast of the island, about 20 km north of Ternate.
Jailolo olo has a population of approximately 27 000.
Speedboats run frequently from Ternate, but be aware that Ternate has different landing places depending on the destination and vehicle.
Speedboats from Ternate to Jailolo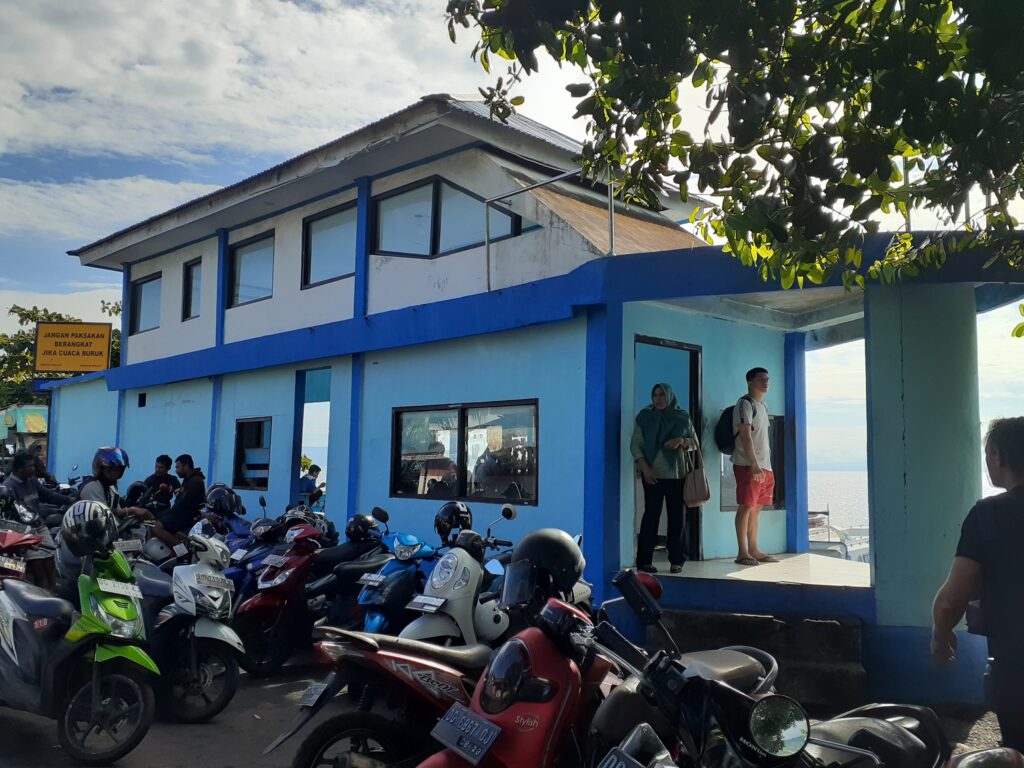 Speedboats to Jailolo depart from Dufadufa landing, north of Ternate city centre.
The ticket cost us 72k per person. The journey time depends on the weather at sea, but basically 1 hour plus.
The boats leave as soon as they are full of passengers.
It is recommended to leave early in the morning as people tend to gather in the morning and the sea should be calmer. We arrived at the boat landing at 9:00 am and were able to leave after a 10-minute wait. The sea and waves should be quieter in the morning!
What to see in Jailolo
The sea was calm that day and we were able to reach Jailolo in one hour. On arrival, we checked into the guesthouse and immediately set off to explore.
Jailolo lo is full of colourful mosques, which are fun just to photograph.
A major attraction is the traditional architecture remaining in the region. Rumah adat are traditional meeting spaces and only a few remain with the beautiful natural roofs.
The town was caught up in the religious turmoil in the region in 1999-2002 and only a few traditional rumah adat remain.
Accomodation in Jailolo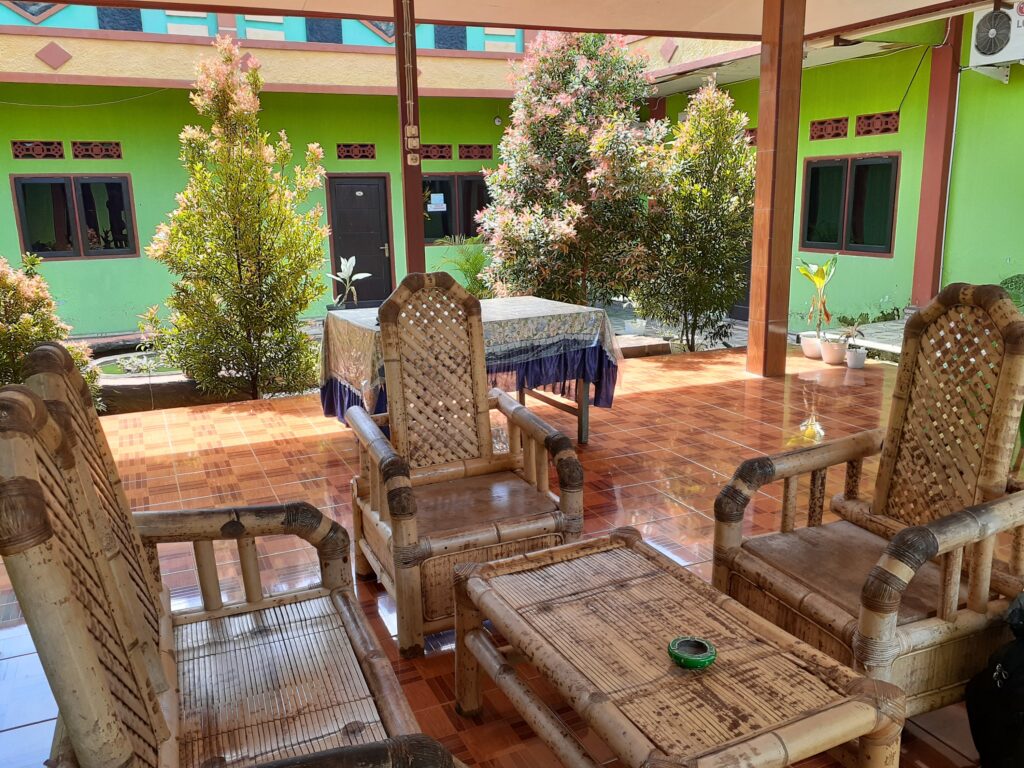 In Jailolo olo, we stayed at an Indonesian-style inn, a Losmen. It was a simple accommodation, but clean accommodation. For more information, see Google Maps with reviews.