Cholon in Ho Chi Minh City (Saigon) is the largest Chinatown in Vietnam. The area was once settled and pioneered by wealthy overseas Chinese merchants, and buildings that remind us of that era can still be seen here.
As it is a bit far from the main tourist areas of Ho Chi Minh City, we did not see many foreign tourists while we were walking around.
We stayed near Cholon area this time, so we visited some temples and enjoyed the architecture.
Phung Son Temple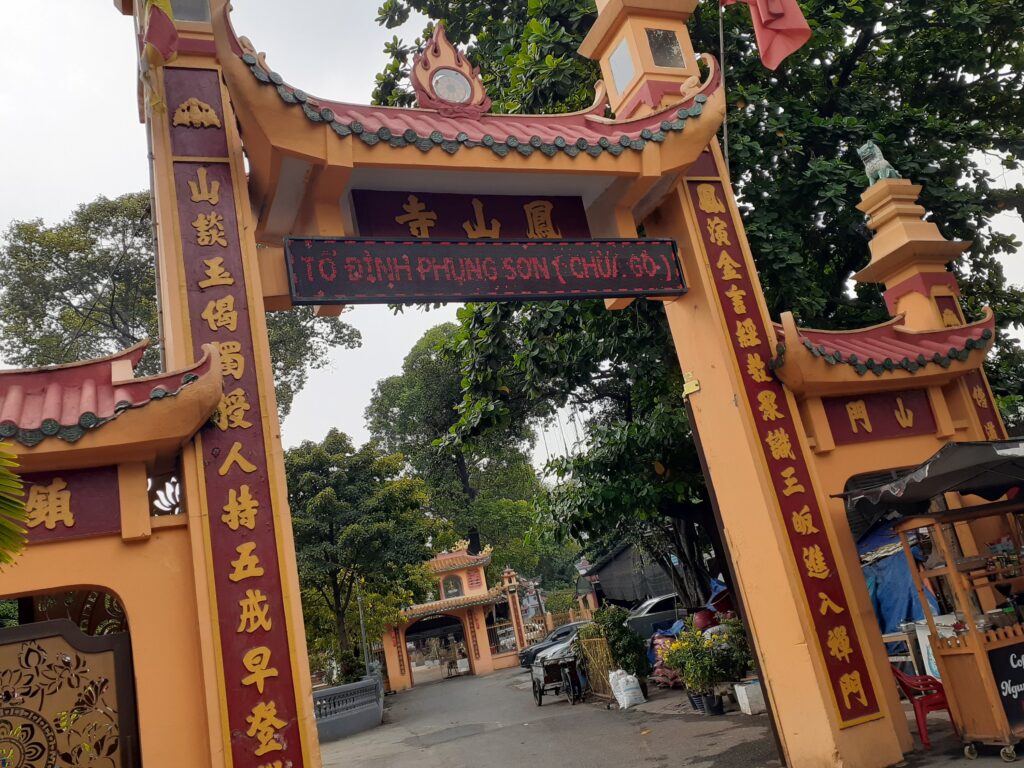 This Buddhist temple was built in the early 19th century. It has been renovated several times since then.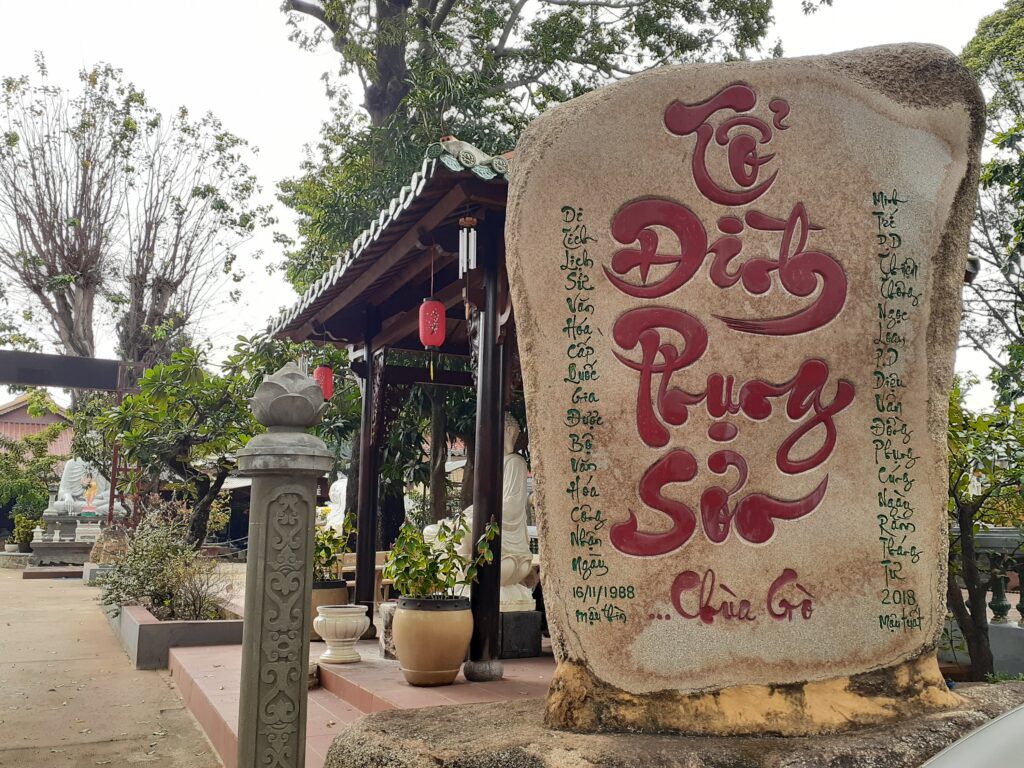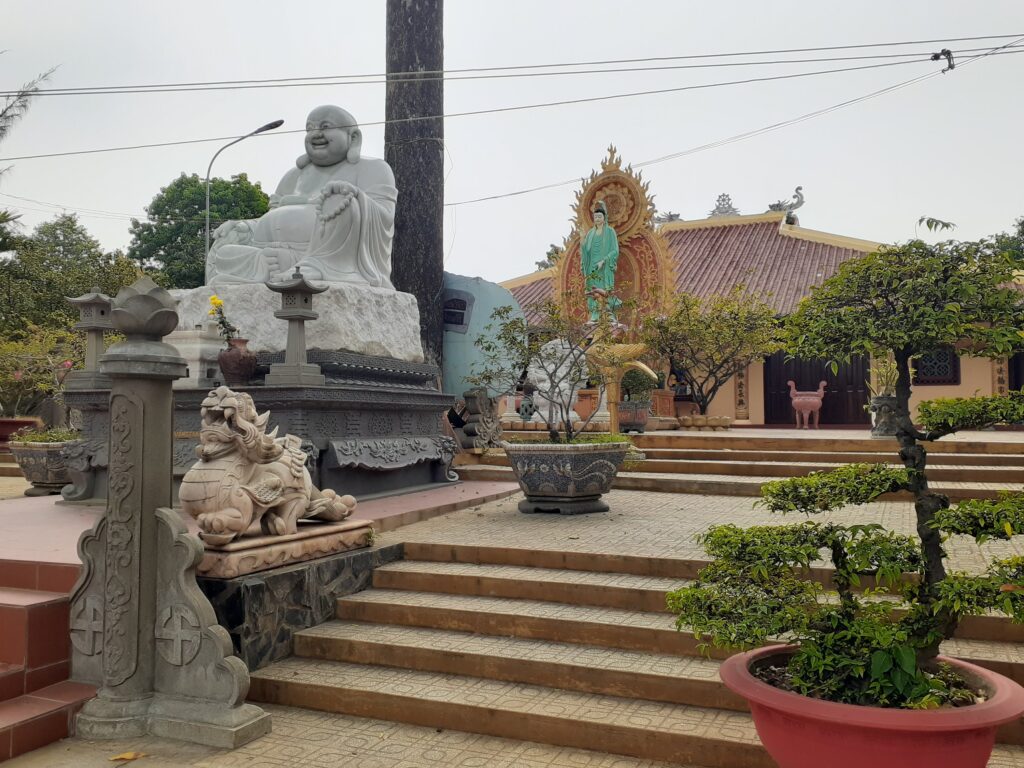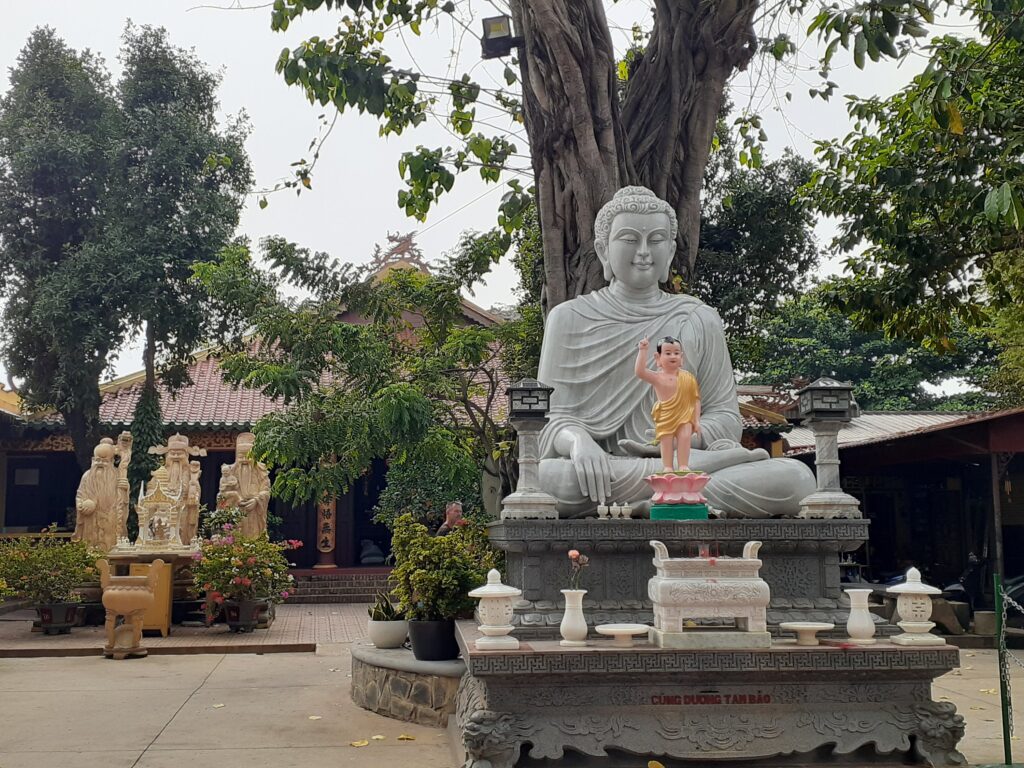 The inside is quite large and several statues have been installed.
Quan Am Pagoda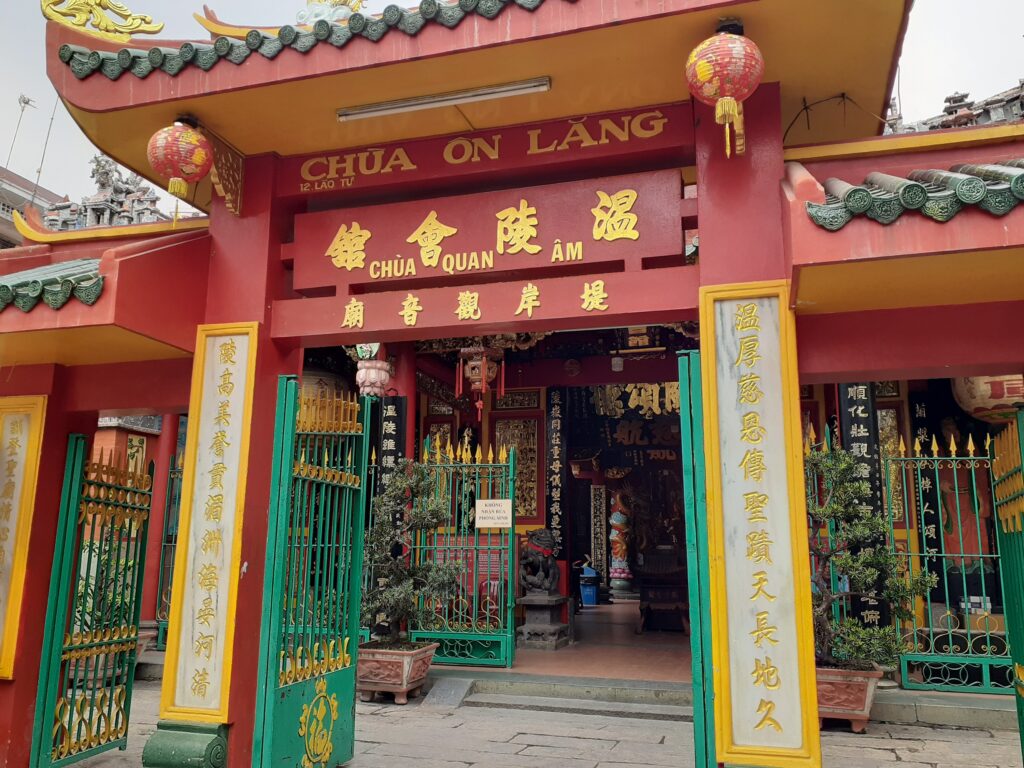 Chinese Buddhist temple built in the 19th century. It was built by overseas Chinese from Fujian.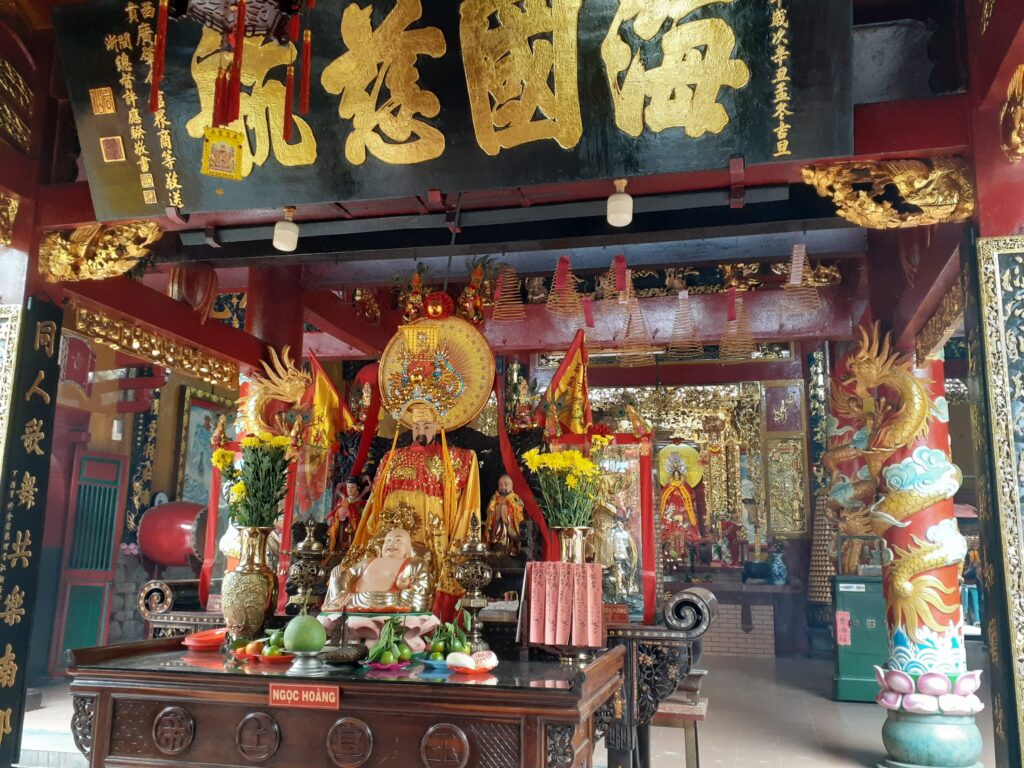 This small temple is located one step from the main street where motorbikes are rushing by. Once inside, the temple is unexpectedly spacious and peaceful.
Many locals came to pay their respects and the smell of incense is very calming.
Thien Hau Pagoda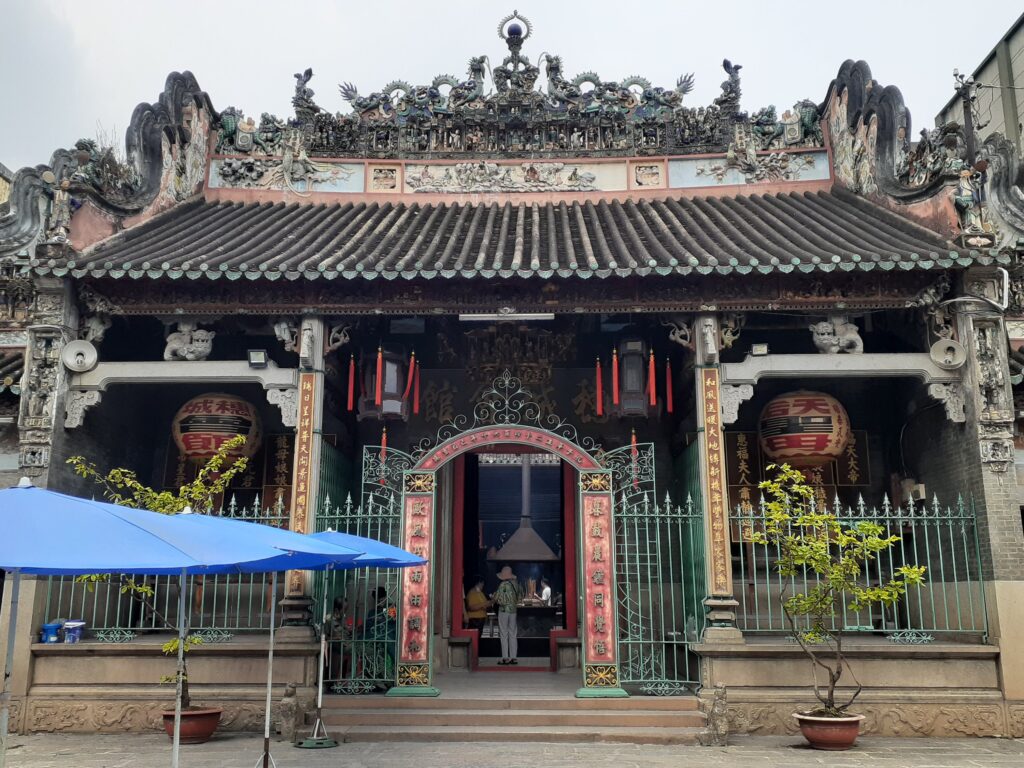 The actual year when they built this temple is unknown.
In the 18th century, Chinese merchants travelled between Vietnam and other countries on the monsoon winds. Once they travelled to Vietnam, they stayed longer and built the Tianhou Palace as a place for them to gather.
Overseas Chinese merchants later settled permanently in the area due to the deteriorating situation in China.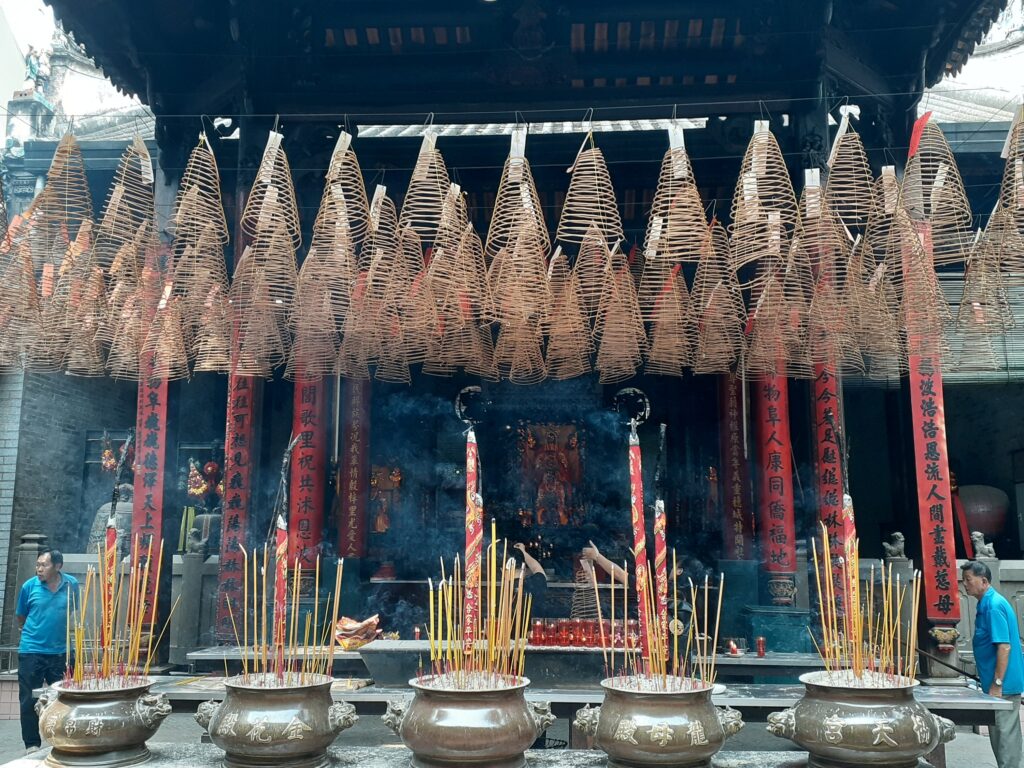 In the main hall, people hang spiral incense sticks from the ceiling. It is built in the old Chinese architectural style and the artefacts housed in it are excellent.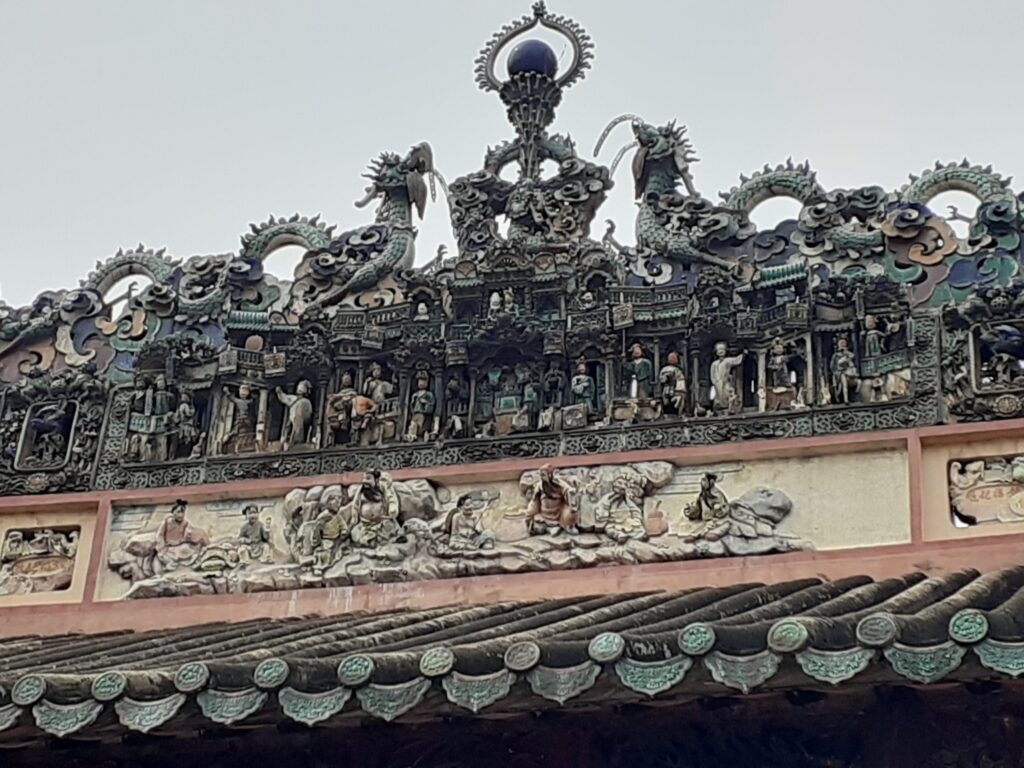 The reliefs on the roof and beams are particularly beautiful, so look up as you tour the temple. The roofs are covered with colourful, almost moving statues.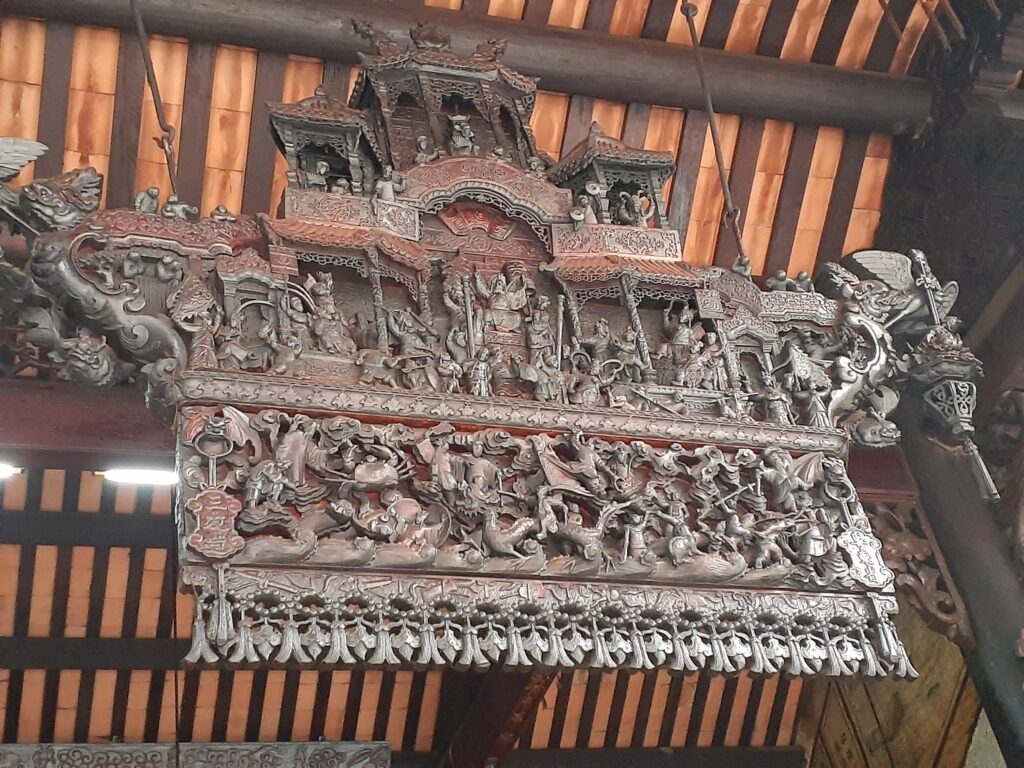 A three-dimensional wooden relief carving, elaborately carved in layers, is placed above the main hall where prayers are offered.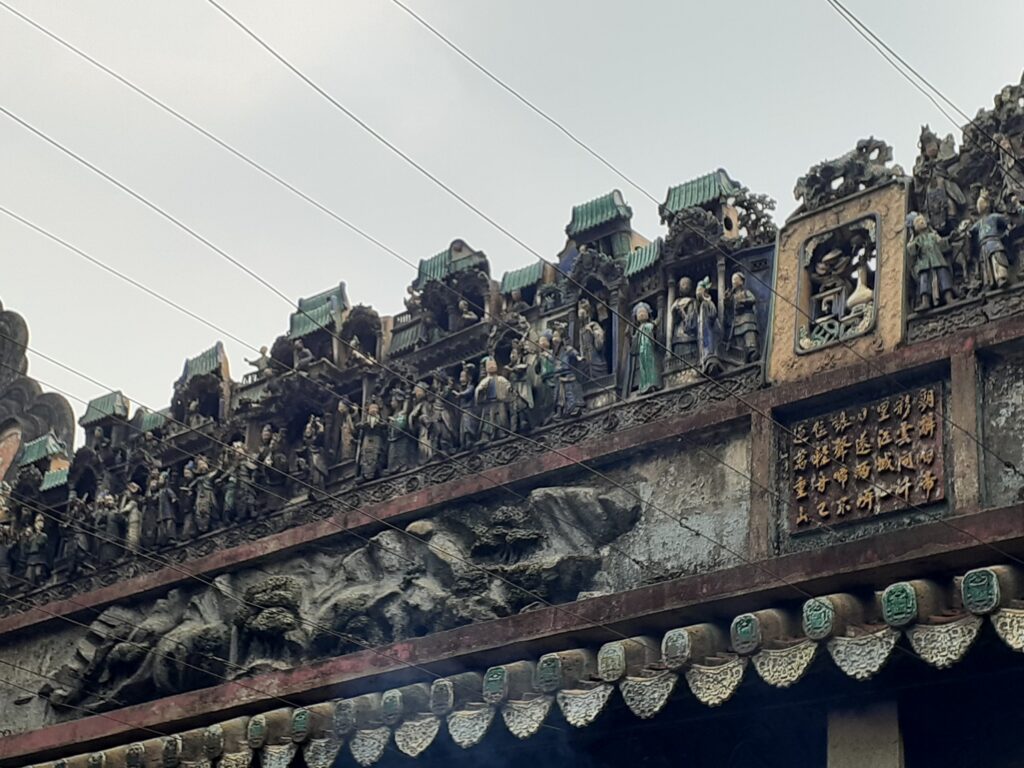 The vividly crafted reliefs may tell the stories of overseas Chinese merchants. The more you look at them, the more you are drawn in by their cleverness.
Compared with the Quan Am Pagoda, this temple is very chique and calm. As we visited this time, we saw the entrance area was being renovated and freshly painted and only hope they are able to retain its ancient atmosphere.
Cholon Mosque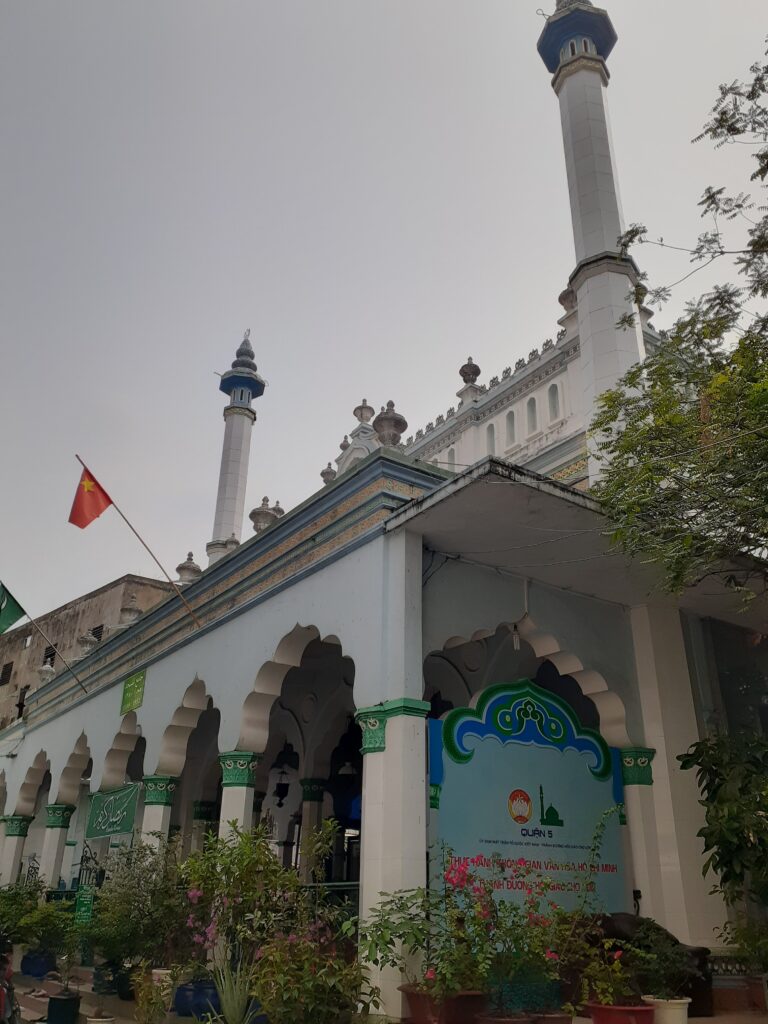 There is also a mosque in this area, built in the 1930s.
Muslims in the area appear to be predominantly people who have moved here from Singapore and Malaysia.
Ming Dynasty Ancestors Village Hall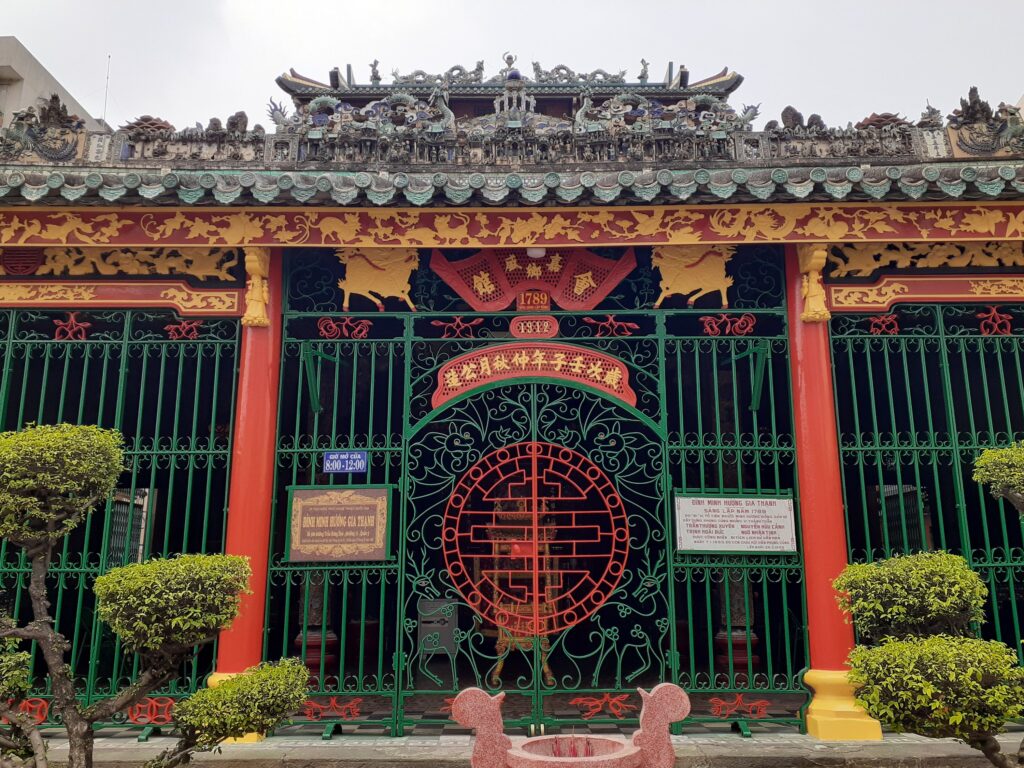 The place looked colourful and well-maintained, but unfortunately it was closed at the time and we were unable to enter.
Like the Tianhou Temple, the roof decoration is superb and the decorative reliefs on the roof tiles are beautiful.
Ong Bon Temple – Nhi Phu Temple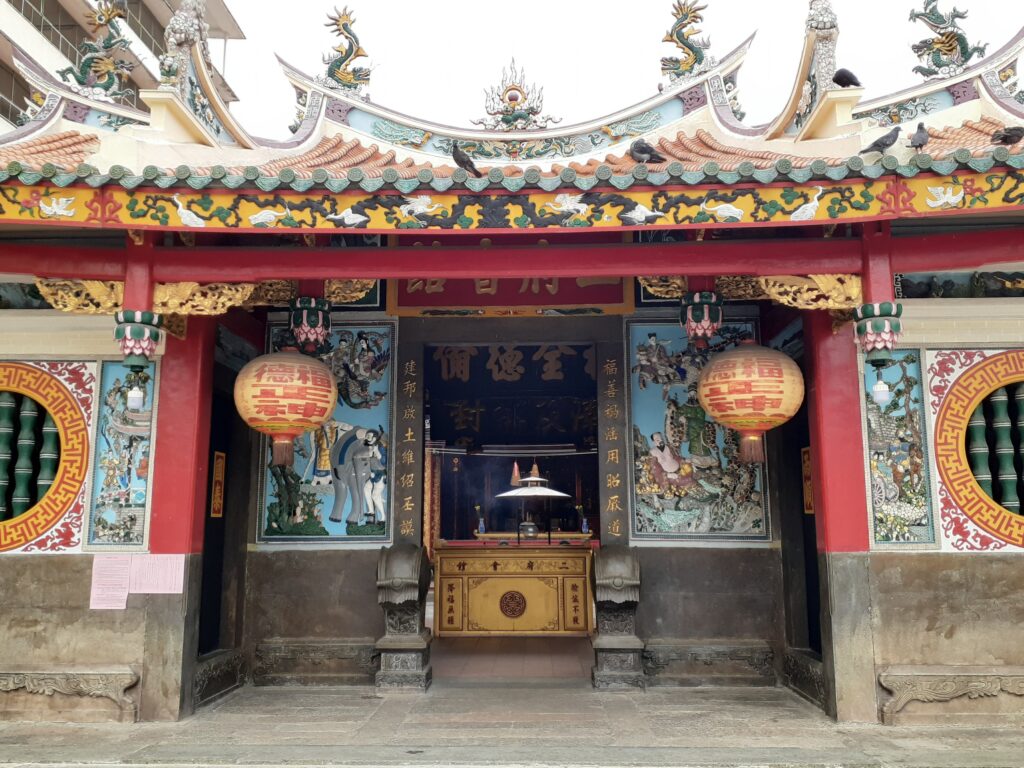 This temple was built in the 1730s. It has been renovated several times since then, but still retains its former appearance by overseas Fujian Chinese.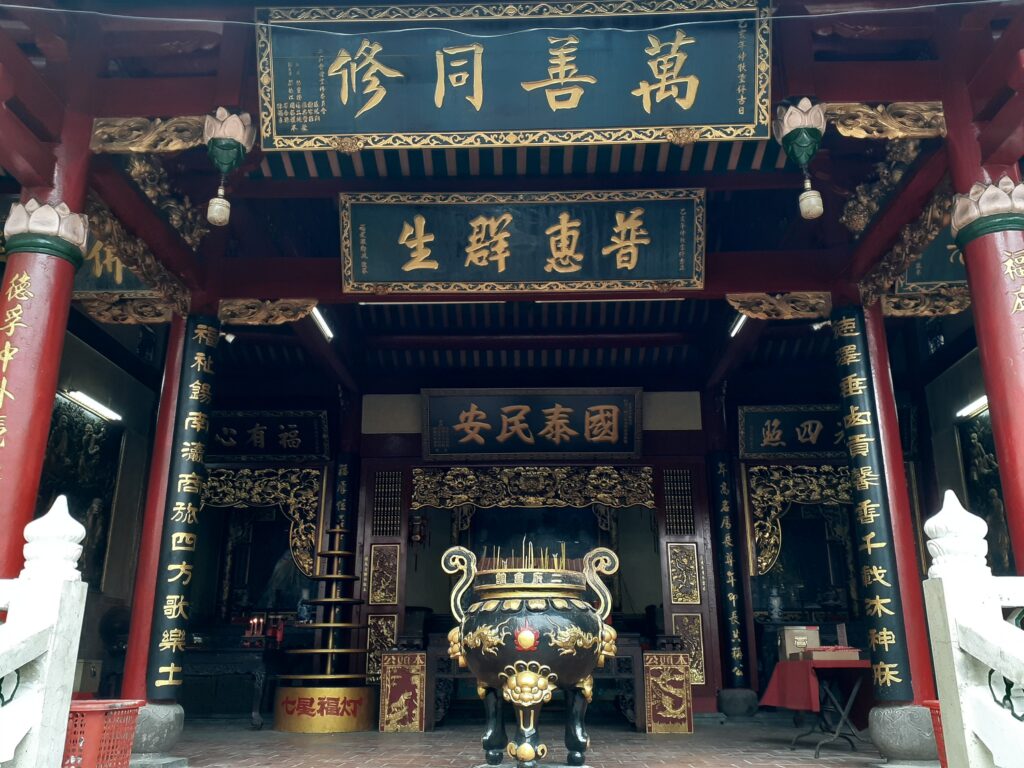 Composed of a wooden frame, brick walls and a tiled roof, the wooden frame is decorated with lotus flowers.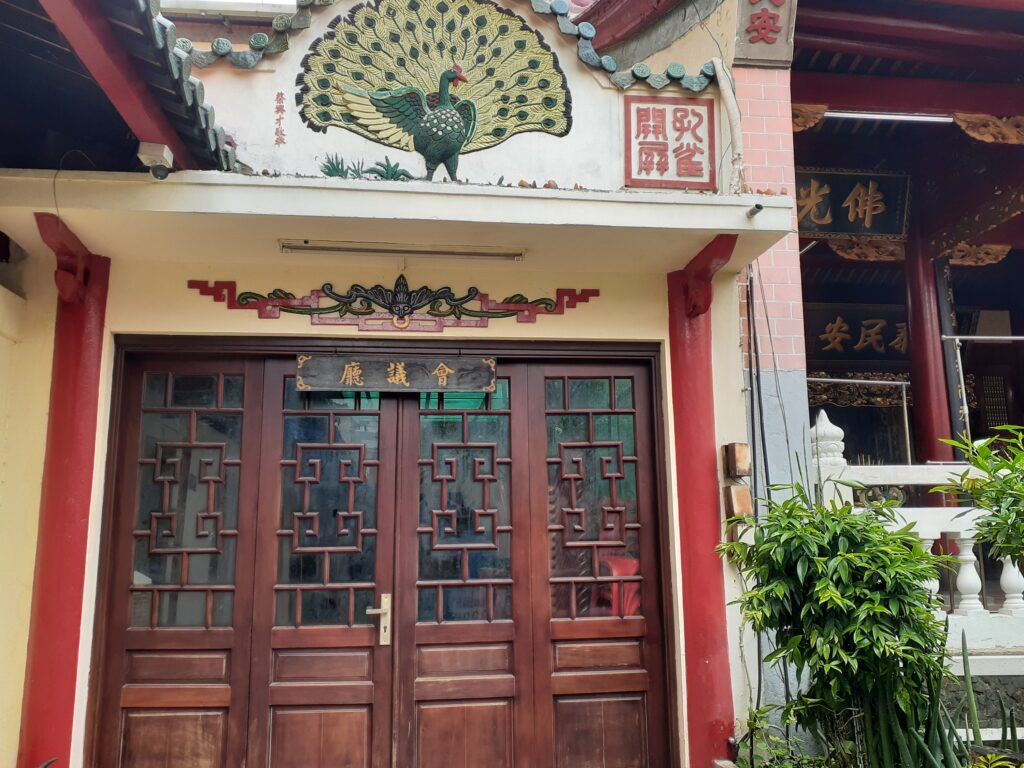 At that time, temples and mausoleums were also meeting places for overseas Chinese merchants. As such, rooms still remain as meeting rooms.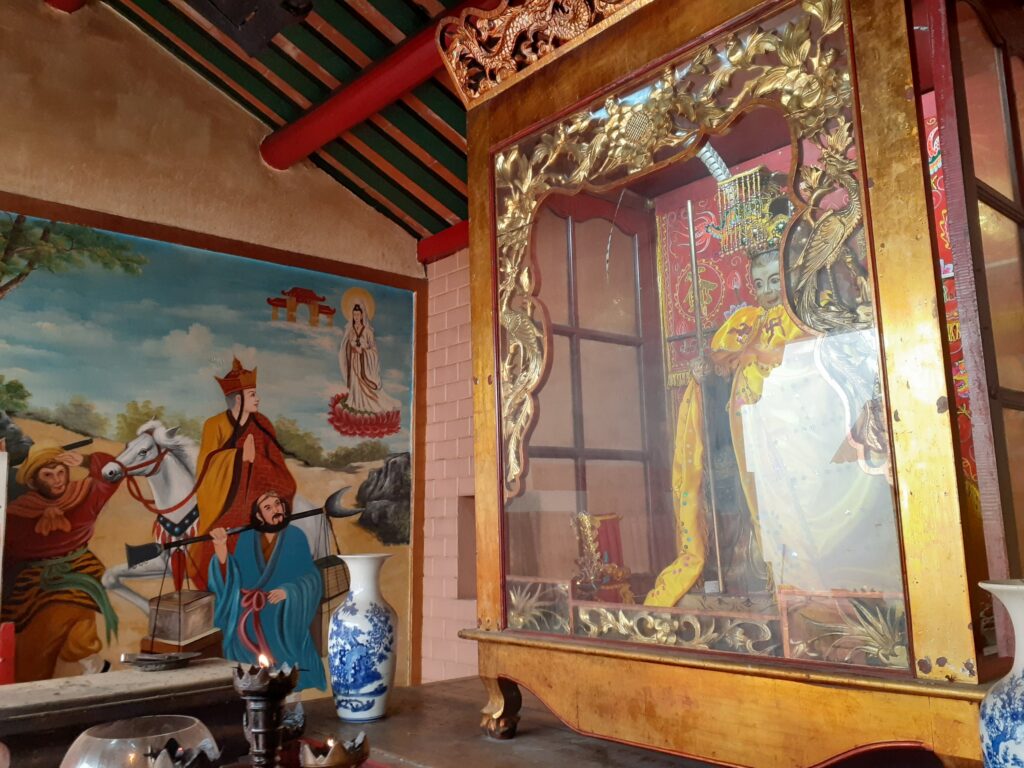 There is a mural of the story "Journey to the West", which is very familiar to Japanese. A statue of Sun Wukong has also been installed next to it.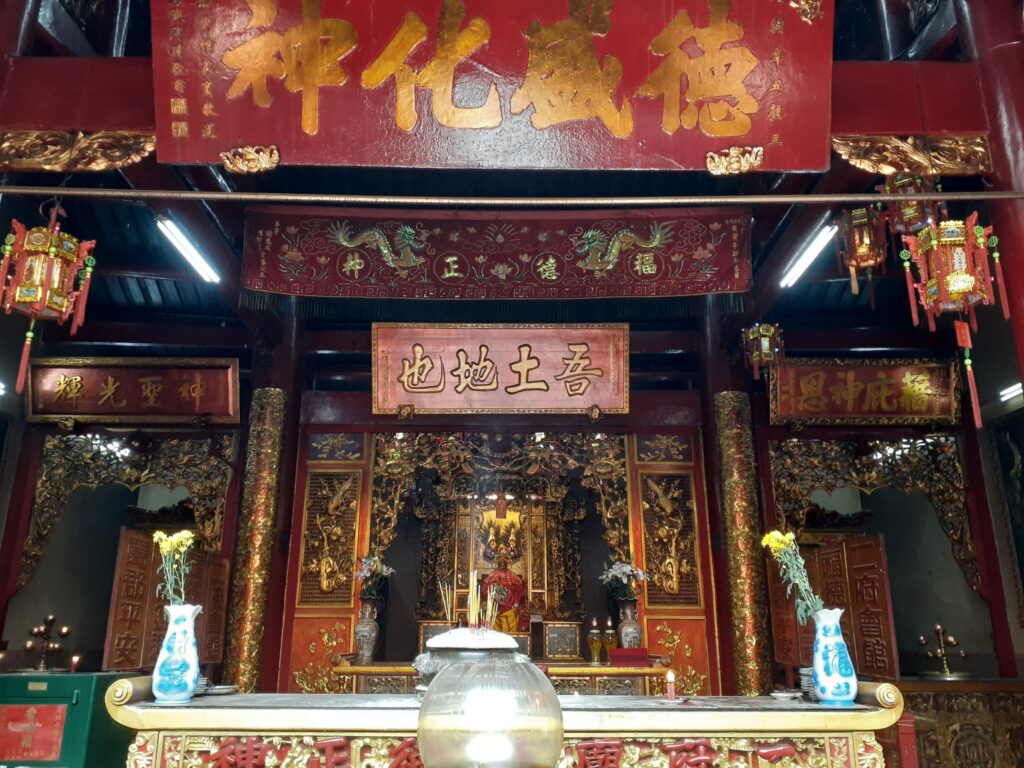 Wandering in Cholon Chinatown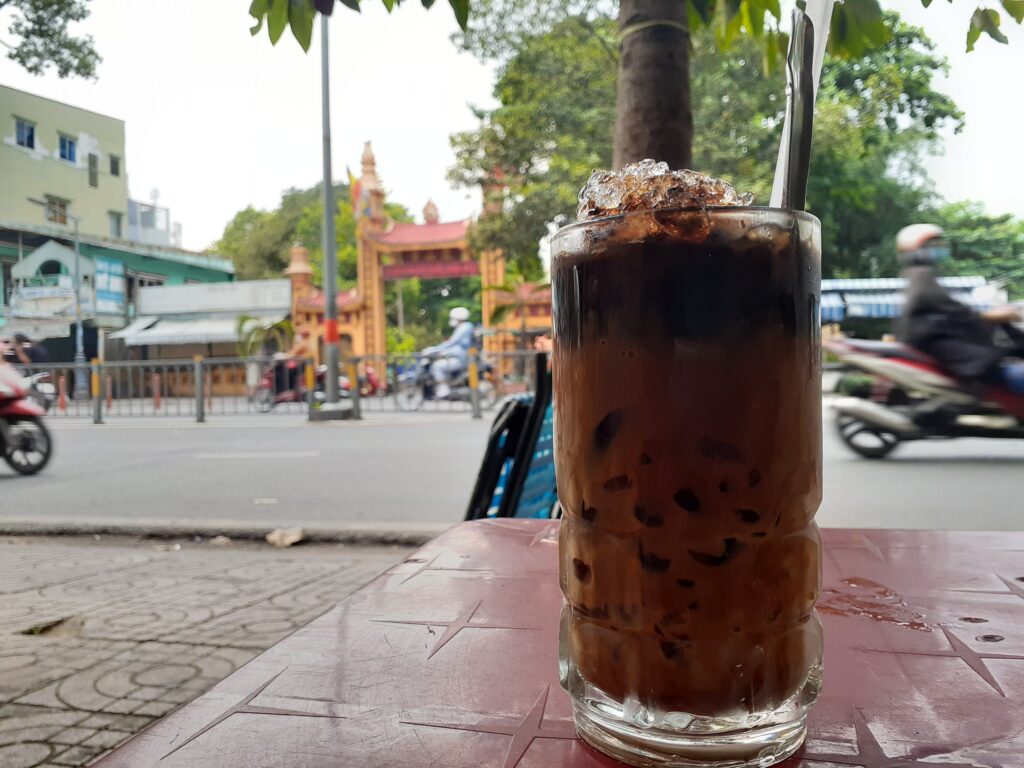 Each place to visit is not large and the places are concentrated in the Cholon area, so they can be visited in a relaxed way over a few hours. No rush!
We saw some locals visiting the temples, but very few foreign tourists.
Also, as this is a downtown area of Ho Chi Minh City, it is fun to walk around and see the everyday Vietnamese scenery, such as the wholesale area for motorbike parts and the alleyways lined with clothing and accessory shops.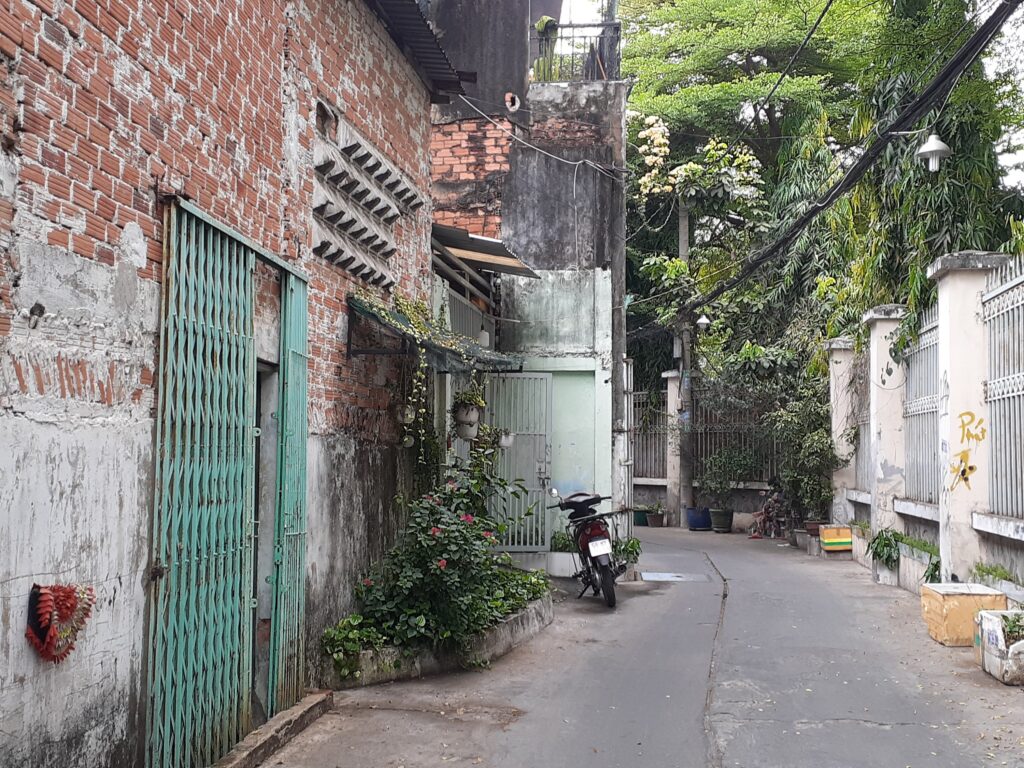 And if you get tired from walking around on a hot and humid day, take a break with a coconut juice, a sugarcane juice or Vietnamese coffee.