Phimai is a small town in Nakhon Ratchasima Province, Thailand. Visitors to Phimai are likely to come here for the Phimai Historical Park, but there are other places to visit in Phimai. The following is an introduction to the city of Phimai and its tourist attractions.
Pimai Historical Park
If you come to Phimai, the first place you should visit is the Phimai Historical Park.
Despite being an important historical Khmer site, not many tourists were around on the two occasions we visited (2014 & 2023).
The entrance fee is 100 baht per person. There is a visitor centre on the right as you enter, where you can get leaflets in several languages including Japanese.
Sai Ngam
Sai Ngam has a huge banyan tree.
Entry is free. There are tables and rubbish bins about so you could come and have a picnic.
Night market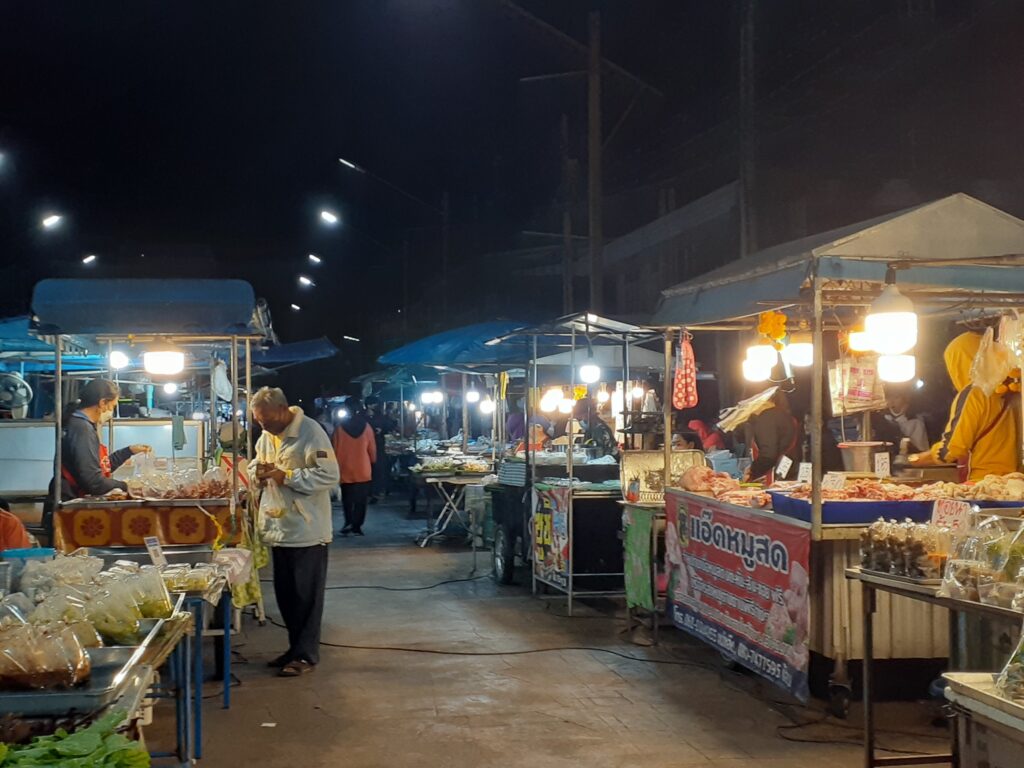 The night market in Phimai unfolds behind the north of the clock tower.
Although it is a night market, it seems to start quite early and many of them close around 8pm, so get there early.
There were also a few stalls on the west side of Clock Tower Square.
Accommodation in Phimai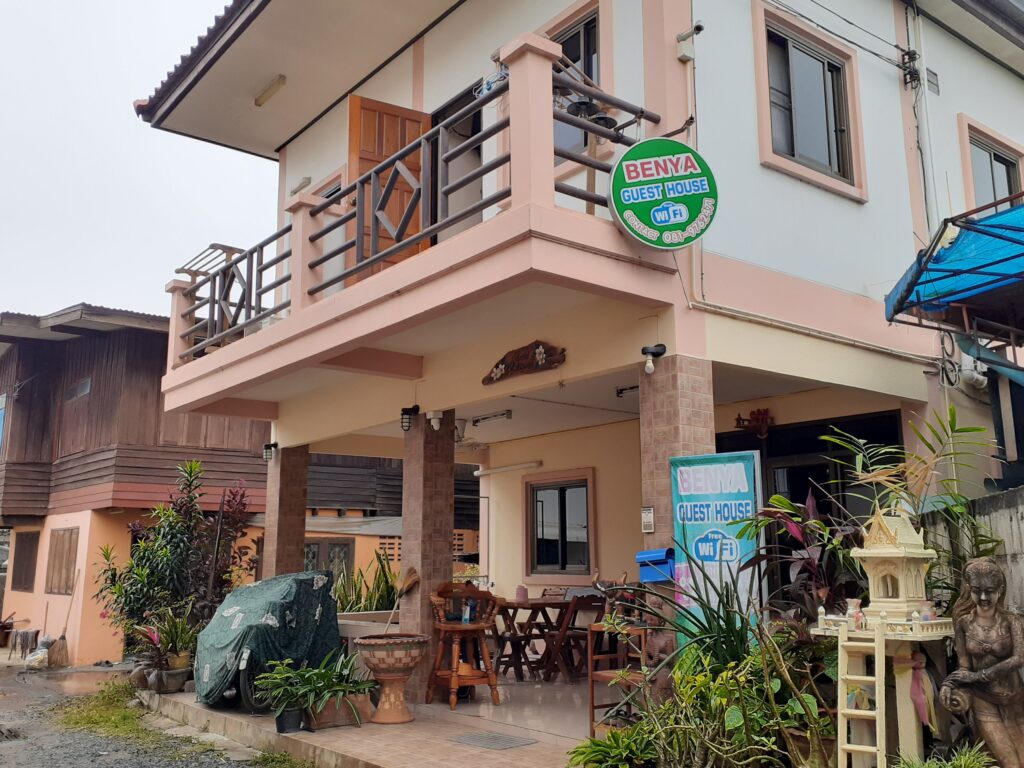 We stayed at Benya Guest House this time. It is very conveniently located near Phimai Historical Park and the Clock Tower. Detailed reviews and images can be found on Google Maps.
The guest house has free bicycles, but it was raining most of the time we were in Phimai so left them parked up unfortunately.