We left Kratie for Stung Treng at 8 in the the morning and arrived in Stung Treng at 11.
There are no particular tourist attractions in Stung Treng, but it is a major transport hub and so there are lots of hotel options .
We stayed overnight in this town and spent half a day exploring. It's a very chilled out place!
Stung Treng as a transport hub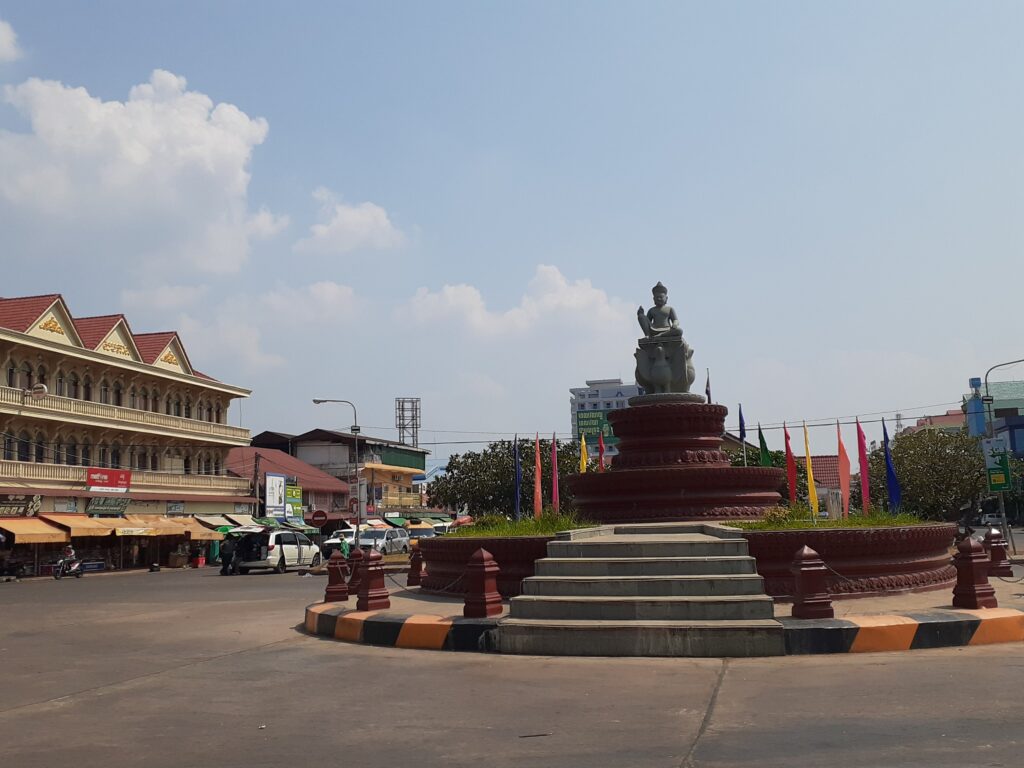 Stung Treng is a quiet town in north-eastern Cambodia. Although it does not have many tourist attractions, the town is a transit point for border crossings with Laos and Vietnam, and therefore attracts quite a few foreign travellers.
If you follow the Mekong River northwards, you will reach Si Pha Don in Laos or you can pass eastwards to Pleiku in Viet Nam. We actually crossed from Pleiku to Stung Treng in 2016.
In addition, buses run from this city to Siem Reap and Phnom Penh.We came from Kratie with the intention of heading towards Siem Reap from here.
We could have caught a bus the same day we arrived, but we decided to stay here overnight and have a wander.
Exploring the city of Stung Treng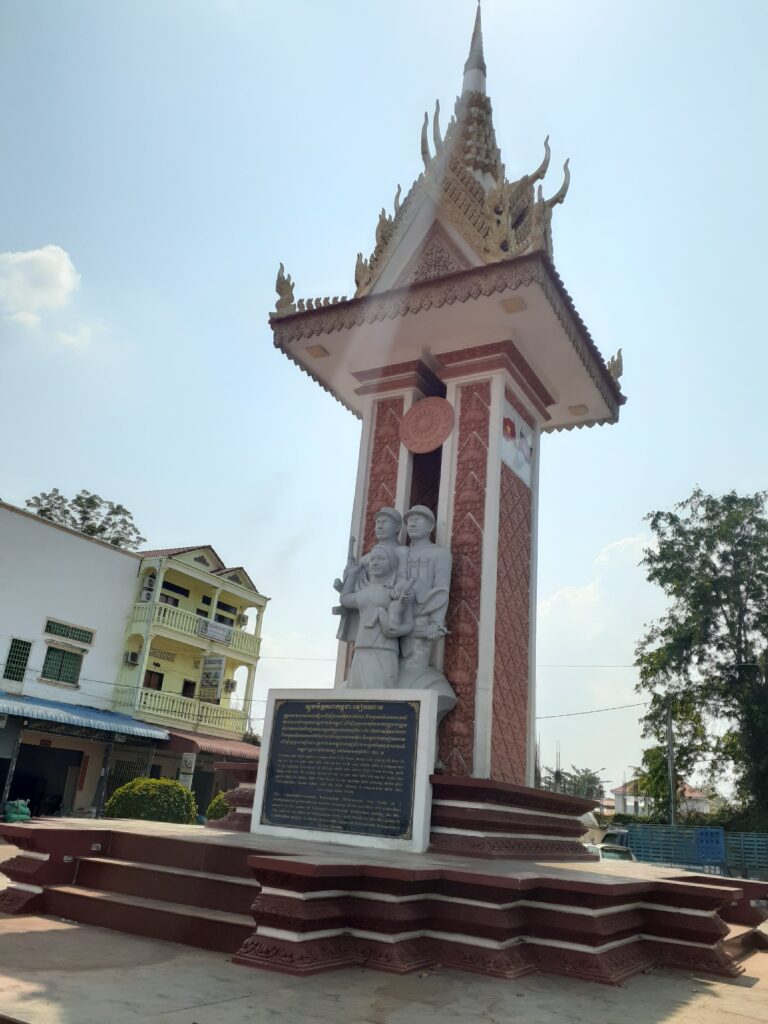 As I mentioned earlier, there are no special tourist attractions in this town. It's very pleasant to take a stroll in the refreshing breeze from the Mekong River and the Tonle Song Rivers, while observing the daily life of the town.
The city centre is a small area, so you can see it all in a couple of hours.
Stung Treng Market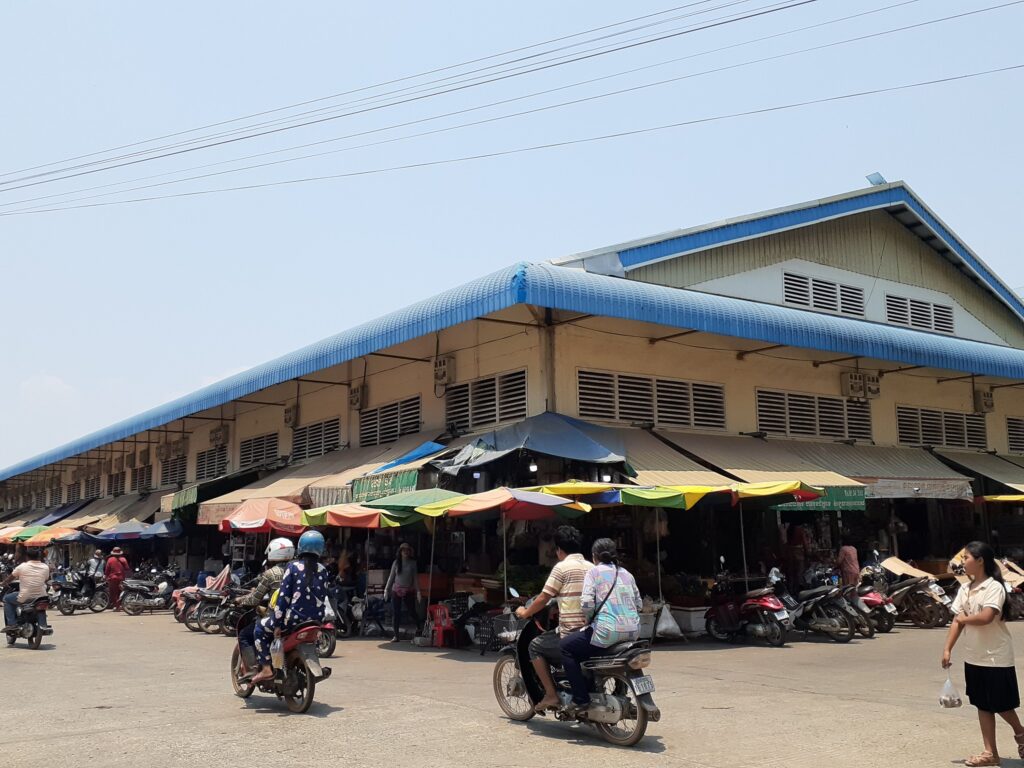 Located next to the bus station, this market is a large market in the centre of town.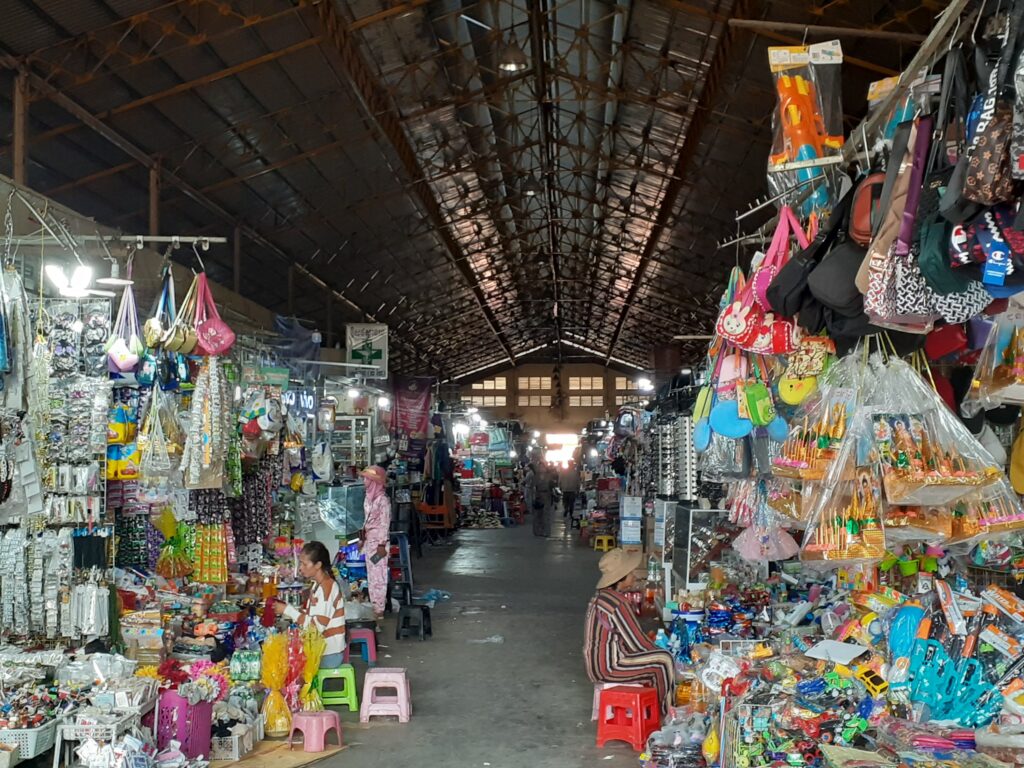 Everything you can think of is on sale. The outside of the building is also very lively, with a number of greengrocers and fruit sellers.
Stundelen waterfront walk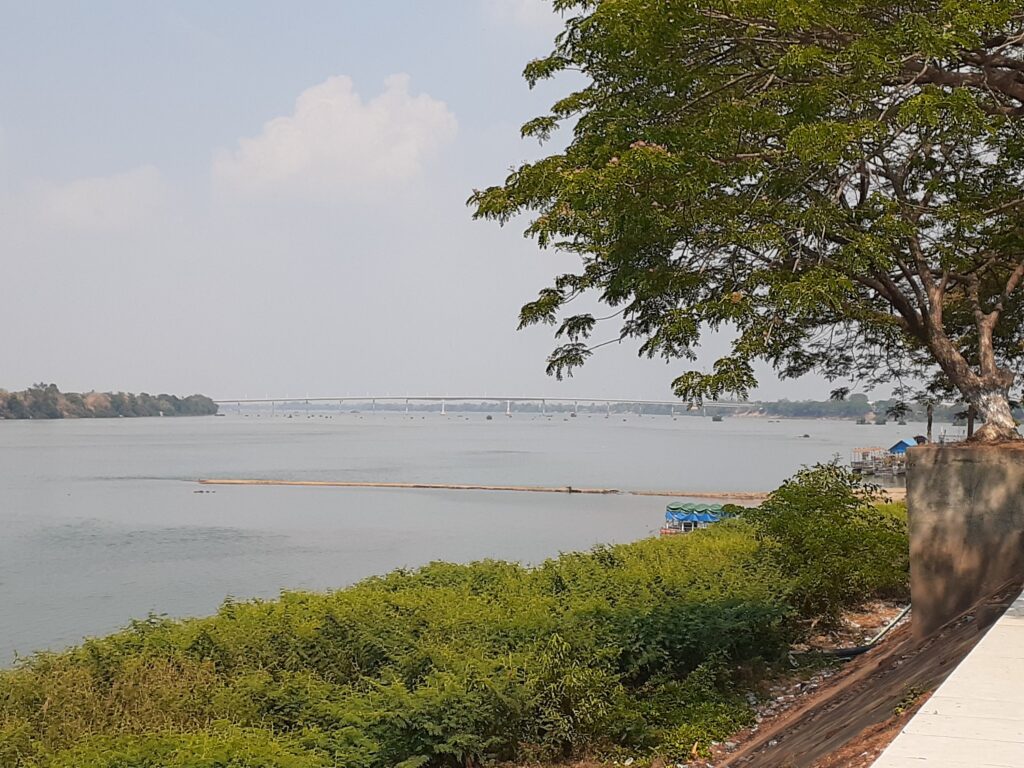 The image was taken from the promenade on the waterfront of the Tun Lese Kong River.
Stung Treng is at the confluence of two rivers, so it has a very long waterfront.
Coffee break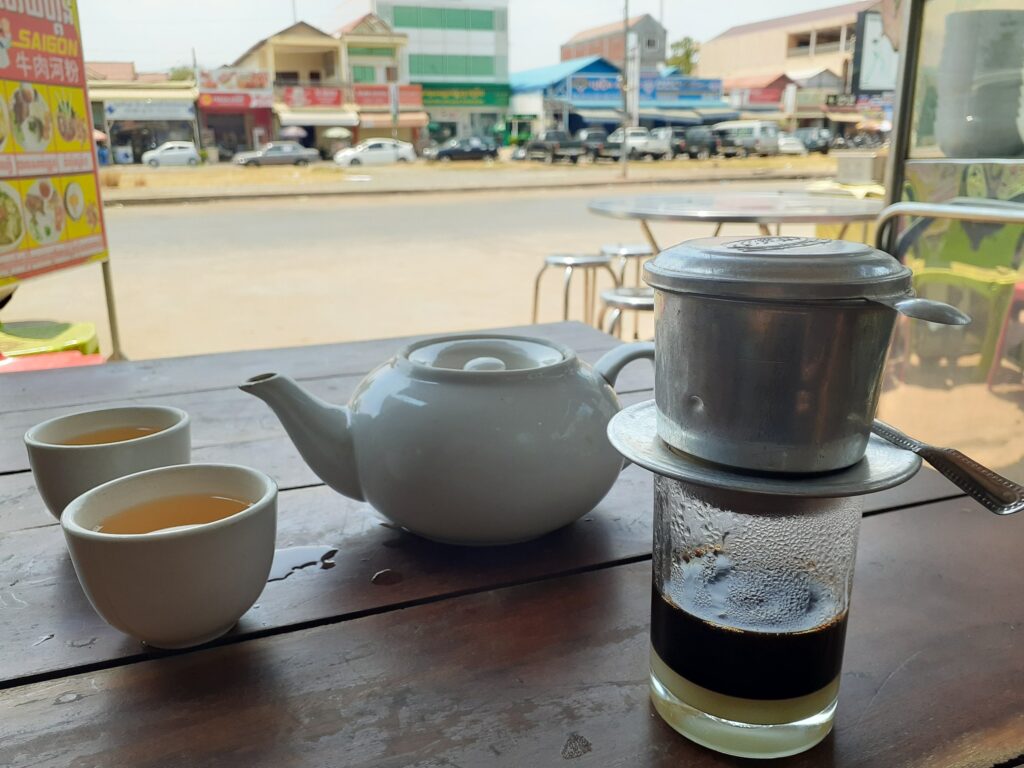 There were several Vietnamese pho shops on Street No 63, serving Vietnamese-style coffee. We stopped for a coffee break during our walk. Best coffee in weeks!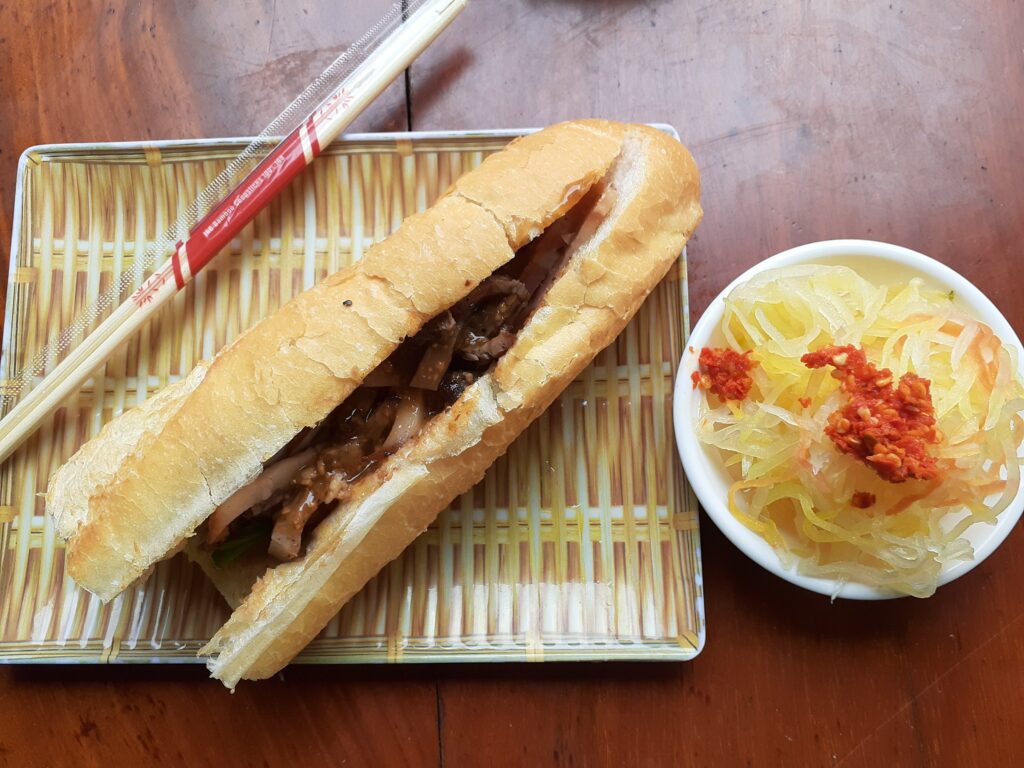 We also had a sandwich for lunch at a baguette shop near the guesthouse. One large baguette sandwich (the picture is half of it) cost 5,000 Riel.