After an overnight stay in Stung Treng, it was time to head towards Siem Reap, home of Angkor Wat. But before that, we stopped at a village called Phumi Moreal (Srayong) to visit the temple Koh Ker on the way to Siem Reap.
The following is a summary of the bus transfer from Stung Treng to Phumi Moreal.
Transfer from Stung Treng to Phumi Moreal (Srayong)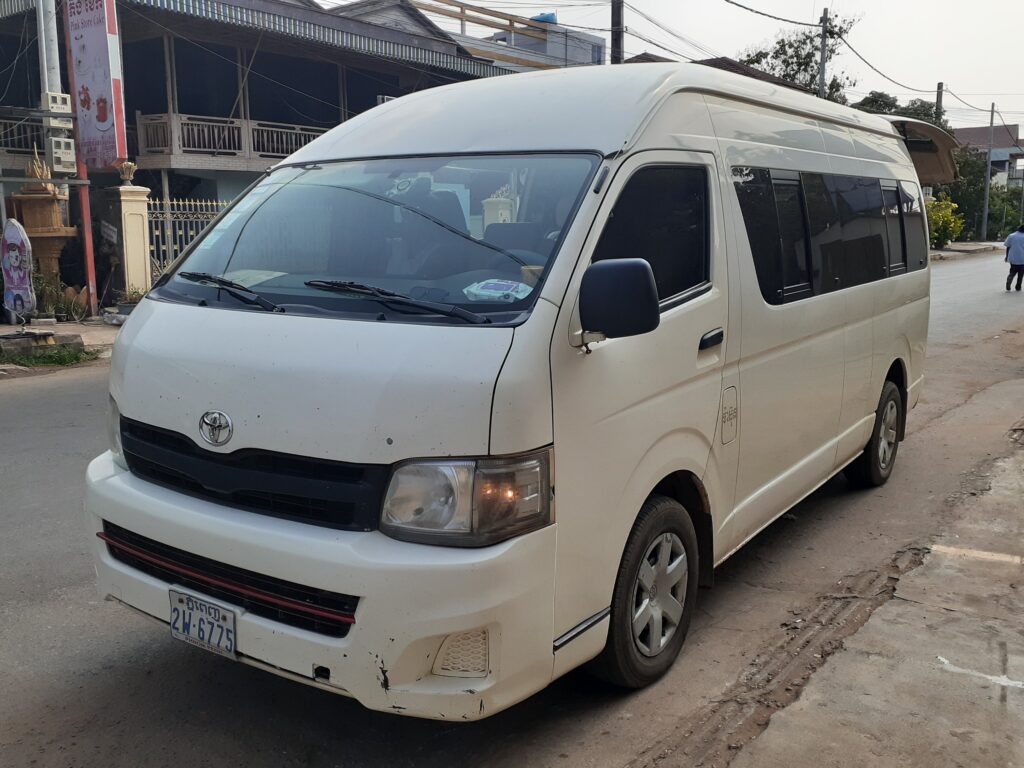 Several buses run from Stung Treng to Siem Reap. Many signs are posted around the bus station.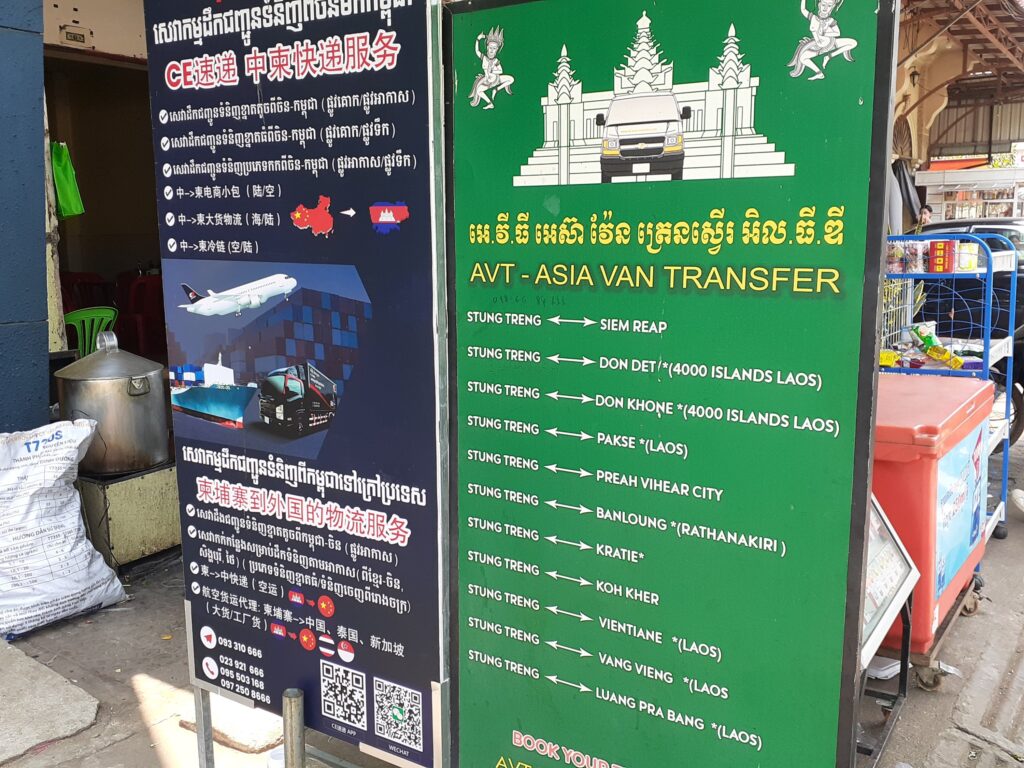 The village we wanted to stop at was called Phumi Moreal, 100 or so Kms before Siem Reap. It is the access point to Koh Ker.
We were told that the journey from Stung Treng directly to Siem Reap would take 6 hours. Not sure if toilet and meal breaks are included.
After asking at several bus companies, we got our tickets by arrangement with the guesthouse we were staying at, and it cost USD 10 per person to Phumi Moreal.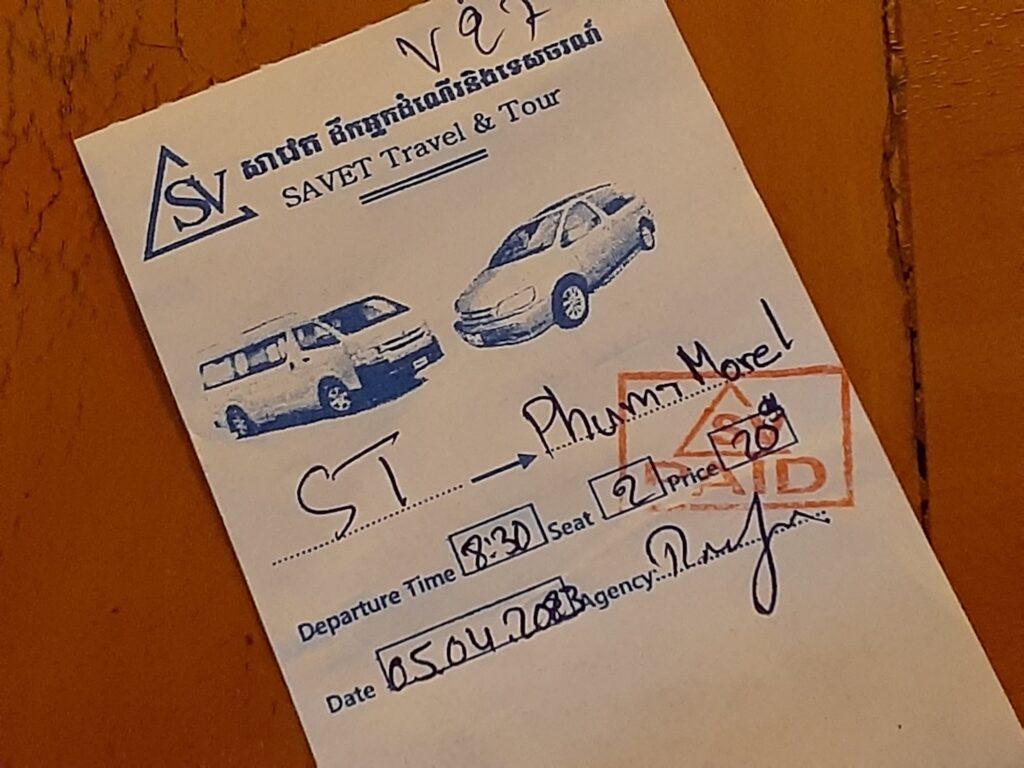 Phumi Moreal was approximately 200 km away. A new road (2015) opened from Stung Treng to Siem Reap and it's in excellent condition with little traffic on it.
The minibus was supposed to pick us up at our guesthouse between 8.30am and 9am the next morning.
Boarding the minibus from Stung Treng to Siem Reap
As we were told, the minibus picked us up at the guesthouse at 9am. There was only one other passenger on board besides us.
We loaded our day packs in the back and set off. We picked up two more Cambodian passengers near the bus station in Stung Treng. We did not need to change buses and left straight away.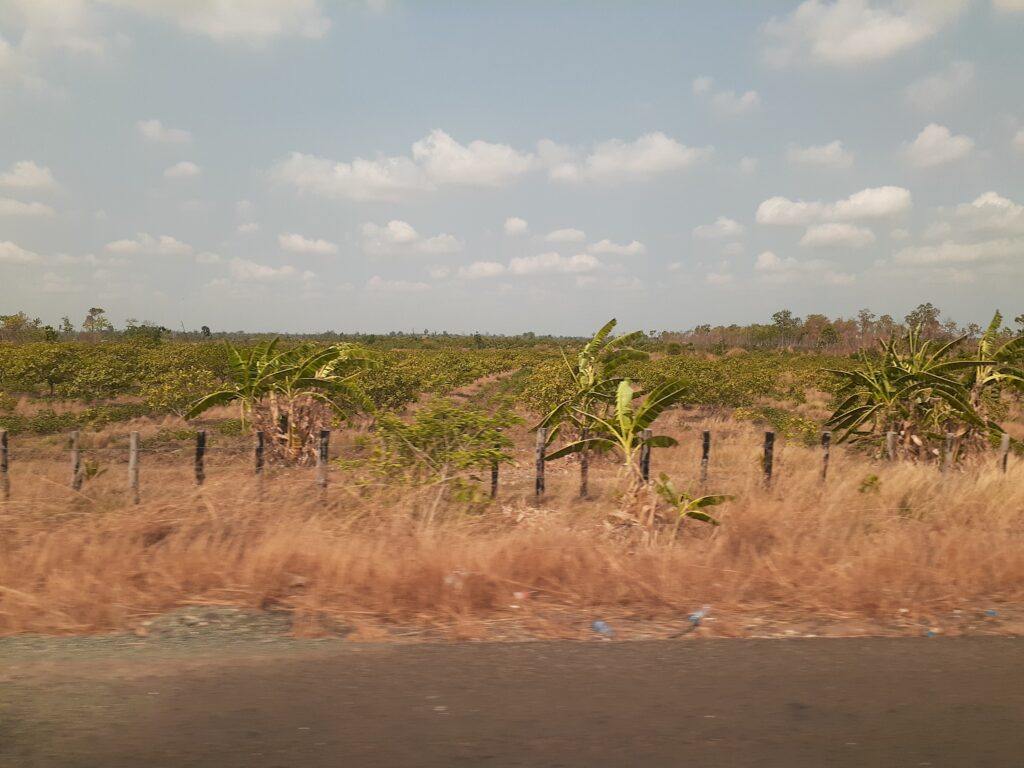 On the way, we stopped in a small village to load our luggage, but after that we drove on a smooth asphalt road at a brisk pace.
Lunch break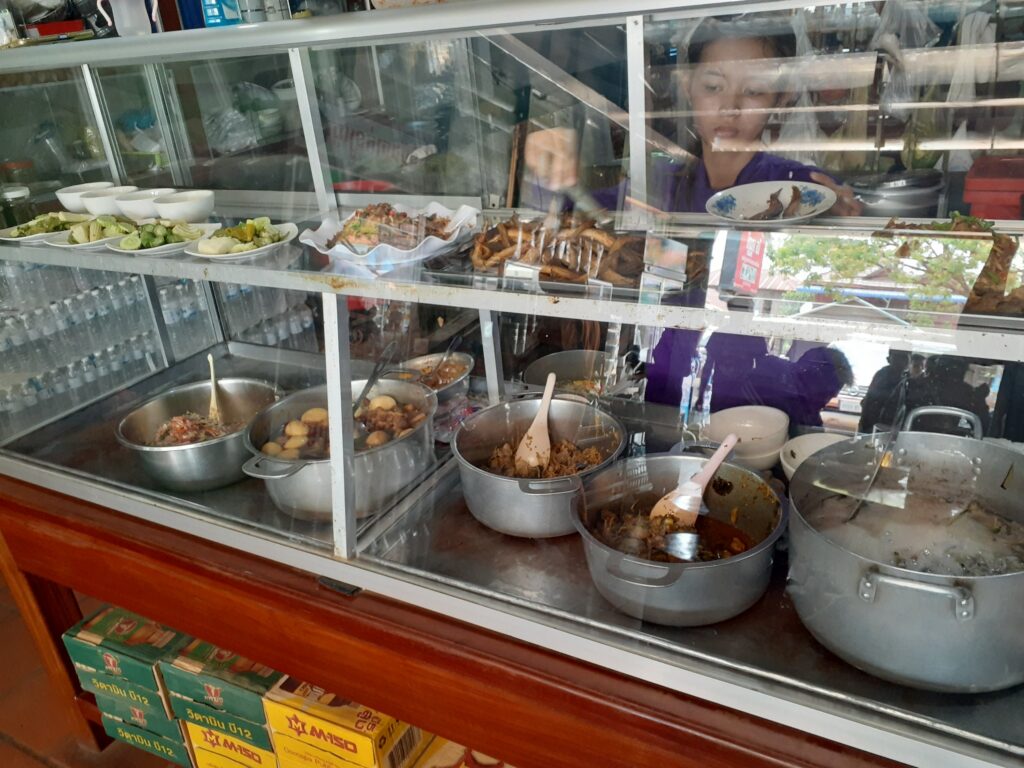 We took a lunch break just past Preah Vihear. We had a pork and egg stew. USD 2 per person with rice.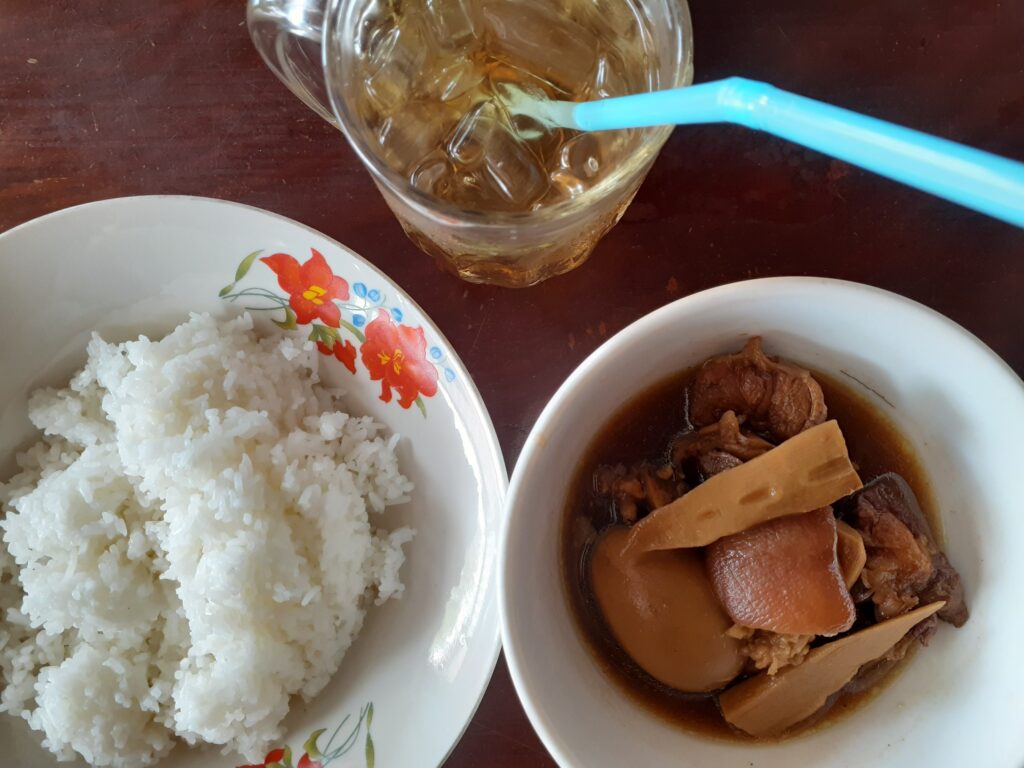 Arrival at Phumi Moreal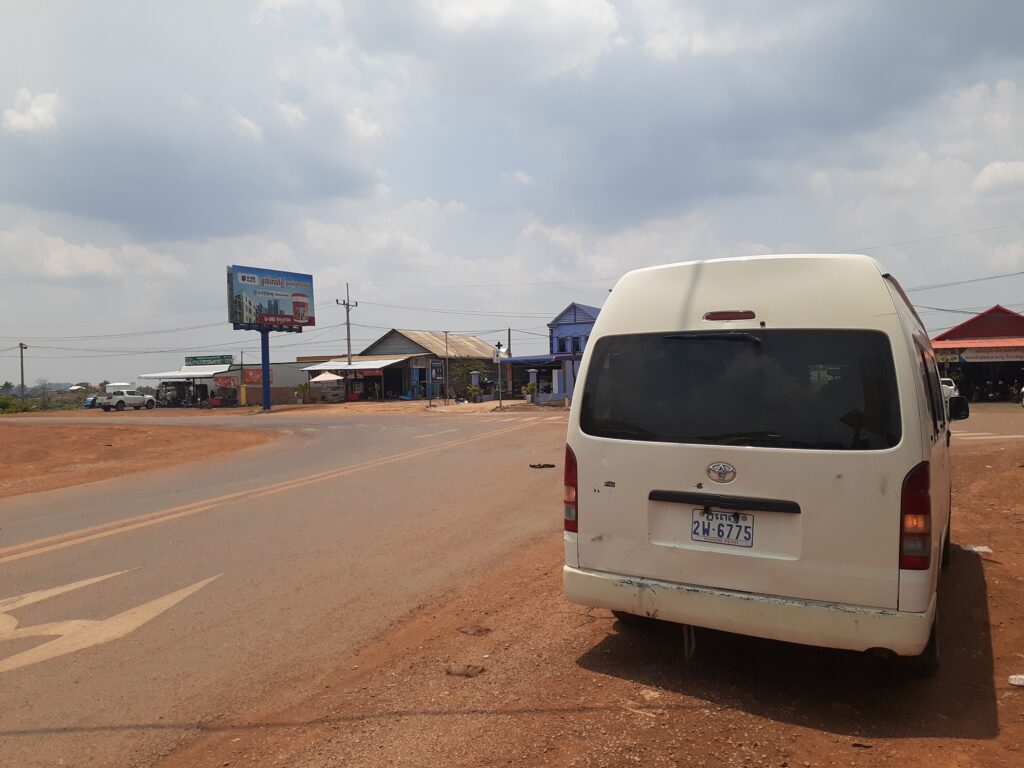 We arrived at Phumi Moreal (Srayong) at around 12.30pm which was only three and a half hours, including the lunch break.
We got off at the crossing to the Koh Ker site. From here we walked to find a guesthouse.