After three nights in Kompong Cham, we headed to Kratie, the capital of Kratie Province.
There are two ways to get to Kratie from Kompong Cham: by bus and by shared taxis.
We travelled by shared taxi.
Getting from Kompong Cham to Kratie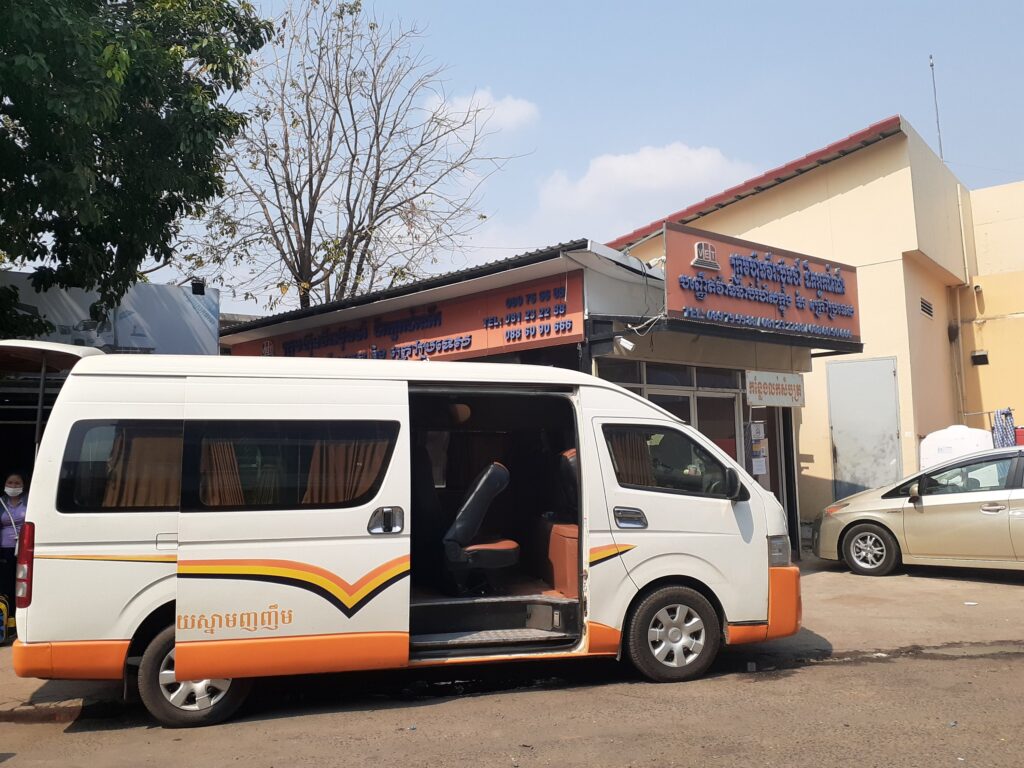 Kampong Cham to Kratie is approximately 130 km, served by buses and shared taxis. There used to be several bus companies operating in the area, but they went bankrupt due to the Corona recession.
Buses to Kratie are operated by Virak Buntham, which has an office along the Mekong River, at 9.30am. The buses come from Phnom Penh and cost USD 11 per person to Kratie.
Shared taxis can be found at the roundabout on the west side of Kizuna Bridge, opposite the Caltex petrol station. We were told that they depart between 7.30am and 8am, but it is recommended to get there early. The fare to Kratie is USD 7.5 per person.
Shared taxi from Kompong Cham to Kratie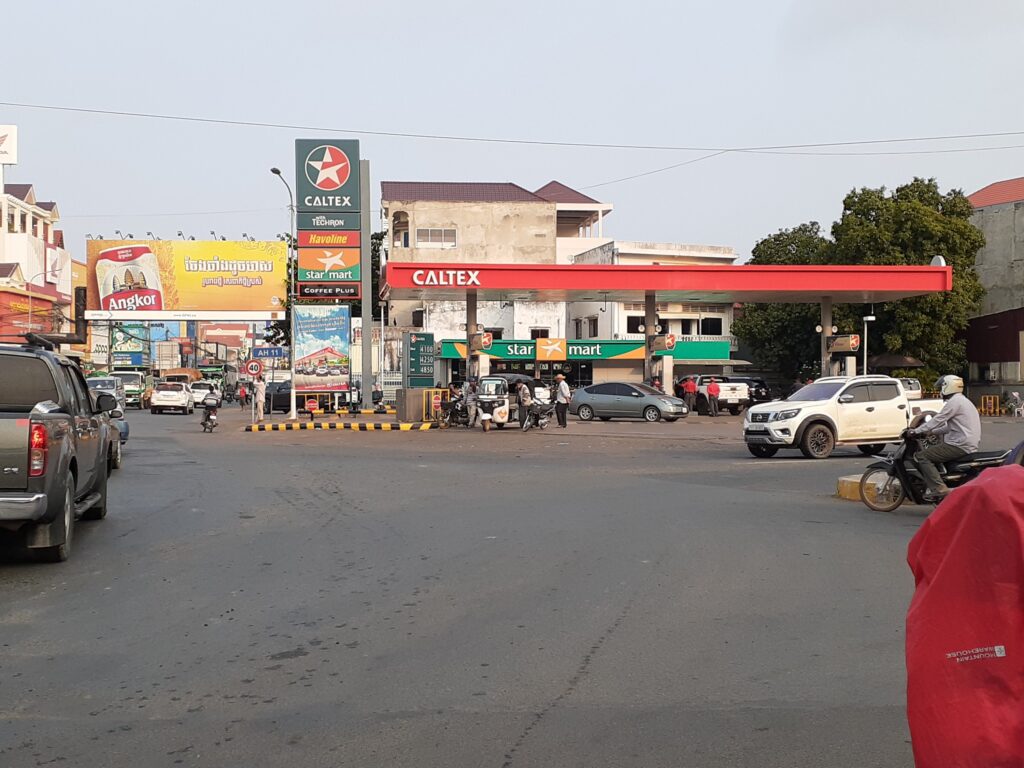 We decided to take a shared taxi. When we went to the taxi stand a little after 7am on the day, the taxi for Kratie was already parked.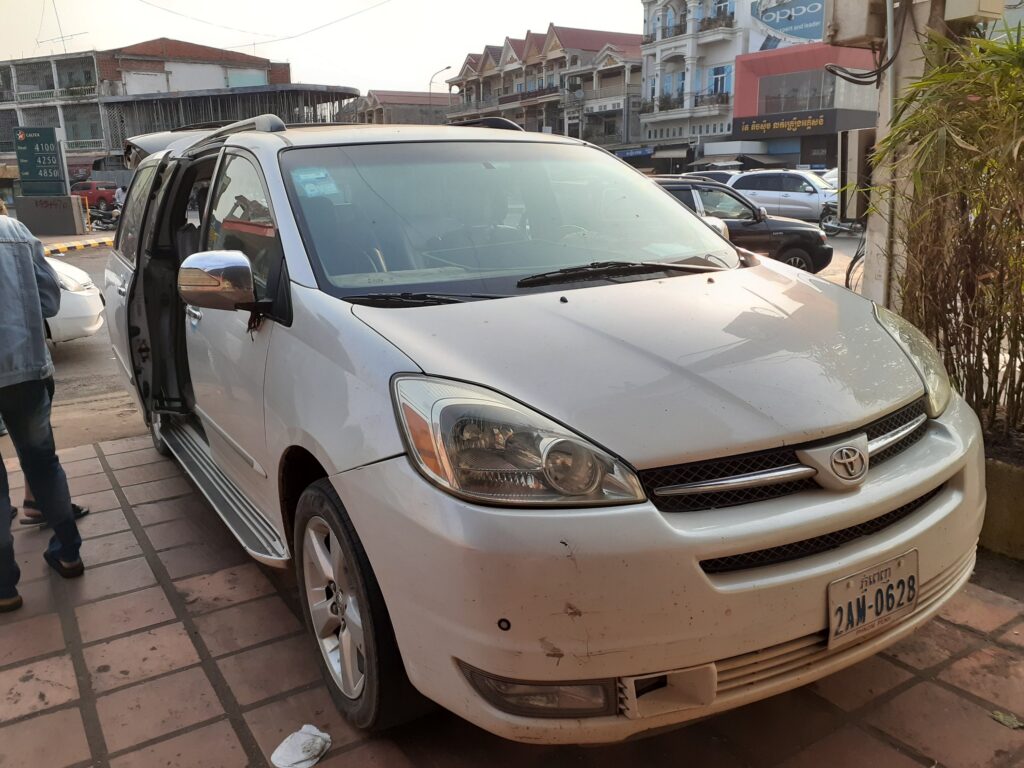 The van theoretically seats seven people including the driver. However, we were three in the front, four in the middle and five in the back, well three adults and two kids. Luggage could be placed in the back of the van. It was a Sunday morning, but the passengers gathered quickly and the taxi left at 07:15.
Arrival in Kratie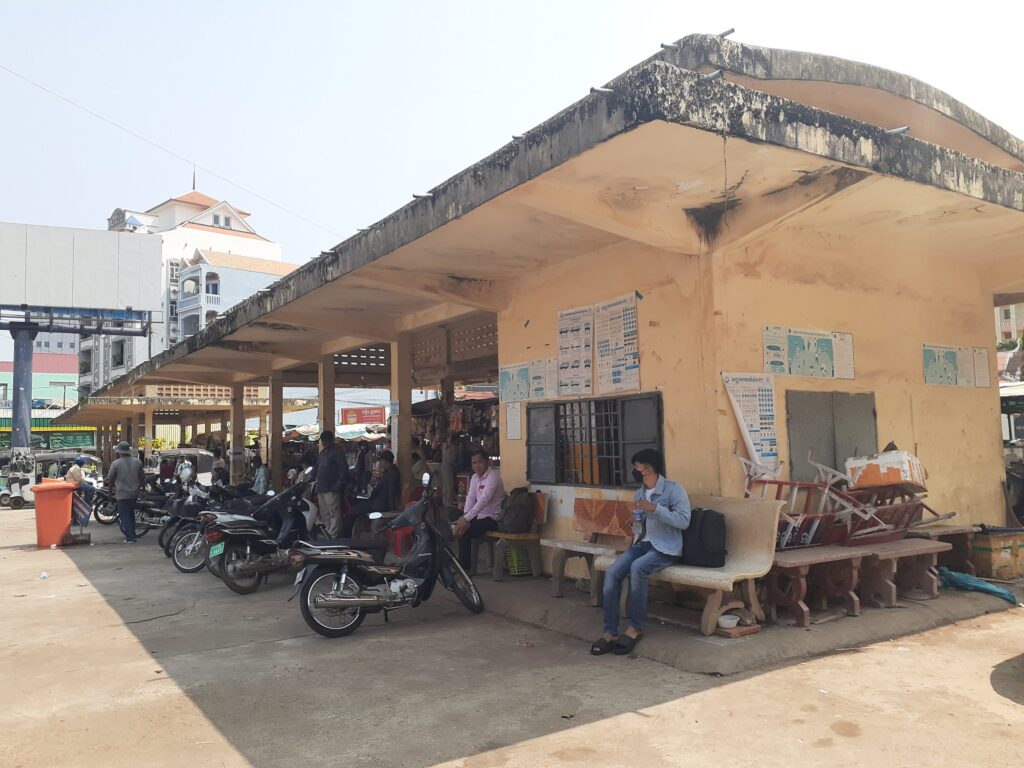 The bus continues eastwards and heads north at the junction before Kandaol Chrum. The road to the crossing is relatively busy with traffic, as continuing eastwards will take you to the border with Vietnam. At this time, road widening works were underway.
After turning north at the intersection, a single-lane asphalt road continues. As soon as we turned, the traffic slowed down and we proceeded swiftly along the smooth road through the rice paddies.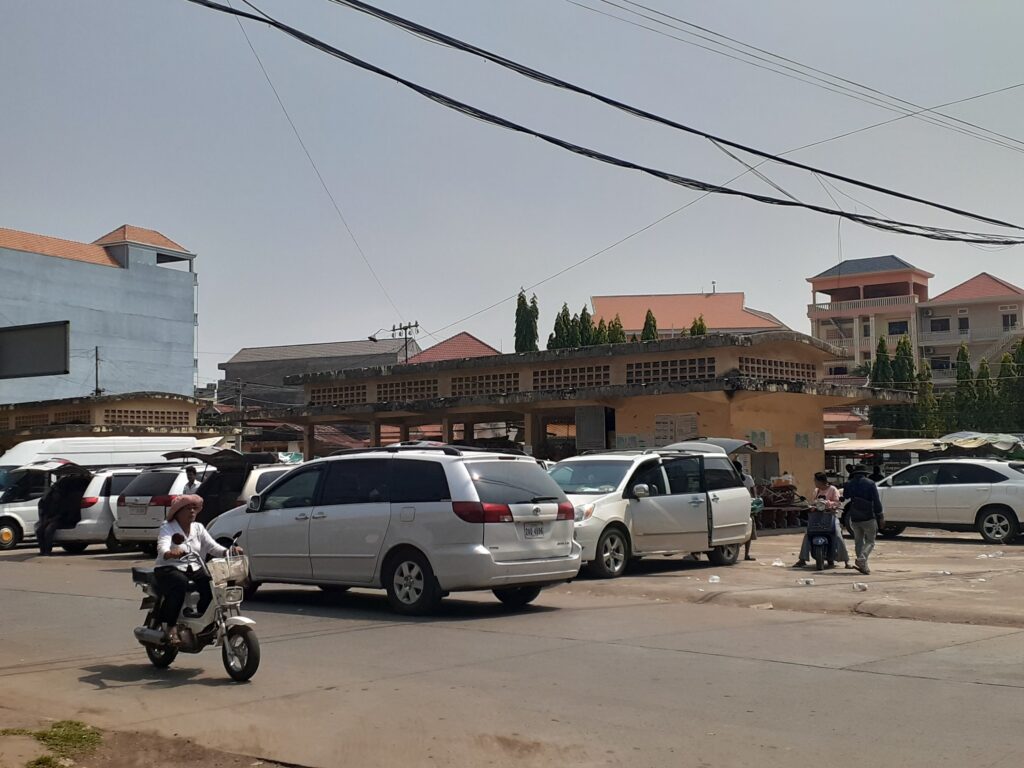 We arrived in Kratie shortly after 10am at the bus station in the town centre. Continue 300 metres due west and the Mekong River is right there. We walked to our guesthouse.