On the way from Stung Treng to Siem Reap, we made a stopover at Phumi Moreal to visit the ruins of Koh Ker.
After an overnight stay at Phumi Moreal, we headed to Siem Reap where Angkor Wat is located.
Road from Phumi Moreal to Siem Reap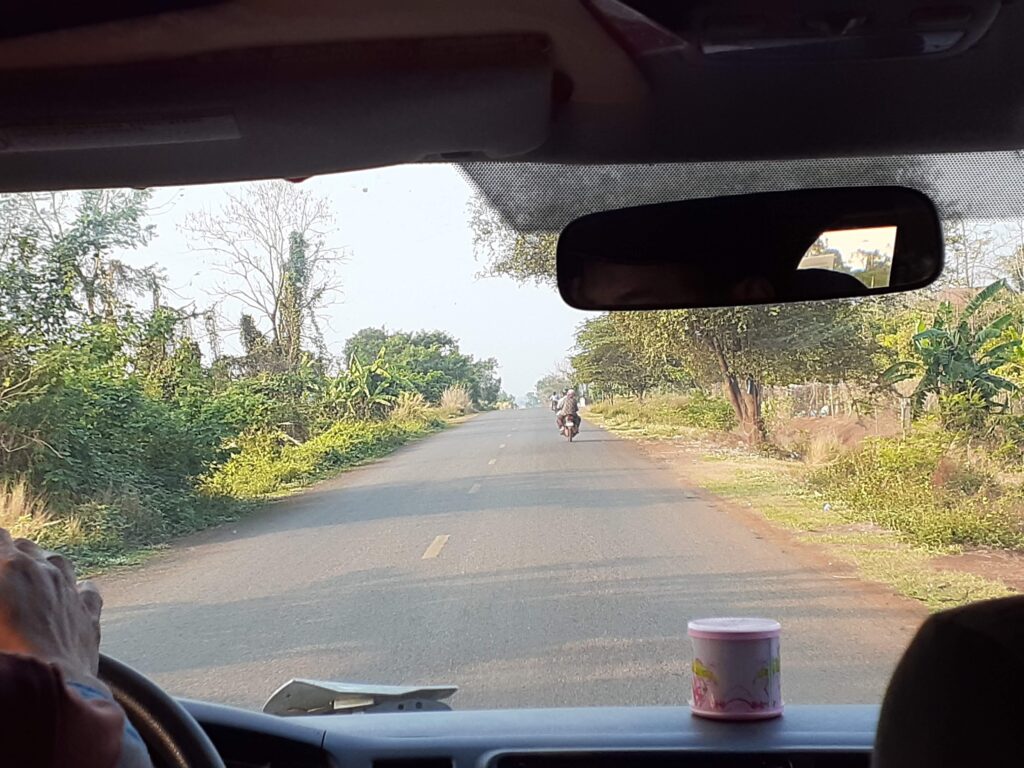 The road from Phumi Moreal to Siem Reap is about 100 km. We were informed that a new road had been opened so we could expect a comfortable ride.
Buses from Phumi Moreal to Siem Reap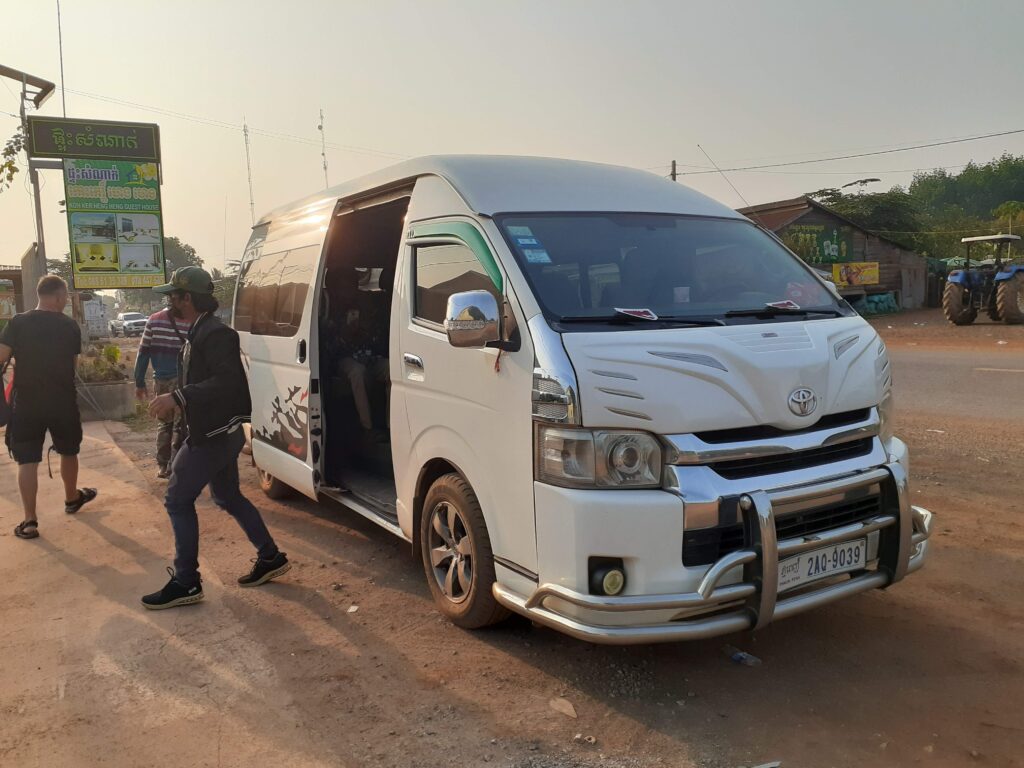 There is a minibus service to Siem Reap and when asked at the guesthouse, the driver said he will pick us up at the guesthouse between 7am and 8am.
Locals also seem to have a system of calling the driver directly to be picked up.
The fare from Phumi Moreal to Siem Reap is USD 5 per person. It is paid directly to the driver.
We were told that the minibus would pick us up between 7am and 8am and indeed the bus arrived a little after 7am. There were already a few local passengers on board.
Arrival in Siem Reap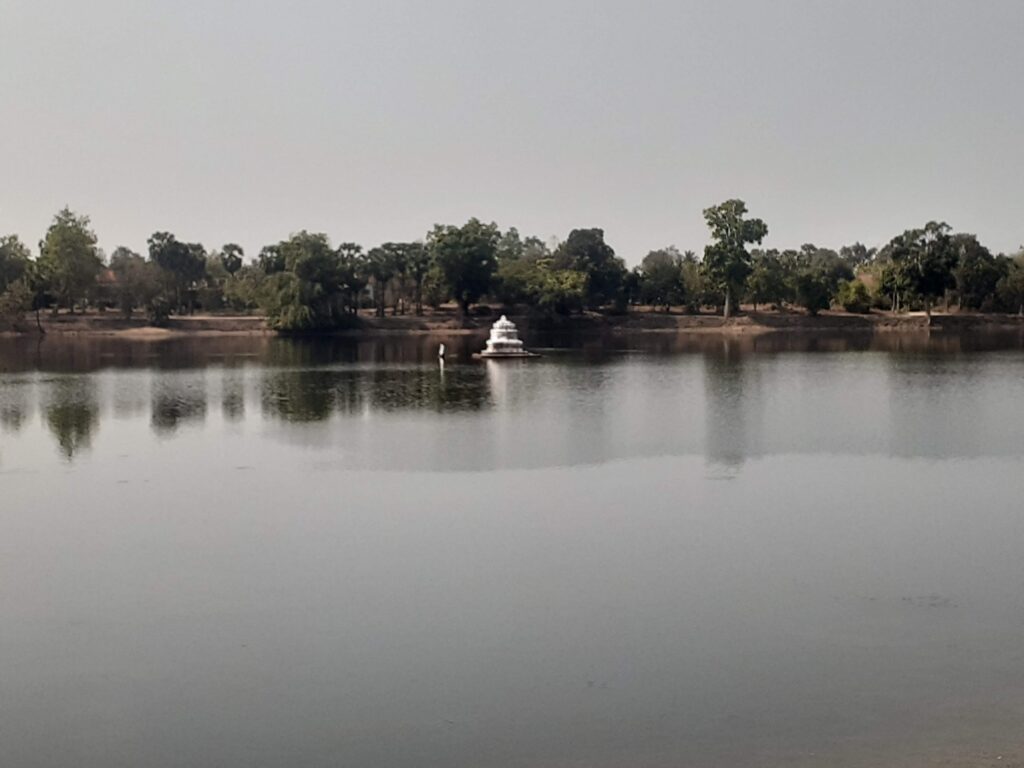 The minibus picked up pre-booked passengers along the way. Everyone was ready, apart from a young couple who we had to wait about 15-20 minutes for.
We got off in Siem Reap, just a short distance from our Guest House. It was only 9.30 am and so the trip took about 2.5 hours. Great deal all around!