After one night in Sinaia, we travelled to Braşov. Buses also run from Sinaia to Braşov, but we took the train as it was more convenient and probably more comfortable.
This article reports on the train journey from Sinaia to Braşov.
The journey from Sinaia to Braşov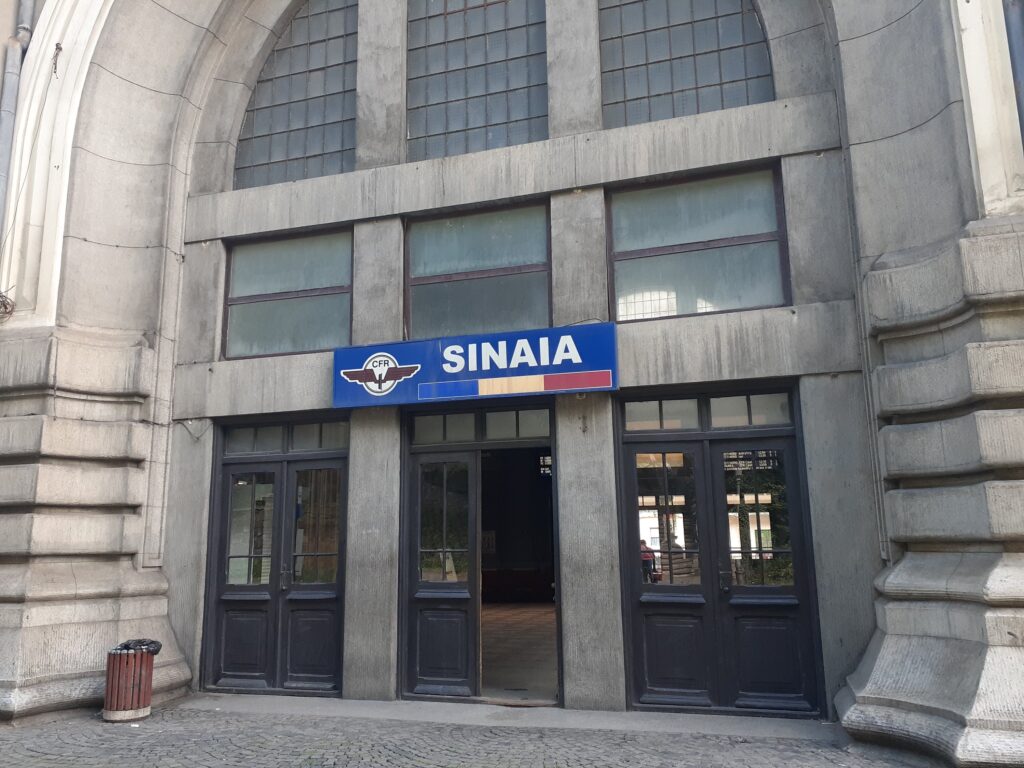 The distance from Sinaia to Braşov is approximately 45 km. Buses also run from Sinaia, and there is a bus terminal close to Sinaia Railway Station. When we asked the locals, they recommended the train as it is more convenient, cheaper and less risk of a traffic jam. So we decided to travel by train too.
The day before, we had travelled by train from Bucharest to Sinaia, which was also the train that would take us to Brasov.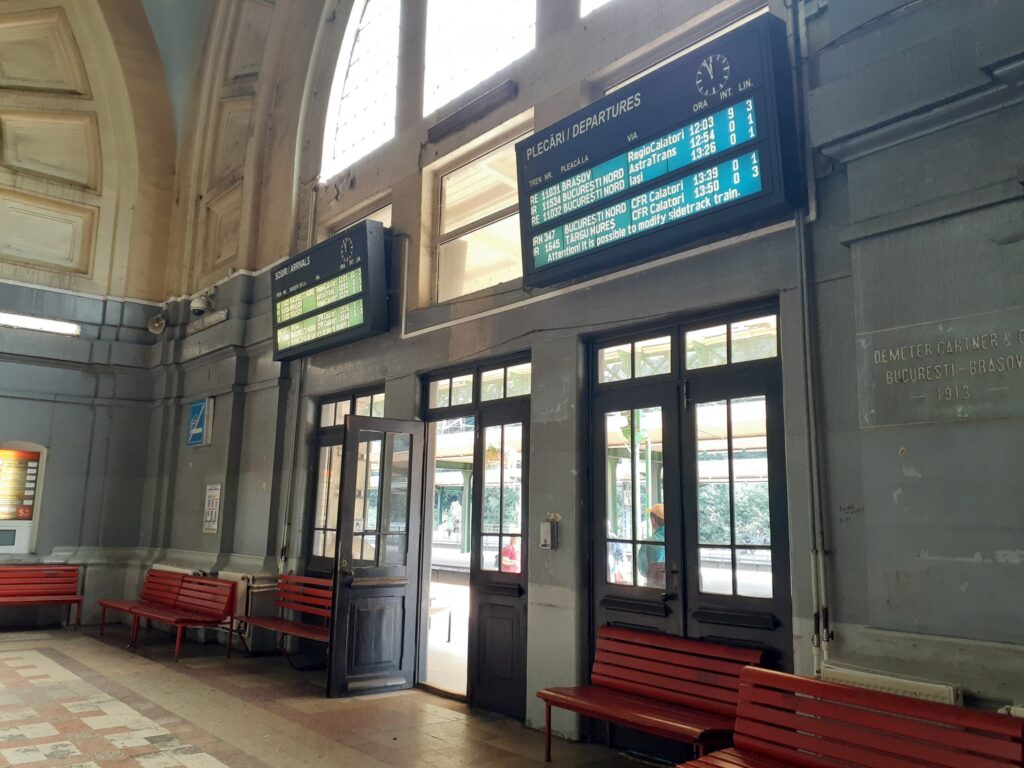 However, when we tried to move to Braşov after the morning sightseeing, just after noon, there were no trains to Braşov on the Romanian railway according to the website. Nevertheless, we went to Sinaia railway station anyway, hoping there might have been local trains, and found a 12:03 train to Braşov on the notice board.
Train from Sinaia to Braşov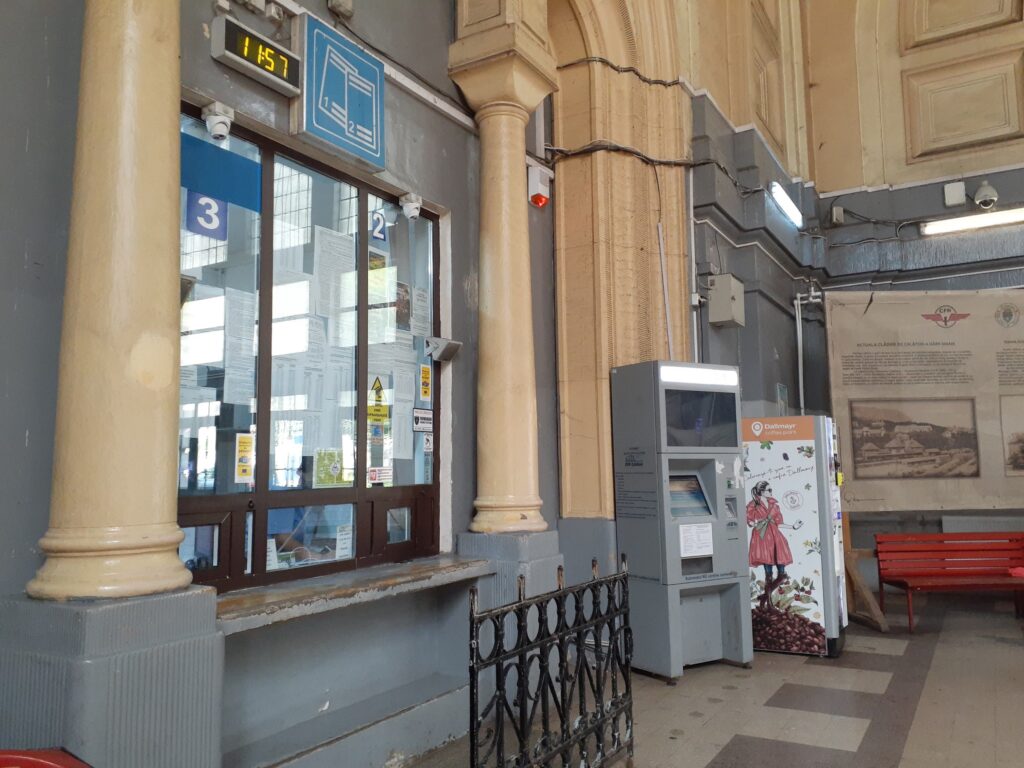 When we asked at the ticket counter at the station, an unfriendly lady would not sell us tickets of 12:03 train because that was 'private'. And she didn't let us ask further questions, saying something like 'ask at the information desk next door', so we went to the information counter.
It seems that the 12:03 train is a private train and tickets cannot be purchased at the station. We were told to buy the tickets on board the train, so we went straight to the platform to get on the train.
We took the private train Ragio Calatori from Sinaia to Braşov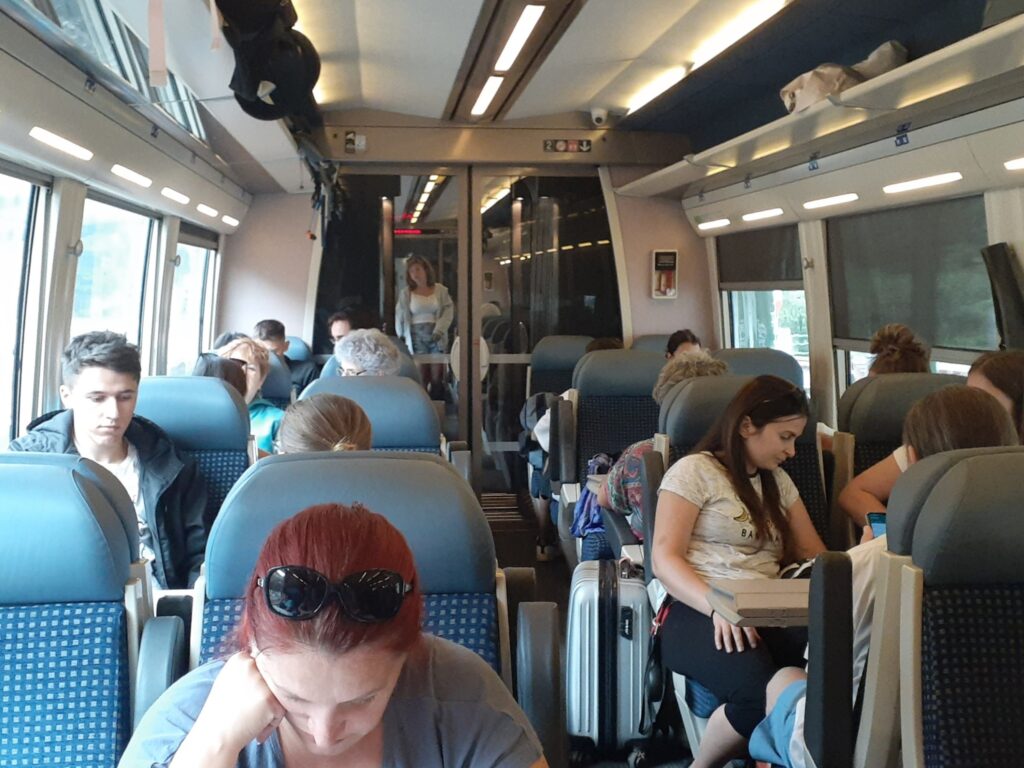 The notice board indicated that train would depart from platform 3, so we went down and up the stairs to platform 3. At this point the train was already five minutes late, and eventually a service from Bucharest entered the platform with a 30 minutes delay.
The train was clean and had comfortable cloth seats.The train left Sinaia at around 12.30pm. A short time later, a woman who looked like a ticket seller came round. We bought two tickets from Sinaia to Braşov. Credit cards were not accepted and we had to pay in cash only, but the price from Sinaia to Braşov was cheap at 8 lei per person. The seats were unreserved.
Arrival in Braşov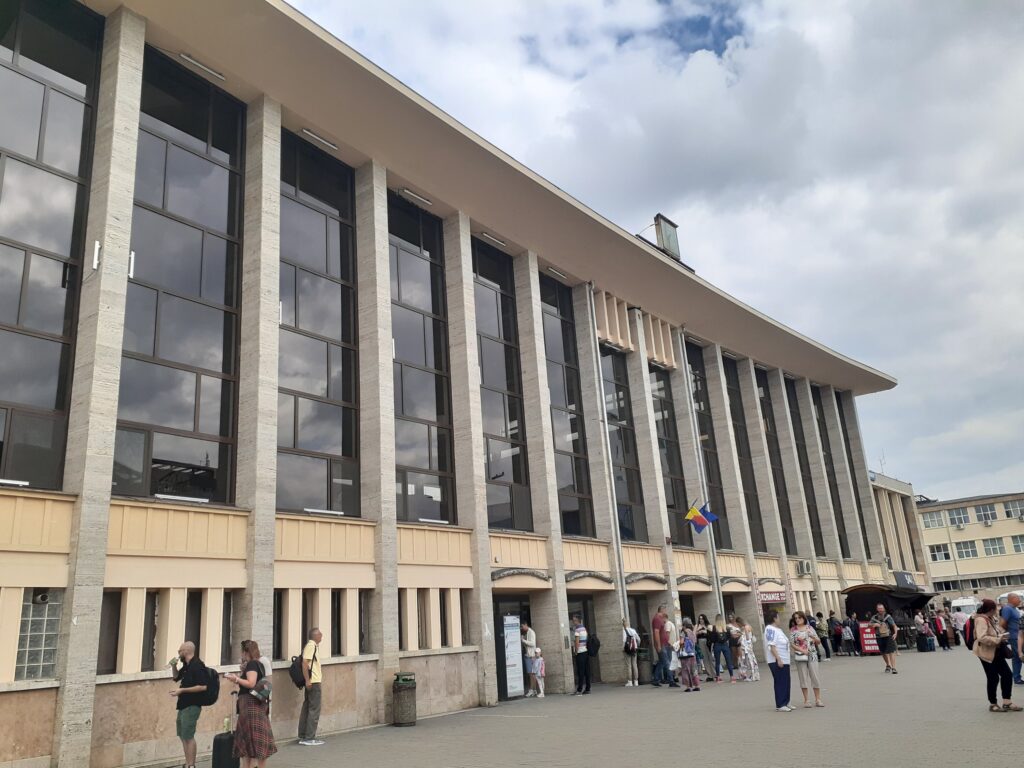 The train took a long time as it stopped at every station. We dozed off, admiring the Romanian mountains and nature, and arrived at Braşov railway station at 1:30pm.
From here we walked to the hotel we had booked.