We travelled from Samarkand to Tashkent the day before, spent one night in Tashkent and then travelled by train to Kokand. This post presents the Uzbekistan railway journey from Tashkent to Kokand.
Tashkent to Kokand by Uzbekistan Railways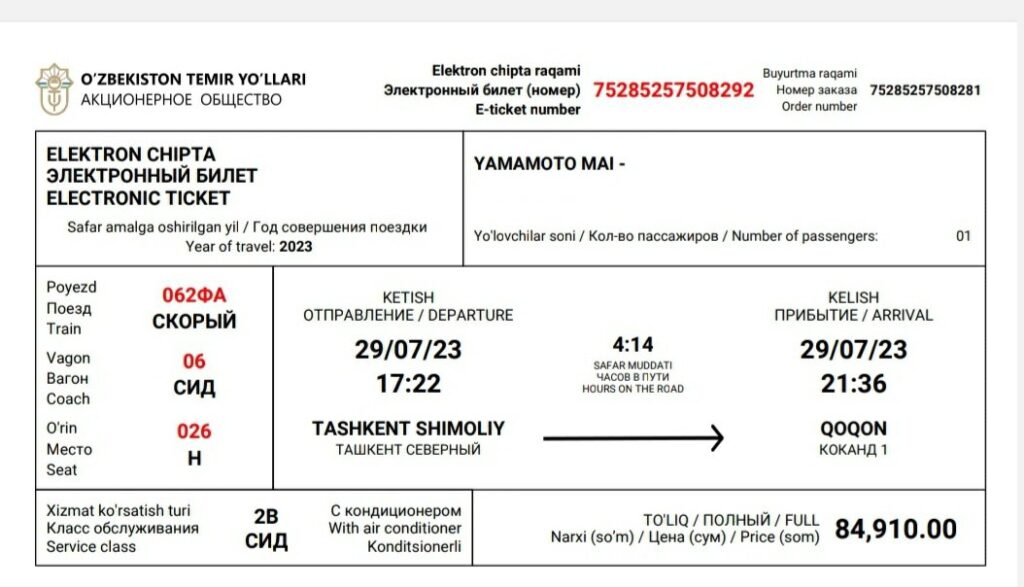 Kokand is located in the Fergana Valley in eastern Uzbekistan. It has an estimated population of 200,000 (2001) and is 228 km from Tashkent.
As before, Uzbekistan Railways tickets were purchased online. The Uzbekistan Railways app is well-designed and, once installed on your smartphone, it is easy to check seat availability and purchase tickets.
We will be taking the 062 train this time, which departs Tashkent Shimoly railway station at 5:22pm and is scheduled to arrive in Kokand at 9:36pm, a journey time of 4 hours 14 minutes. The cars are supposed to be air-conditioned, but let's see how it works.
Transfer to Tashkent railway station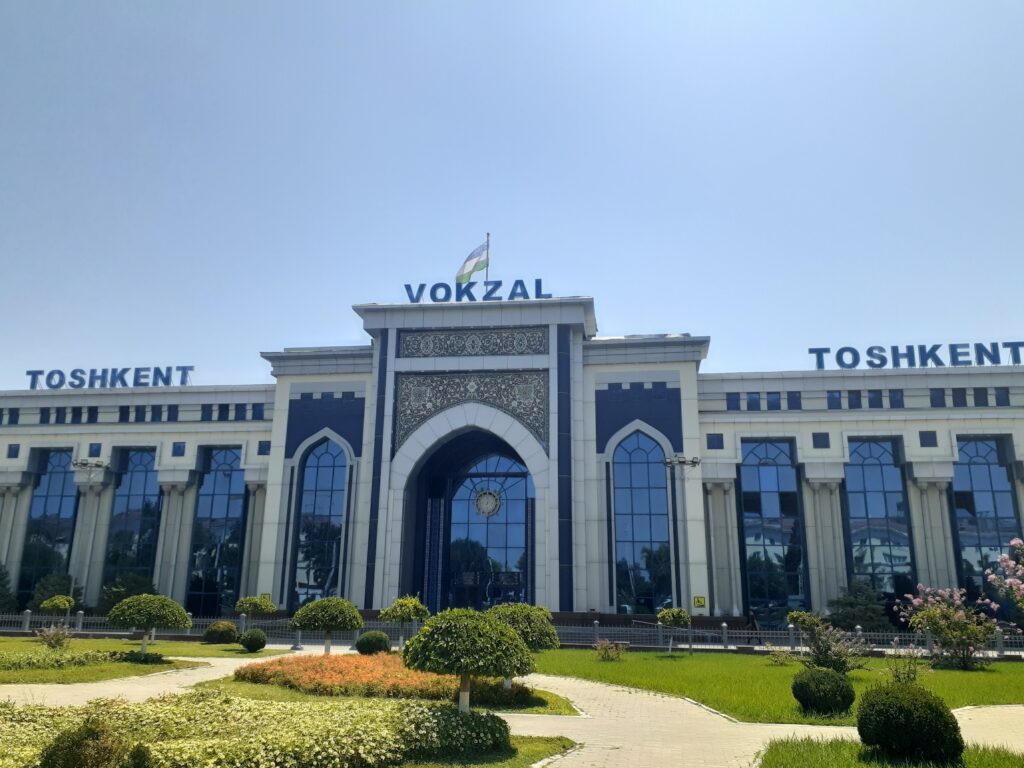 Note that there are several railway stations in Tashkent. In the past, we travelled to Nukus by train and took the train from Tashkent South Station. This time we will depart from a different station, Tashkent Shimoliy station.
We had arrived at the same Shimoly station from Samarkand the day before and stayed at a hotel 3 km from the station. We travelled from the hotel to the railway station by Yandex taxi, which cost 18,000 som.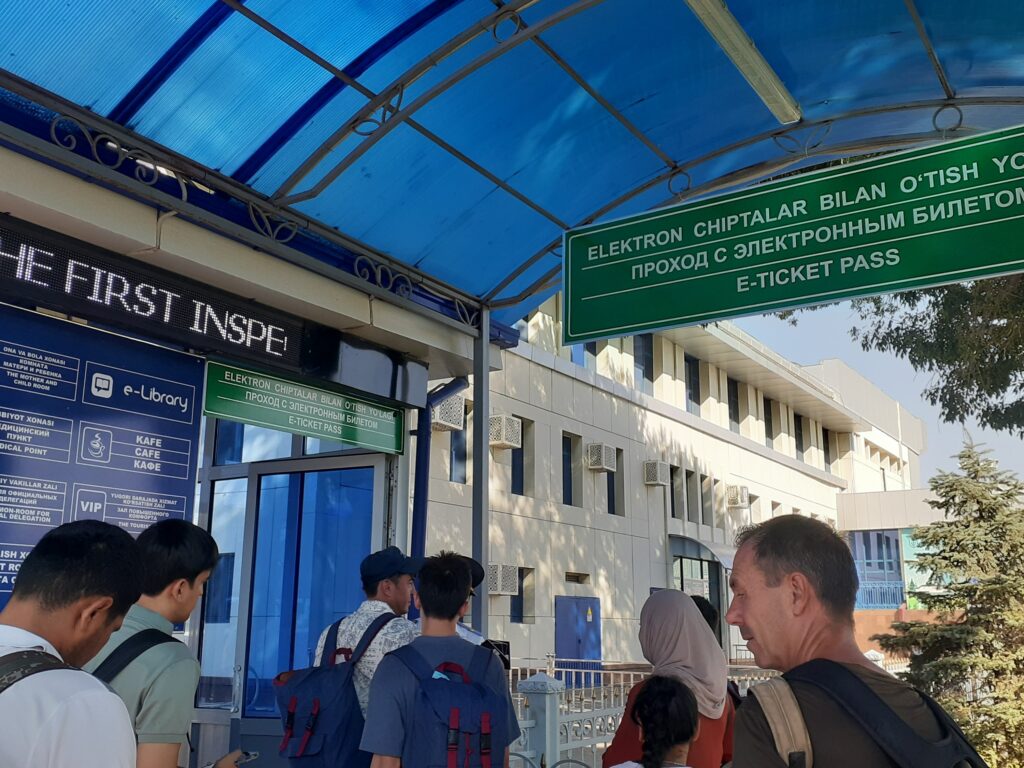 There are supermarkets and liquor shops near Tashkent Shimoly railway station. We bought food for dinner at a shop near our hotel. We bought beer at the liquor shop just north-east of the station and entered the station building.
At the entrance to the station there is a booth marked 'E-Ticket Pass', where we presented our e-tickets and passports to enter.
Once inside, there were a waiting room and several shops. After waiting in the waiting room for a while, about 30 minutes before departure, an announcement was made and people started to move. Apparently it was time to board our train.
Boarding on the Tashkent train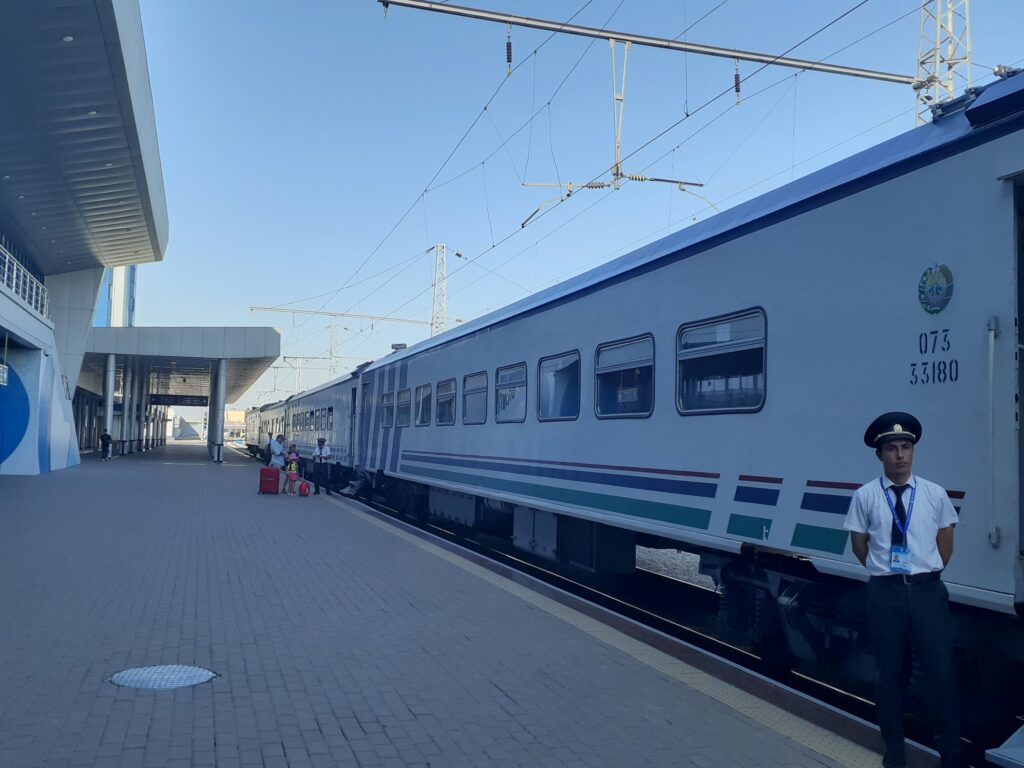 When we entered the platform, the conductor was standing in front of each carriage and passengers were being boarded. We got on board according to the carriage number and seat number shown on our ticket.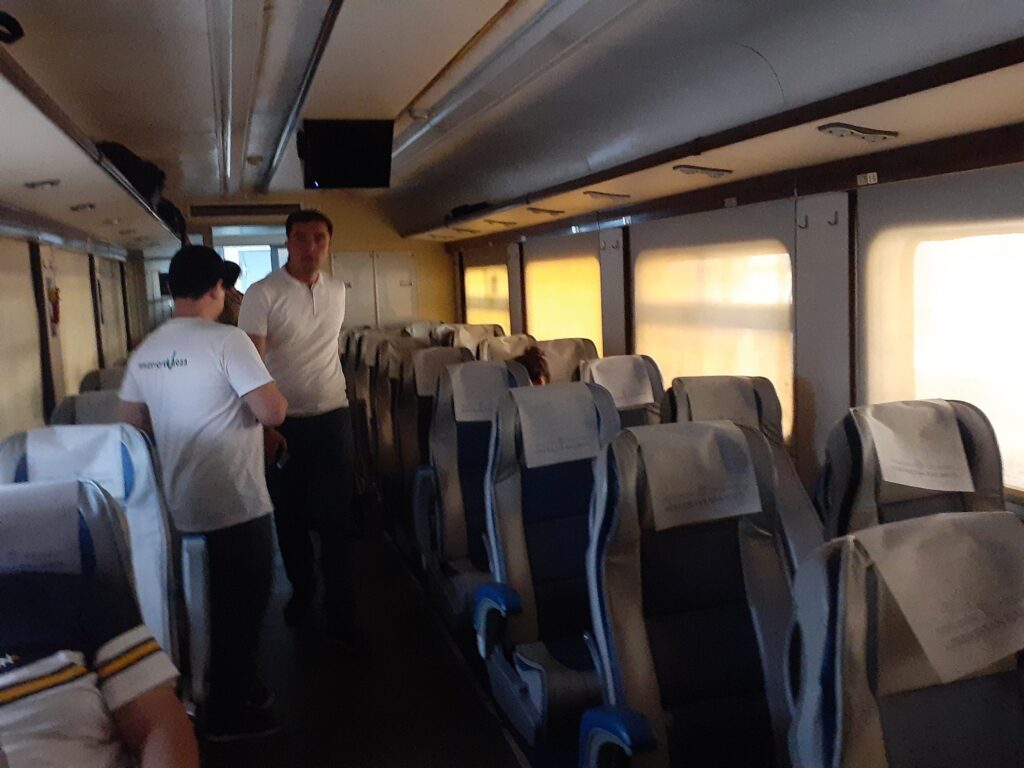 Seats were spaciously arranged in rows of one and two each side of the aisle. Each seat had a table and footrest, and there was also USB charging sockets on the underside of the armrest, but they did not work. Unlike the previous day's train, the air conditioning worked more or less ok.
Departure from Tashkent
The train departed Tashkent on time at 17:22. As soon as the train departed, small bottles of drinking water were handed out.
There was also 'trolley' sales with snacks, bread and crepes available. The air conditioning worked better than on the Samarkand-Tashkent train the day before, but perhaps this was because we were in a more mountainous area for part of the journey.
Arrival in Kokand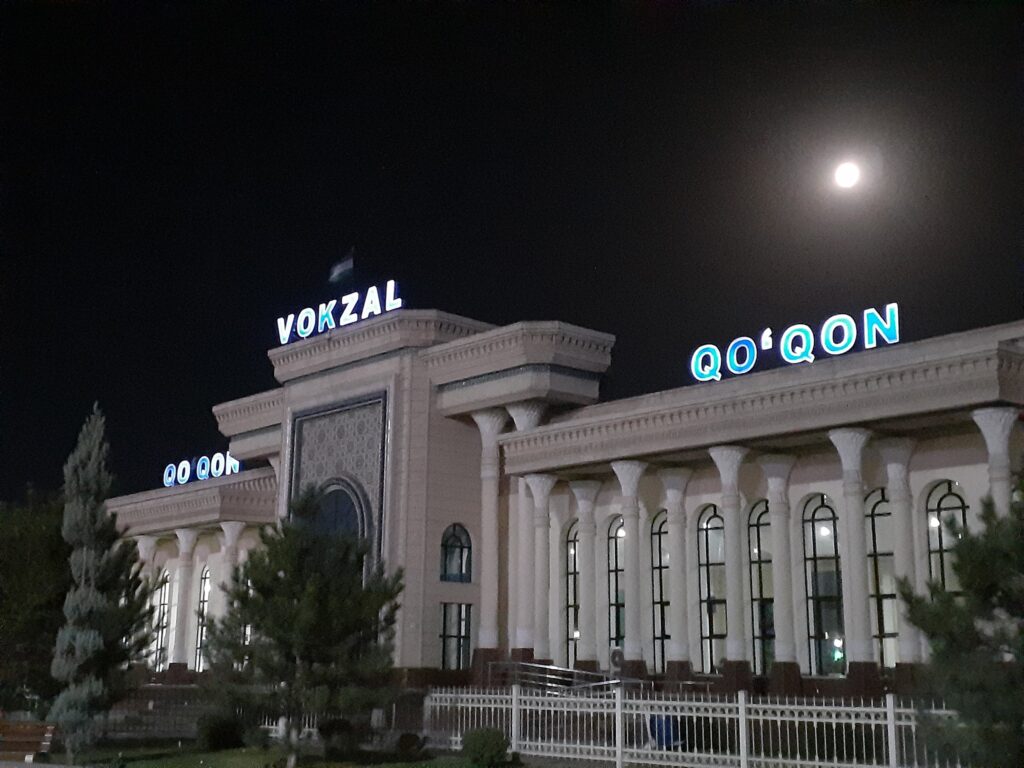 We arrived at Kokand railway station on time at 9:36pm. Well, we have to say that Uzbekistan railway is doing a good job in terms of punctuality.
The hotel we booked is within 3 km of the railway station, and we called a Yandex taxi to take us there. The fare to the hotel was 8,000 som. It's not expensive!