Our trip has finally started! Whilst we left Canada 12 days ago our time was spent visiting family and friends in England. Today we took the plane.
Today we left for Turkey
The trip really started today when we took the plane to Izmir, Turkey! It's Mai's first time ever in Turkey and the first time for me to be here for 25 years. It feels good.
We managed to get one way tickets for only $100 Canadian from Stansted Airport, near London, to Izmir.  Not bad for a flight which is almost four hours.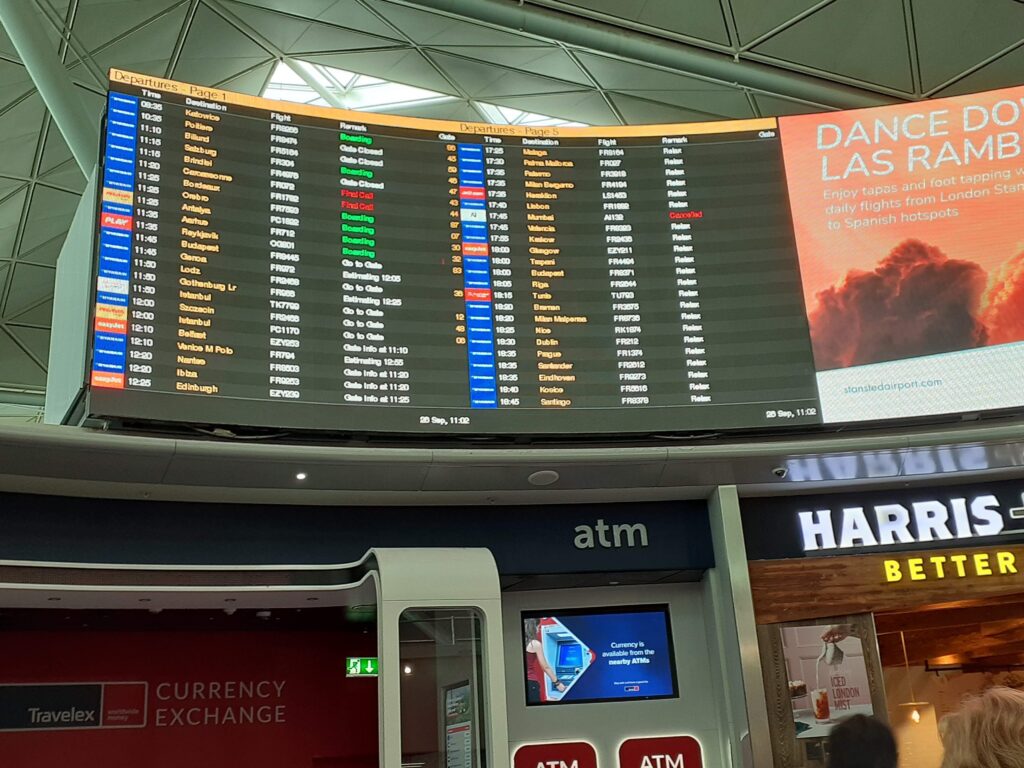 We checked in online the night before our flight and were given a QR code for security and a seat number. The process at the airport was really easy because we had no bags to check in. We simply had to scan our QR code to get through to security and then it took about 15 minutes to go through. Simple!
We waited for the gate to come up, took a shuttle train to the gate and then boarded by just showing our passports and scanning our QR codes.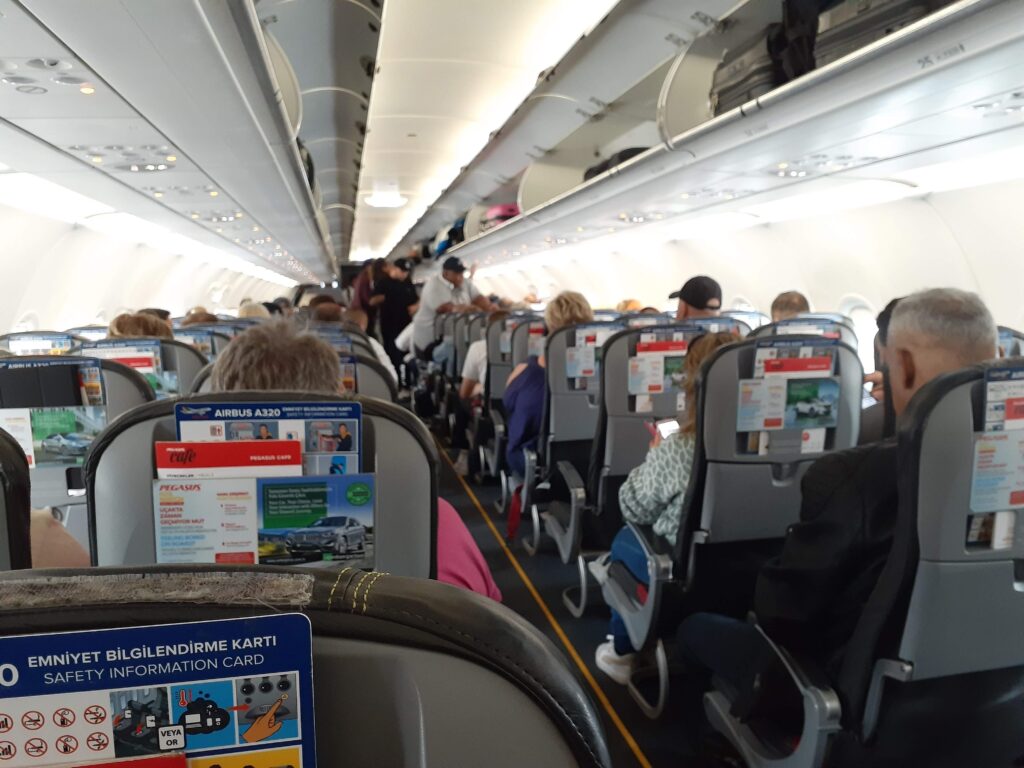 The plane was the classic low cost carrier – 3 seats on either side of the aisle, with seats which did not recline. All food,drink and entertainment had to be paid for. We'd filled up our water bottle before boarding so we were all good to go.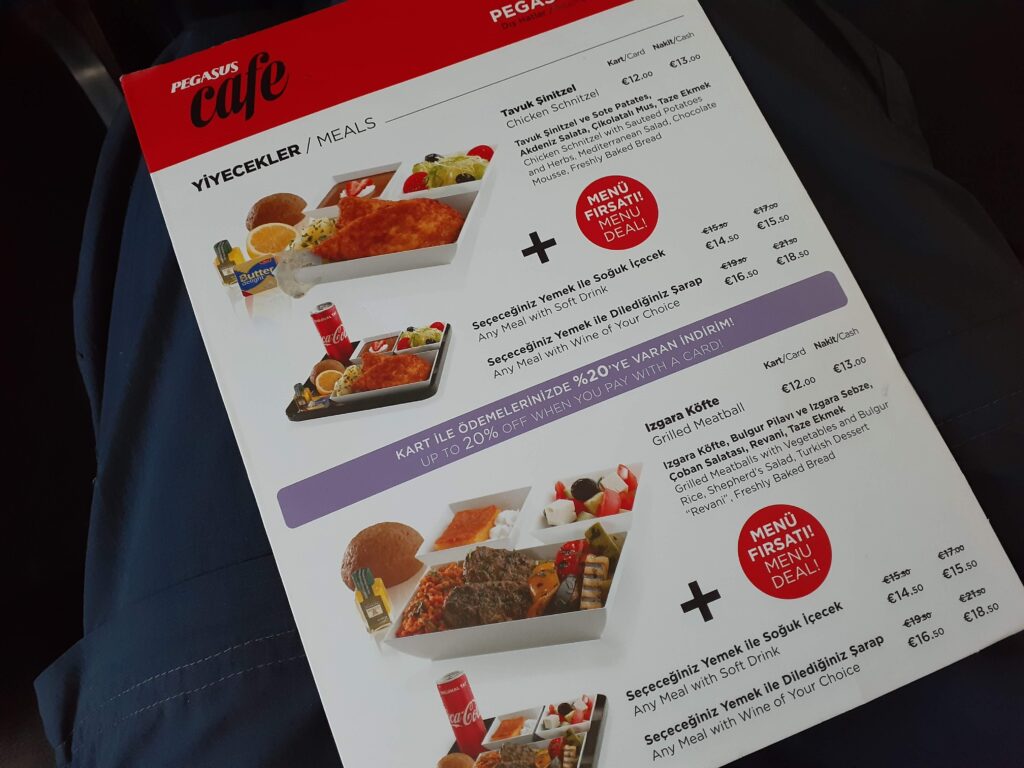 Great value for a $100 Canadian bucks!