I had been looking forward to my first Turkish breakfast and I was absolutely not disappointed!
Breakfast in Turkey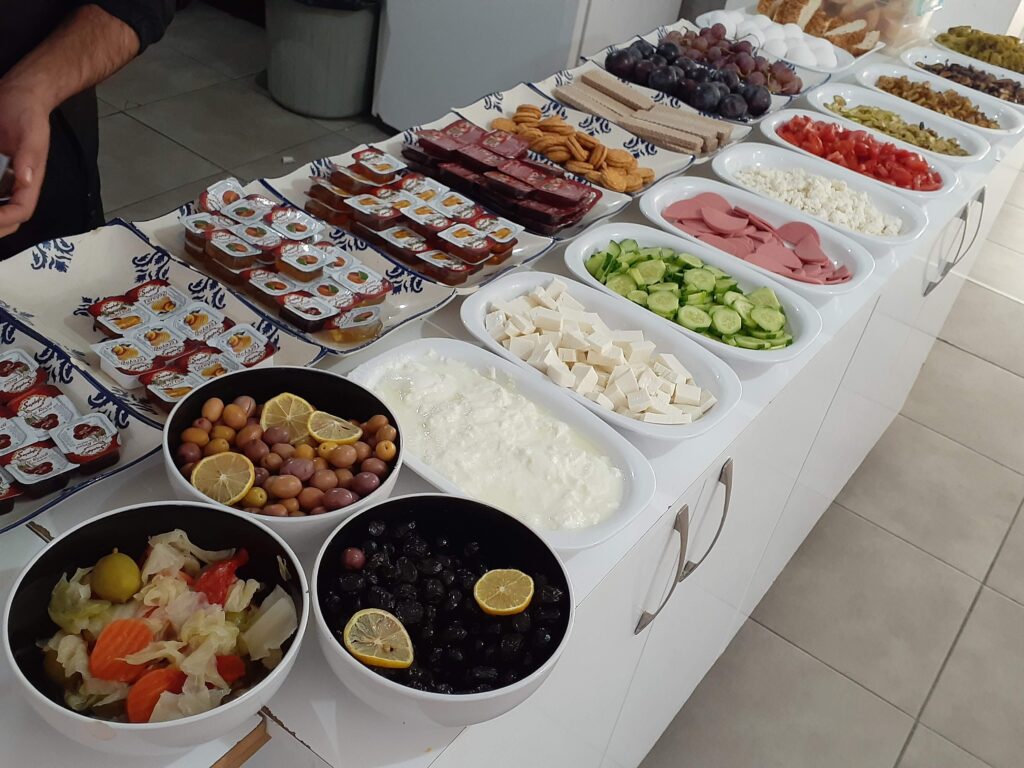 It was a buffet breakfast with bread, cheeses, tomatoes, cucumber, olives, pickled vegetables, different fried vegetables, bread, jams, honey, coffee/tea, juices and cereal.  Perfect start to the day!
Great value for money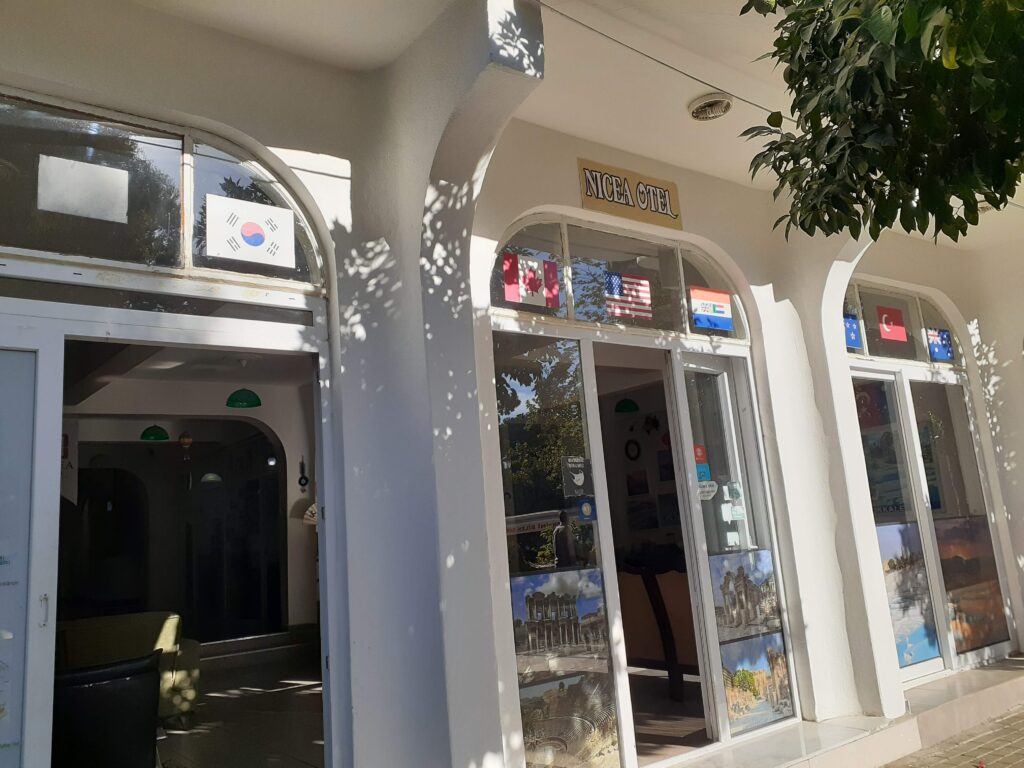 The hotel we are staying at, Nicea Hotel Selcuk, is very reasonably priced – $30 CAD for bed and breakfast. Room is compact, clean and has a little balcony. There's also a fridge, kettle and TV.