After a night in Manisa, we travelled to Bergama. There is a bus service between Manisa and Bergama, but the time did not suit us, so we decided to hitchhike. We hitchhiked half the way and were then able to catch a minibus (dolmuş) the rest of the way.
Here is our hitchhiking and dolmuş journey from Manisa to Bergama.
Getting from Manisa to Bergama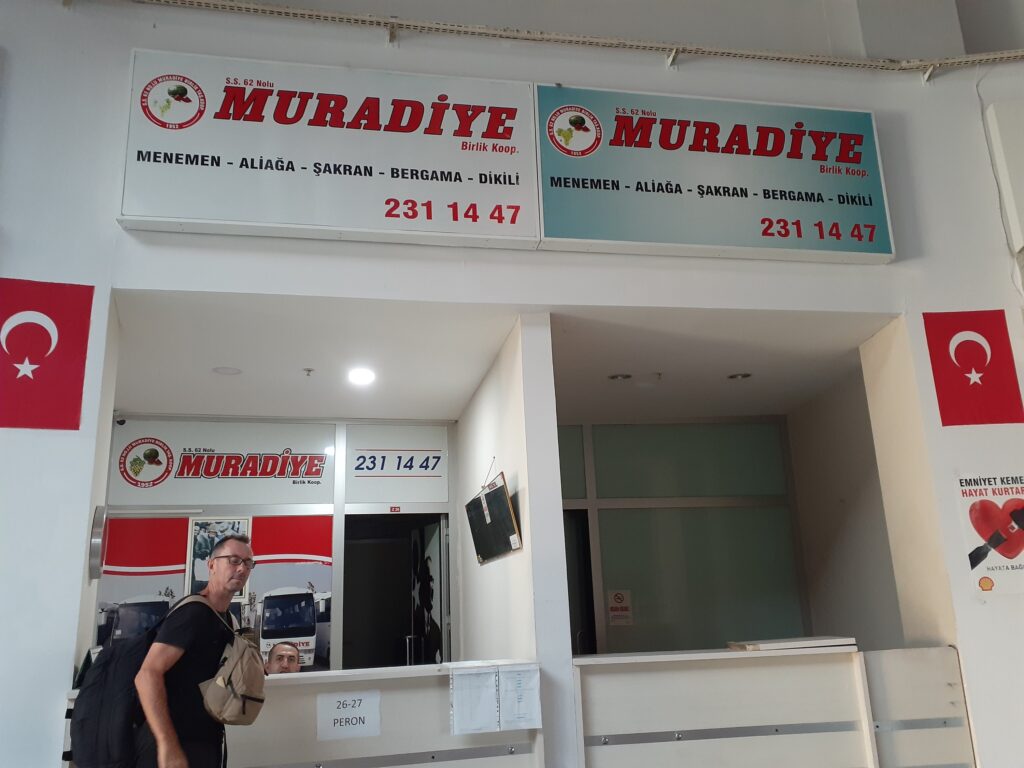 Buses run from Manisa to Bergama from the long-distance bus terminal, 3 km north of Manisa town centre, with Muradiye bus company running three services at 7.30am, 11am and 4pm.
The bus journey from Manisa to Bergama takes about two hours, but it is a bit inconvenient with buses at 7.30am and 11am… Breakfast in most Turkish accommodation starts at around 7.30am or 8am. For those of us with a big appetite, there is no option of skipping the sumptuous Turkish breakfast, which means we have to wait until 11am.
However, we don't want waste our time just waiting for the bus. We had time to wait for the bus so we tried hitchhiking.
Hitchhiking from Manisa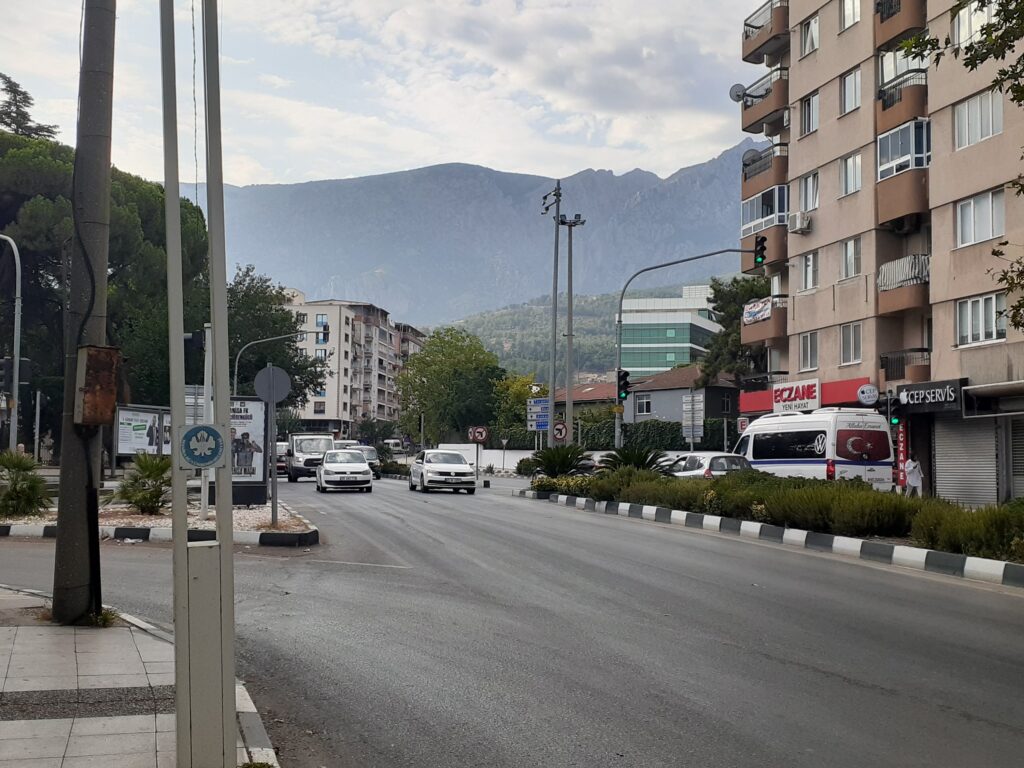 When driving from Manisa to Bergama, there are multiple ways to get there, so the question is where to hitchhike.
We decided that the easiest way to get picked up by a car would be to head west from Manisa and then head north along the coastal line via the town of Menemen. So we tried hitchhiking on the side of the road facing west at the intersection near the railway station in Manisa.
However, although there was a lot of traffic at this intersection, it was difficult to get cars to stop, probably because of the large number of short-haul vehicles in the city. So we decided to move and try hitchhiking at an intersection near the long-distance bus station. On the way to the bus station, a passenger car picked us up and dropped us off at the intersection on the corner of the bus station.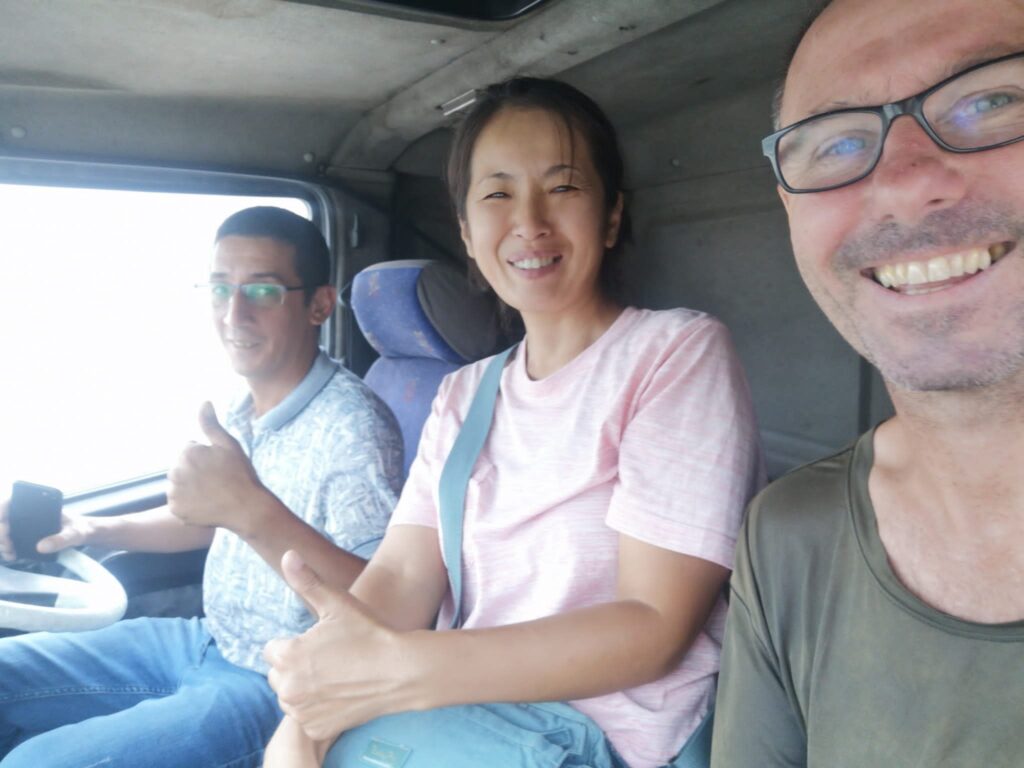 This intersection is also a large busy road with multiple lanes, which was not really suitable for hitchhiking, but after a while, a lorry carrying diesel stopped for us.
Travel from Aliağa to Bergama by dolmuş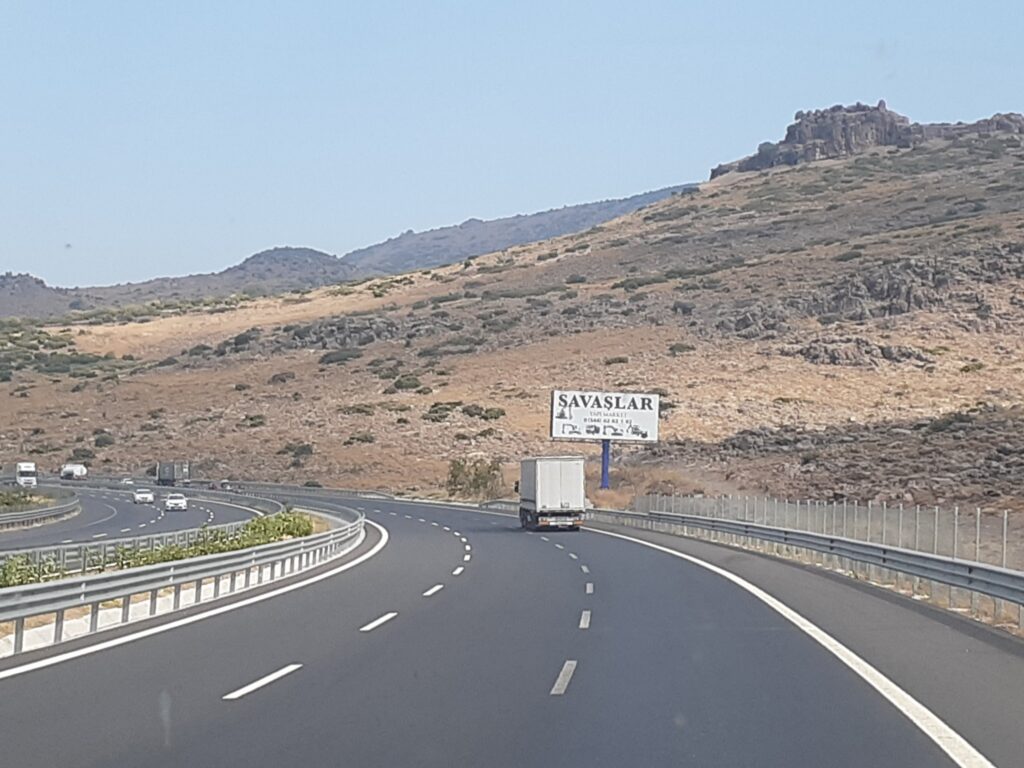 The lorry driver was going in our direction, so he agreed to give us a lift to the Aegean coastal town of Aliağa. We left our hotel in Manisa at 8.30 am and was picked up by the lorry next to the bus terminal at around 9.30 am and dropped off at the Aliağa crossing at 10.20 am.
The junction where we got off the lorry was also not an easy place to hitchhike, where it was difficult for vehicles to slow down. Fortunately, we managed to ask a passing minivan to give us a lift to a service area a few hundred metres away.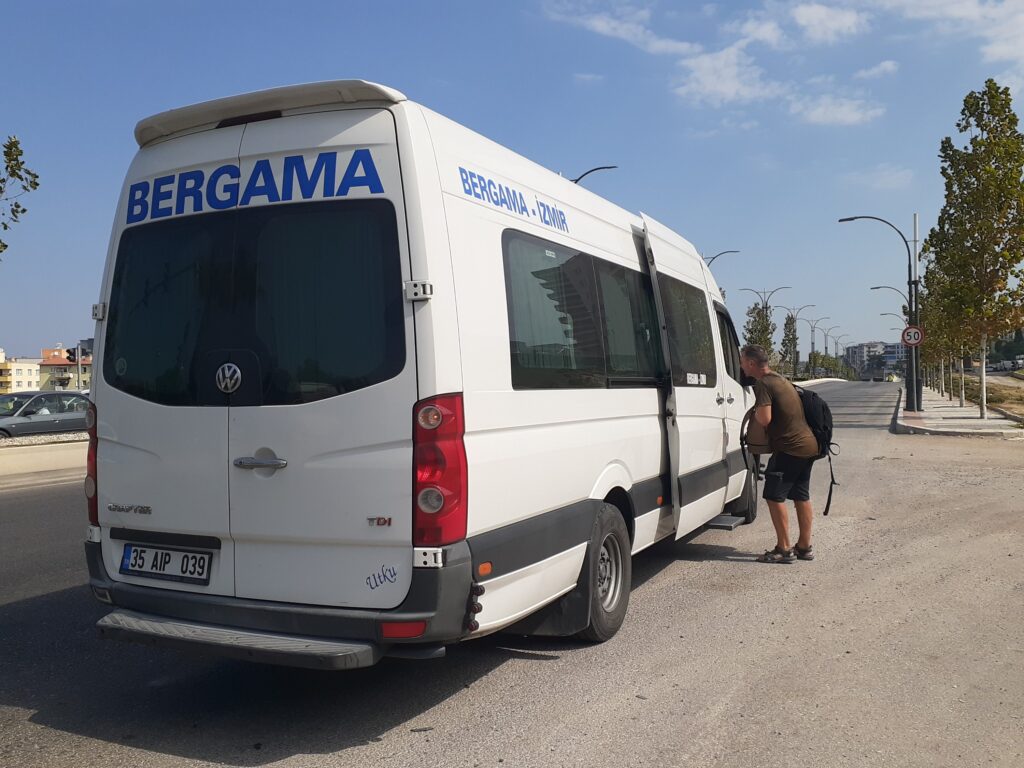 After trying hitchhiking there for about 10 minutes, a dolmuş marked 'Izmir – Bergama' passed by and we quickly boarded it. The dolmuş's fare is listed on the car. The fare from Aliağa to Bergama was 70 TL per person.
The distance from Aliağa to Bergama is approximately 45 km. Unlike long-distance buses, dolmuş allows you to get off in the centre of the city, which was also convenient for us while Bergama's bus terminal is 7 km from the town centre.
Arriving in Bergama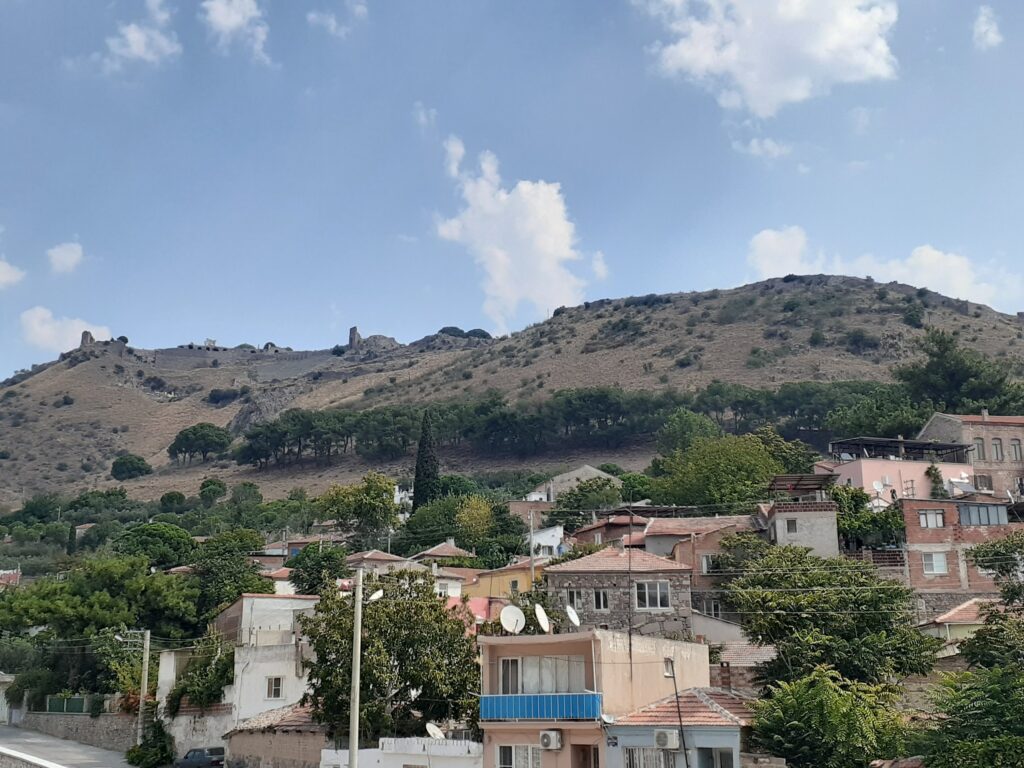 We boarded a dolmuş at the Aliağa crossing at around 10:50 am and was dropped off near our accommodation in Bergama at 11:35 pm. From there, we walked to the guesthouse.
This was a little quicker than travelling by long-distance bus from Manisa, and we were happy to be able to use our time more for visiting the World's Heritage Site; Pergamon Acropolis.