We stayed in Kuala Lumpur for five nights. Initially, we were not going to stay that long, but we had friends who live in Hong Kong and happened to be staying in Kuala Lumpur at the same time. So we decided to spend more time than initially planned.
This post is a collection of sightseeing spots in Kuala Lumpur from this trip. The city is full of interesting tourist attractions and we did not go all of them this time around.
Masjid Jamek KL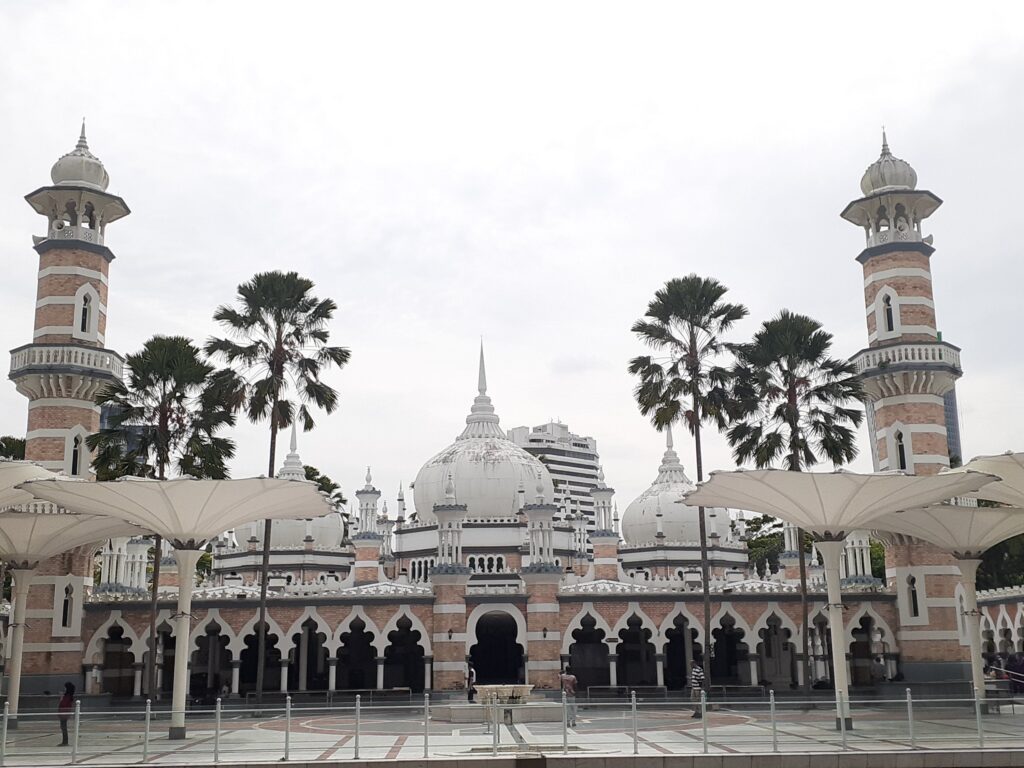 Located near Masjid Jamek station.
The oldest mosque in Kuala Lumpur, built in 1909. The mosque has a beautiful regal atmosphere.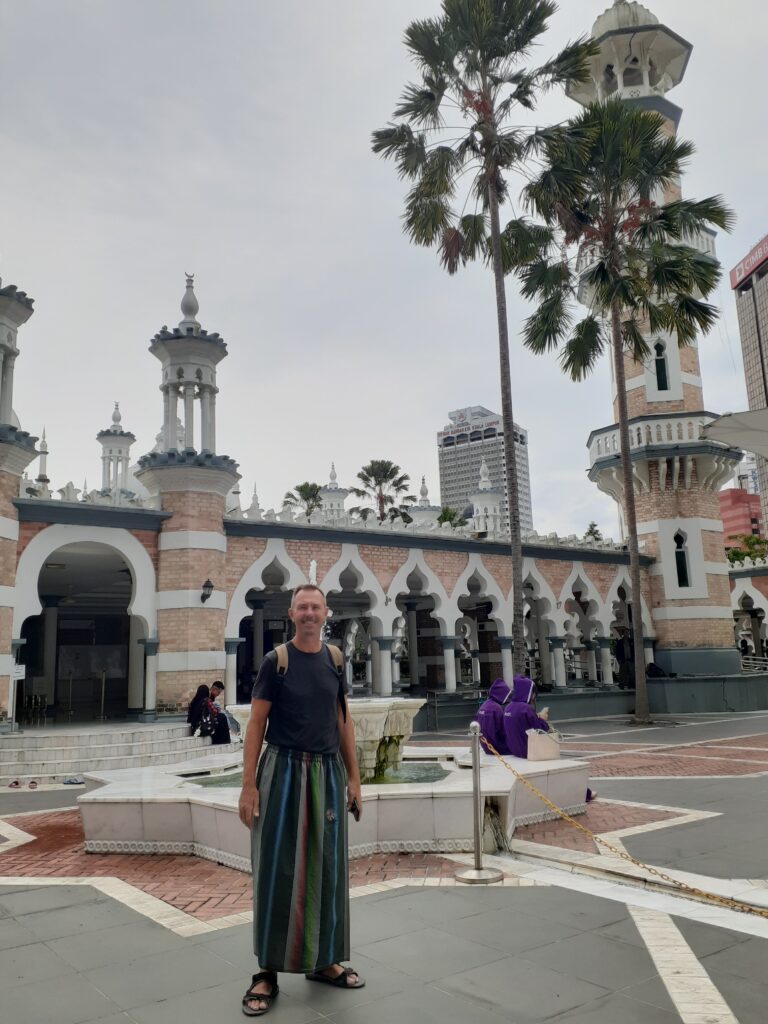 Entry is free, but appropriate dress is required. Women can wear a scarf and, if they have a lot of exposed skin, they can borrow a robe. Men are also asked to wear a sarong if they are wearing shorts.
Sin Sze Si Ya Temple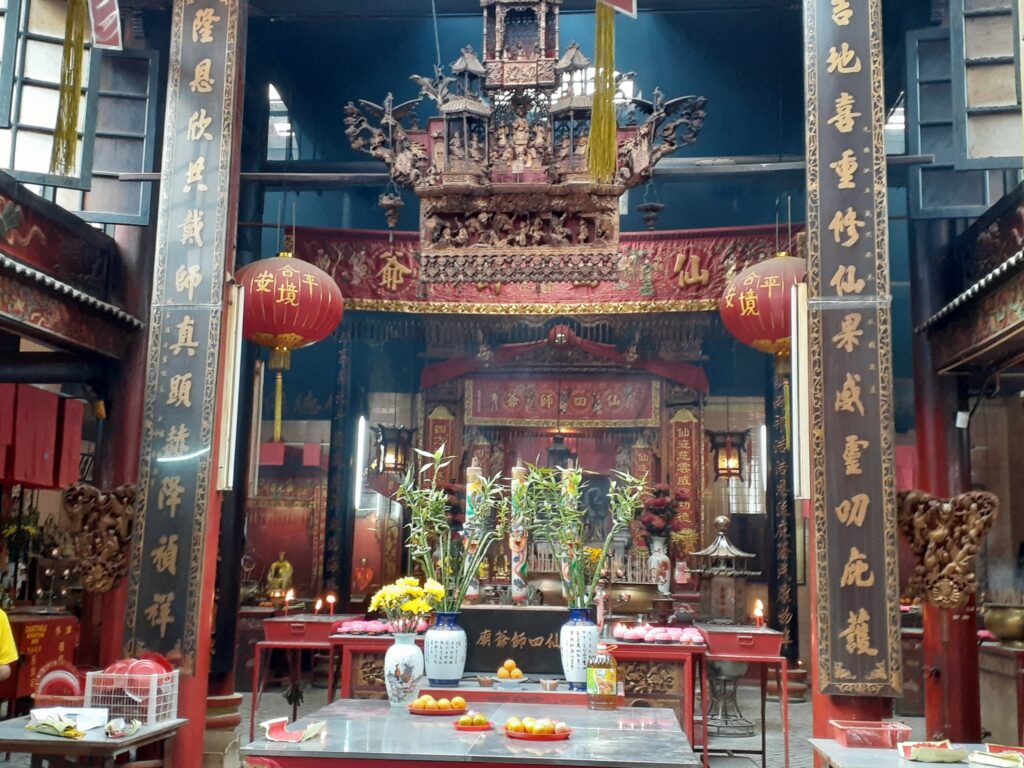 This is the oldest Taoist temple in Kuala Lumpur.
It is located in Chinatown, but the entrance is small and difficult to find. Once you pass through the gate, you will find yourself in a space with a Chinese atmosphere.
Guan Di Temple Chinatown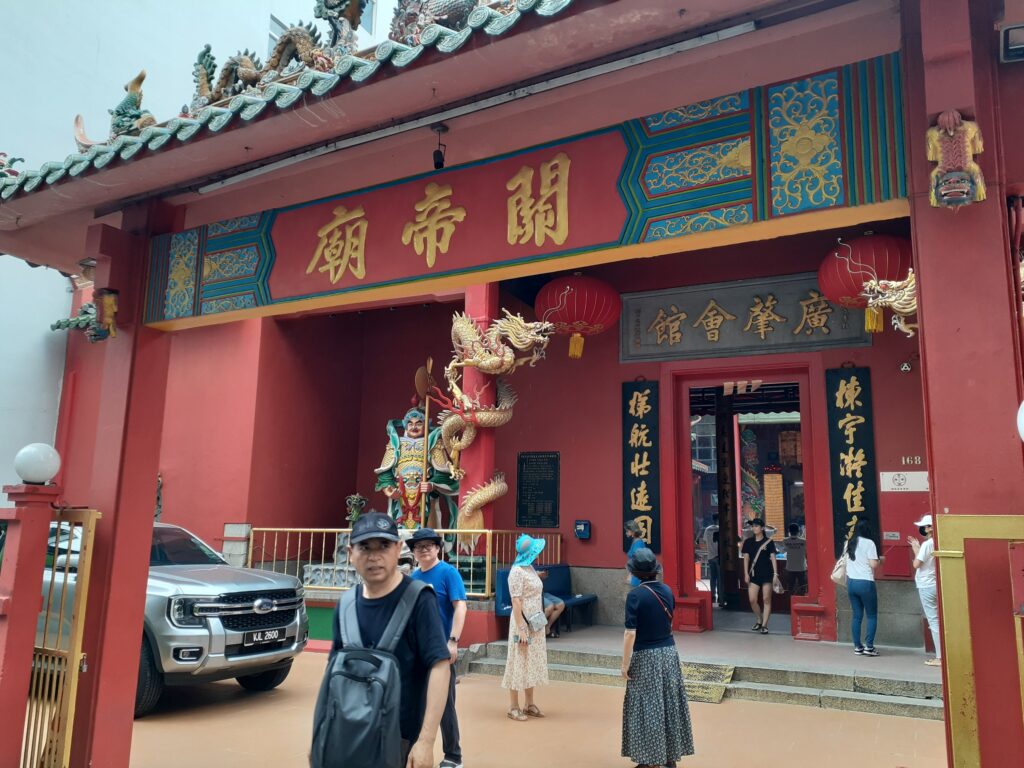 This is a Taoist temple in Chinatown.
You can't miss it because of its well-preserved gate. It was crowded with many people.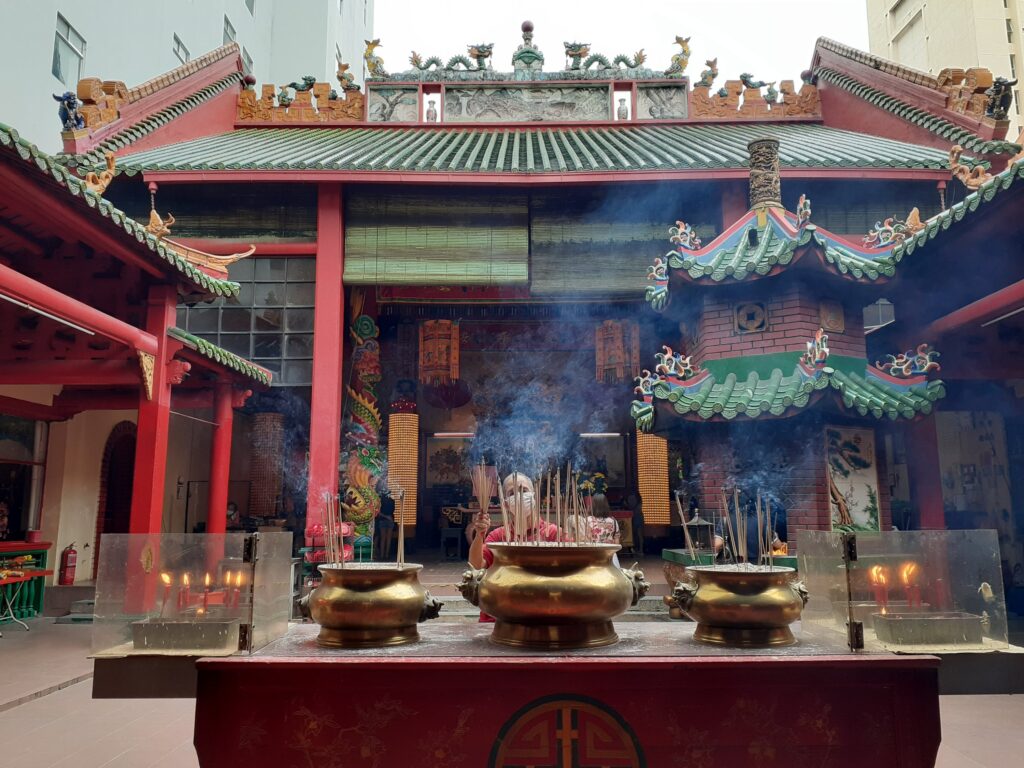 Sri Maha Mariamman Temple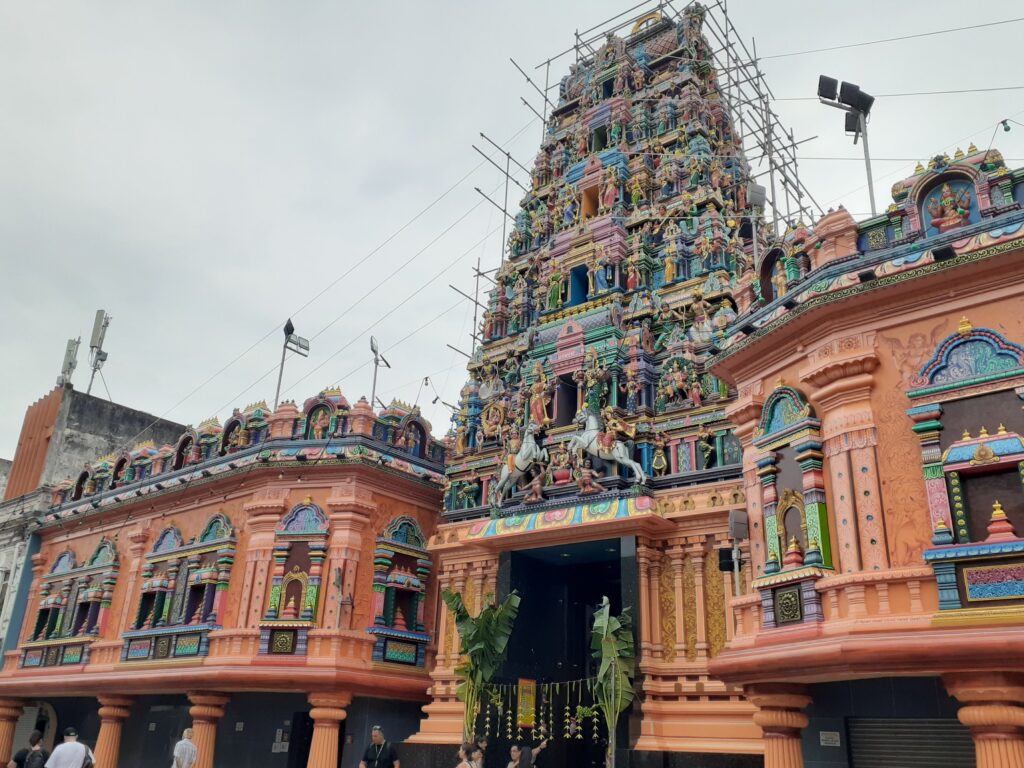 The largest Hindu temple in Kuala Lumpu with colourful paintwork. Limited hours of entry.
Thean Hou Temple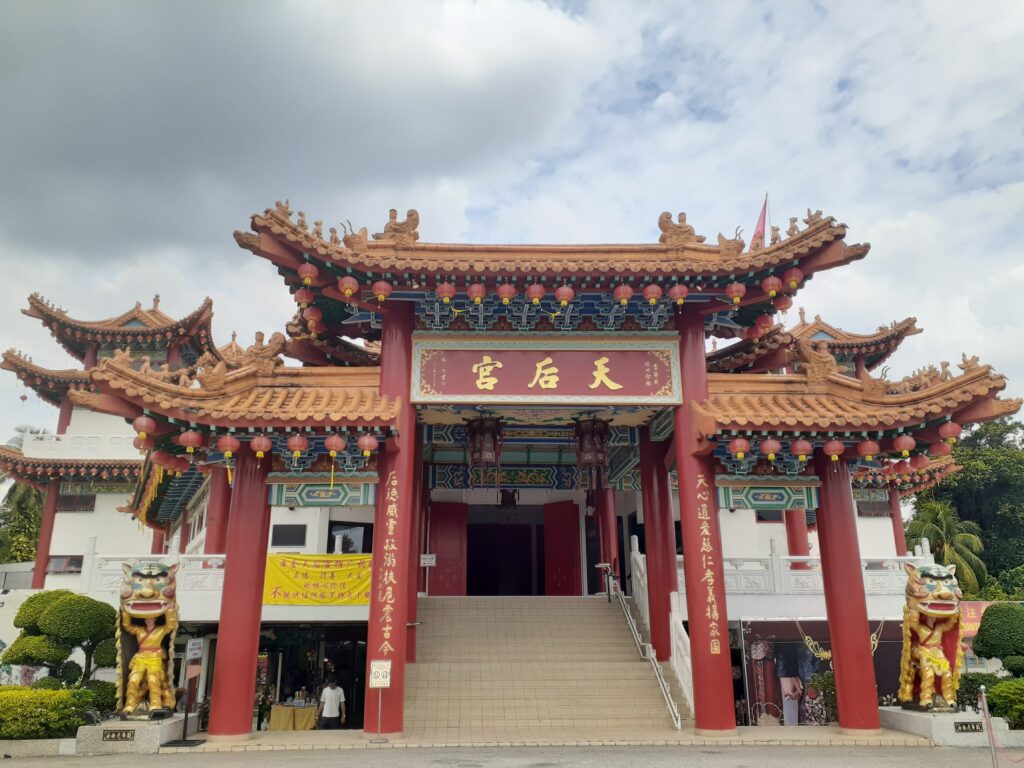 This is the largest Chinese temple in Malaysia and is a place of marriage. The nearest train station is Bangsar, from where it is a short walk. But it's worth a visit.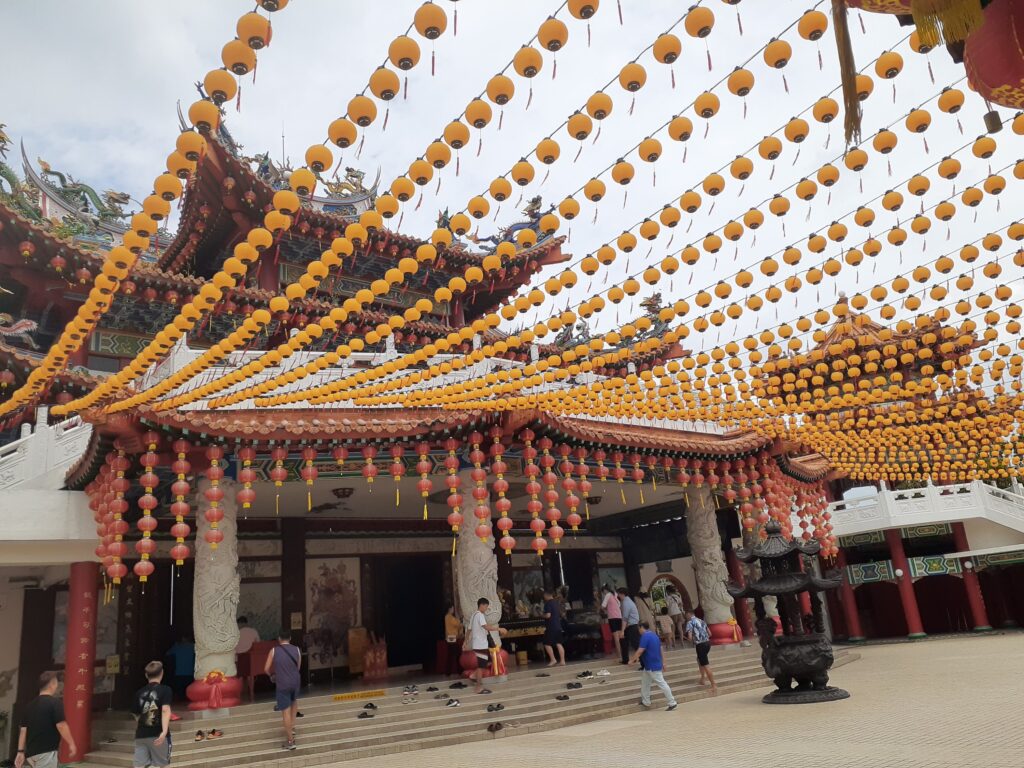 The temple is lined with photogenic lanterns.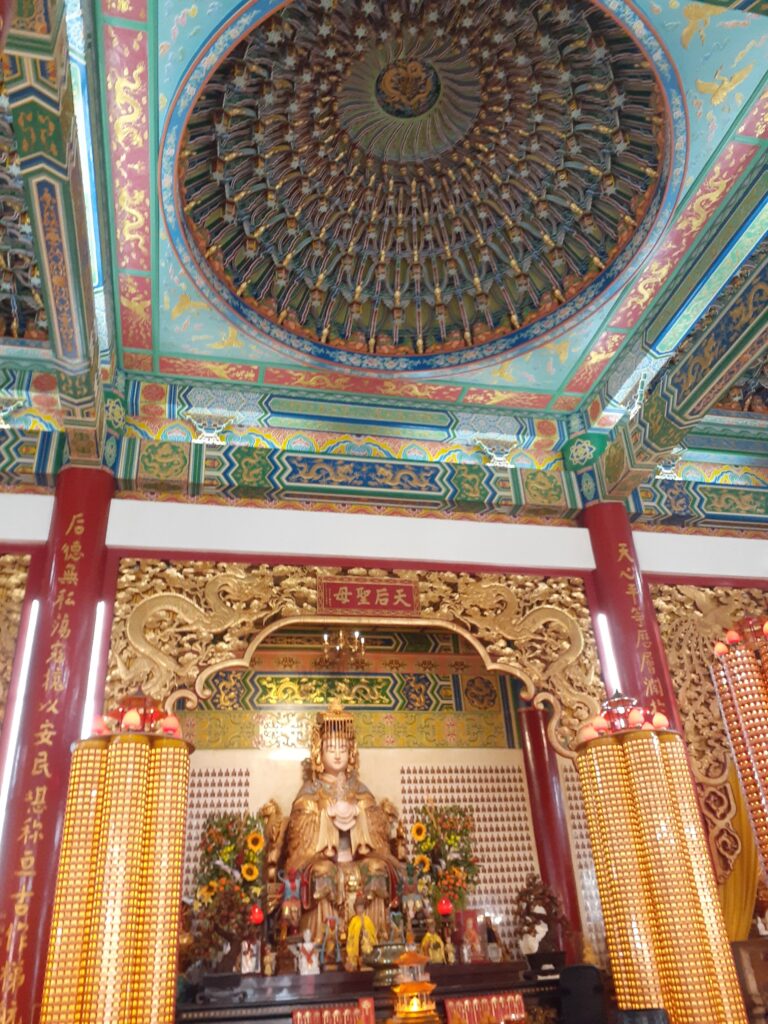 Inside is also beautiful. I drew out my fortune here. It was written in English and Chinese, as well as being freakily accurate.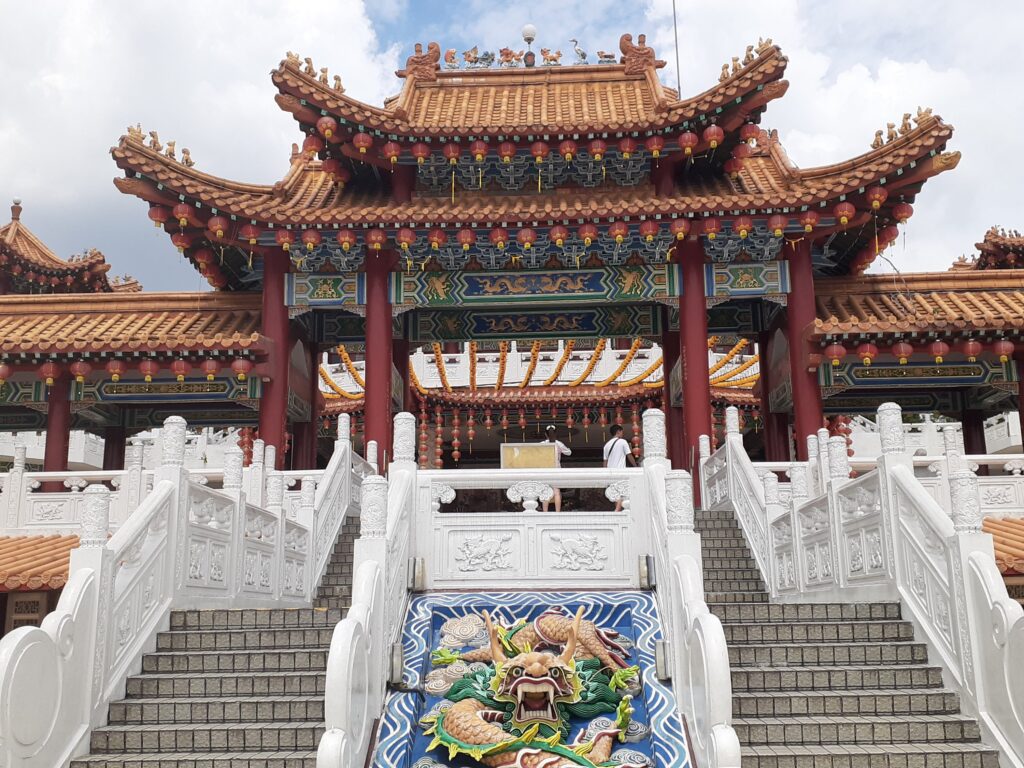 From the top you can see the traditional roof of the Chinese temple and the modern architecture of Kuala Lumpur.
Brickfields (Little India)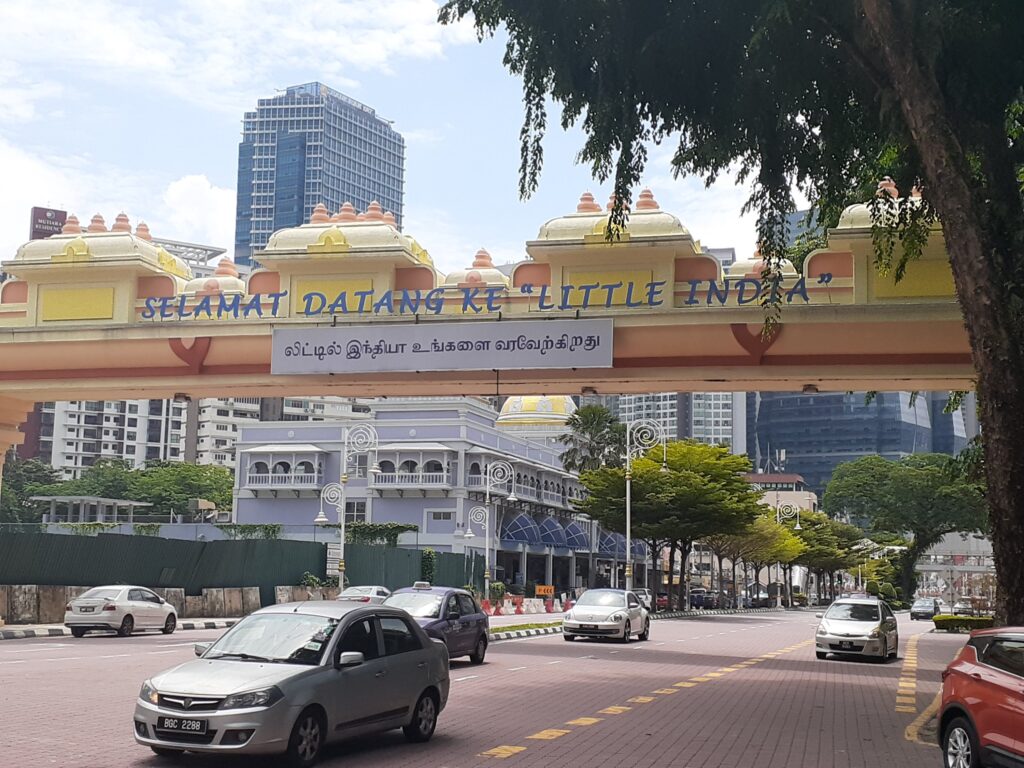 Walking from Theang Hou Temple towards KL Sentral Station, the 'Welcome to Little India' gate comes into view.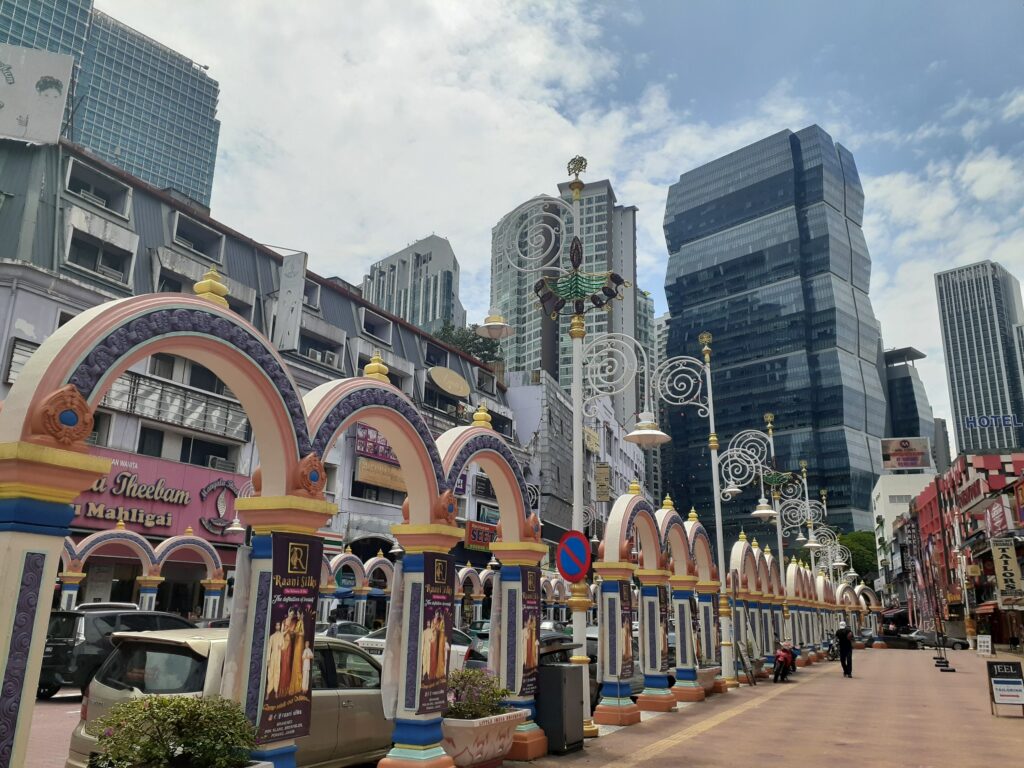 Brickfields is lined with Indian shops and restaurants. We had lunch here too.