We are here in Kuala Lumpur. We've been to Kuala Lumpur many times before and we've been around the sights, but this time, friends of ours who live in Hong Kong happen to also be coming to Kuala Lumpur and we're going to meet here. So we decided to stay in Kuala Lumpur for a few days and do a little sightseeing.
For a start, we walked around for half a day around the Botanical Gardens area from the old KL Railway Station.
Getting around the city by train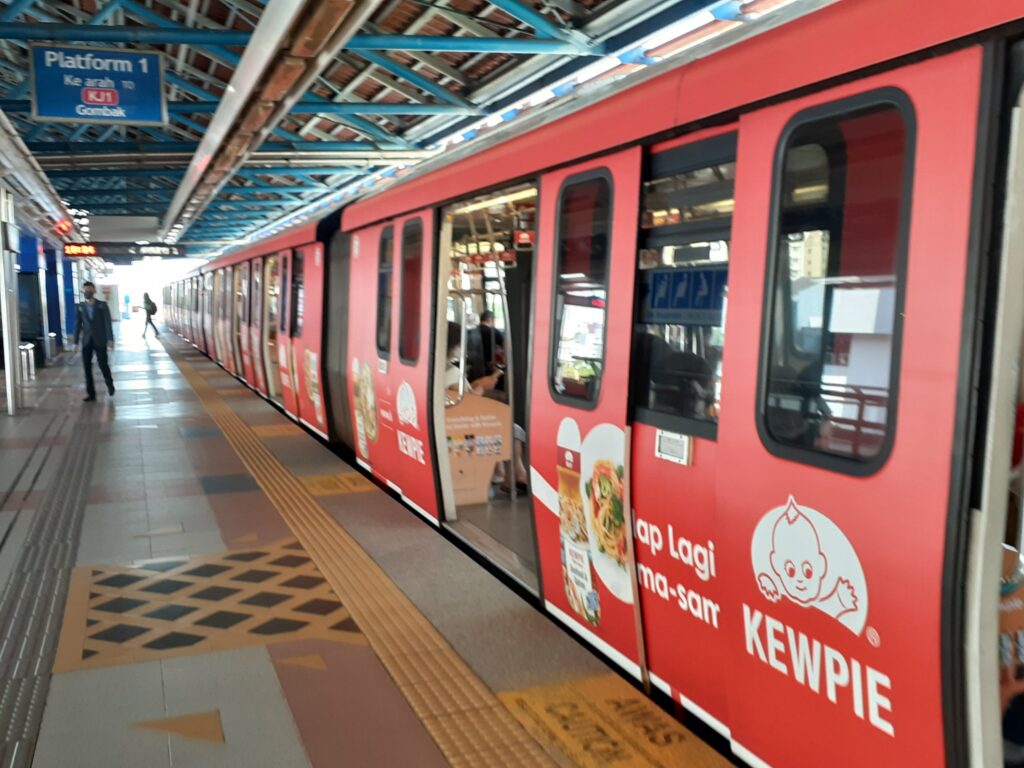 Kuala Lumpur is a big city, so trains and buses are essential for getting around. Grab taxis are also very affordable. However, buses are currently only available with a transport prepaid card. It is not possible to pay in cash. This is a shame, as bus travel is cheaper and in some places faster than trains.
If you are staying in Kuala Lumpur for more than a week or are a frequent visitor to Kuala Lumpur, you can buy a 'Touch'n Go' transport card. However, as we are only staying for a few days, we decided not to buy the card and take the trains, which allow cash payment.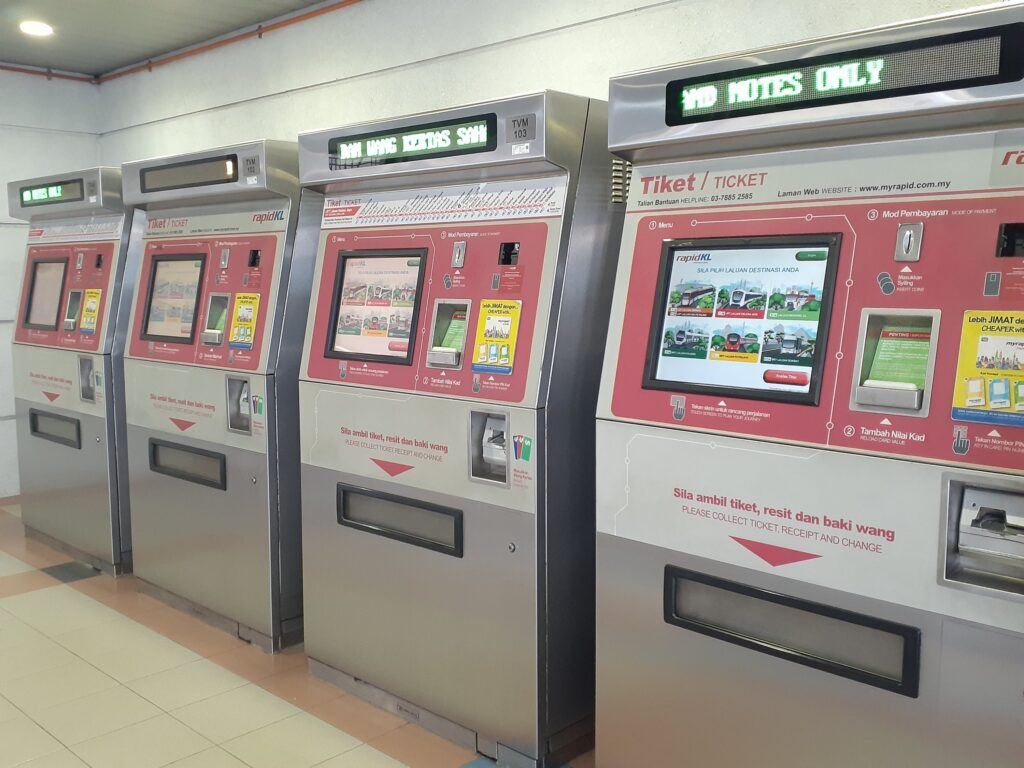 There are several types of train in Kuala Lumpur, but today we used the LRT. This took us to the vicinity of the KL Railway Station (formerly the Central Station).
Kuala Lumpur Railway Station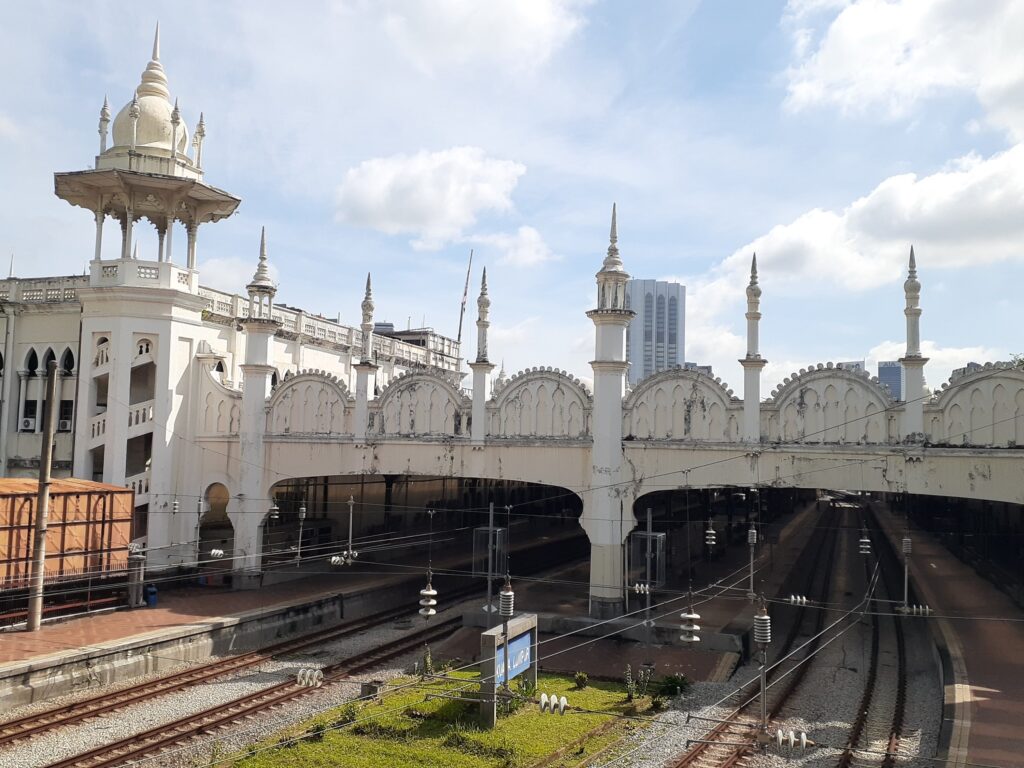 Although KL Sentral Station has now been built and is more developed, the old Kuala Lumpur Railway Station is worth a visit for its beautiful architecture.
It has an impressive mosque-like roof. It still functions as a railway station today.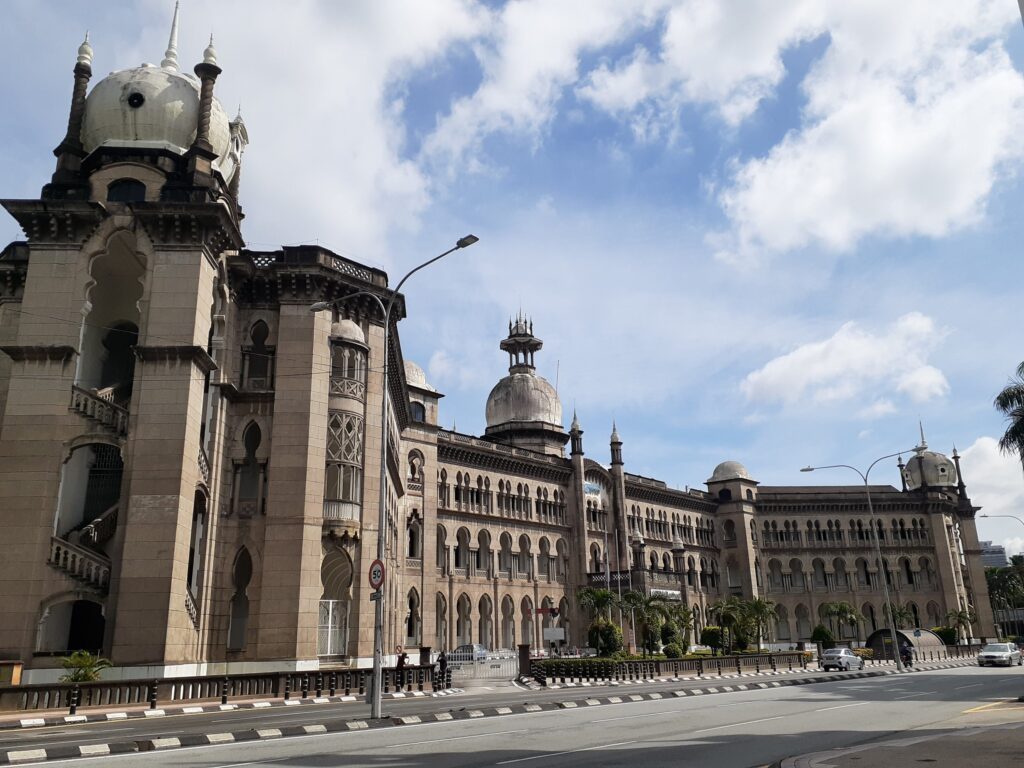 This area used to be the centre of Kuala Lumpur. The building opposite is also a beautiful reminder of its history.
National Mosque of Malaysia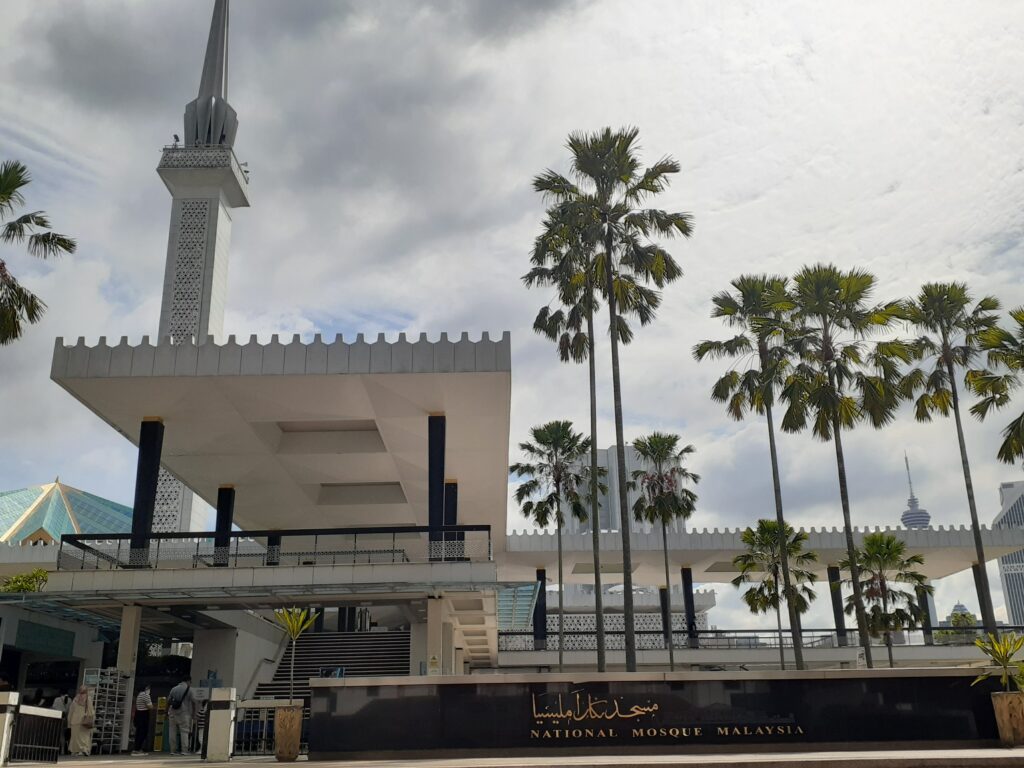 The National Mosque is a short walk from Kuala Lumpur Railway Station. It is marked by its blue roof.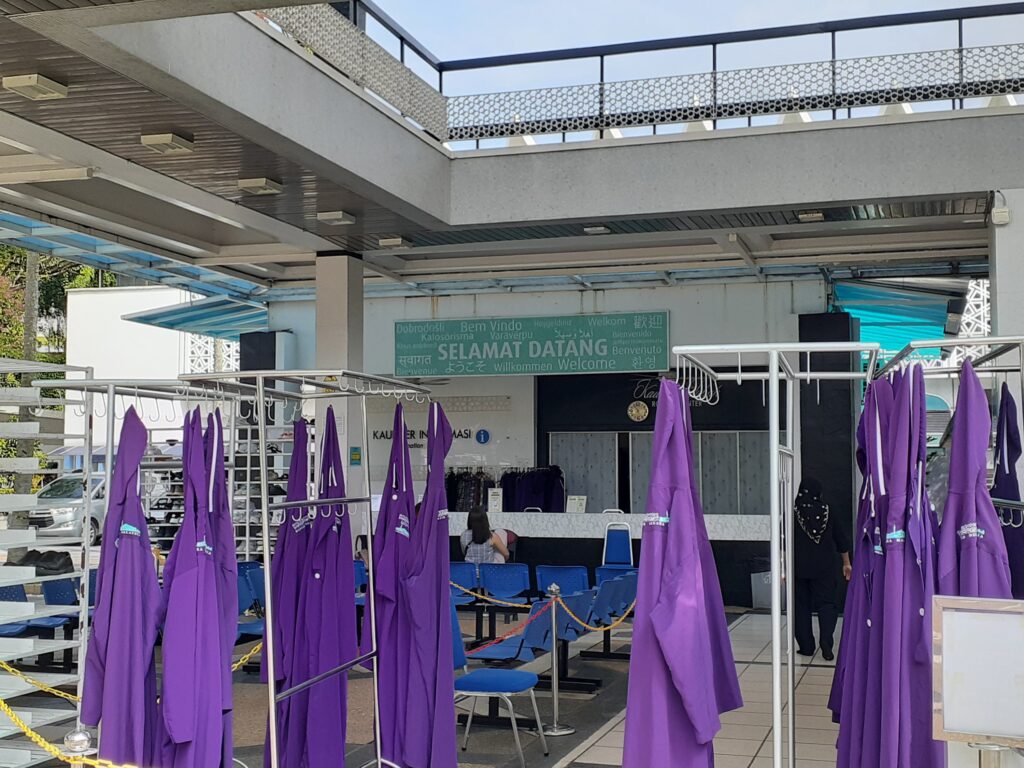 You can visit inside, but women must wear gowns which are available at the entrance.
Perdana Botanical Garden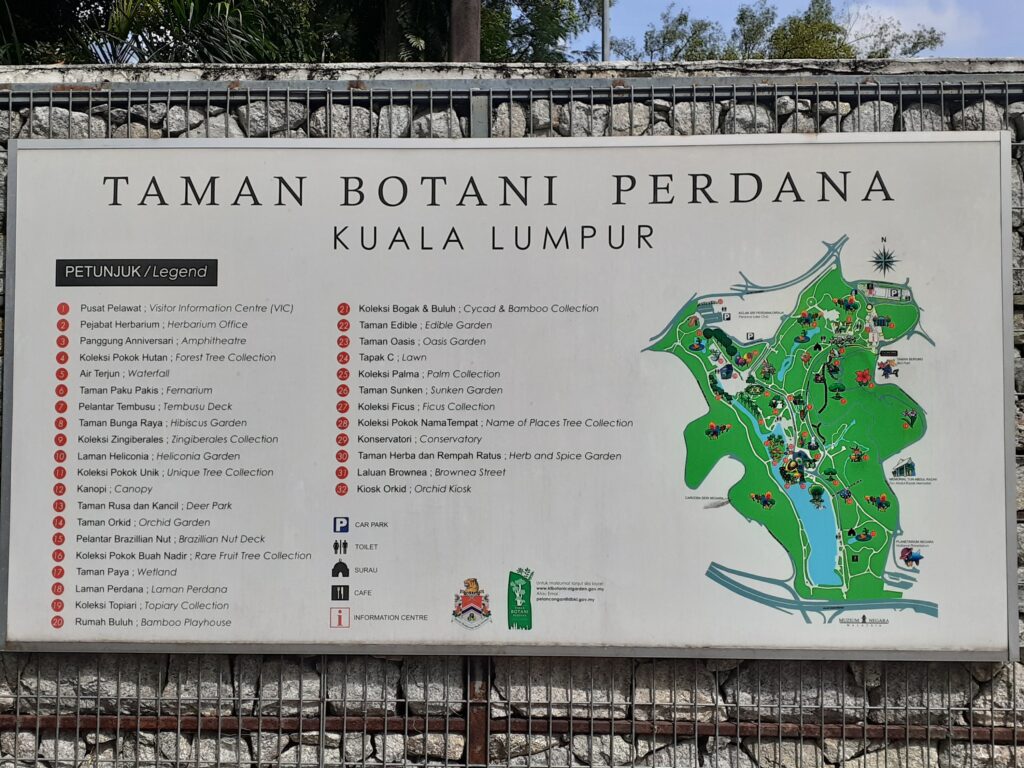 Passing the National Mosque, you will find the Museum of Islamic Art, but this time we didn't stop there and went to the Botanical Garden beyond.
The Perdana Botanical Garden is very large, with several facilities on site, including a bird park and an orchid garden. Each facility has a fee, but entry to the Botanical Garden grounds is free.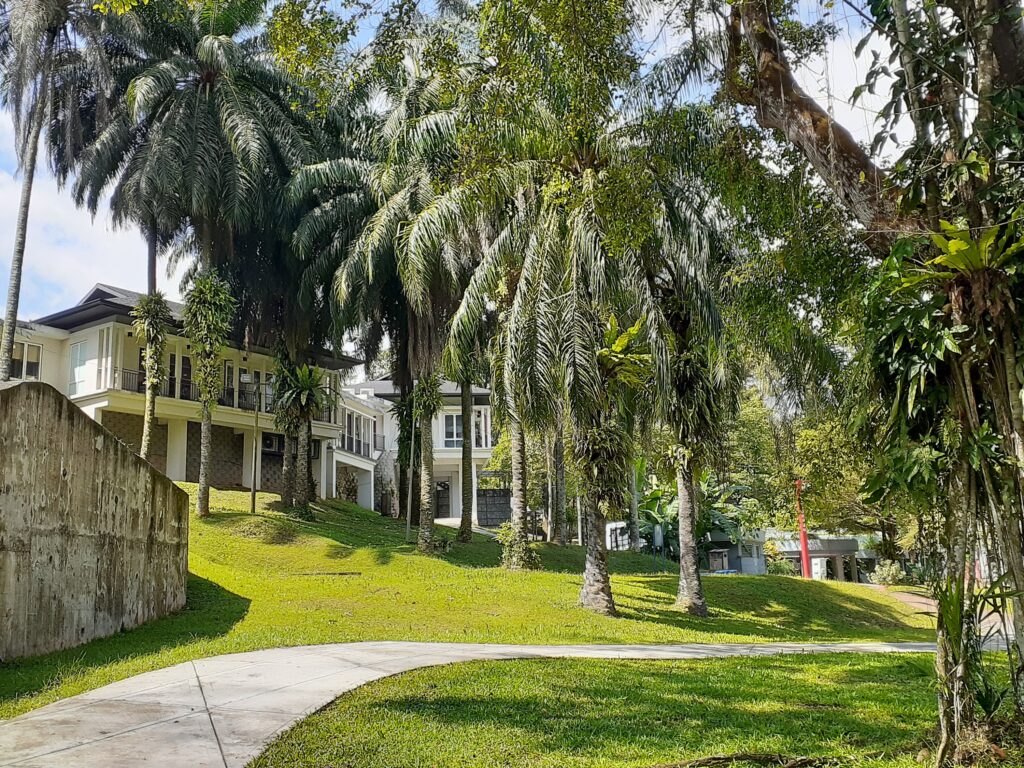 Some of the facilities were closed, for example during renovations, but we were able to enjoy the tropical atmosphere just wandering around the Botanical Garden.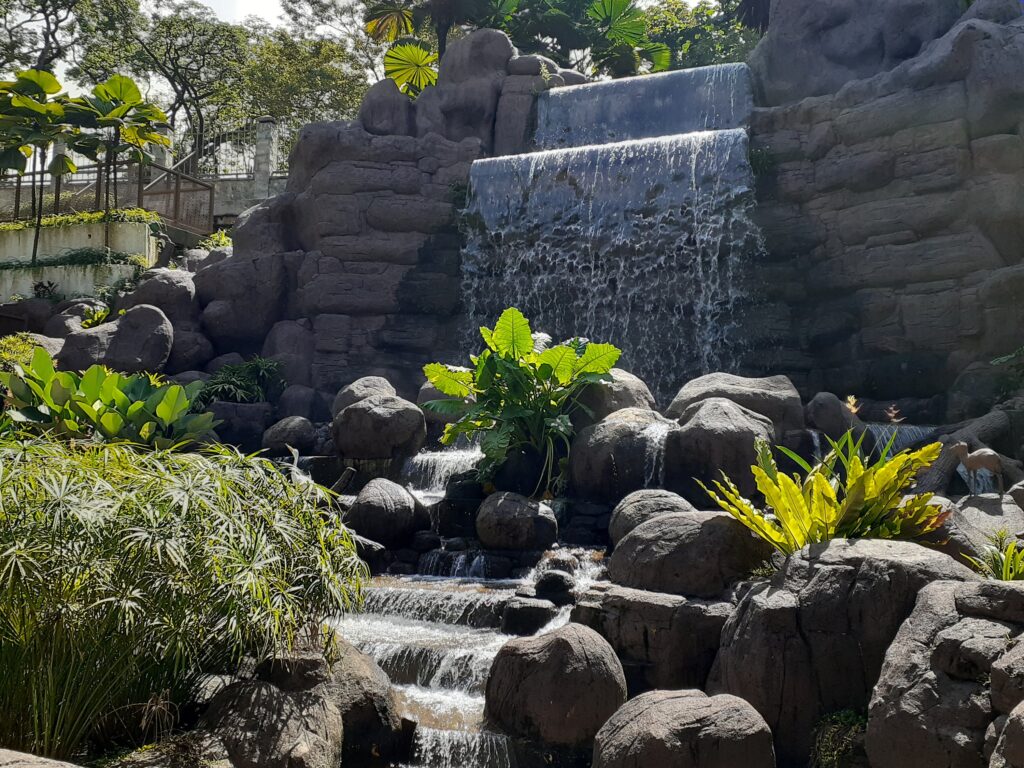 There is not much shade, so take sun protection with you.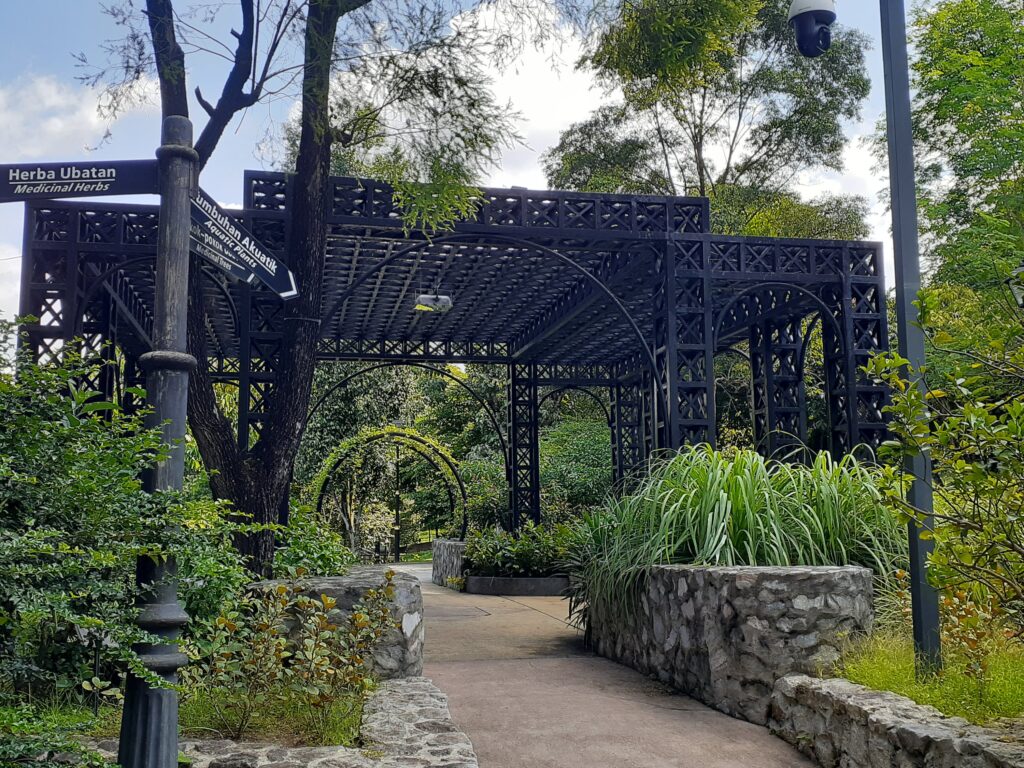 That's all for today's sightseeing. Afterwards, we had a late lunch at an Indian restaurant near the hotel.