Bamboo Airways is a full service Vietnam-based airline. I had previously taken a domestic flight from Hanoi to Dong Hoi with them, but this time I flew internationally.
I flew with Bamboo Airways from Singapore to Ho Chi Minh City (Saigon), Vietnam.
Getting to Changi Airport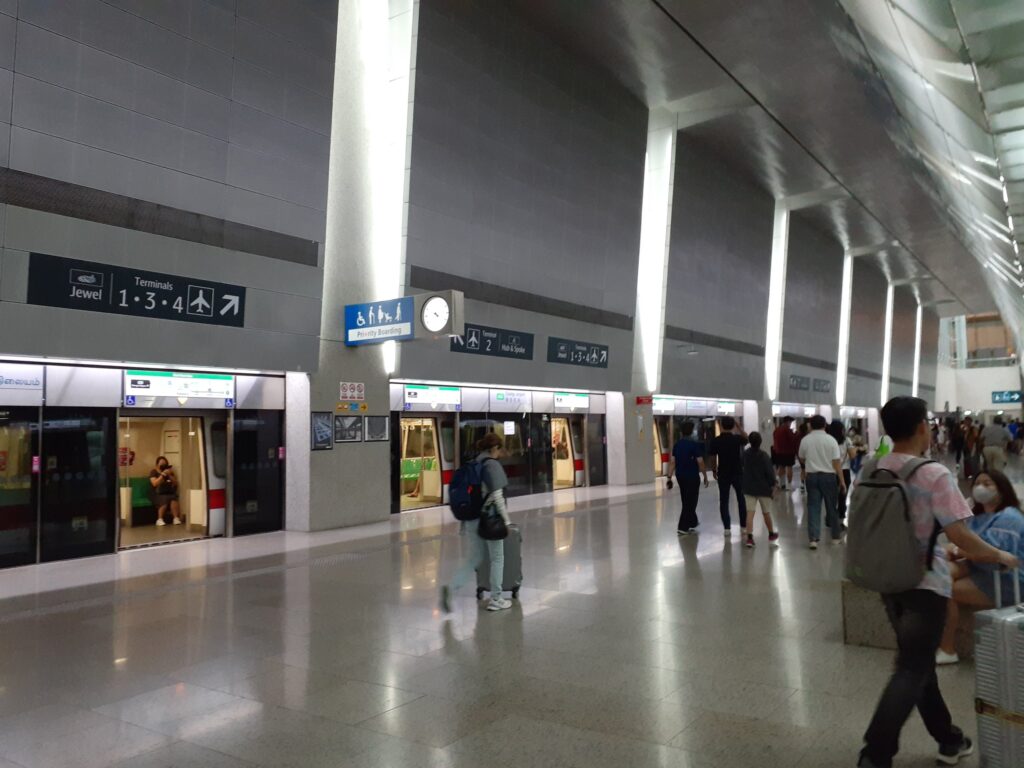 We took the MRT from Singapore city centre to the airport. We were staying near Arab Street and it took about 50 minutes to get to the airport station.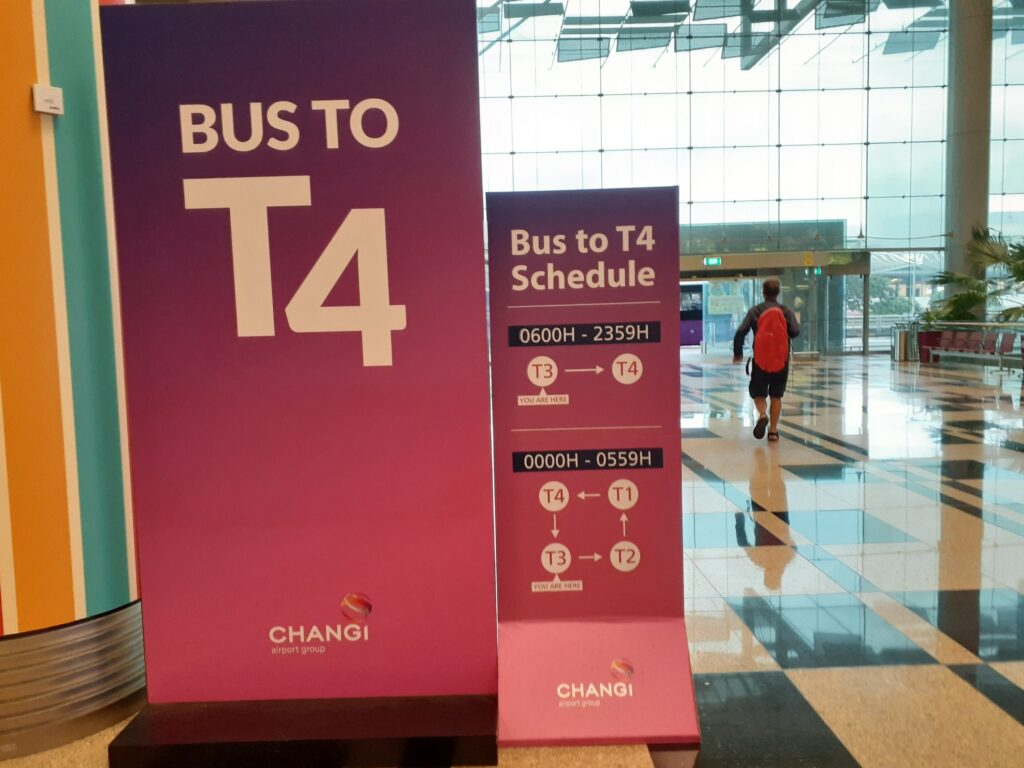 Bamboo Airways leaves from Changi Airport's Terminal 4, so you have to take a a free bus from the main Terminal.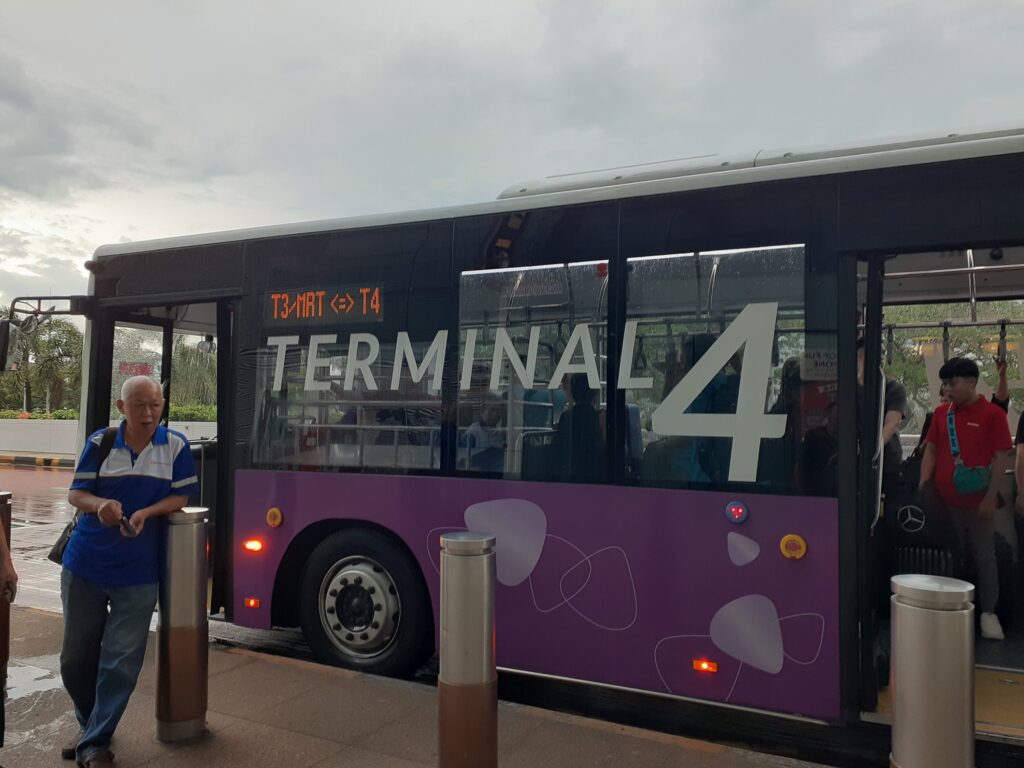 Checking in at the airport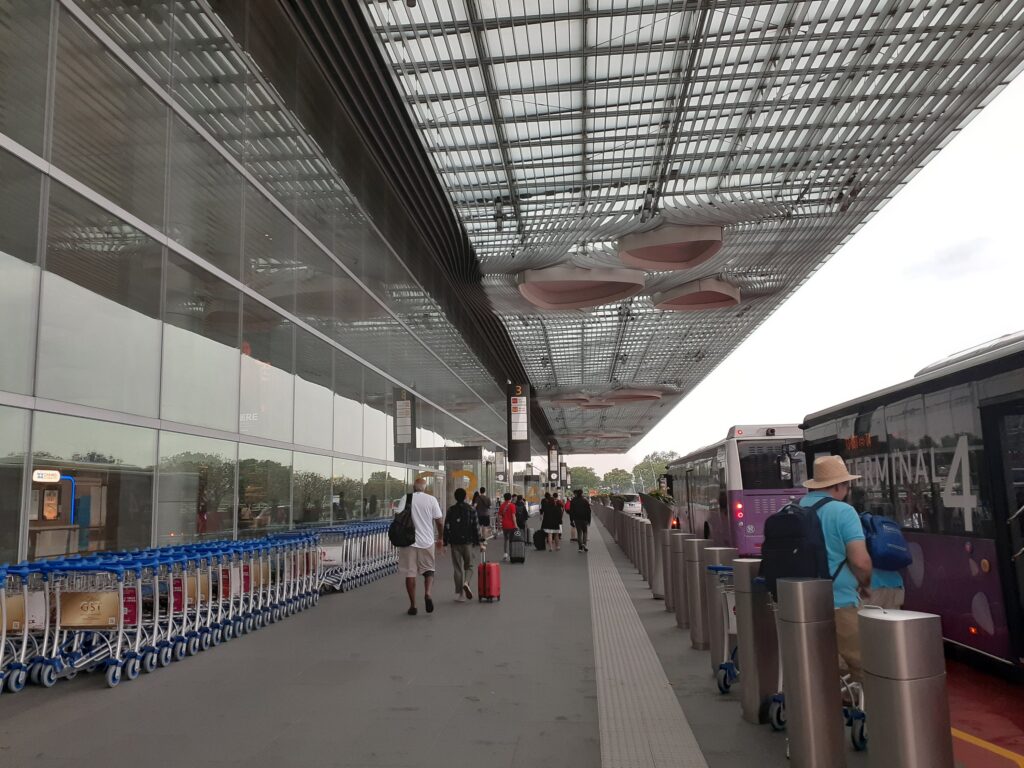 When you arrive at Terminal 4, check in at the check-in counter.
Our flight was QH308 departing Singapore at 13:40 hrs arriving in Ho Chi Minh City at 15:10 local time. There is a one-hour time difference between Singapore and Vietnam.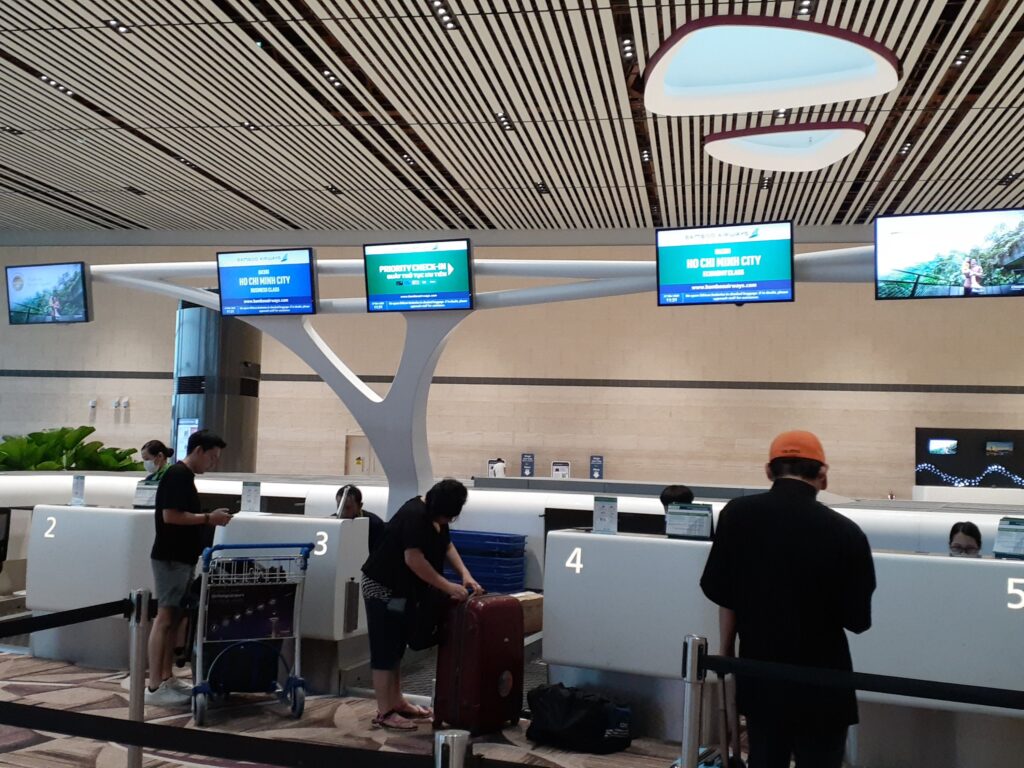 We arrived two hours before the scheduled departure time. The check-in counter was empty and check-in went smoothly.
We were asked if we had a ticket out of Vietnam, and when we said we did not have a ticket but were going to Cambodia by bus, we were issued our boarding passes.
Departure procedures and security checks
Departure procedures in Singapore were unmanned, and I simply scanned my passport and boarding pass.
This was followed by a security check. There were no instructions to remove devices or liquids, and we were only asked if we had drinking water. It was not crowded, so we passed through here smoothly as well.
Boarding the plane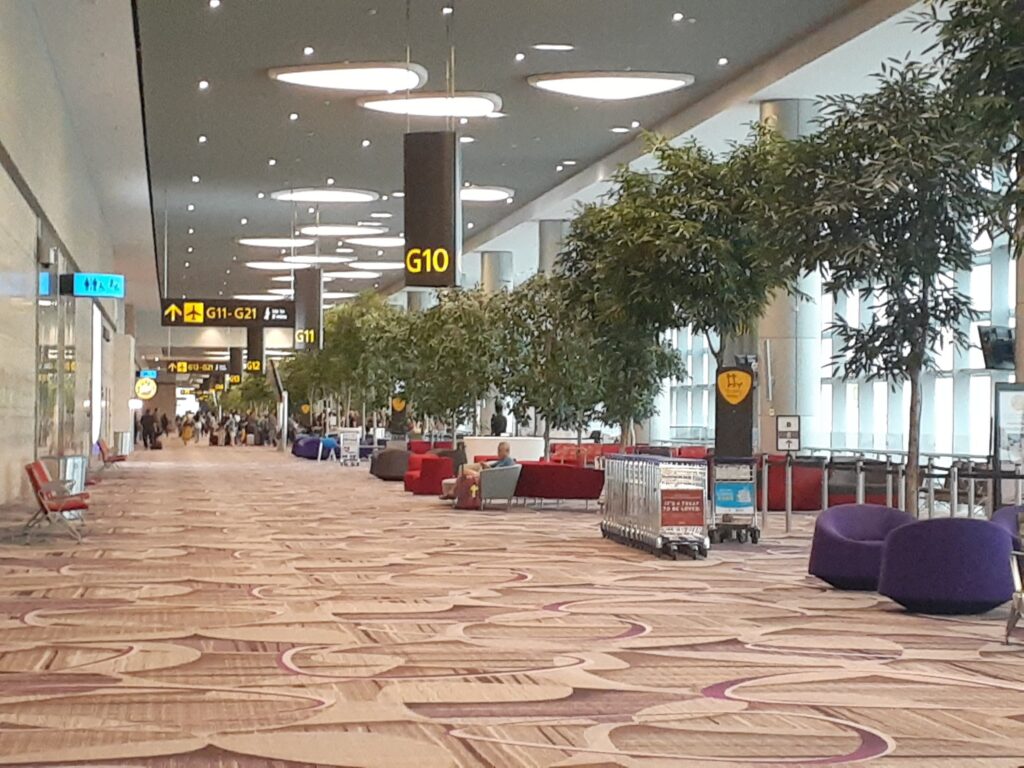 It was a two minutes' walk to the gate and boarding started about 30 minutes before departure time.
There was a passport check at boarding.
The cabin was not full, with three rows of seats on each side; I think about 70 per cent of the seats were occupied.
In-flight service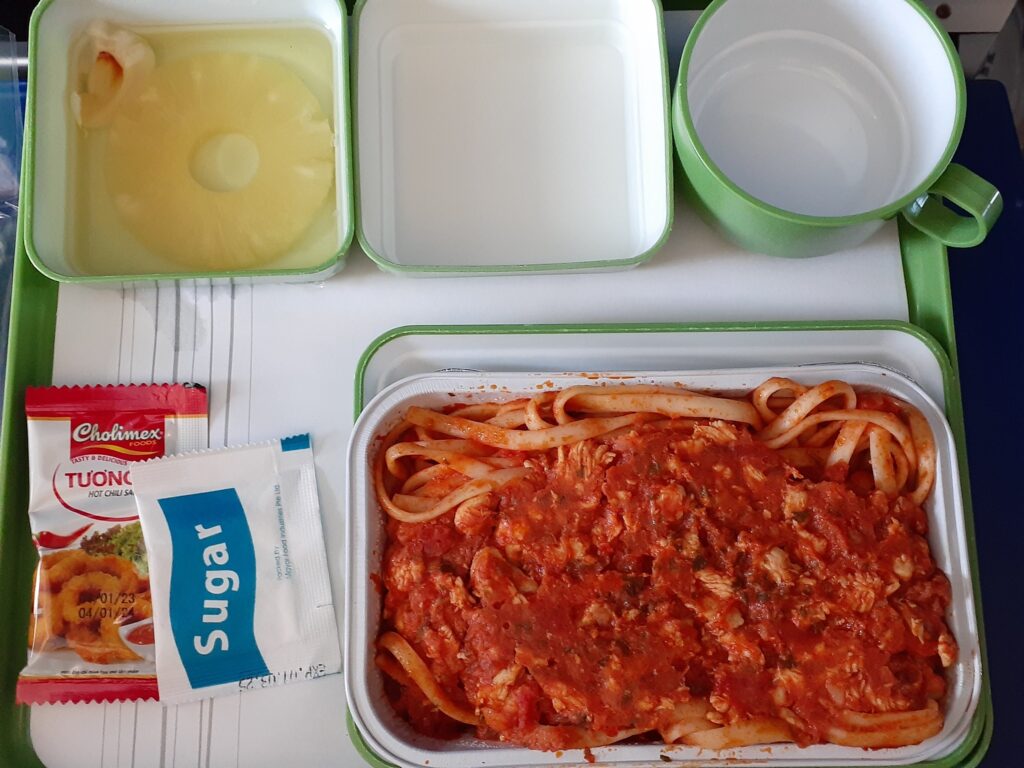 There are no individual screens on the seats.
An inflight meal and drinks were provided. Not sure if other alcoholic beverages were available, but we were offered beer. Heineken surprisingly for a Vietnamese carrier – they have better beer than that!
Arrival in Ho Chi Minh City
We arrived in Ho Chi Minh City on schedule and a bus takes you from the plane to the airport terminal.
We arrived at the airport terminal at around 3pm on a Monday afternoon and the immigration had a long queue. It took about 45 minutes. We got 15 days on arrival at no expense (UK and Japanese passports used).
From the airport to the city centre we were going to take a bus so only exchanged the minimum amount of money at the airport exchange. We were planning to cross the border into Cambodia overland the next day or the day after
Bus transfer to city centre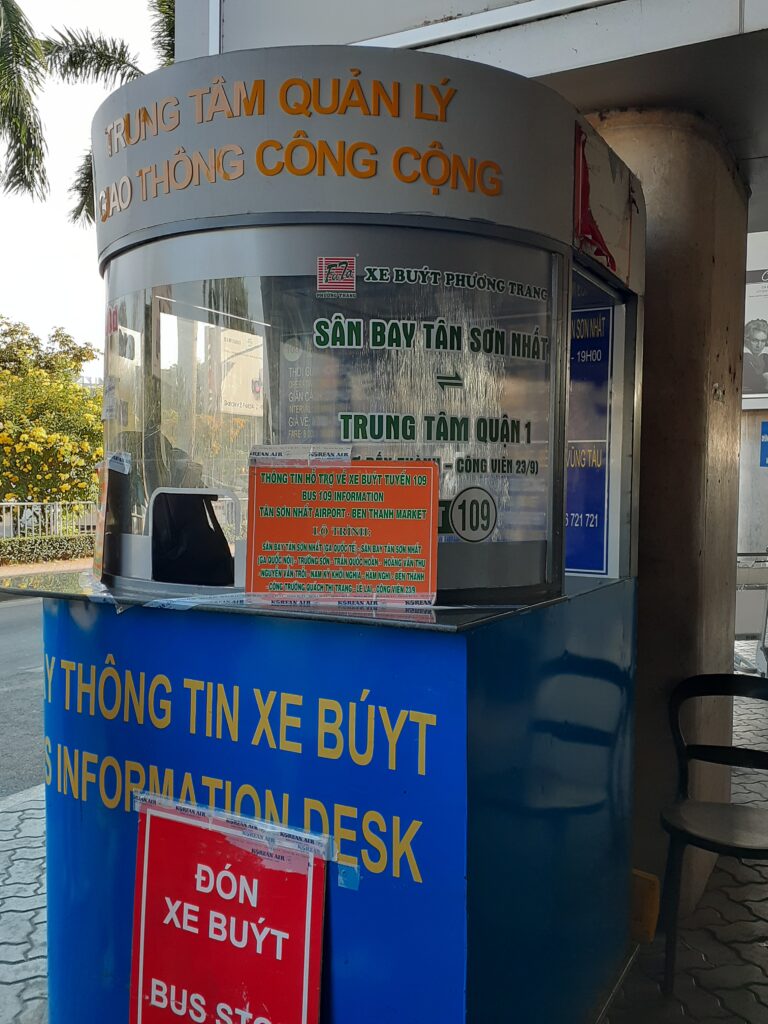 The bus stop is just across the pedestrian crossing from the airport.
We booked a guesthouse in the Pham Ngu Lao area, so we took bus 109. It cost VND15,000 per person and the bus leaves every 20 minutes or so.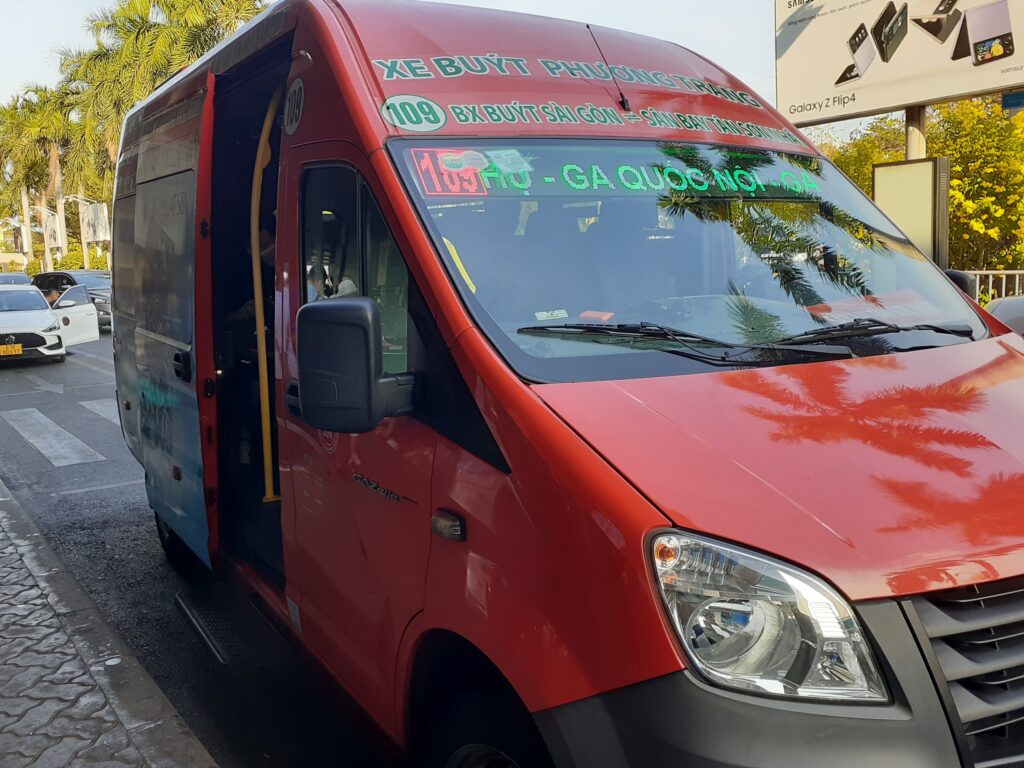 The bus was a red minivan and we had to wait a bit because of bad timing.
Tickets are purchased on board from the conductor who understood a little English and so it was easy to explain where to get off. Rush hour had already started, but it took less than an hour to get downtown.