After two nights in the village of Sary-Tag, we travelled to Panjakent. It is possible to arrange a taxi directly to Panjakent, but it is frighteningly expensive, so we decided to take shared taxis.
From Saritag to Sarvoda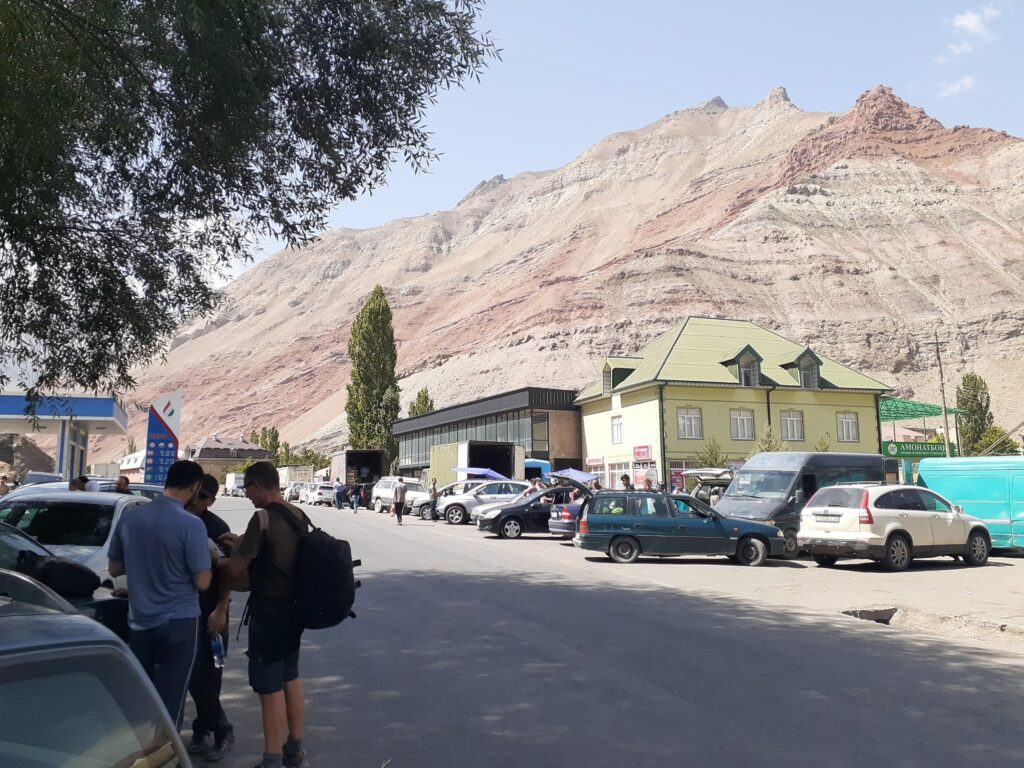 It is about 40 km from Sary Tag to Sarvoda. We were taken in a tour vehicle by very kind Belgian travellers we met in our guesthouse in Sary Tag.
We left the guesthouse at around 8.30 am. On the way, we stopped at Snake Lake to take photos, and it was 10:10 am when we were dropped off at the village of Sarvoda. We paid 30 somoni per person to the driver.
From Sarvoda to Ayni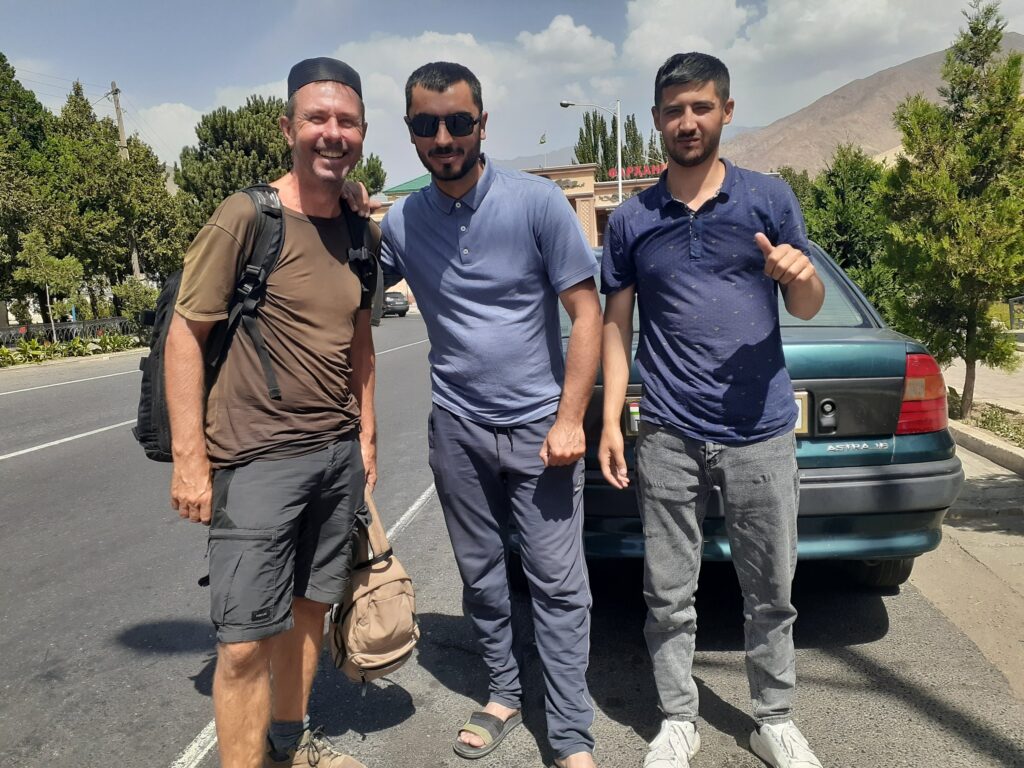 We got out of the car in the town of Sarvoda and took a shared taxi. There is a lot of traffic in Ayni because it is the point where the road from Dushanbe meets the road from the north-east. So once we get to Ayni, we change to a car for Panjakent from there.
The journey from Sarvoda to Ayni was about 25 km, and took less than 30 minutes at a cost of 20 somoni per person.
From Ayni to Panjakent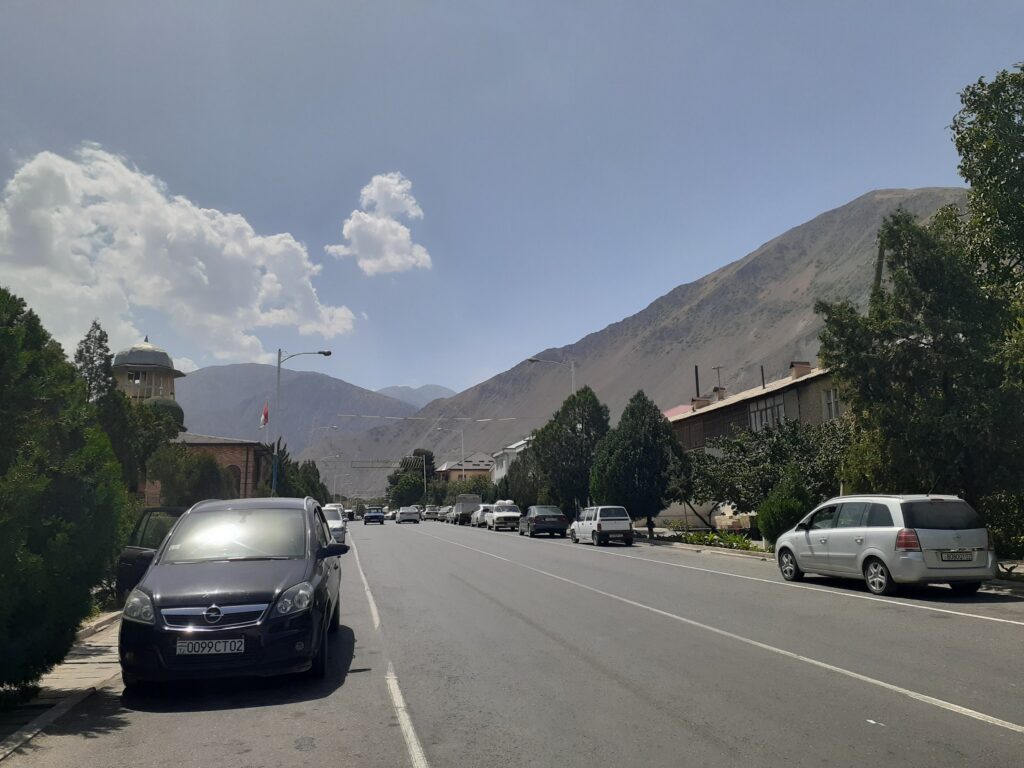 We think that the normal price for a shared taxi is 30 to 50 somoni per person from Ayni to Panjakent. There are several drivers at the shared taxi stand, but they will try to charge you as much as 100 somoni per person. It was around 10.45am when we arrived at the shared taxi stand in Ayni. There was lits of traffic on the main street, so it was not difficult to pick up a taxi. Don't be in a hurry to negotiate.
While we were negotiating the price with the drivers, many cars passed by and a few stopped. Eventually we agreed on 50 somoni per person to Panjakent and we left Ayni at just after 11:20am.
Arrival in Panjakent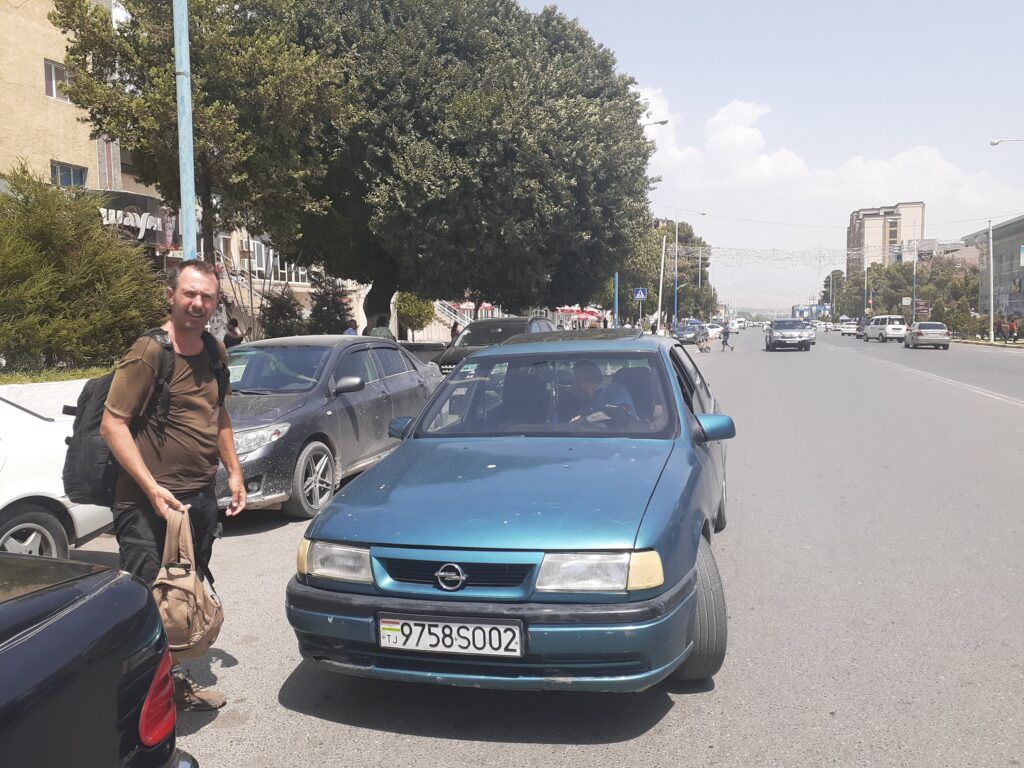 We continued on, refuelling on the way and picking up and dropping off other passengers, arriving at Panjakent at 1:10pm. We left at 8:30am and arrived in Panjakent just after noon, so not bad.
We were dropped off in front of the hotel and checked in straight away. We had a half-day of sightseeing in Panjakent in the afternoon, and the next day we headed to Samarkand, Uzbekistan.