After one night in Panjakent, we crossed the border into Samarkand. The distance from Panjakent to Samarkand is approximately 60 km.
I will share my border crossing journey from Panjakent to Samarkand.
Panjakent to the border (Sarazm checkpoint)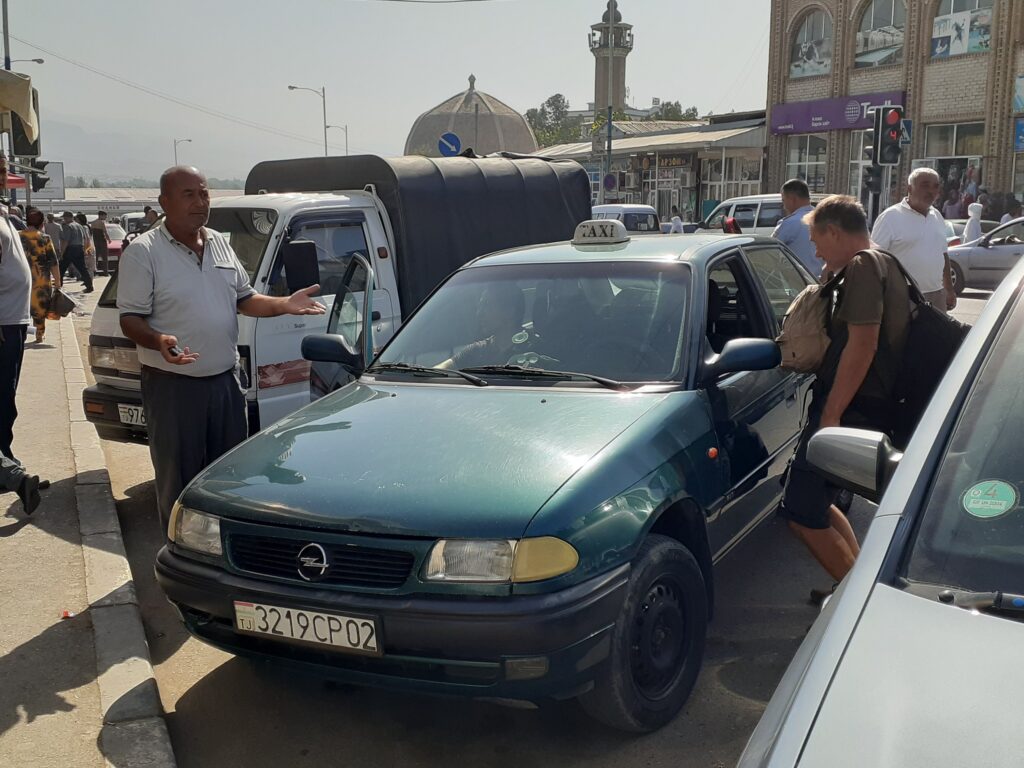 The distance from Panjakent to the Uzbek border is about 20 km and there are shared taxis available from near the Panjakent central market. The journey to the border costs 15 Somoni per person and takes between 15 and 20 minutes.
Leaving Tajikistan: the Sarazm border checkpoint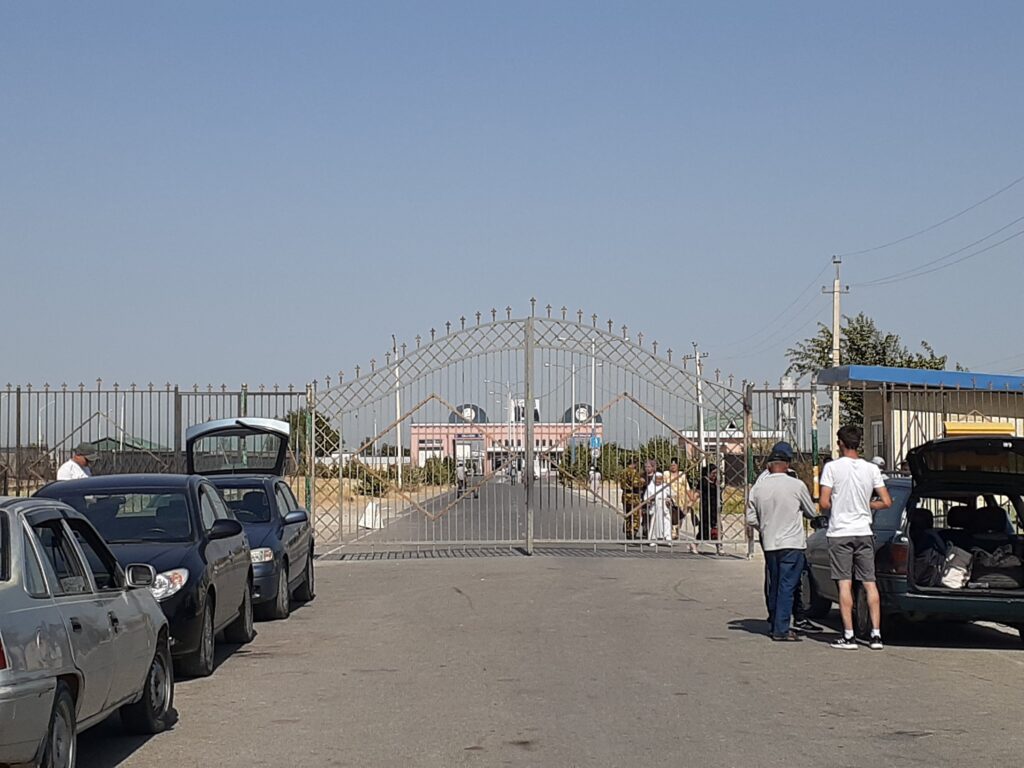 When we got out of the taxi in front of the Tajikistan border checkpoint, a money exchanger approached us. I exchanged my surplus Tajik Somni for Uzbek Soms.
After passing through the gate, we proceeded to the passport control booth on the right. There you will be stamped with an exit stamp and proceed to the building ahead. When you enter the building, present your passport and just go through the rest of the way. Walk a few metres and complete immigration formalities at the Uzbekistan border point.
Entering Uzbekistan: the Djartepa border checkpoint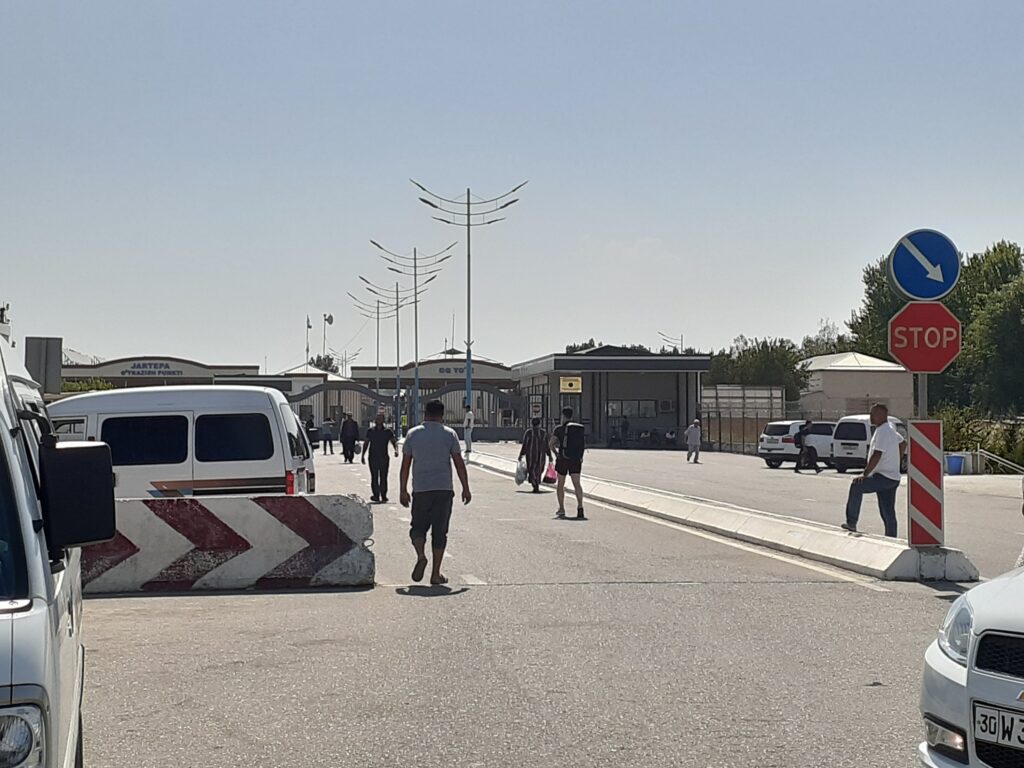 Complete immigration formalities at the Uzbek immigration. No specific questions were asked and an entry stamp was issued
Afterwards, your luggage is scanned and immigration formalities are completed. Present your passport again as you leave the building and finally head to the city of Samarkand.
From the Uzbek border to Samarkand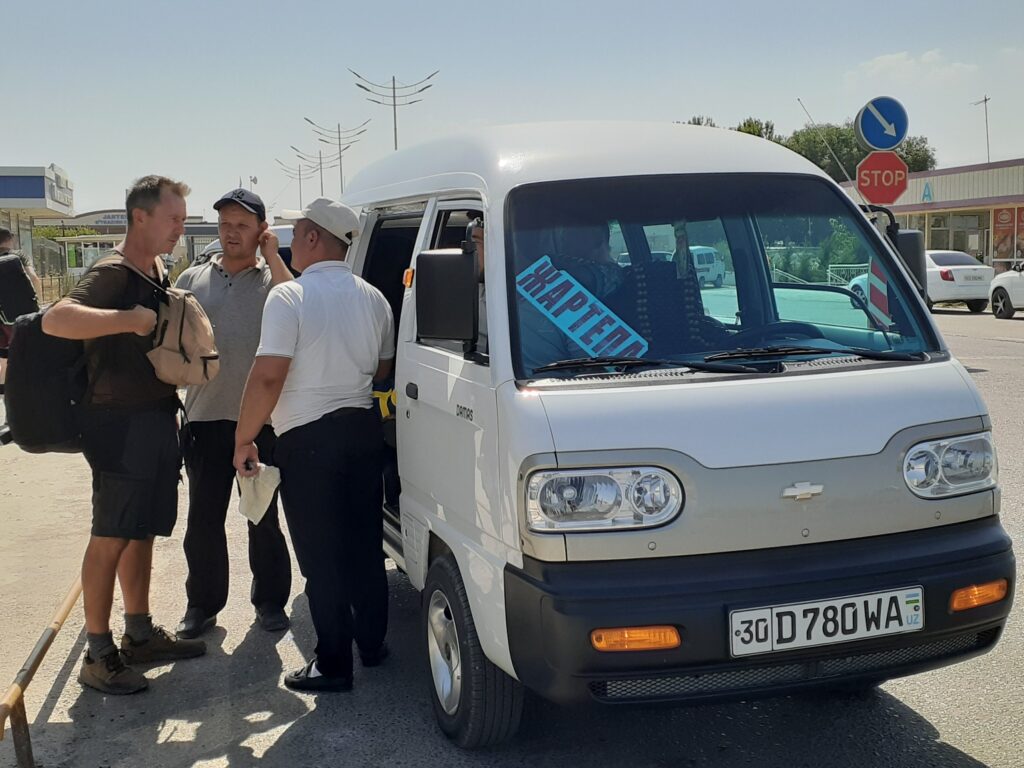 As soon as you leave Uzbekistan's immigration, a driver calls out to you. There are many taxis and damas (minibuses) parked there, so we negotiated the price and got in.
We took a damas for 15,000 som per person. It is about 40 km from the border to Samarkand. The journey took about 50 minutes.