We found out that there will be a strike on British railways on 15 September the day we arrive at Gatwick Airport, London, UK.
Rail strikes have been happening frequently in the UK in recent months, but we had no idea that a strike was planned for the day we were arriving. They announced it after we had bought our plane ticket.
We had planned to take the train from the airport to the town where my mother lives, but we had to change that idea.
The bus is a longer and more complicated option from Gatwick to my mum's house, but the bus fares seem to have skyrocketed due to the strike.
Getting to and from Gatwick Airport
Gatwick Airport is classified as a London, UK, airport, but is actually located approximately 48 km south of London city centre. It is the second largest airport after Heathrow.
Our flight is a direct flight from Montreal and we have a one-way ticket with Air Transat.
We will arrive at London Gatwick Airport, England, at 10am on Thursday 15 September.
From there, we were planning to travel by rail to New Milton, where my mother lives, but we have had to change our plans due to the strike action.
Basically, the journey from Gatwick Airport is either by train or by bus.
However, the rail strike on the 15th has eliminated the option of travelling by rail.
This means we will have to travel by bus, but the problem is that buses take a longer time and the prices have jumped up crazily. Also, there is no way to get to New Milton by bus where my mum lives. If you take the bus, you can go to Southampton or Bournemouth, but from there you have to take the train.
I checked the bus timetable to see if I could still get as far as I could by bus, but it seems that the bus fares have gone up as a result of this strike.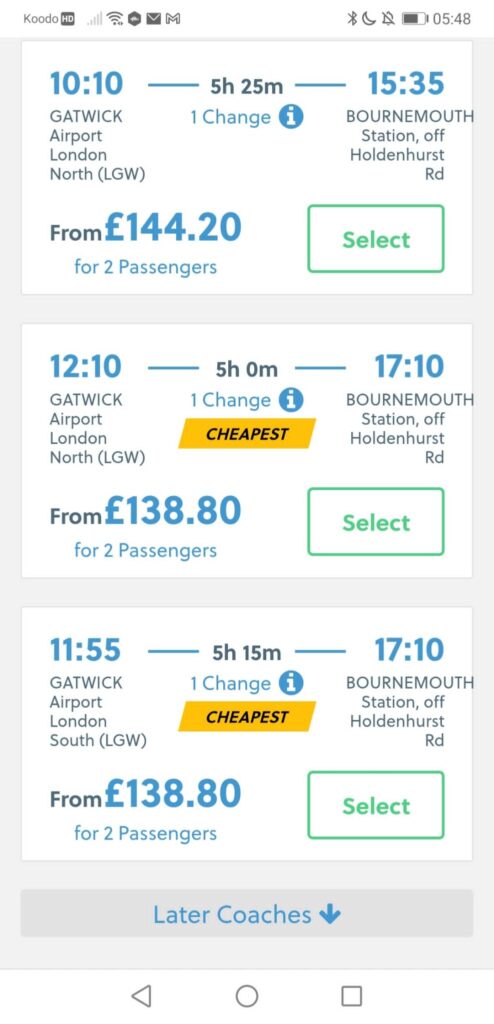 This is the bus fare from Gatwick Airport to Bournemouth for two people on 15 September.
The screenshot below shows the fare one month later. Same route, but dramatically different prices.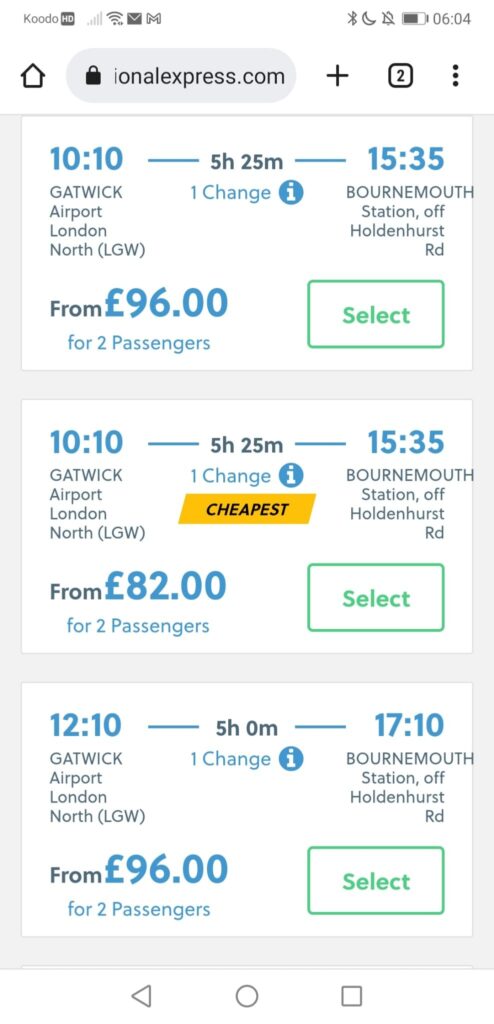 Hire a taxi from the airport?
Aside from buses, there is also the option of taxis as a means of transport.
In fact, the last time we had to go to the airport we took a taxi from my mother's house, mainly because it was the middle of the night and no public transport was running.
At that time, we found their advertisement in the local paper and phoned them up. It was £125 from my mother's house to Heathrow Airport.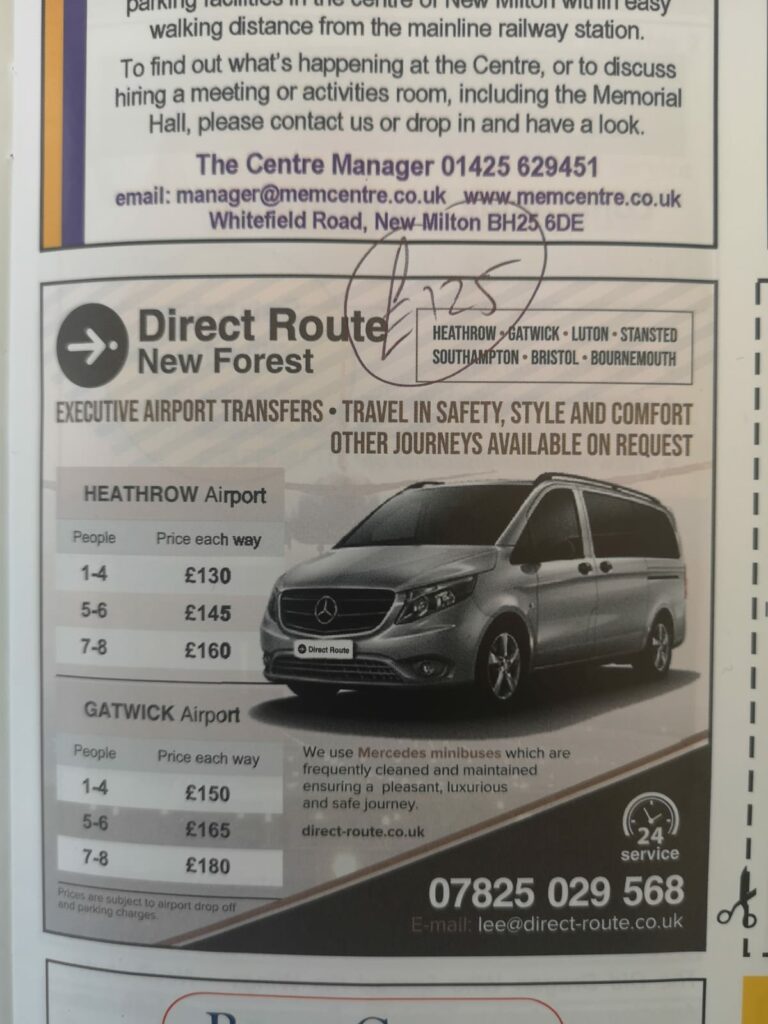 If the train was running,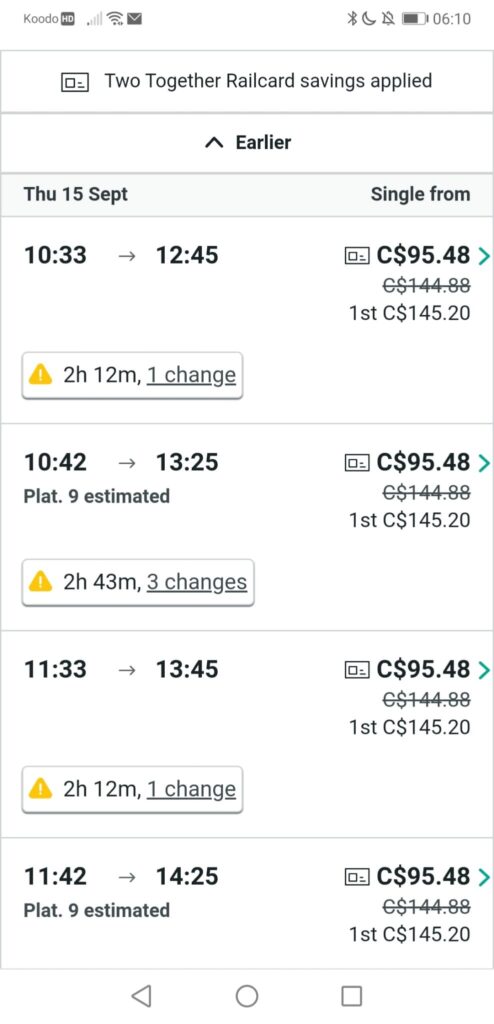 The image above shows the railway fare for two people in Canadian dollars (in GB Pounds $95.48 = £63 pounds).
The fare structure of British Rail is very complicated! There are cheaper deals if two people travel together using a Railcard. This was the fare if we had used that.
You can also see that the journey time is much faster by rail than by bus. It's a real nuisance the British rail strike.
Booking a taxi from the airport
In the end, we decided to book a taxi from the airport.
We contacted the taxi company we used before and they said they could do it.
The taxi cost will be £150, which is not cheap, but we had no choice.
Normally we rarely take taxis, but this is a special case and the owner of this small family business is very nice and reliable! (we hope:)