We spent three nights in Kokand, and we spent a day visiting Rishtan.
Rishtan is famous for its pottery and we went to the pottery factories as they were open for tourists.
About the city of Rishtan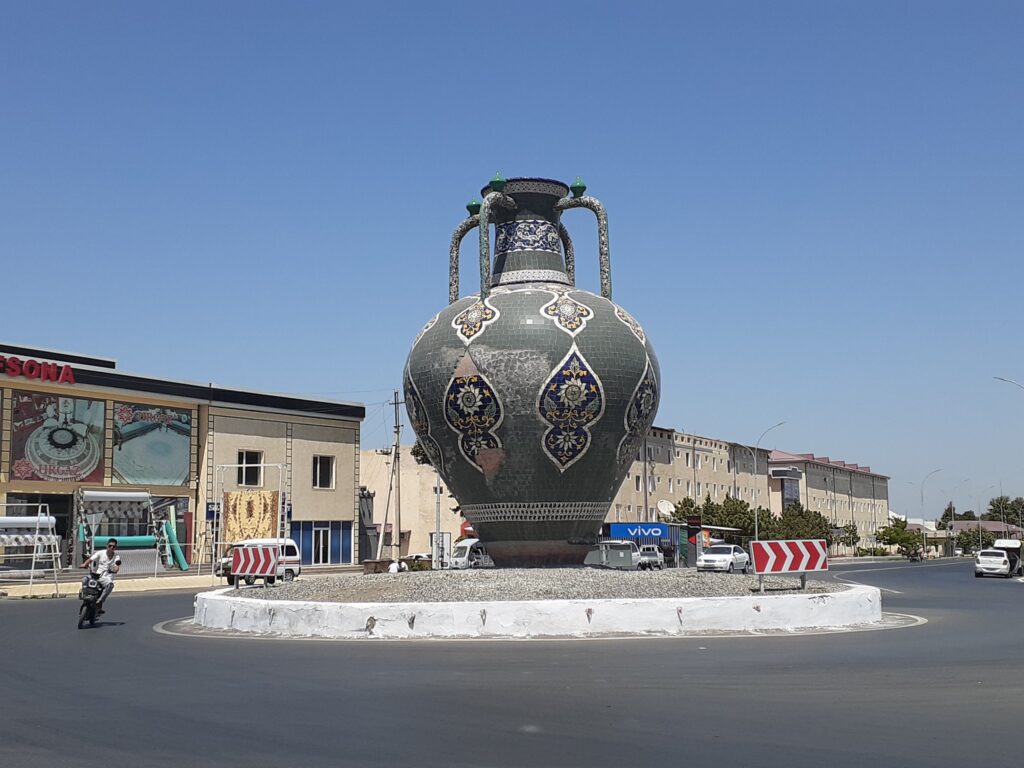 Rishtan is a town in eastern Uzbekistan, on the border with Kyrgyzstan, at the south-western edge of the Fergana Valley.
The city is famous for its pottery and it is estimated that 90% of Uzbekistan's pottery is produced here. Pottery made in Rishtan is distributed under the name 'Rishtan pottery'!
Getting to Rishtan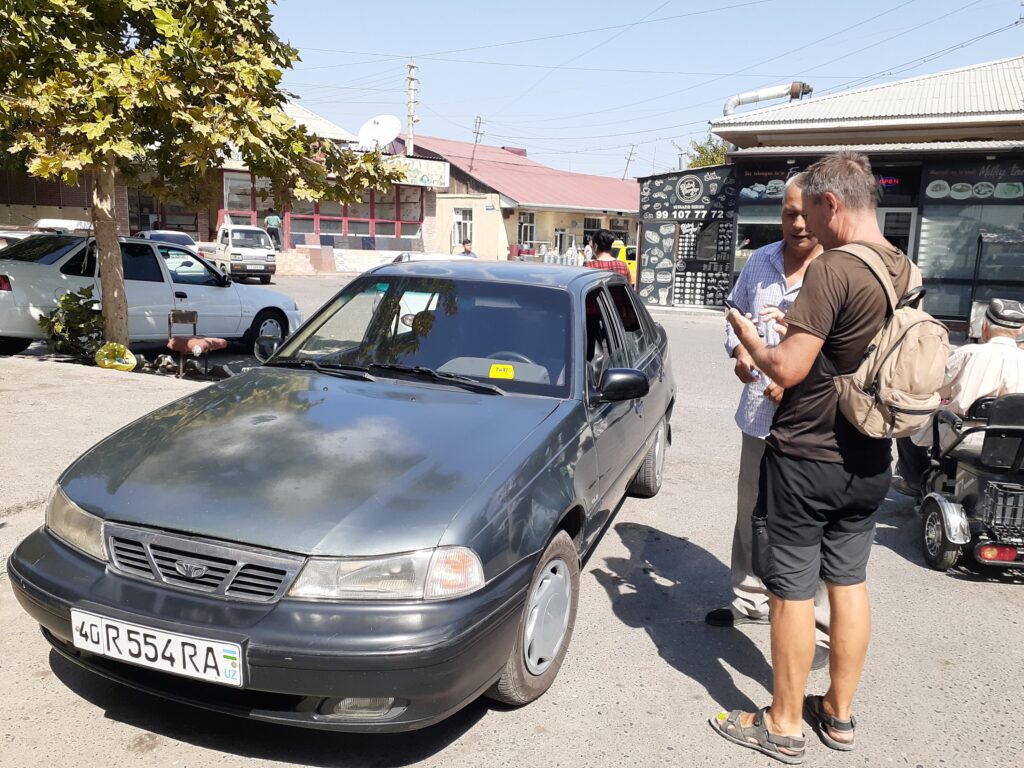 The distance from Kokand to Rishtan is about 45 km. Shared taxis are said to be available, but there is no clear information on where to catch one. We took a taxi from near the City Market, as it was not far from the hotel where we were staying. Google Maps shows Kokand Central Bus Station near the City Market, and we met a taxi driver on the road from the market to the bus station.
We were told that a shared taxi with four passengers would cost 20,000 som per person to Rishtan. But there were no other passengers besides us, and there was no indication that two more passengers would appear to go to Rishtan. So we asked how much it would be for just the two of us and were told 60,000 som per car. That's not a bad price, but we asked for a little more discount and got 50,000 som.
Negotiations were concluded and we left immediately. The time was 10am.
Arrival in Rishtan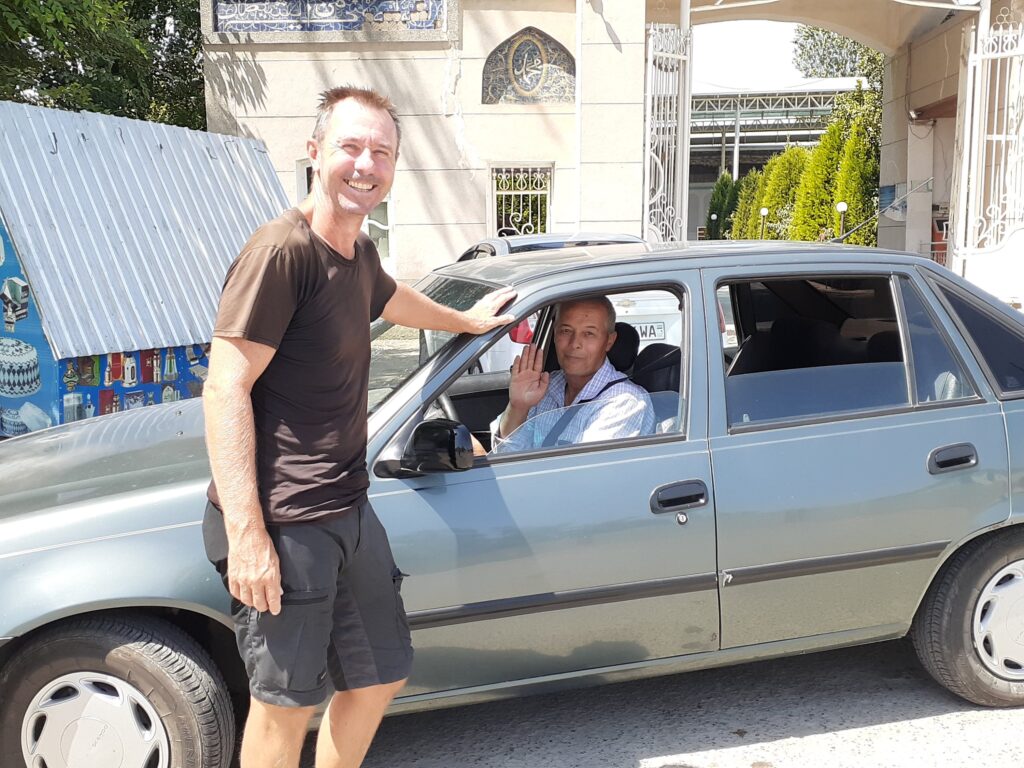 We were dropped off in front of the Khoja Ilgar mosque in Rishtan at 10:55 am. The journey took about one hour. Now let's get on with sightseeing in Rishtan!
Khoja Ilgar Mosque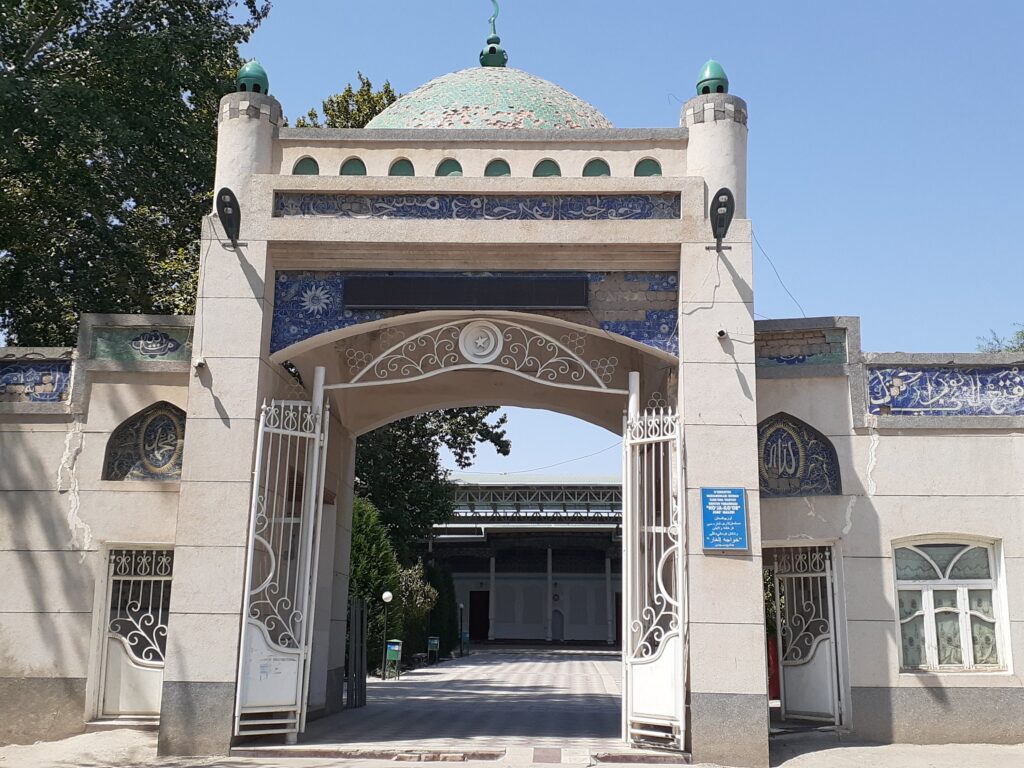 This mosque is located close to the border with Kyrgyzstan and was built between the end of the 19th and beginning of the 20th century.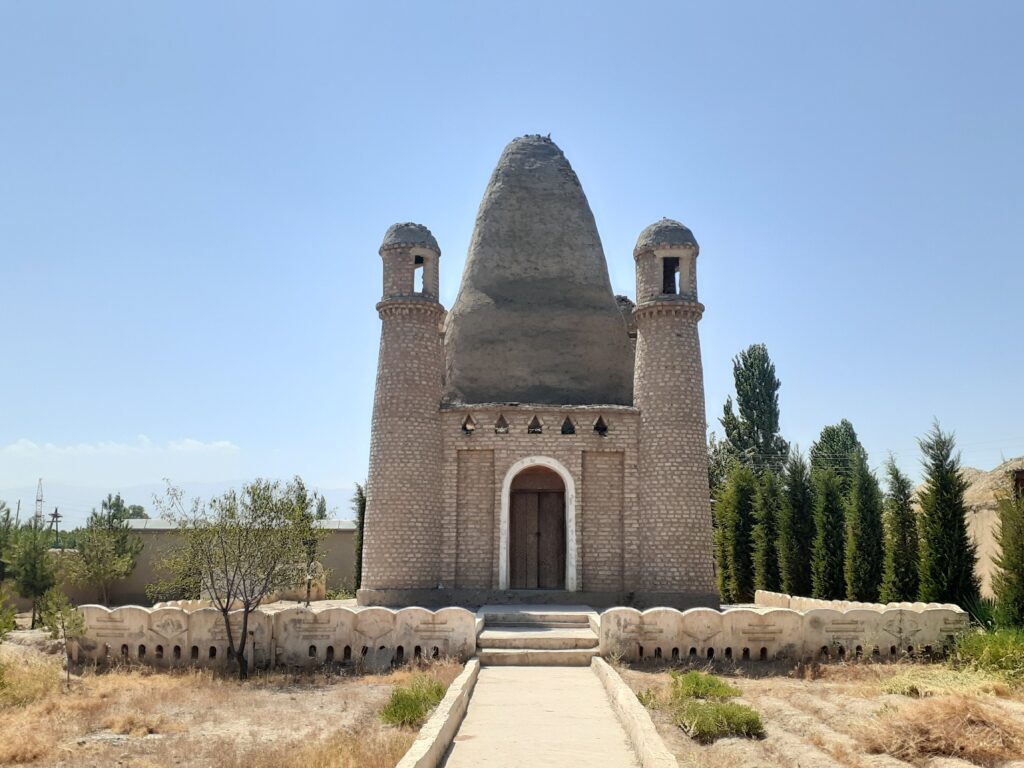 Just after the main gate of the mosque, there is a small gate on the left and a cemetery at the back. Inside is a mausoleum with a cine shaped roof, which is an architectural style we have not seen before in this Region.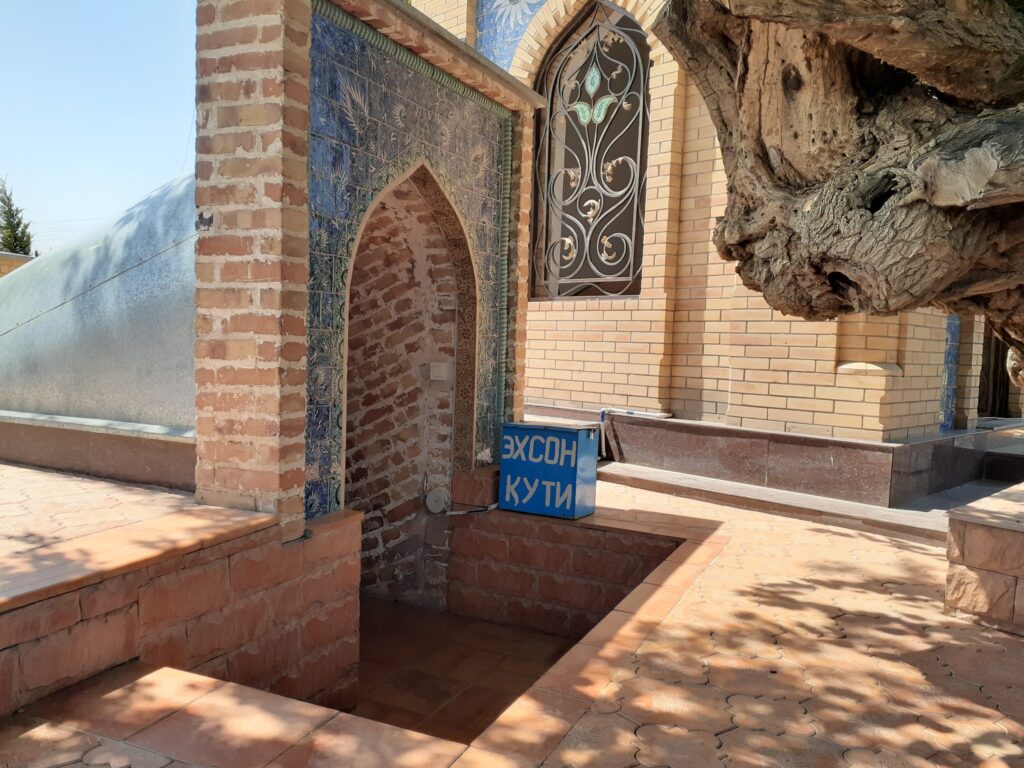 Behind the mausoleum, there is a small cave with an underground prayer space.
Visit to the pottery atelier
The Rishtan settlement dates back to the 4th century BC. It flourished as a caravan route on the Silk Road.
Pottery production began at least a thousand years ago. Rishtan pottery is made from red clay, which is only mined in Rishtan. At first, the clay was kneaded to make plates and other items, but later a blue glaze called 'ischkol' was used. This natural glaze is what makes Rishtan pottery unique.
Today, there are about 1,000 potters in Rishtan, and the works of the Rishtan masters are exhibited at the Hermitage Museum and also at the Asakurayama Ceramic Museum in Komatsu, Japan.
There are pottery studios and shops all over Rishtan. We visited two of these ateliers, which are open to visitors.
Alisher Nazirov Ceramist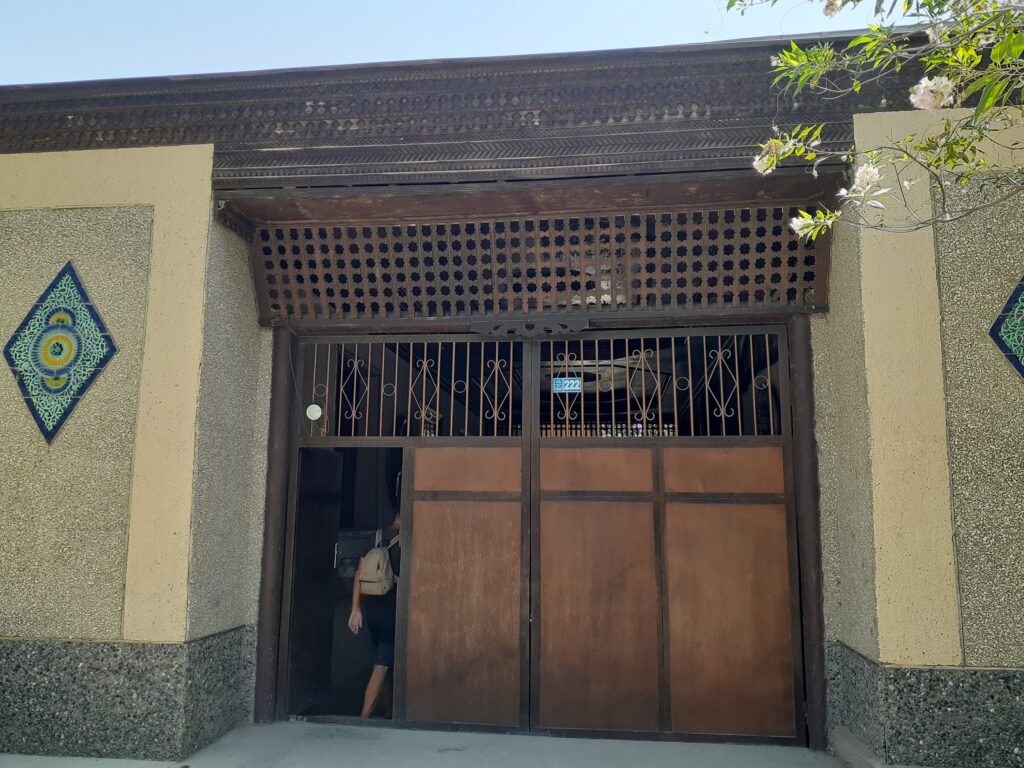 There are no signs at the entrance to Alisher Nazirov Ceramist, so we relied on Google Maps to find it. It was a large gated building, and we could see a lot of ceramics from the outside.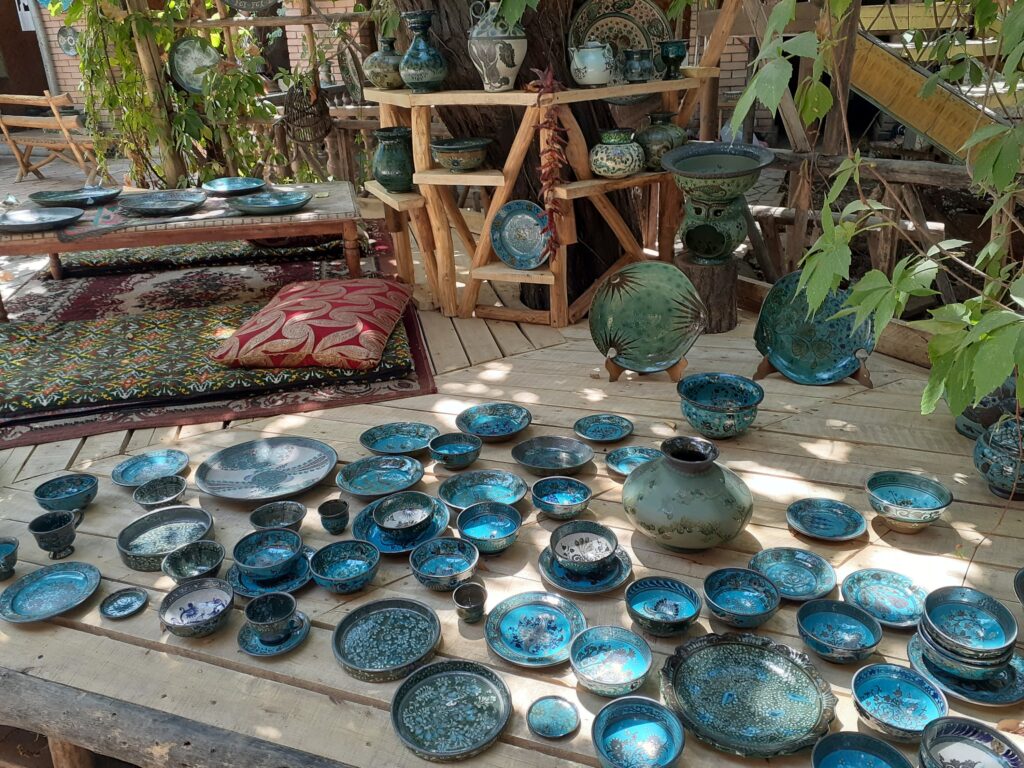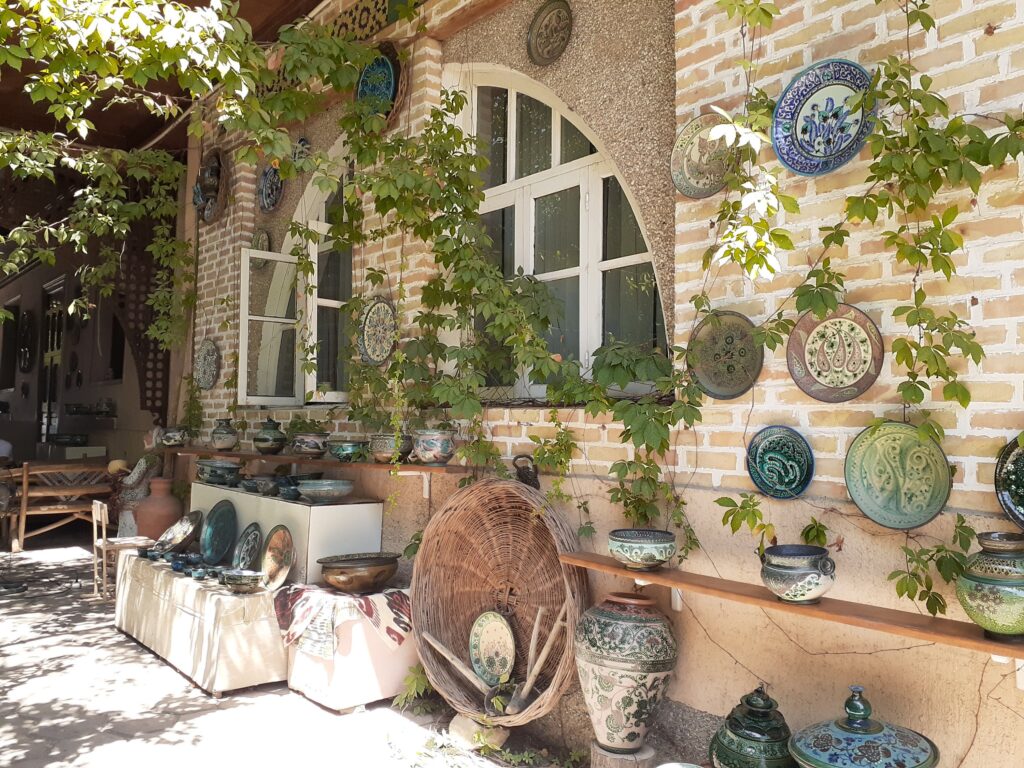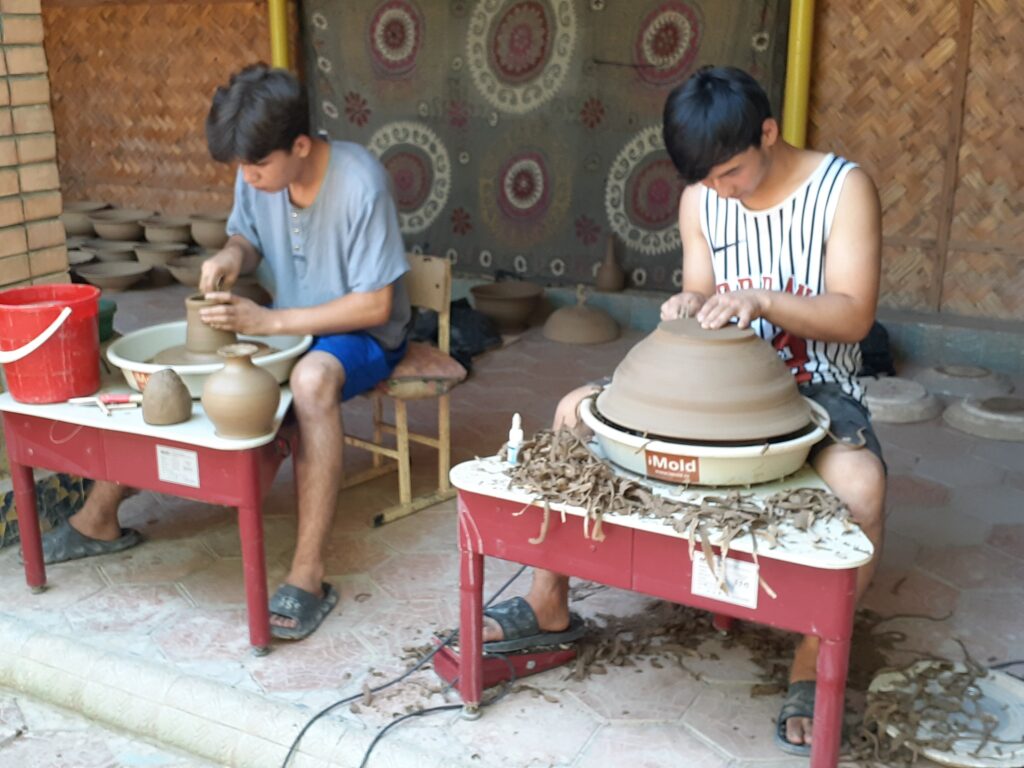 This atelier is within walking distance of the mosque. It functions as a training centre for budding potters, and work was in progress in a workshop facing a courtyard decorated with plants and ceramics works. There is also a gallery of works on the second floor. English-speaking staff gave explanations while showing us around.
Said's Ceramic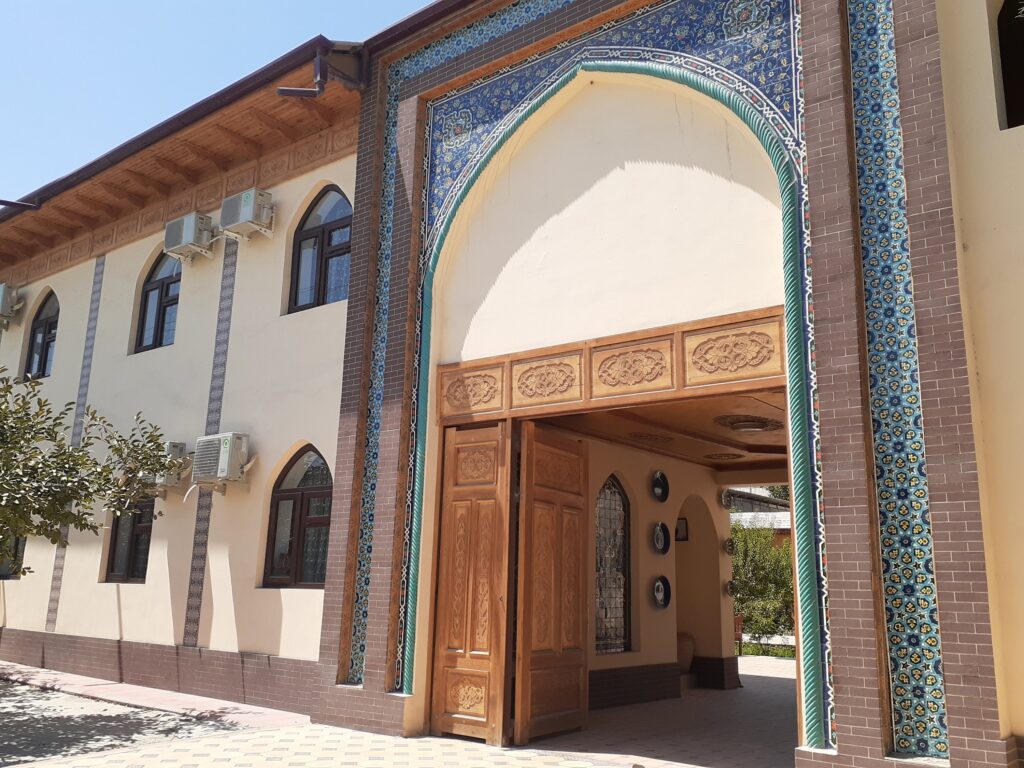 Said's Ceramic is located near the roundabout between the road to the border checkpoint to Kyrgyzstan and the road to Fergana, turning east in the direction of Fergana. It is a family-run pottery studio and guesthouse.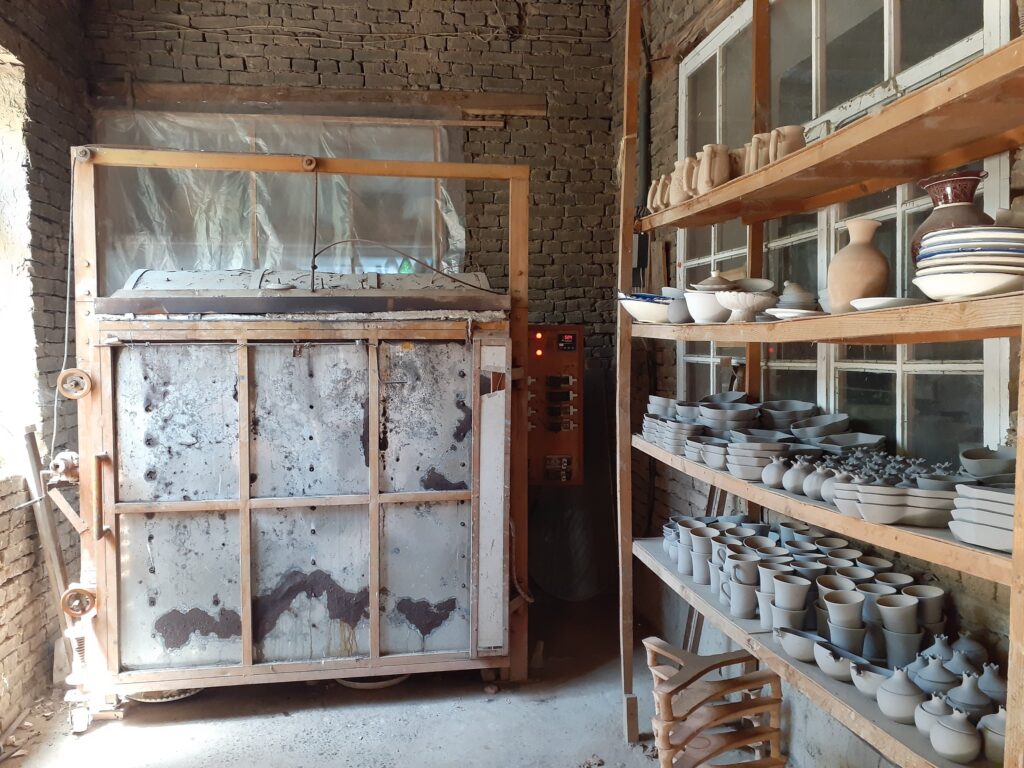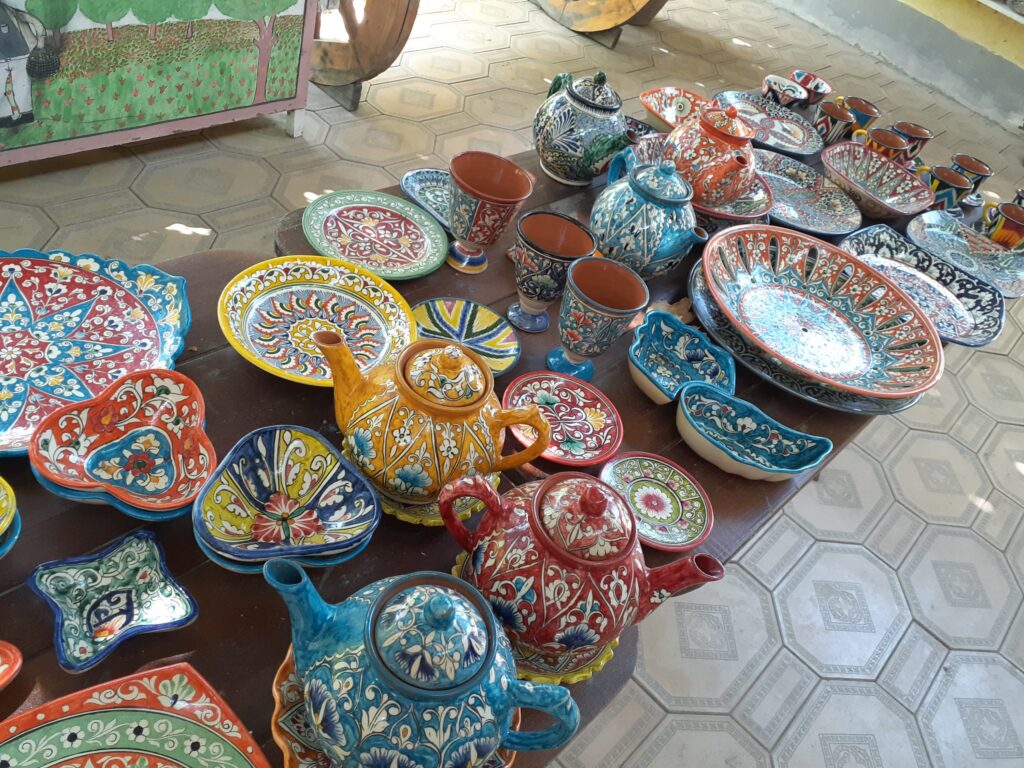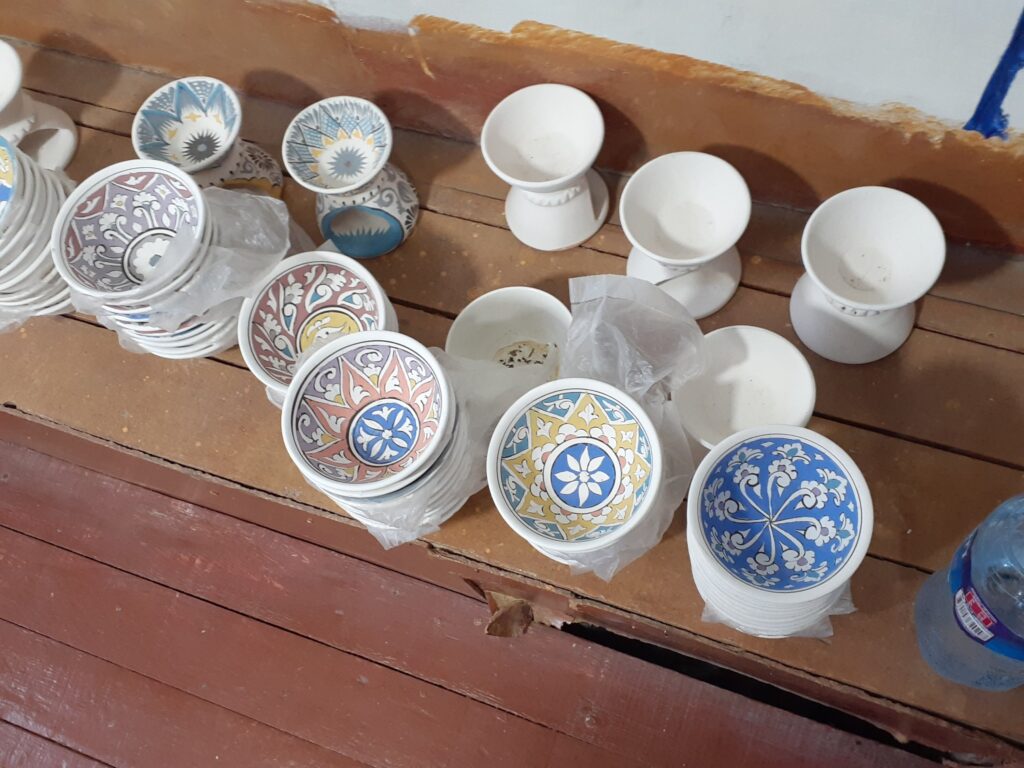 Several students were painting in the studio. Delicate patterns were written and painted with a fine brush.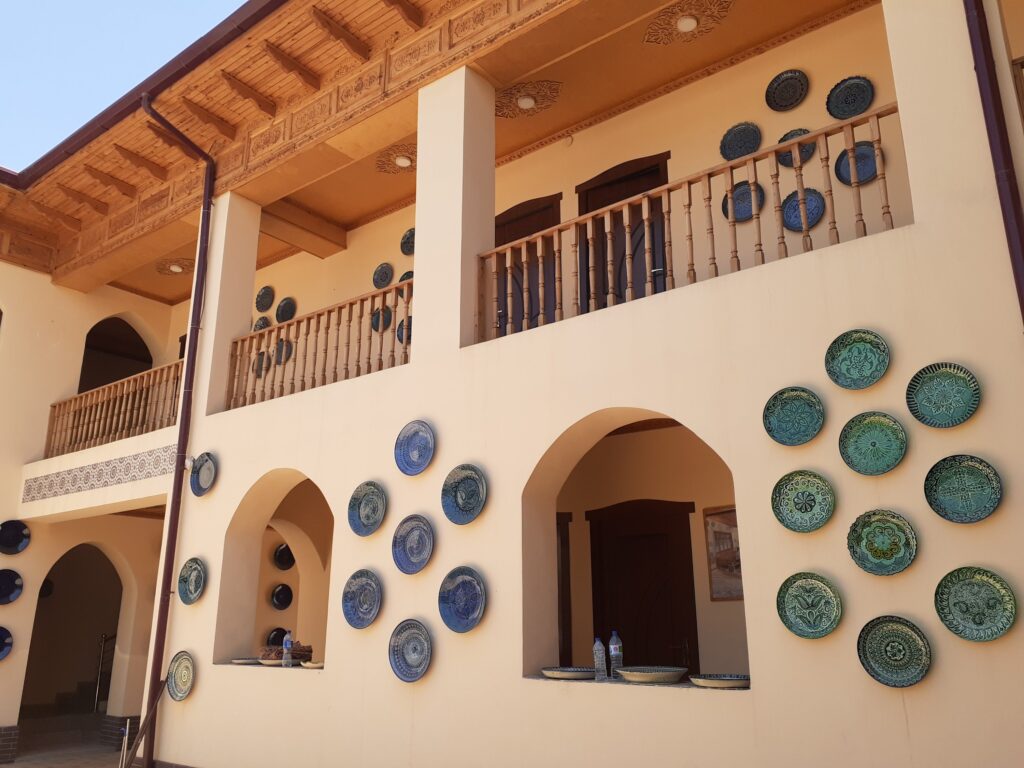 Accommodation is available in this atelier for USD 22 per person per night, including breakfast. It's a good location for exploring the town of Rishtan.
Somsas and green tea lunch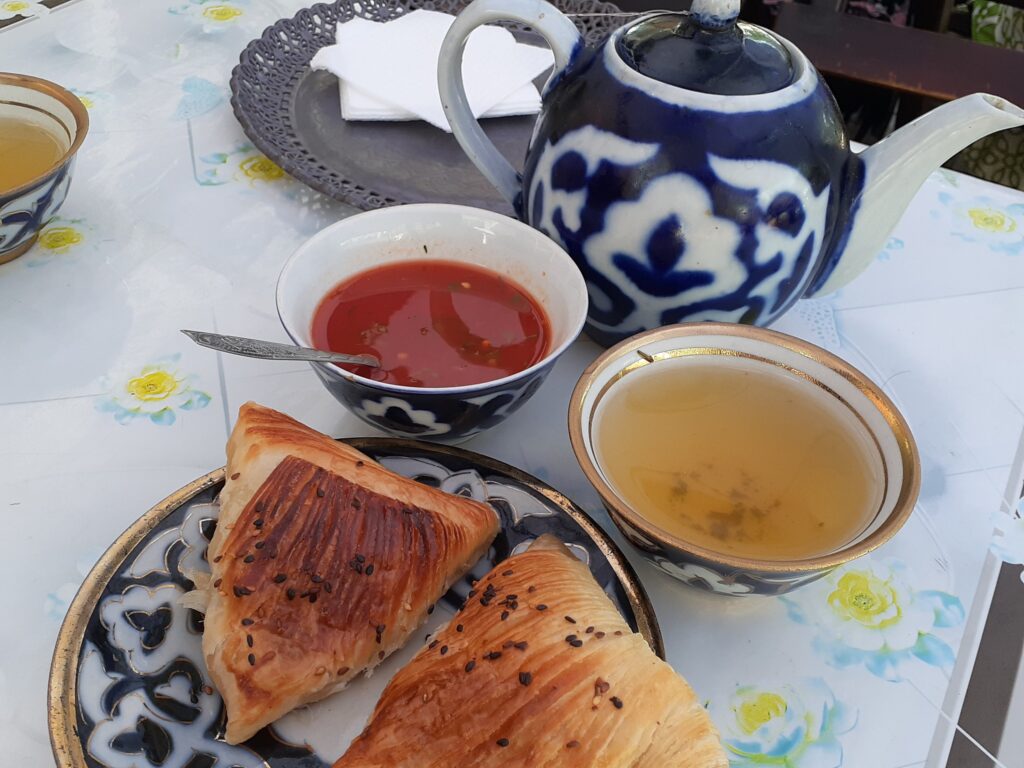 We had Somsa and green tea at a tea shop near the Rishtan Market, which is described below. The guests sitting around us were drinking a white drink, so we pointed and ordered what we thought was Ayran (salty yoghurt drink), but it was a sweet ice-cream-like beverage.
In addition to the ice cream drinks, four Somsas and green tea cost 23,000 som. It was the best valued meal out we have ever had so far in Uzbekistan.
Crispy pie crust-style dough filled with lamb and cabbage. The slightly spicy and sour coriander tomato sauce went well with it.
Rishton Market (Rishton Dehqon Bozori)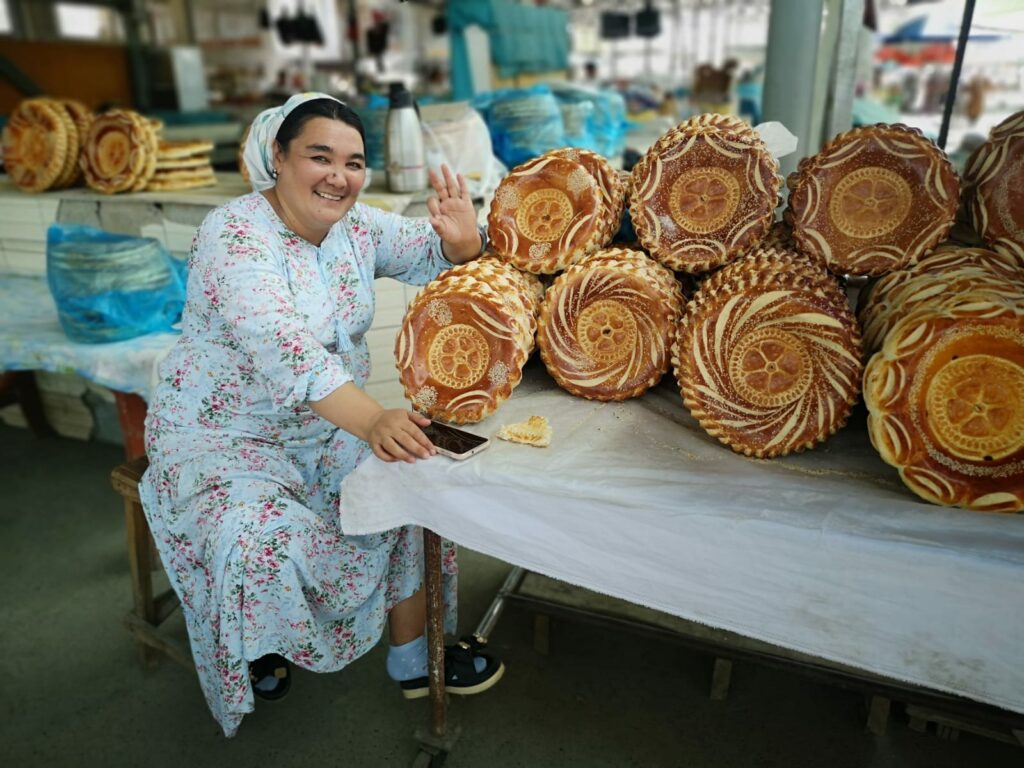 The market is located in the town centre of Rishtan. Various items are sold here. The bread (Non in Uzbek) here was conspicuously designed to look like a ceramic decoration. This is indeed a pottery town.
Buses and shared taxis to Kokand leave from the intersection near this market.
Burhanuddin Al Marginali Mausoleum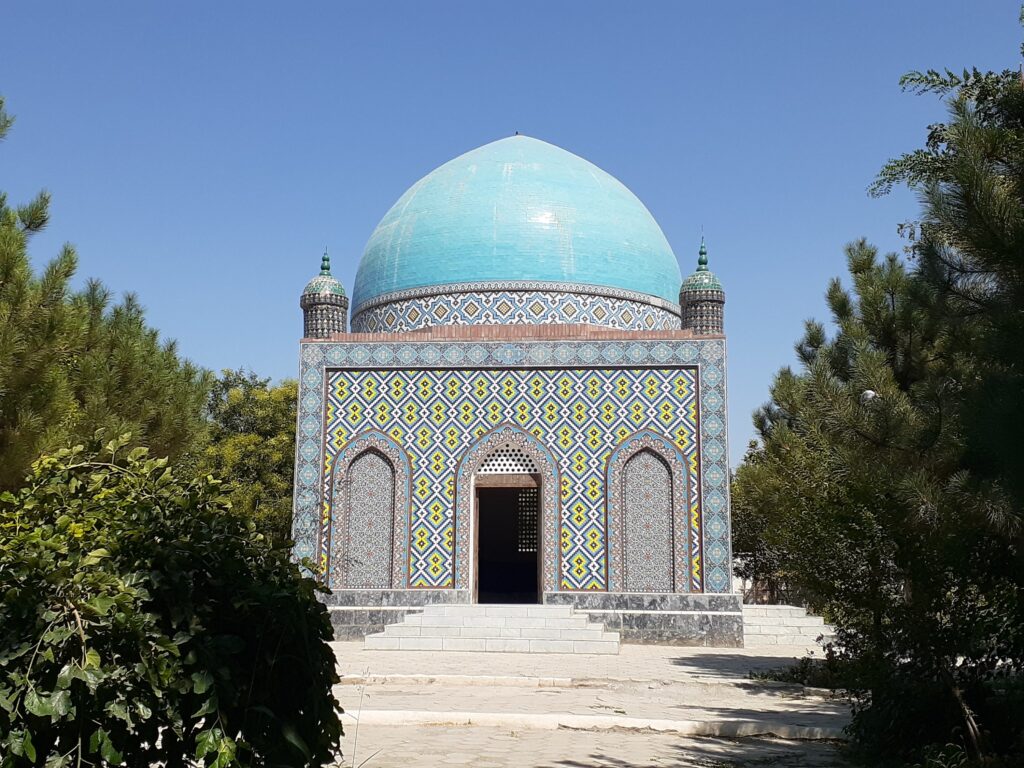 This small mausoleum is located 1.6 km northeast of the intersection near the Rishtan Market. The building is well maintained and decorated with mosaics.
Burhonidin al-Roshidny was born in Rishtan in 1123. He was educated in a madrasa in Bukhara and became a well-known jurist, authoring several treatises on Islamic jurisprudence.
Return journey to Kokand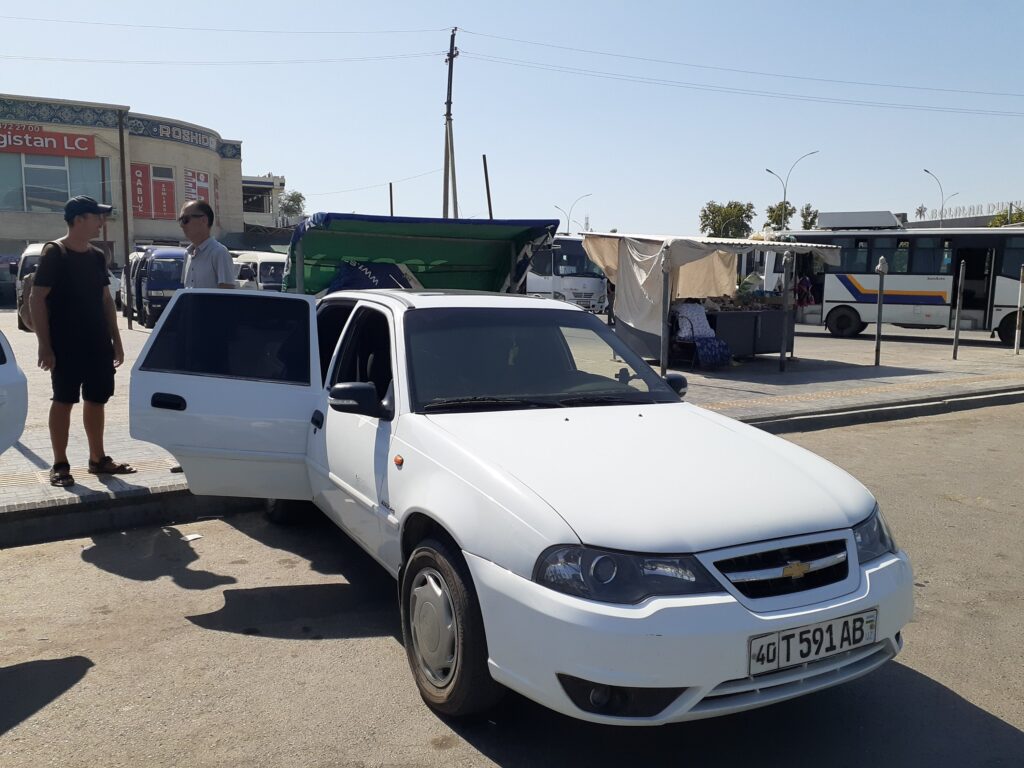 This is all for today's sightseeing tour of Rishtan. We decided to take a taxi on the way back to Kokand. Shared taxis to Kokand are available at a large junction near the Rishtan Market. Buses and many cars are parked there, so you can easily spot them.
The price for a shared taxi between Rishtan and Kokand is 15,000 som per person. As on the way there, there were no passengers other than us, and when we were negotiating to leave immediately paying 50,000 som for two people, two female passengers going to Kohkand appeared.
We finally got them to go to Kokand for 15,000 som per person, as quoted. The shared taxi left Rishtan at around 3.15pm and arrived at the Yangi Market (Yangi Bozor) in Kokand at 4pm. It was about 3 km to the Rohat Hotel where we were staying, but we walked back.