After one night in Qarshi, we headed to Termez. We took a shared taxi to Termez.
This is about we shared a shared taxi from Qarshi to Termez.
Getting from Qarshi to Termez
Termez borders Afghanistan and has an official population of around 140,000, although I think there is probably many more people than that. The distance from Qarshi to Termez is approximately 260 km. We travelled by shared taxi.
The shared taxi rank for Termez is located near the railway station, diagonally opposite the Tashrif Hotel Karshi. The boarding point is easier to find on Maps.me than on Google Maps.
Shared taxi fares from Karshi to Termez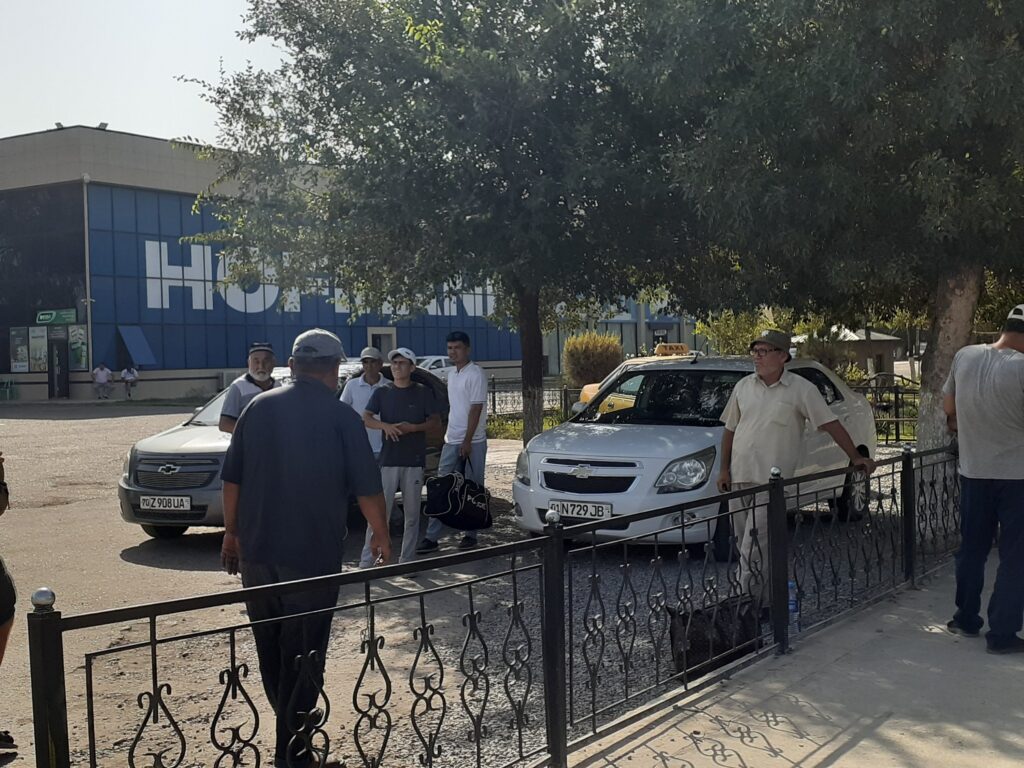 When you arrive at the shared taxi rank, ask for 'Termez' as there are many taxi drivers.
The fare for a shared taxi from Karshi to Termez is 120,000 som per person for a taxi with four passengers.
When we arrived at the boarding point, there were no other passengers going to Termez and we had to wait a bit!
Departure from Karsi: 9:23 am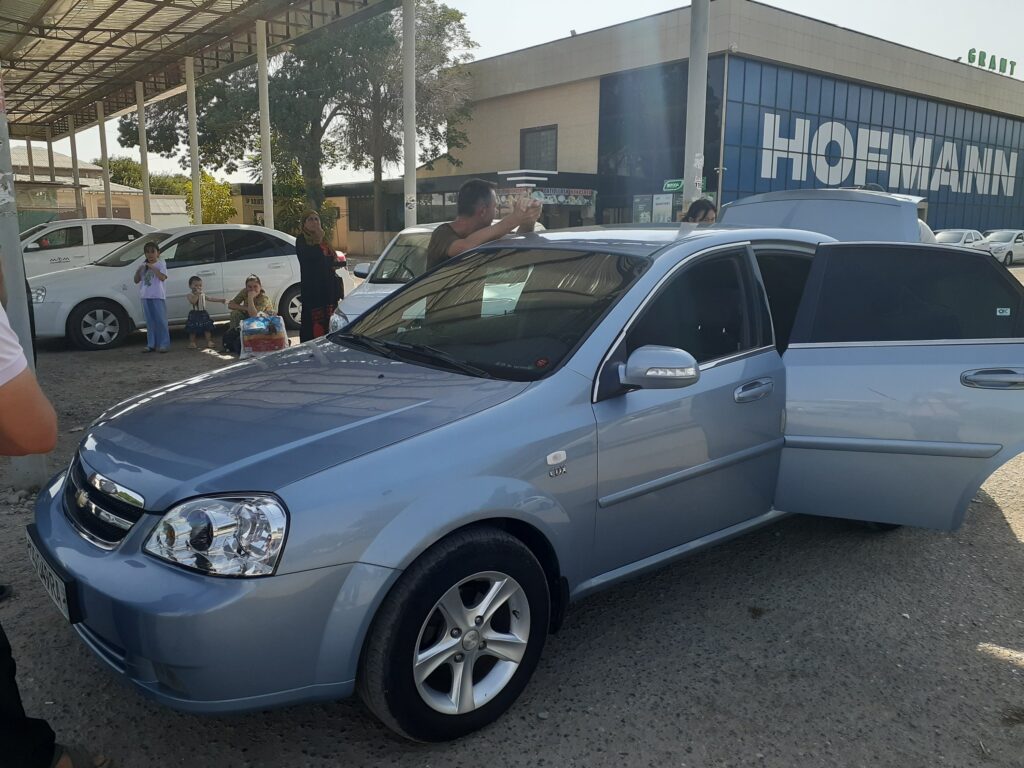 After 20 minutes of waiting, an Uzbek mother and daughter arrived and we were able to leave. The time was 9:23 am.
Soon after we departed, it was the usual gas supply. Once out of the car, refuel with methane gas. In the meantime, you can use the toilet.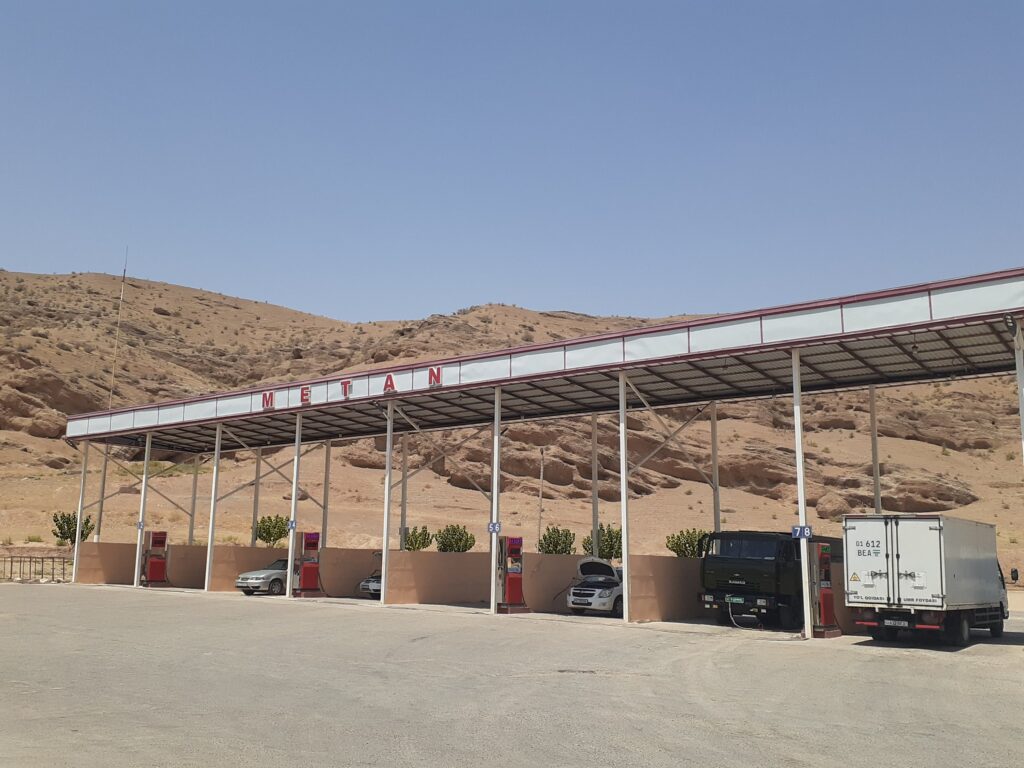 Drive quickly along the beautifully paved two-lane road. Termez is the Uzbekistan's hottest city, apparently, and the driver laughed and said, "It's going to be 60 degrees Celsius", but there was no air conditioning in the car. But as we approached Termez, near noon, it was indeed hot and he turned on the air conditioning.
Arrival in Termez: 1pm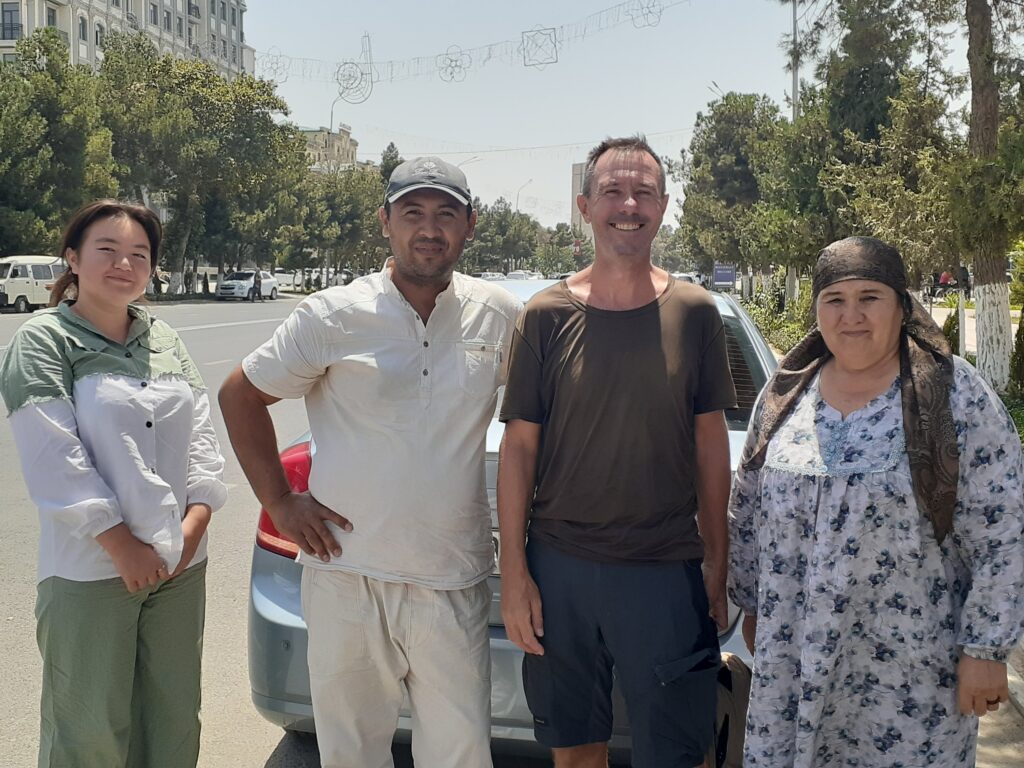 We arrived in Termez at around 1pm. We were dropped off in front of the hotel where we were to stay.
This was our journey from Qarshi to Termez. Overall, it was quite a comfortable trip, although at times the driver hit more than 160kms an hour.