It's been a busy few weeks trying to organise my work, the house, the garden and some key elements needed for the trip. We normally get up quite early, around 05:30 or 06:00, but for the last few days I have been getting up on average at around 04:45.
I think that we got all of the important jobs done that really needed doing before we left. I hope so! There are still some bits and pieces left to do, but we can manage them remotely and hopefully nothing important has been forgotten.
Power out:(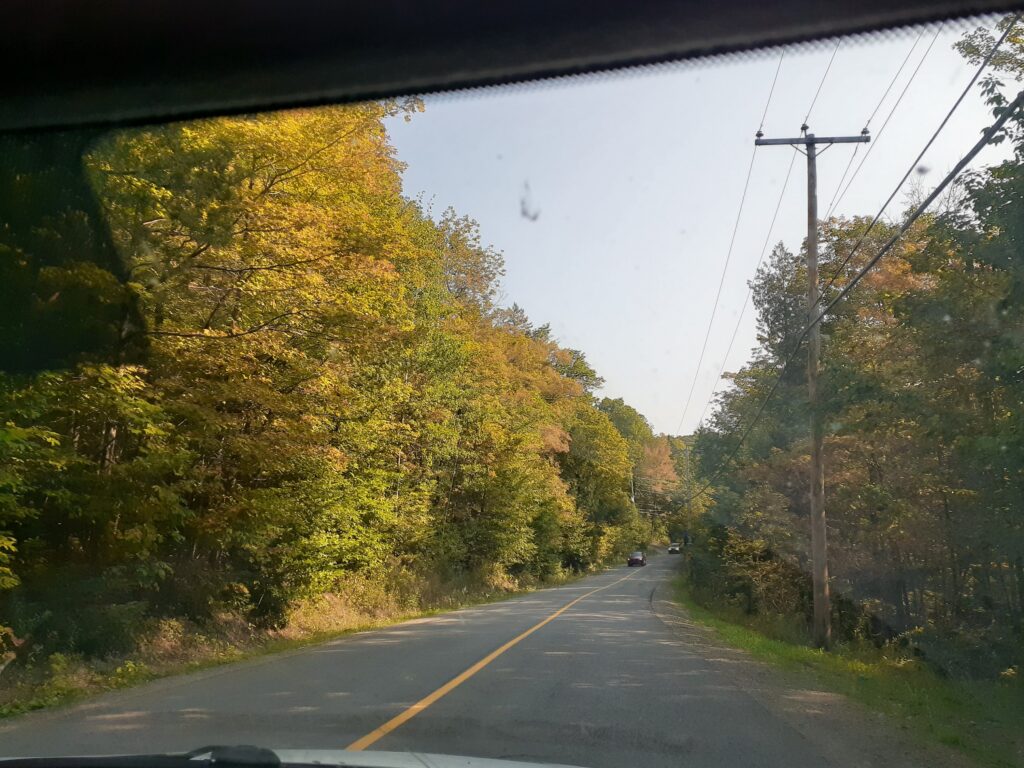 The day of departure from Montreal did not start 100% smoothly because the electricity went off at 05:30 and we were not sure when it would come back on.
Luckily it came back at around 10:30 so we could have access to running water (our water is pumped up from 100 metres below ground), take a shower, use the washing machine, as well as accessing the internet and using the vacuum cleaner.
It is rare that we lose electricity and when it does happen it normally comes back fairly quickly. We live in the woods and normally lose power when trees or branches blow over onto the electricity lines. The weather was very nice which made the power outage even stranger.
Getting to the airport
Once the electricity came back on we were able to do all of our last minute things in the house before driving to Montreal which is 100kms away.
We hit lots of traffic as we got closer to town and the journey took us almost one and a half hours.
We dropped the car off at our friends who will be looking after our car, as well as sharing with them our house keys.
We had a nice chat before heading by taxi to the airport. We had the pleasure of listening to a Haitian radio station during the journey – a serious conversation about the political situation there.
Airport lounge experience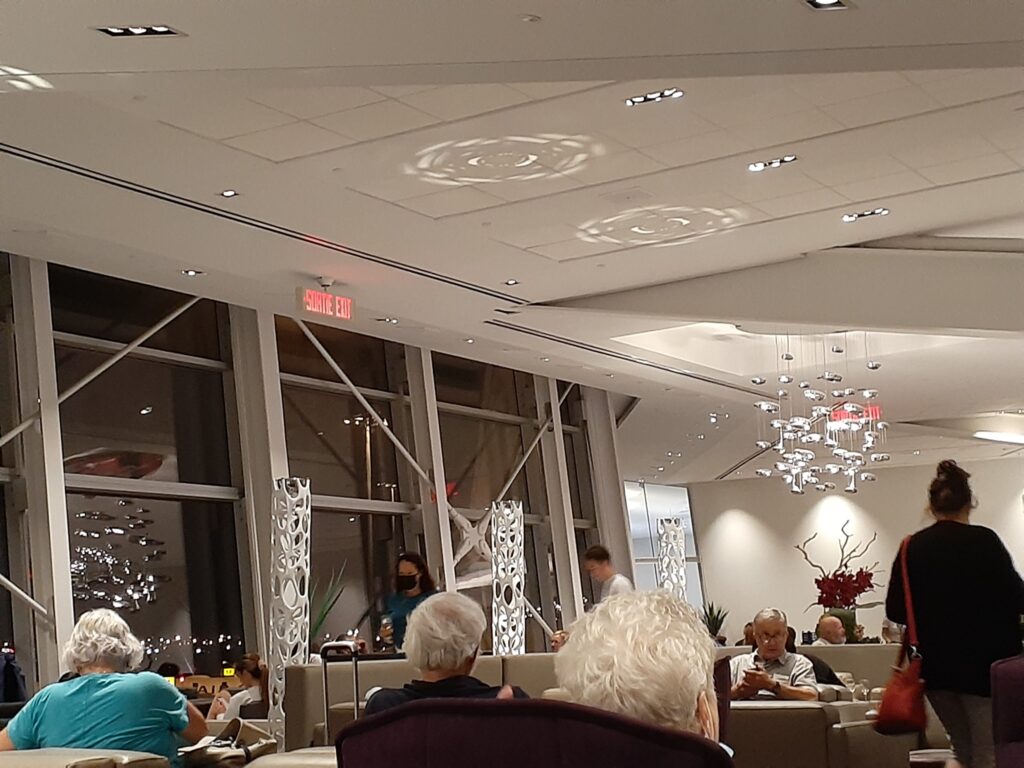 We had checked in online earlier in the day and simply printed out our boarding passes at a machine in the airport.
No bags to check in meant we could go straight to security. The queue was short and we sped through.
We still had almost 2 hours before boarding so we went to one of the Airport Lounges. We have a few passes because of a couple of credit cards which I have (I do a little amateur credit card churning).
The process to get in the lounge was a bit slow and the lounge itself was very full.
We had used the same lounge at the end of March 2022 when we were last heading for England and it was a relaxing experience. This time however was not the same – lots of people and so we had to queue for food and drinks. The beer and wine was fine, although the food was far from gourmet:)
The journey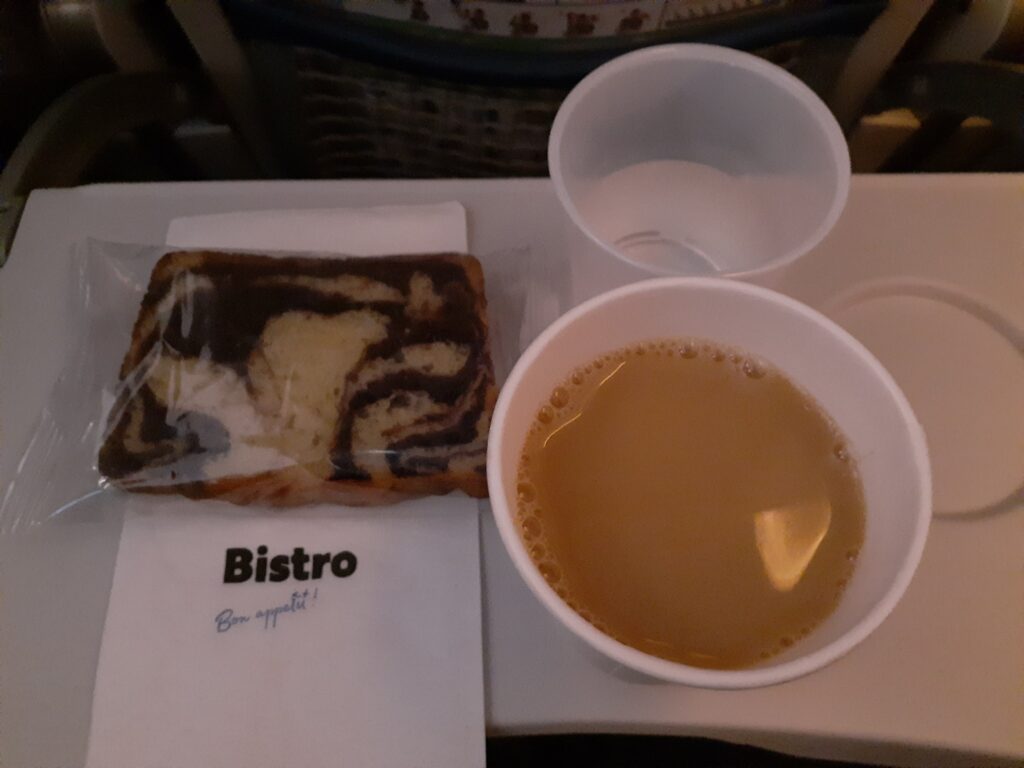 We left the lounge and went straight to the gate which was already boarding. The plane was full, as were the overhead racks. I have noticed that since a lot of airlines started charging to check in bags there is a lot less space in the overhead bins. We actually got the last space with our bags which was handy.
The journey to England was really smooth and the 6 hours and 13 minutes flying time passed quickly. In fact the journey to England is a little too short because you can never accumulate quite enough sleep. I find that overnight flights of around 8-10 hours being a little better – you can have a drink, a little food and then try and get some sleep. No big deal, as we would have plenty of time to sleep in the next year!