We stayed two nights in Braşov, so we had a whole day to explore the sights around Braşov.
The most famous tourist attraction near Braşov is Bran Castle, also known as Dracula's Castle. We visited Bran Castle in the morning and the fortress church in the village of Hărman in the afternoon. This post summarises Bran Castle and its surroundings.
Day trips from Braşov
Braşov is dotted with many historical buildings and has a well-developed pedestrianised area, which makes it easy to visit. Not only that, but there are several attractions in and around Braşov that can be visited on day trips from Braşov.
The day-trips we were considering from Bran Castle, Hărman Fortified Church and Prejmer Fortified Church as day-trips from Braşov. Of these, we decided to visit Bran Castle in the morning and Hărman Fortified Church in the afternoon of the same day.
As the villages of Hărman and Prejmer are in the same direction, it is possible to visit them together. However, as public transport such as trains and buses are infrequent, we decided that it would be tough to visit both in half a day. There are also many fortified churches dotted in Romania where we will visit after leaving Braşov, so we will spend more time there this time.
Getting to Bran Castle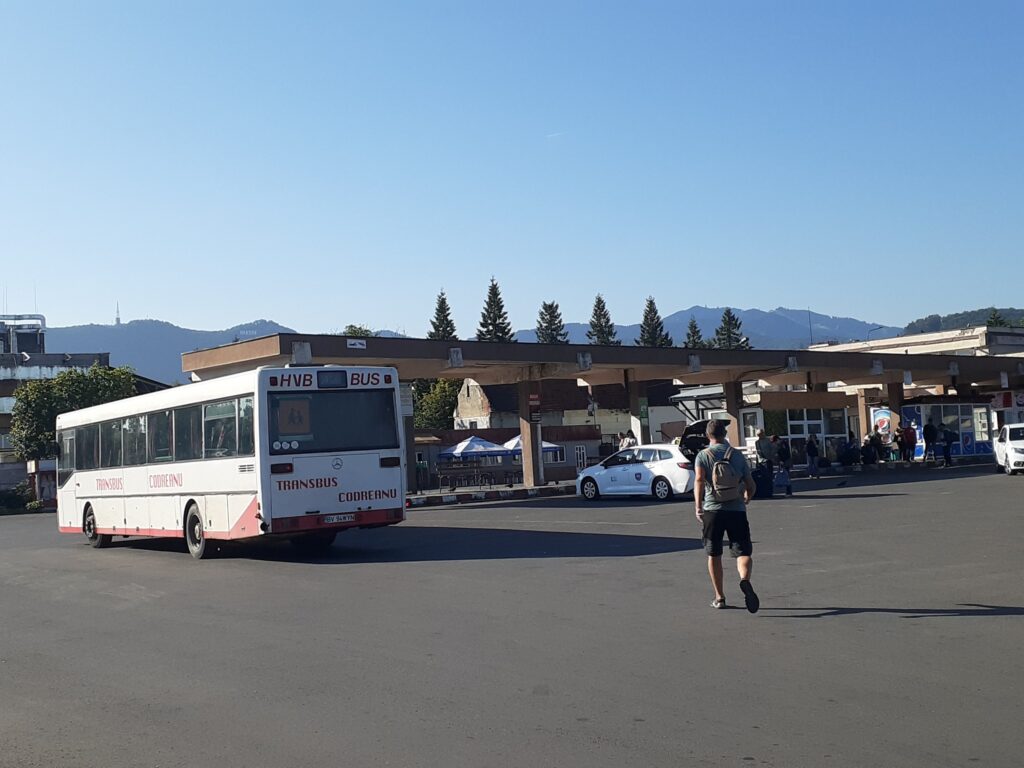 Buses to Bran leave from Autogara 2 Transbus Codreanu bus station in the northern part of Braşov. We walked there from our guesthouse.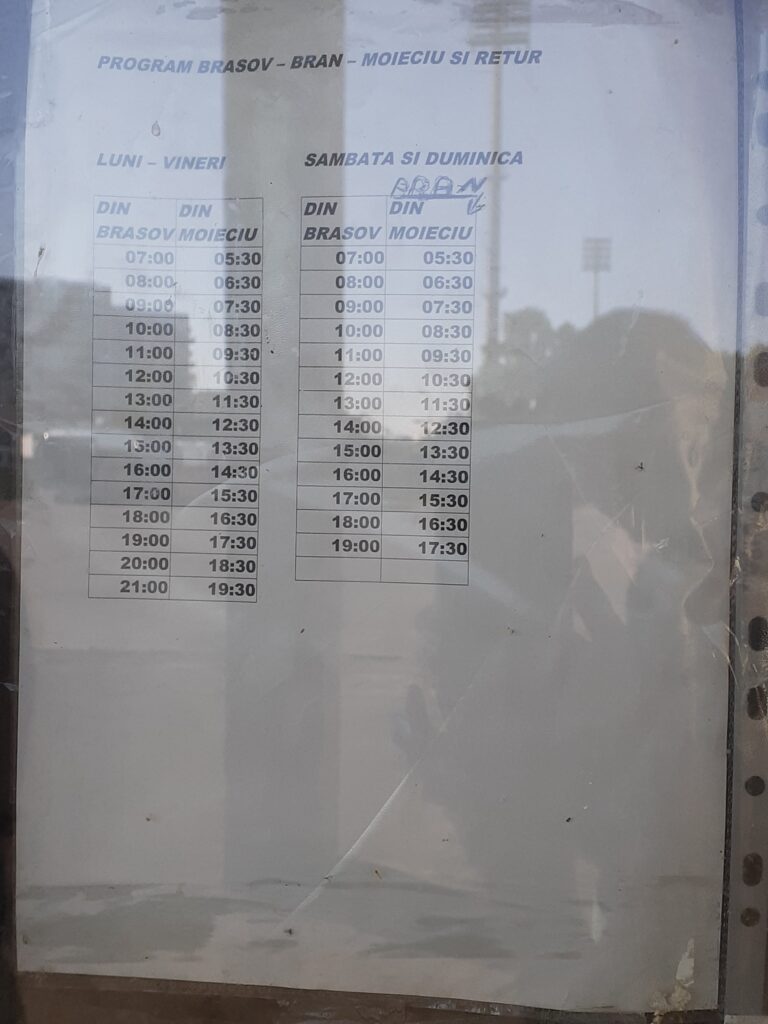 There is a ticket office at the bus station, but we were told to buy tickets for the bus to Bran directly from the driver on board. Buses to Bran leave every hour between 7am and 9pm. The leftmost column in the image above shows the departure times of the buses to Bran.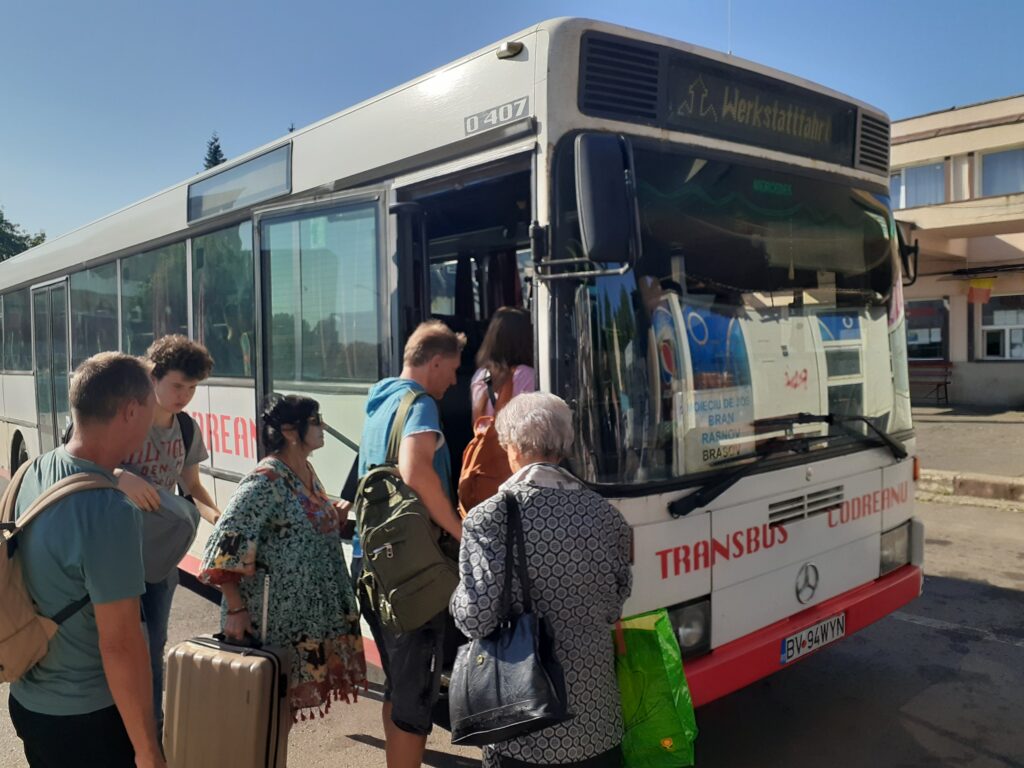 We took the 10am bus. Fares are listed on the bus.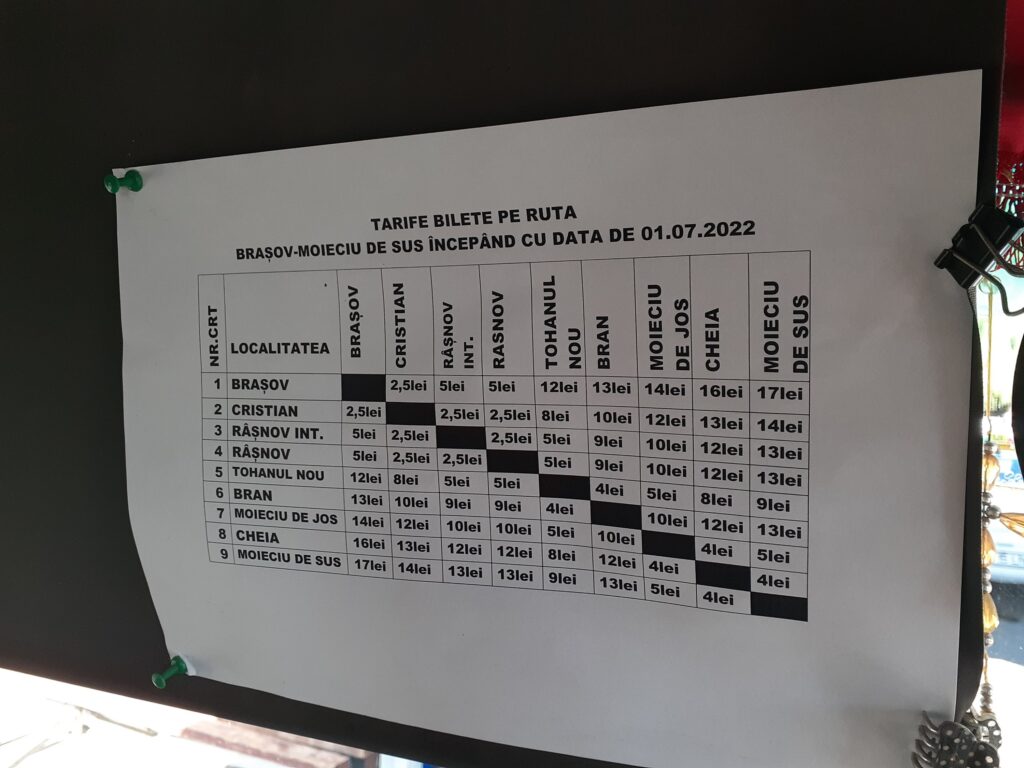 13 lei per person from Brasov to Bran. The bus departed on time at 10am.
The distance from the bus station to Bran Castle is approximately 28 km; the bus arrived at Bran Castle in approximately 50 minutes. The entrance to Bran Castle is a short walk from the bus station.
Bran Castle (Castelul Bran)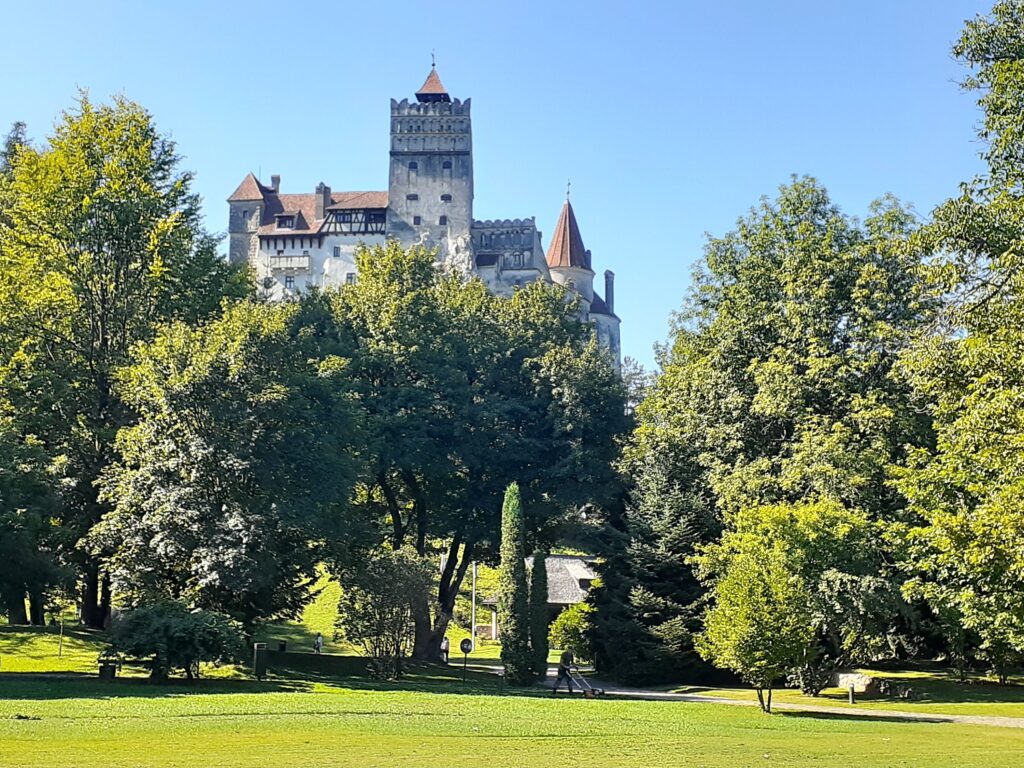 Bran Castle is a historical castle located in the mountains of southern Braşov in Transylvania. A wooden fortress is said to have originally stood on the site in the 13th century, but the stone castle is thought to have been built in the 14th century. It also served as a defence against the Ottoman Empire in the 15th century.
Bran Castle is often referred to as Dracula's Castle. It's because Bran Castle is considered as the model for Dracula's Castle in Irish writer Bram Stoker's "Dracula the Vampire." However, it has never been proven that Bram Stoker knew of the castle at the time, and its association with Dracula's Castle is only a claim by the tourist industry and has no basis in fact. It is said that there is no evidence for this.
As is the aim of that tourism industry, Bran Castle, which is tied to Dracula Castle, is now a super popular tourist attraction.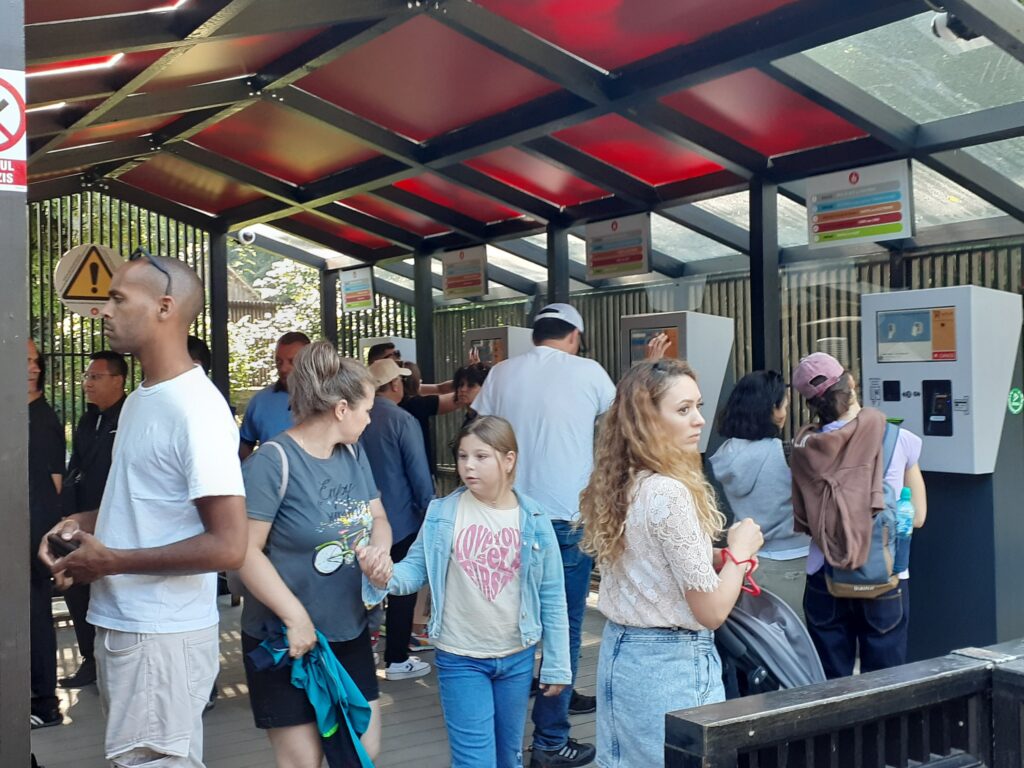 The entrance fee to Bran Castle is 60 lei per person. At this time, many tourists were already in the process of purchasing tickets from the vending machine. We were fed up with the crowds, which reminded us of Disneyland. As we had visited Peleş Castle in Sinaia the day before, we decided not to enter this time. We would save the inside of Bran Castle until next time.
Bran Castle view and hiking trails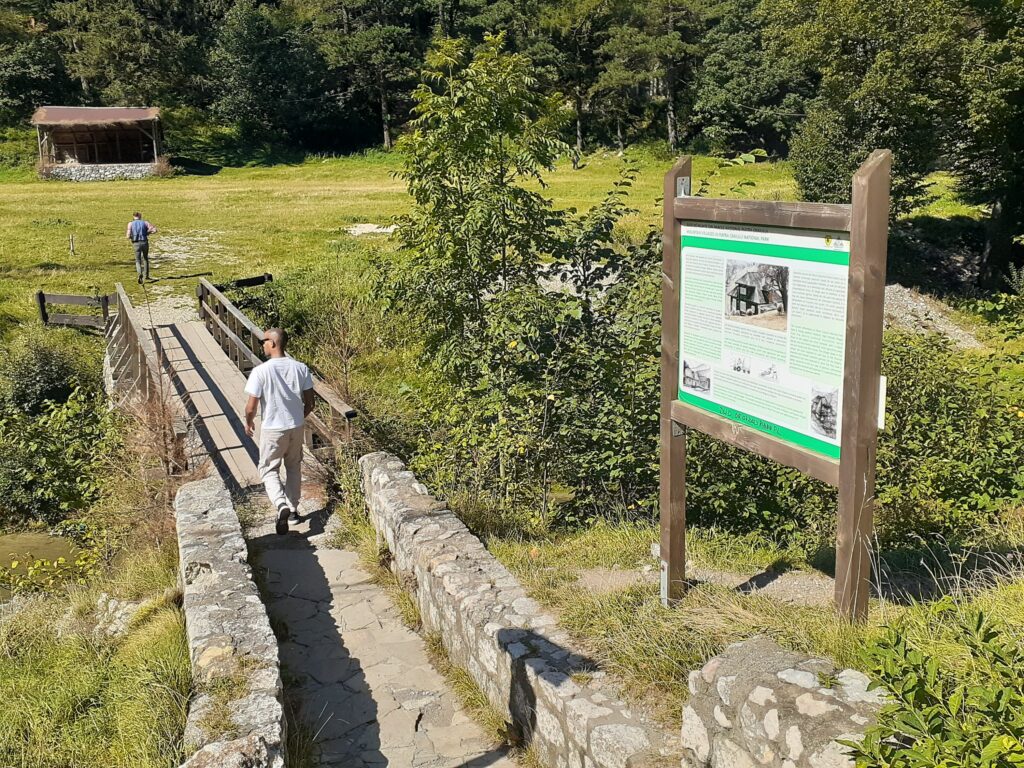 Walking along the main road towards the south-west of Bran Castle, you will see a small wooden bridge on your right. From the field across this you can see the whole of Bran Castle and it seems to be a good spot for taking photographs of the exterior.
It is also the entrance to a hiking trail, from which you can walk up the hill to enjoy the natural beauty of Bran village.
Bran Village Museum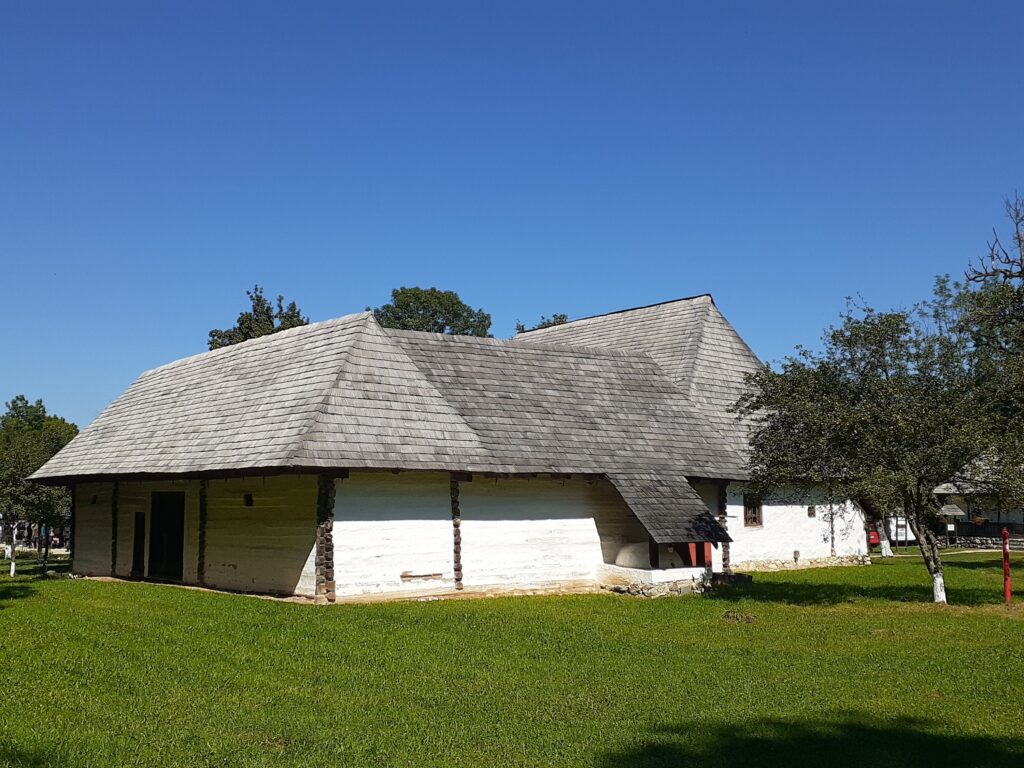 The Bran Village Museum was built in the north-east of the Bran Castle site and was free to visit. Several traditional houses are on display, where visitors can take photos and picnic.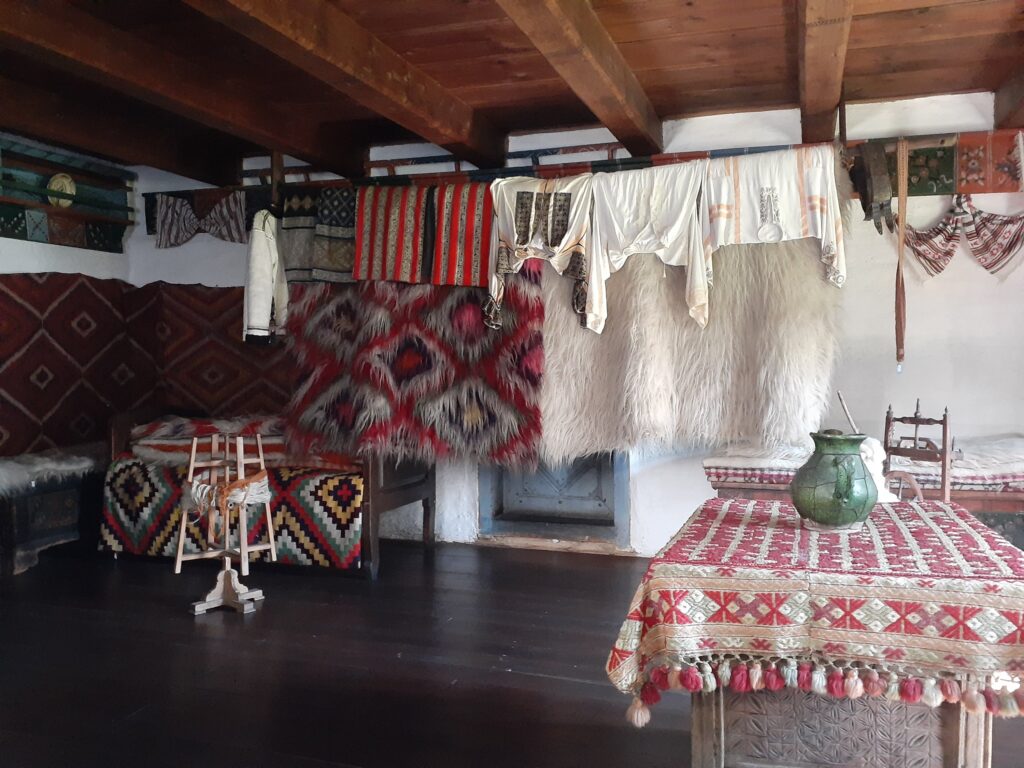 We also had lunch here, which we brought with us.
How to return from Bran Castle to Braşov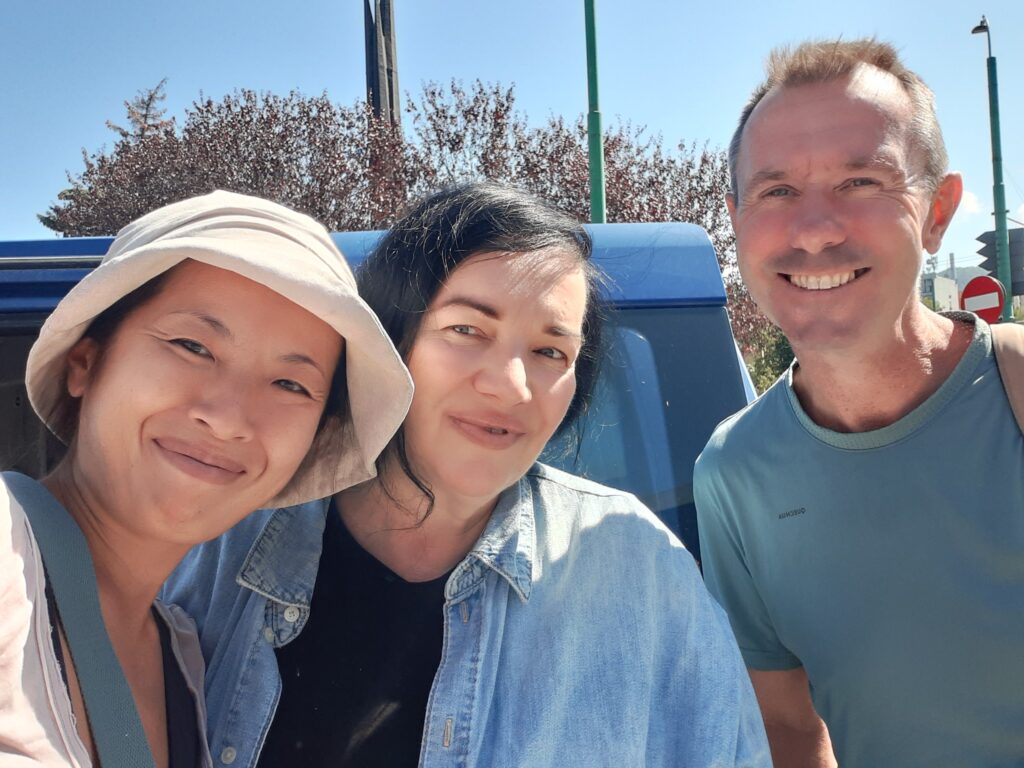 On the way back from Bran Castle, we walked to the bus stop about 1km north along the main road. From here you should be able to catch a bus to Braşov, but there is only one bus every hour to Braşov. There was no bus timetable, so we decided to try hitchhiking.
There was a lot of traffic and after about five minutes, a friendly local stopped for us. She was a woman called Anna who lives in Bran and was going to Braşov. After this we planned to go to Hărman village by train, so she gave us a lift to Braşov railway station.
We thanked Ana for her kindness and headed for Hărman. The rest of this story is in a separate post.